When your dad is BMX pro Carey Hart, daddy-daughter dates are a little different from the norm.
Pink shared an adorable snap of Willow, her daughter with Hart, all suited up to ride BMX with her dad. In the photo, which Pink posted to her Instagram account on Thursday, the 5-year-old is shown looking fierce while walking alongside Hart in pink-and-black Fox bike gear.
"Like father, like daughter," Pink captioned the photo.
The proud papa later posted the same photo to his Twitter account, along with the caption, "Willz and I getting it done at the BMX track. She is a bad ass lil girl."
RELATED: Pink tells Ellen DeGeneres about marriage to Carey Hart: 'He's an incredible dad'
Hart, who has been married to Pink since 2006, frequently posts pictures to his social media accounts showing Willow helping him work on bikes, or riding alongside him. Last month, he posted about Willow's first ride at a BMX track, which he called a "pretty special moment."
"The life cycle just reset and I got to take my lil girl Willz to the BMX track," Hart wrote on Facebook on May 26. "Not only did she ride way better than I imagined, but she was smiling ear to ear the whole time. I spent most of my life at the Mx track and its some of my best memories. Hope it can do the same for my lil girl…"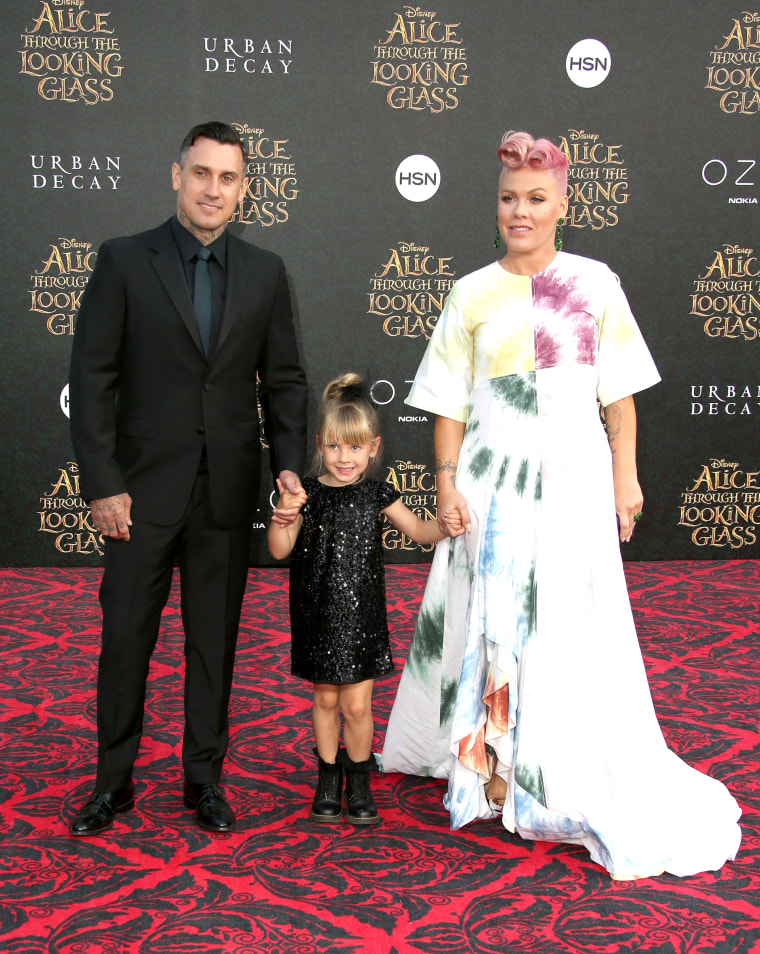 While many of the couple's fans have praised them for being such hands-on parents, the couple have received some criticism for allowing their daughter to ride. Back in 2013, Pink and Hart made headlines after Hart posted a photo of himself and a (helmet-less) Willow riding on a motorcycle for the first time. The photo caused many of Hart's Instagram followers to express their concern for the then-2-year-old's safety. Pink quickly jumped in to defend her husband on social media.
"If any of u have more experience on a bike than my husband, then I will listen to your opinions on how he should take my daughter for a ride," she wrote.
RELATED: Carey Hart shares 10th anniversary message to Pink with adorable family photo
Pink has stated that she and Hart have tried not to over-protect their daughter.
"She needs to be out in the world and be able to do things for herself," the singer told E! News in December. "She's very capable, she's very physical. I started out with her where I was gonna get her a bubble and never let her out of it but I, you know … she's good."