/ Source: TODAY Contributor
When the pain woke her on August 5, Raelin Scurry thought she was experiencing Braxton Hicks contractions. At 29 weeks pregnant, it was too early for labor. But they increased in intensity and she decided to shower and go to the hospital — just to be safe. She soon realized that she and fiancé, Ean Vanstory, needed to leave immediately.
"They were coming quickly," she told TODAY. "We literally threw on clothes and ran out the door."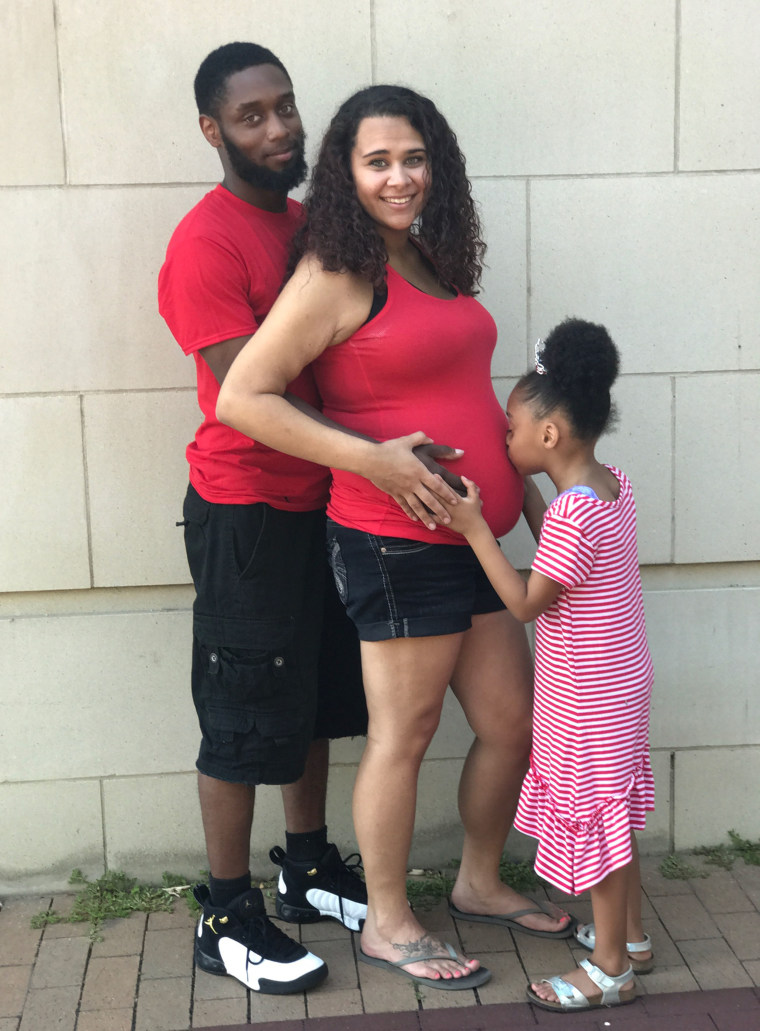 They dropped her 6-year-old daughter Amya off at a friend's house at 11:22. Scurry, 23, struggled not to push in the car, but she knew that the baby was coming. She called 911 and when the operator couldn't understand her through her screaming she shoved the phone at Vanstory.
"When he first took the phone, he said, 'Oh my God the baby isn't supposed to be here,'" Scurry said.
The 911 operator wanted to send an ambulance but they were only minutes from the hospital. They thought they could make it. Soon, Scurry realized the baby was coming no matter what. She tore off her pants, put her legs on the dashboard, and felt between her legs.
"His head was right there. That was the craziest part for me, reaching down and feeling his head," she said.
Scurry couldn't stop herself and after one push the baby slid out, at 11:28, only six minutes after dropping off her daughter. When she looked down at him, she felt shocked.
"The baby was still in the sac," she said. "He was very still at first. I thought 'Please be okay' and I kind of rubbed my finger against his face and he pulled his hands and feet up and covered his face." Scurry had Vanstory take a photo with her phone.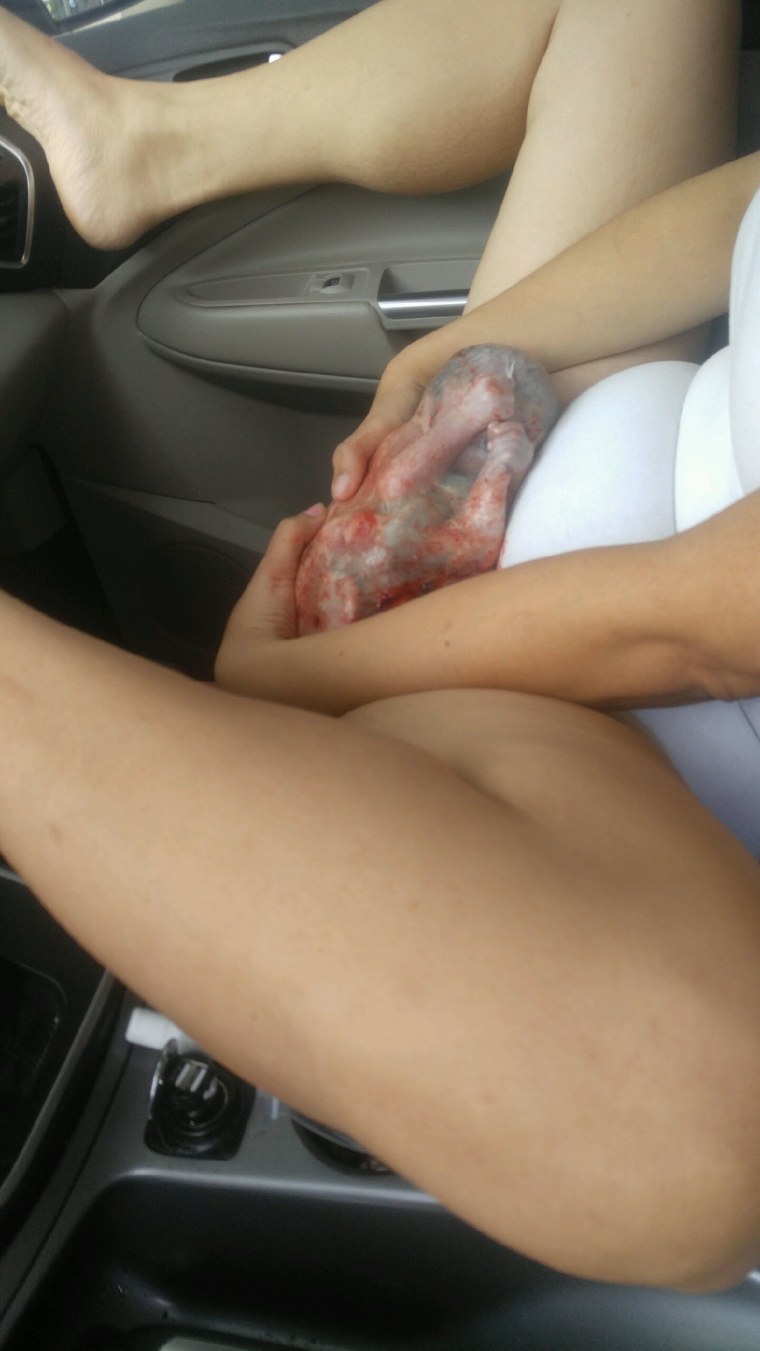 The baby, named Ean Junior or EJ, was born en caul, which means inside the amniotic sac. These births are extremely rare but occur more often in premature births.
When they arrived at the hospital, Vanstory went inside to explain that his fiancée just delivered their baby in the car.
"They thought he was joking because he was so calm," Scurry said.
As she waited, a security guard approached her and asked if she needed help. She showed him Ean and he immediately called a code. A crowd of doctors and nurses rushed the car and the doctors took the baby, broke his water and cut the umbilical cord, outside the car.
"He cried immediately," Scurry said.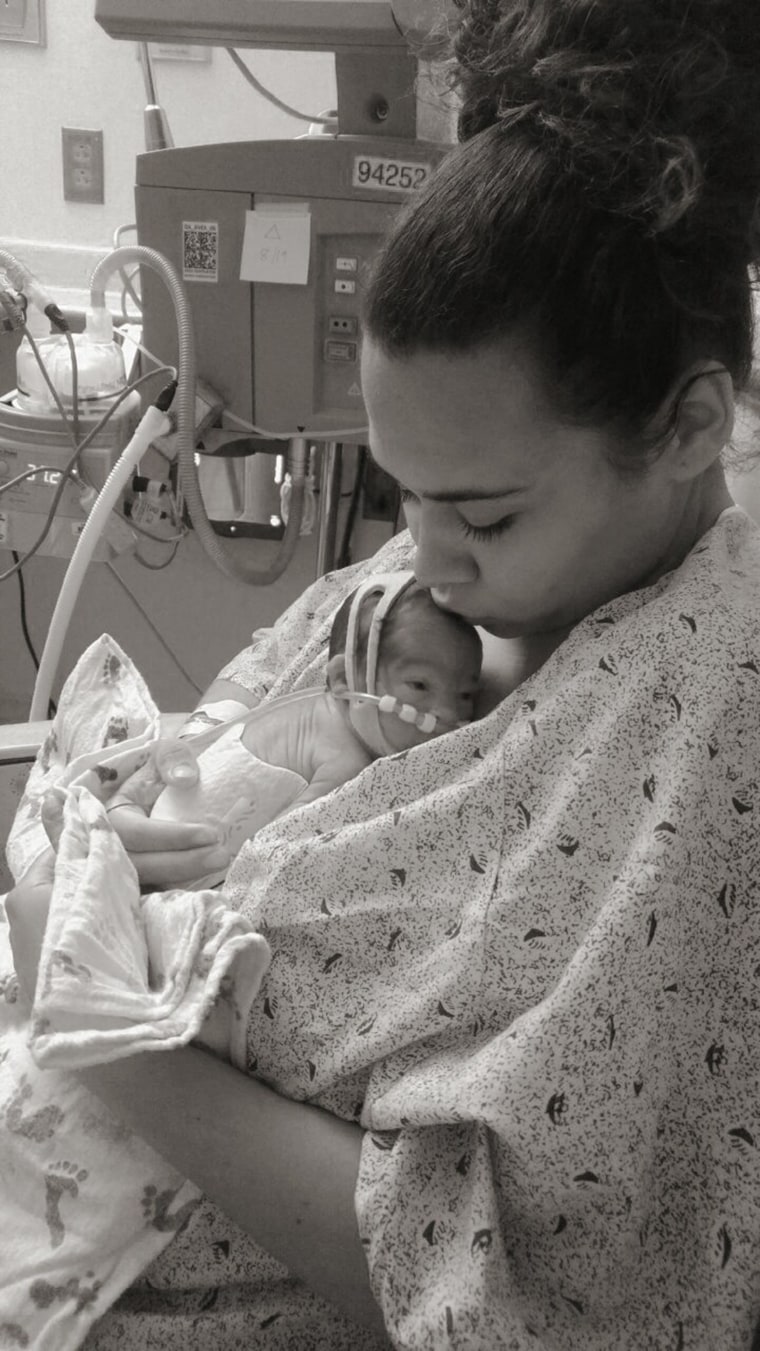 They whisked Ean to the neonatal intensive care unit (NICU), where he was intubated.
"I was in shock. I got out of the car when they took him off of me and I tried to follow him to see where he was going to," she said.
But the doctors and nurses stopped her. "Ma'am, you have no pants on. You have to get back in the car," they told her.
Soon after, doctors examined her; they're still unsure why Scurry went into early labor. Later that night, she held Ean for the first time out of the sac. He was only 3 pounds 1 ounce when he was born, but he is thriving. He's gained 1.5 pounds and shows no signs of developmental delays.
"He is beating all the odds. He is breathing completely on his own and takes bottle feedings," she said.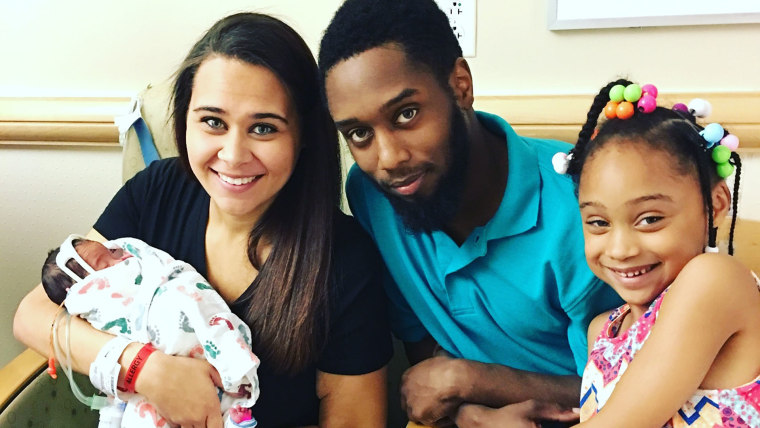 Ean needs to stay in the NICU at Magee Womens Hospital in Pittsburgh for another three or four weeks, but the family feels grateful that he's doing so well. Scurry shared the photo of her holding Ean en caul and the photo went viral. While she's amazed that she delivered her own son, Scurry feels she learned more about herself.
"I am Superwoman," she said, laughing. "It is kind of cliché — you never know how strong you are until strong is the only option you have."