When Mommy Shorts blogger Ilana Wiles asked for tales of picky eaters, her readers responded in droves.
Whether it's a phase or a way of life, at some point most children act like you're trying to poison them with healthy, well-balanced meals. Carrots touching meat? Non-pizza cheese? SPICES? The horror!! Hopefully it's a phase. 
Because we'd rather laugh than cry, here are some of the best submissions to the Picky Eaters Club, shared via Mommy Shorts.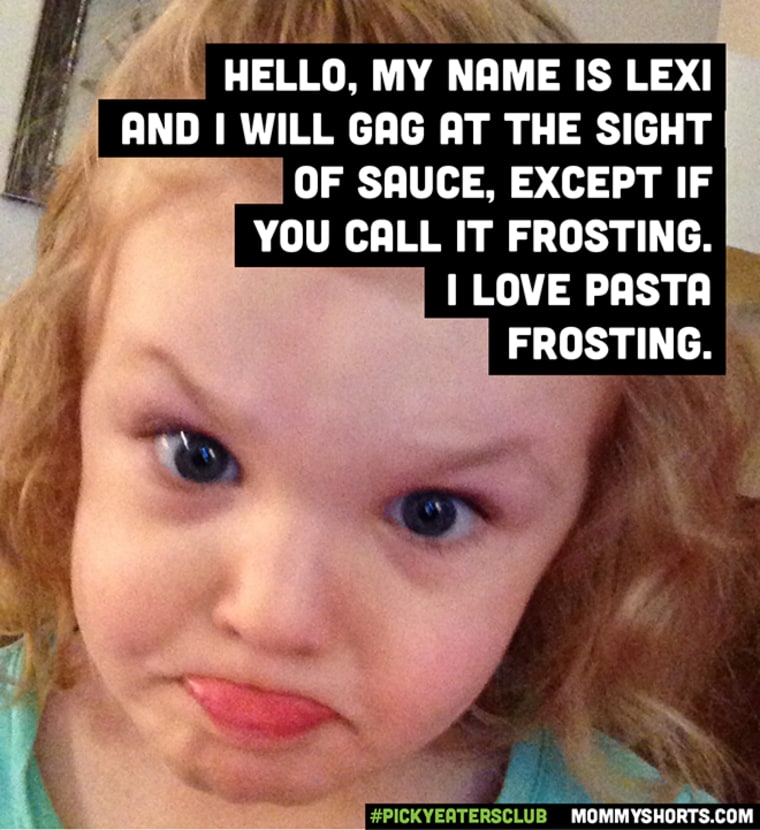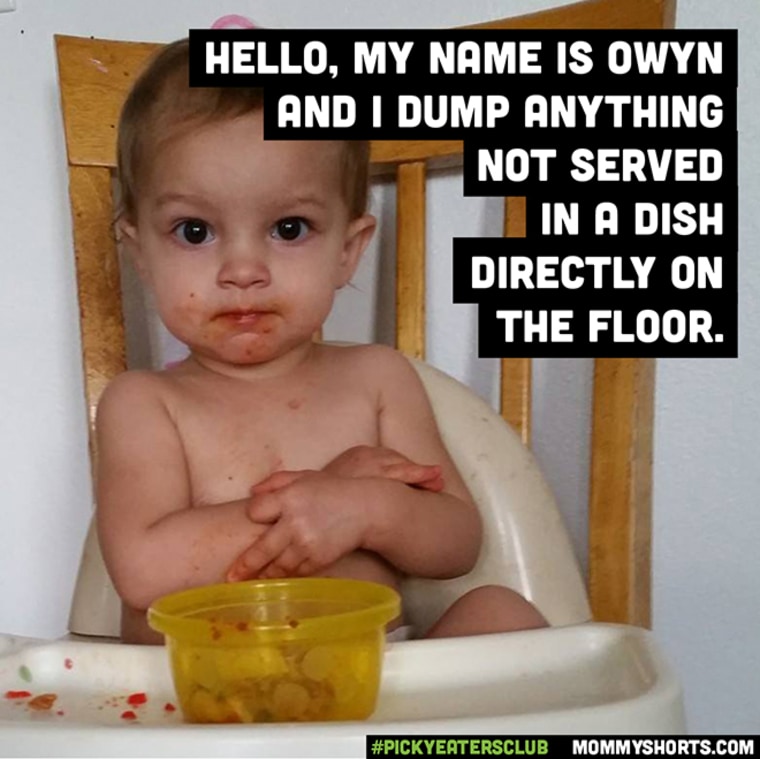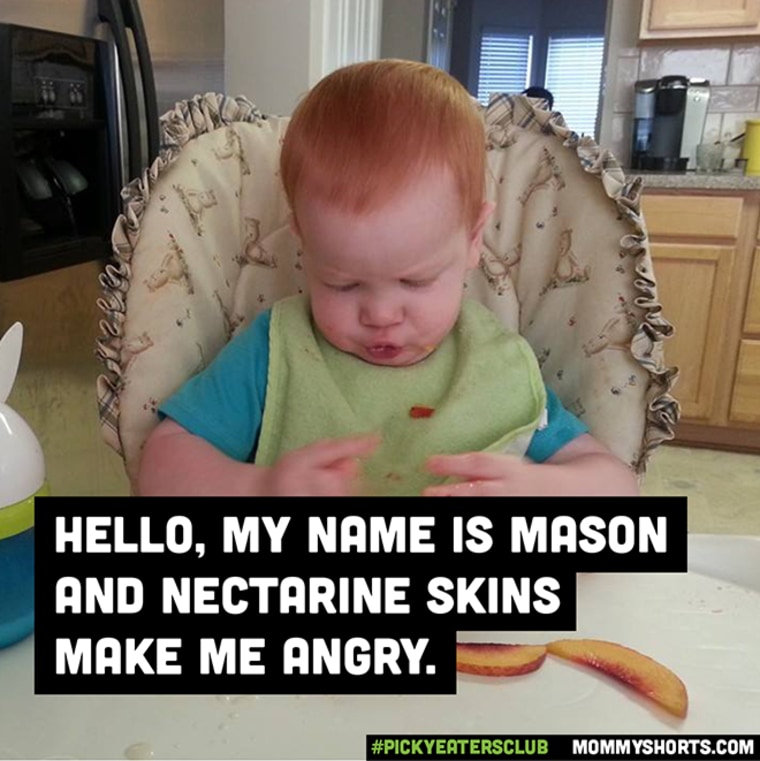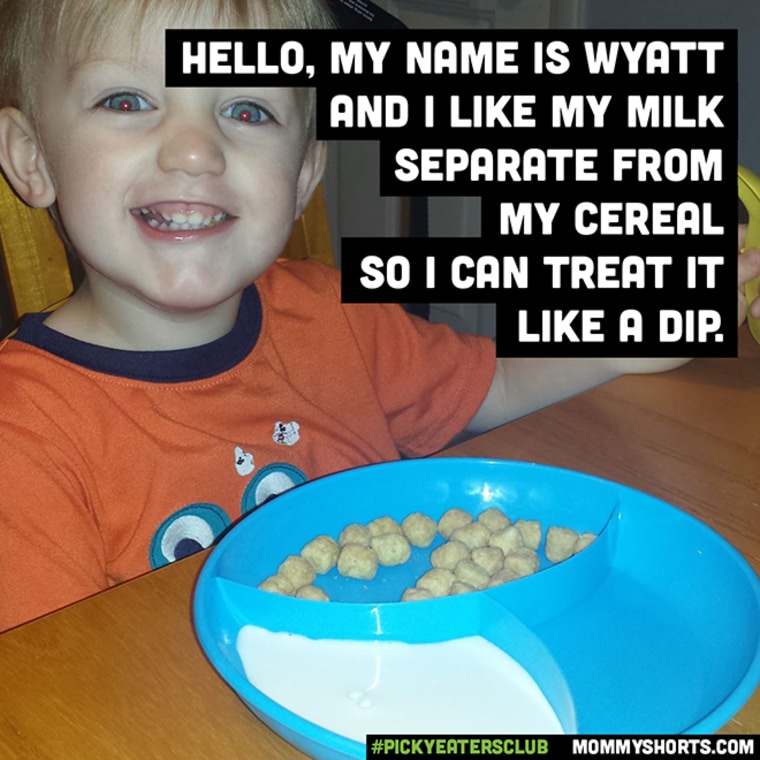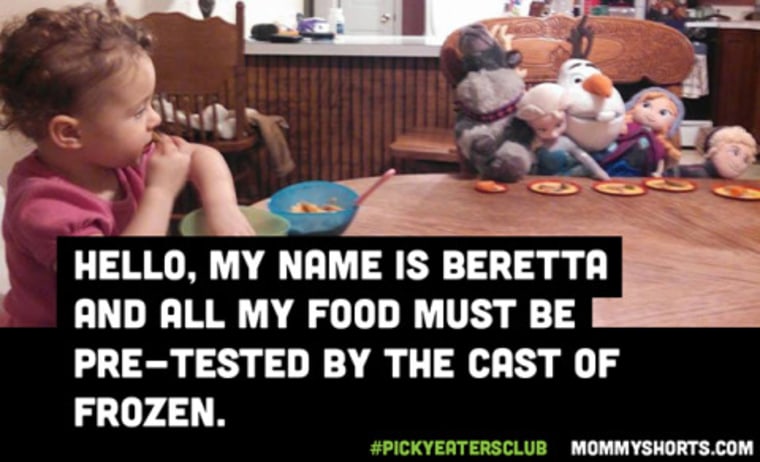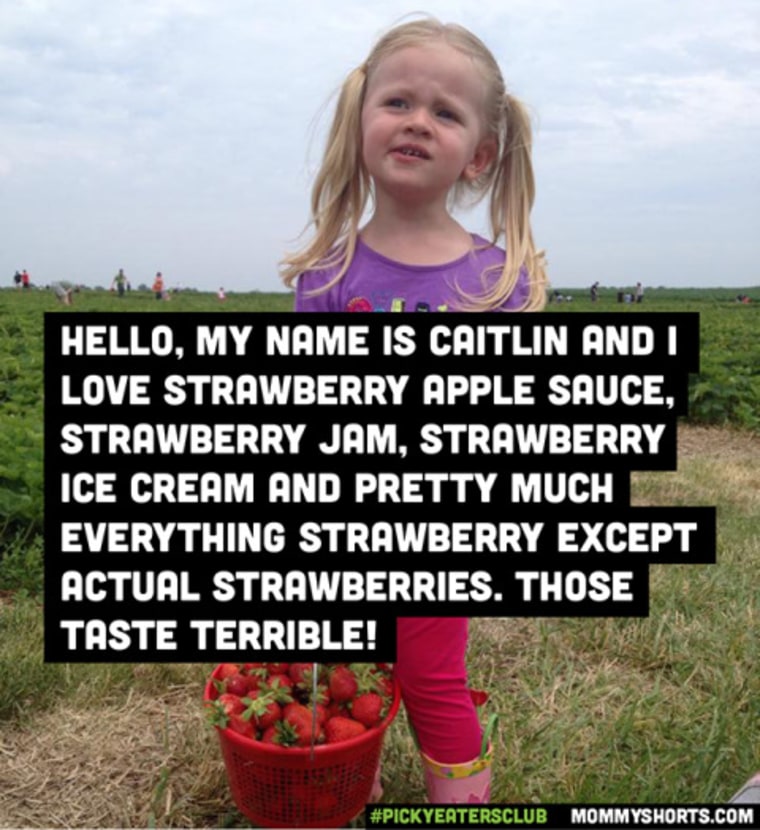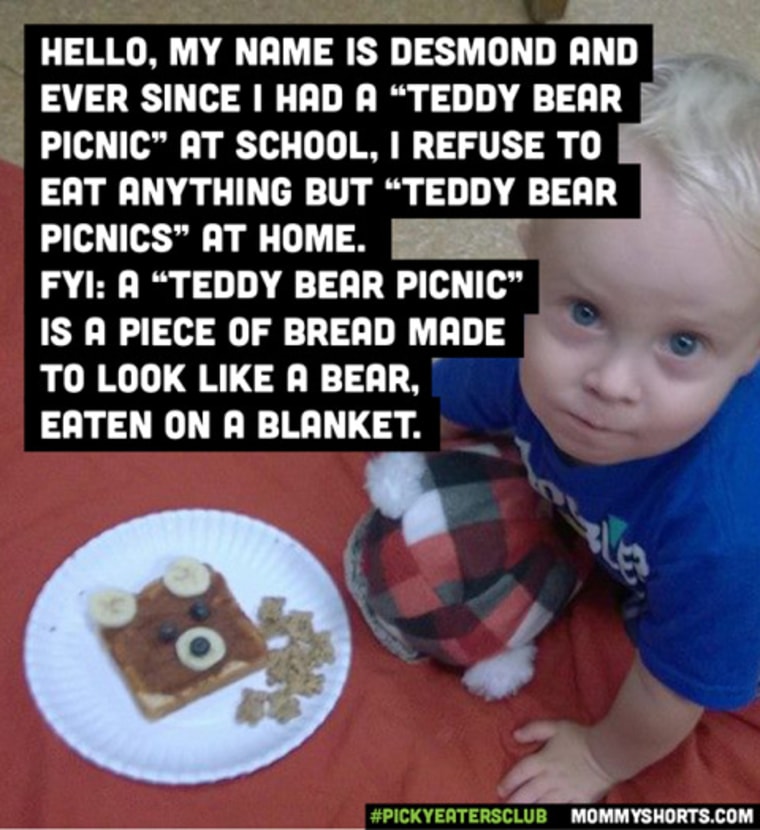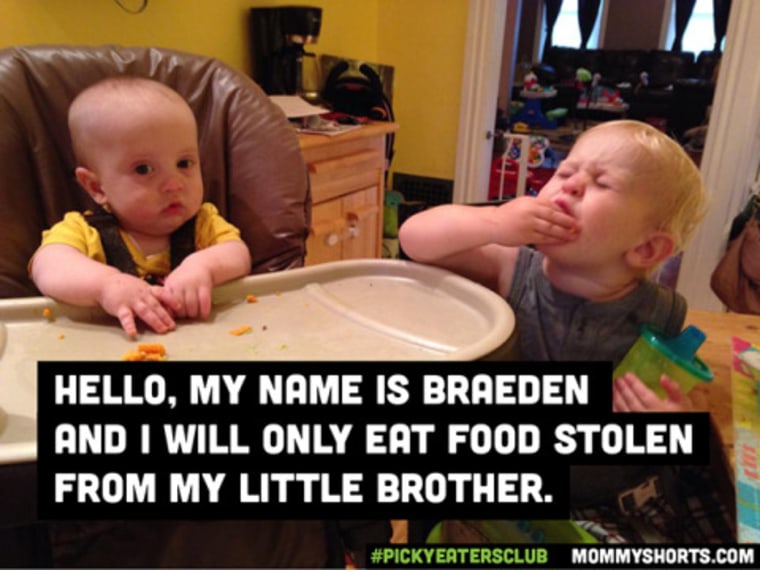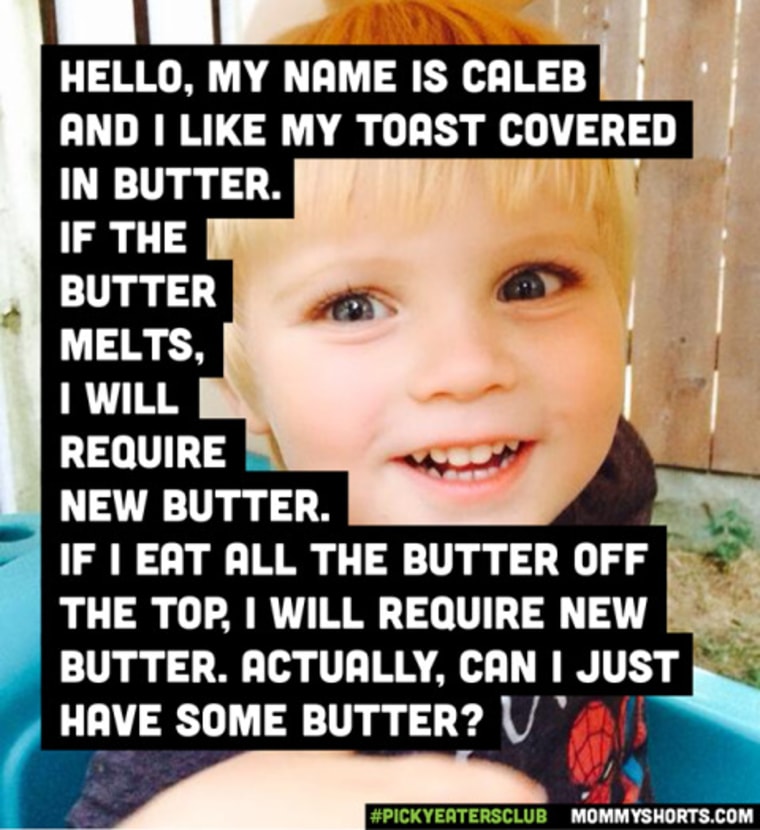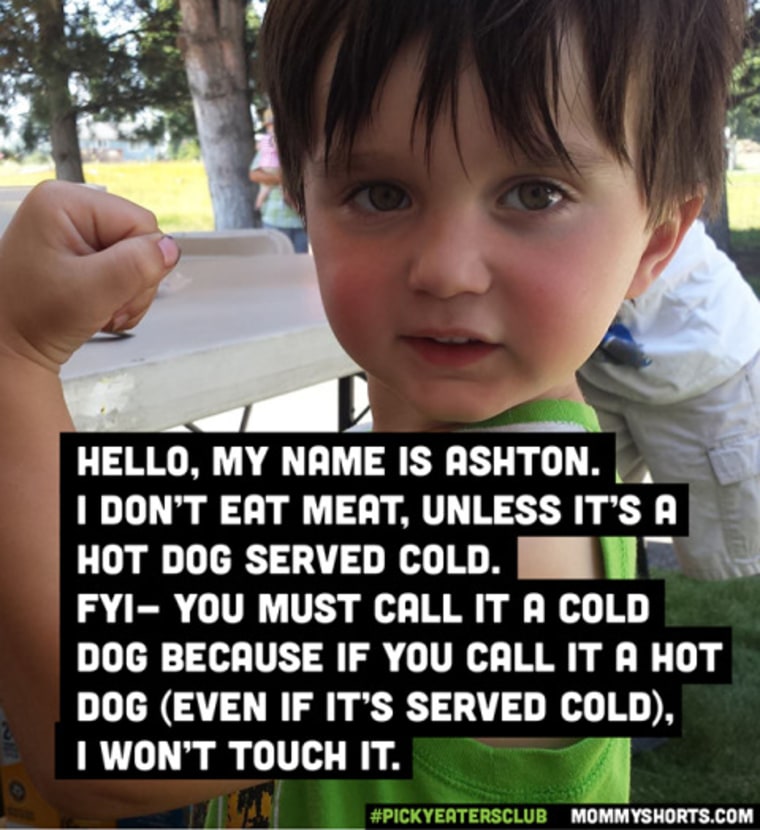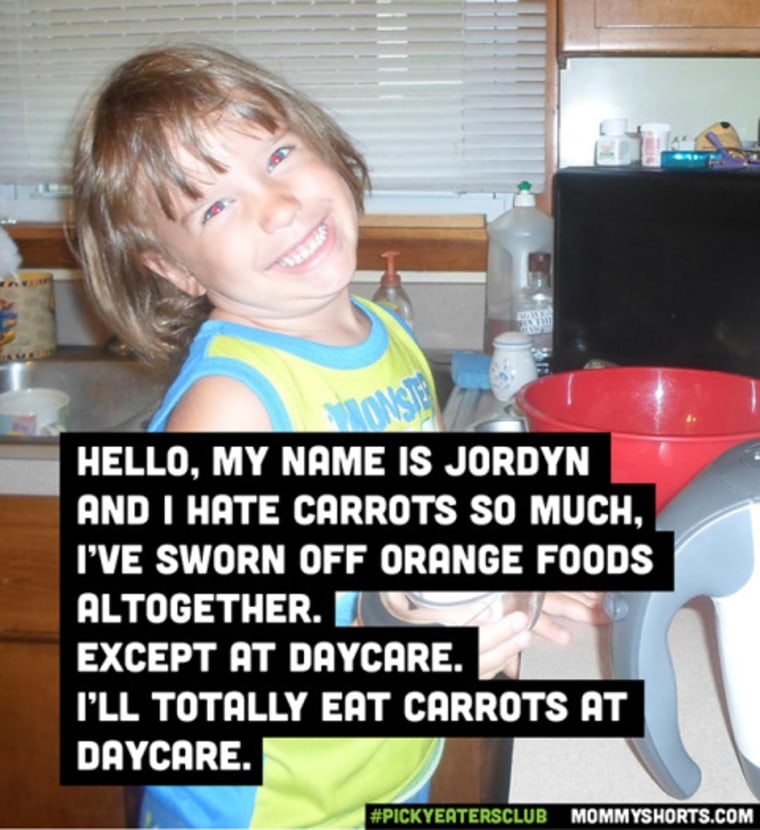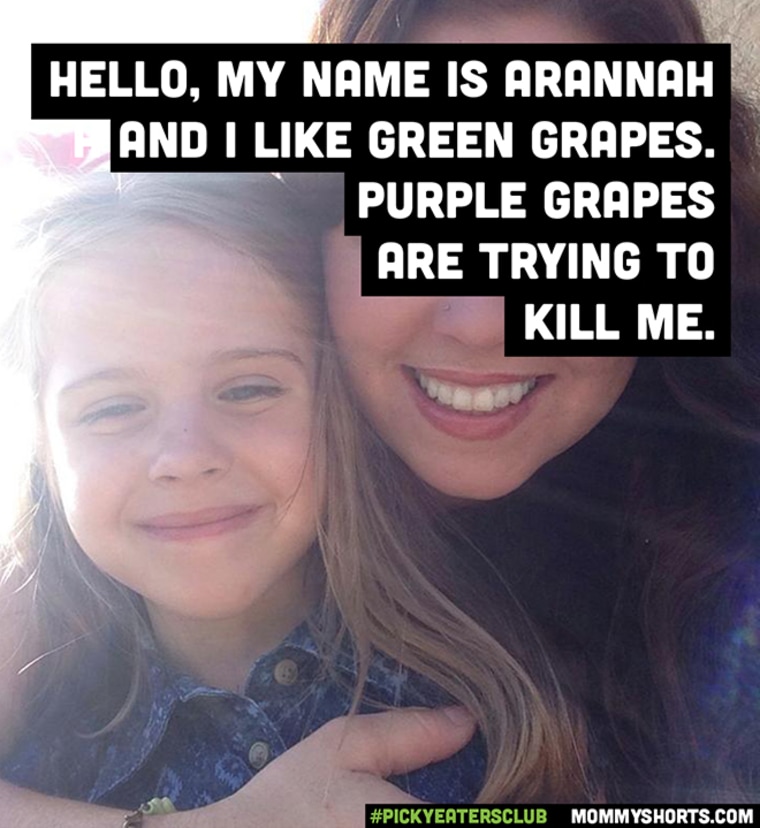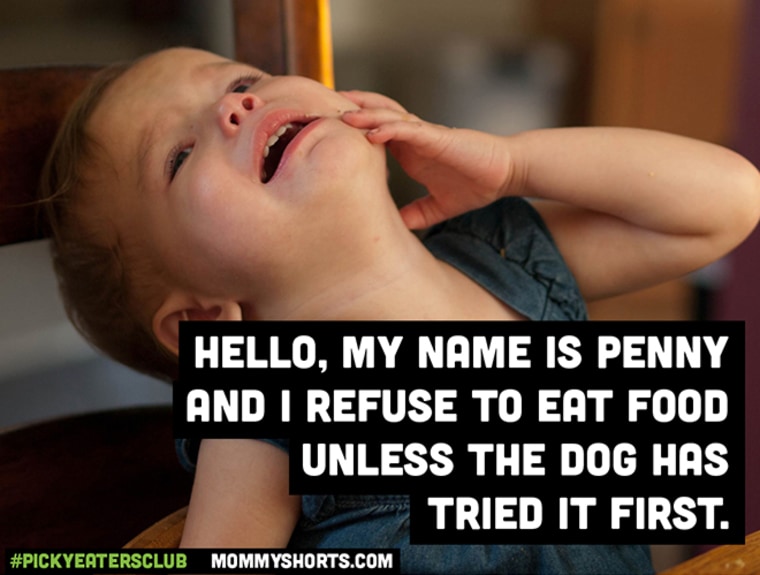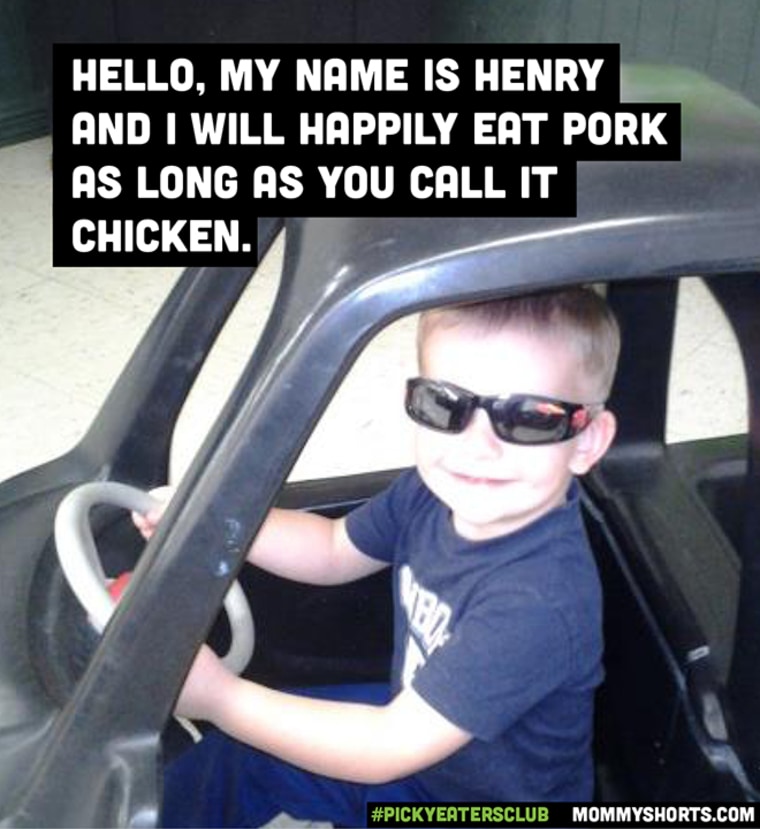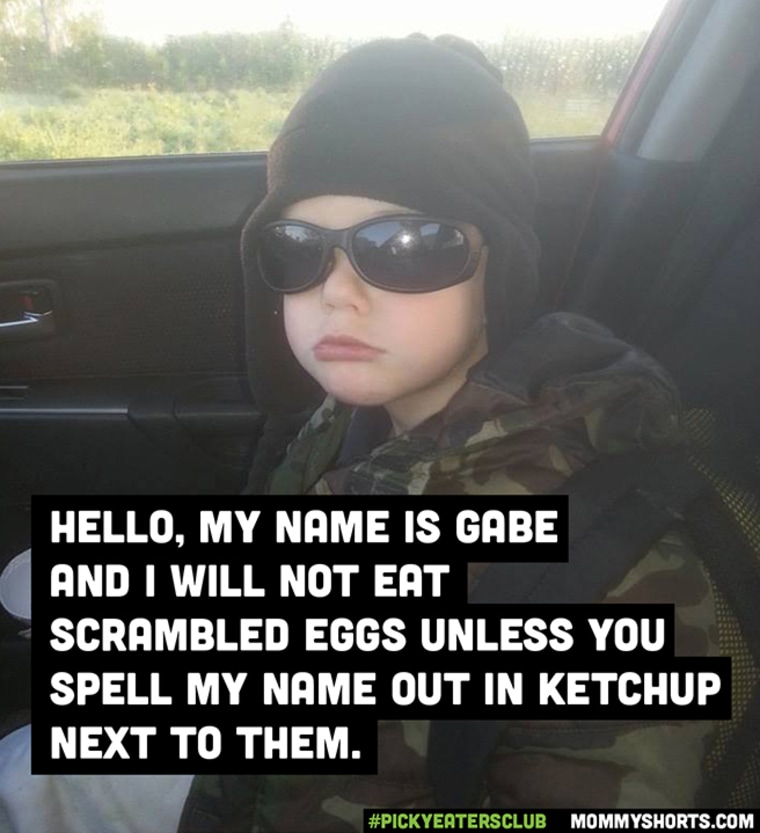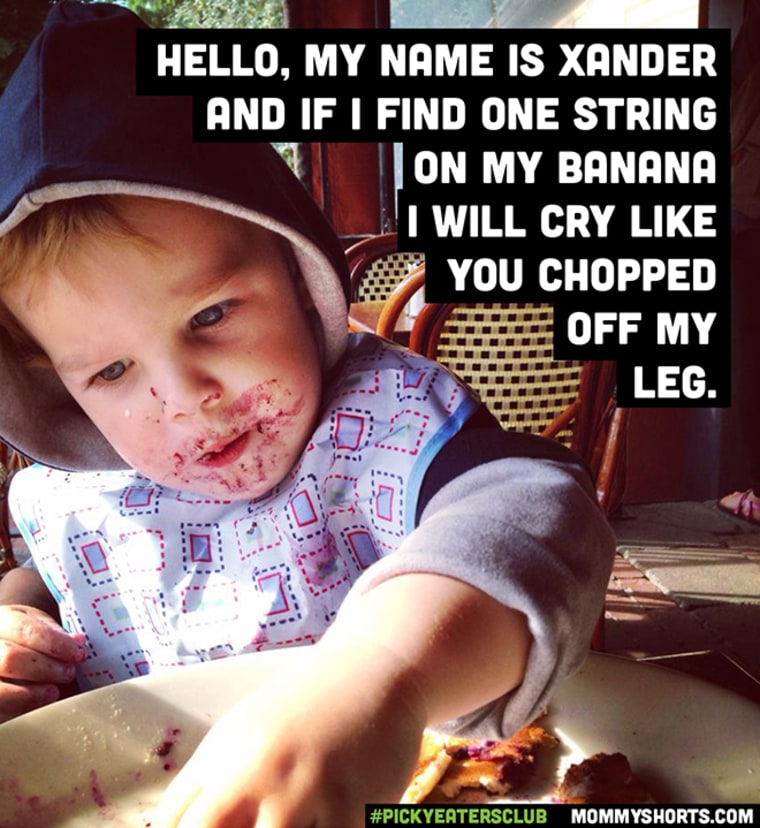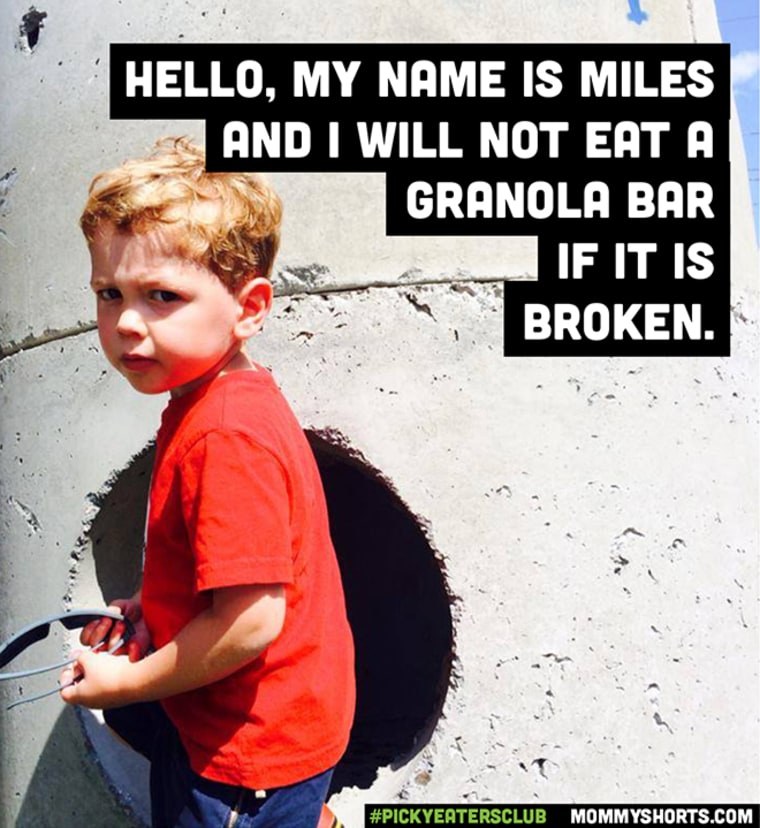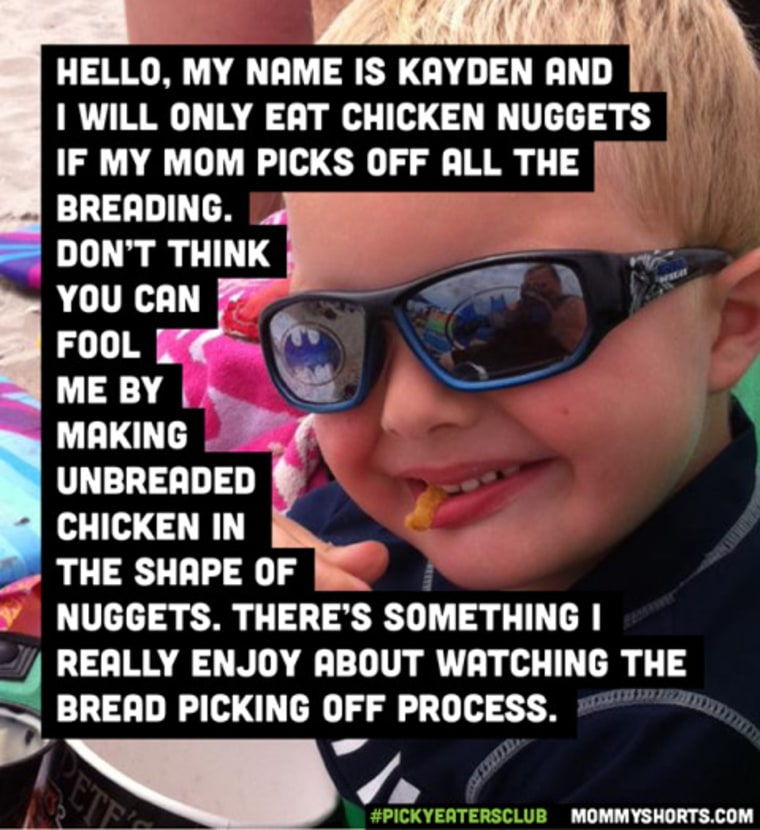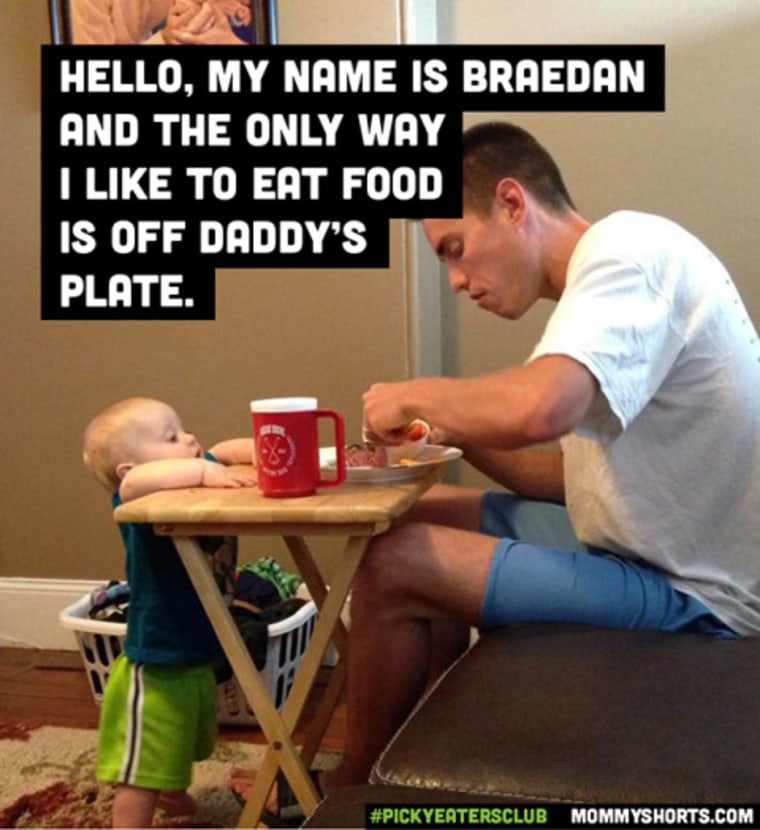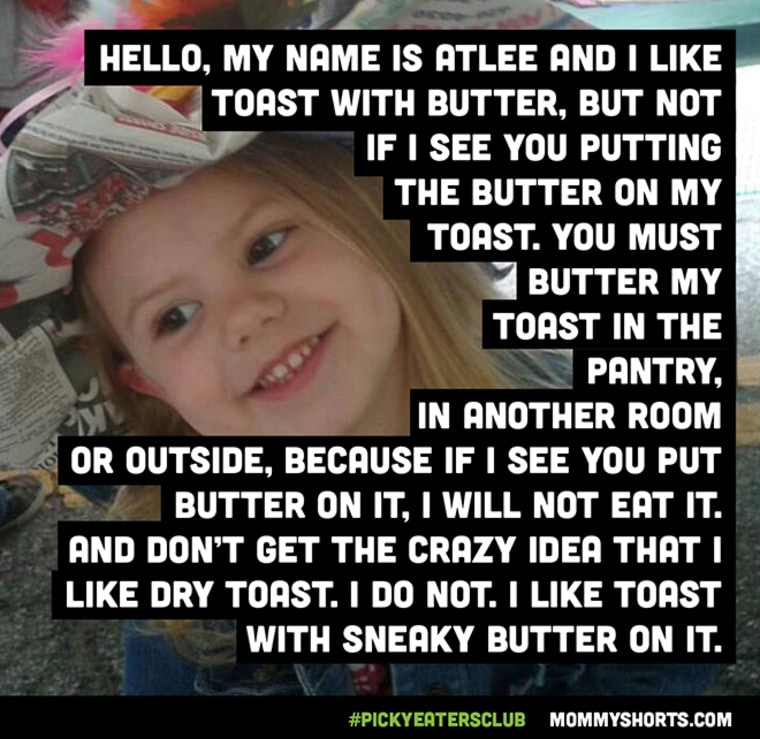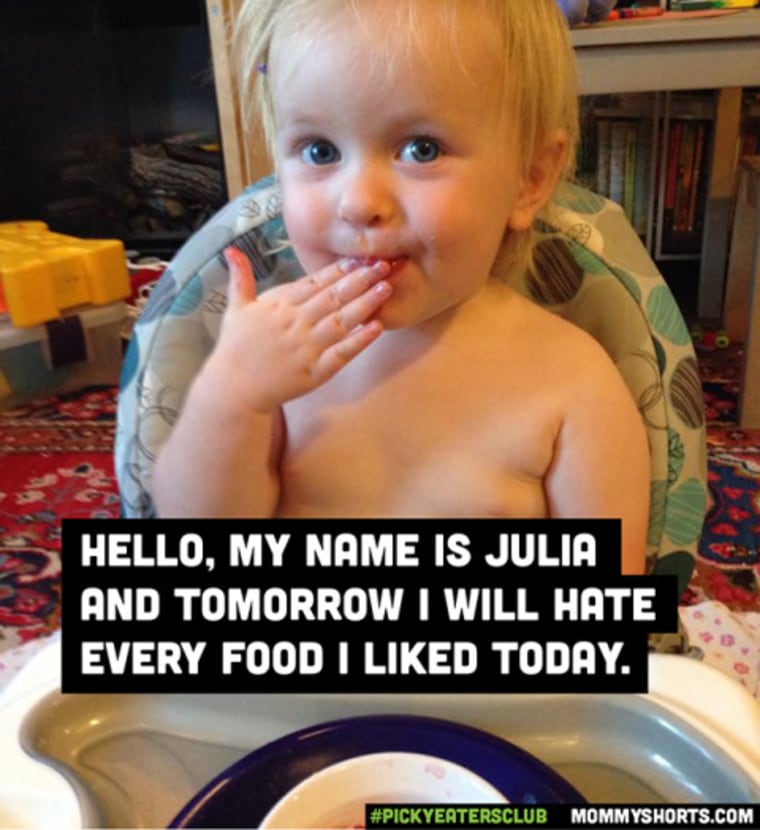 Oh the things we will do to get our kids to eat. And just in case you're thinking, "Well, they'll grow out of it, right?...Right??!"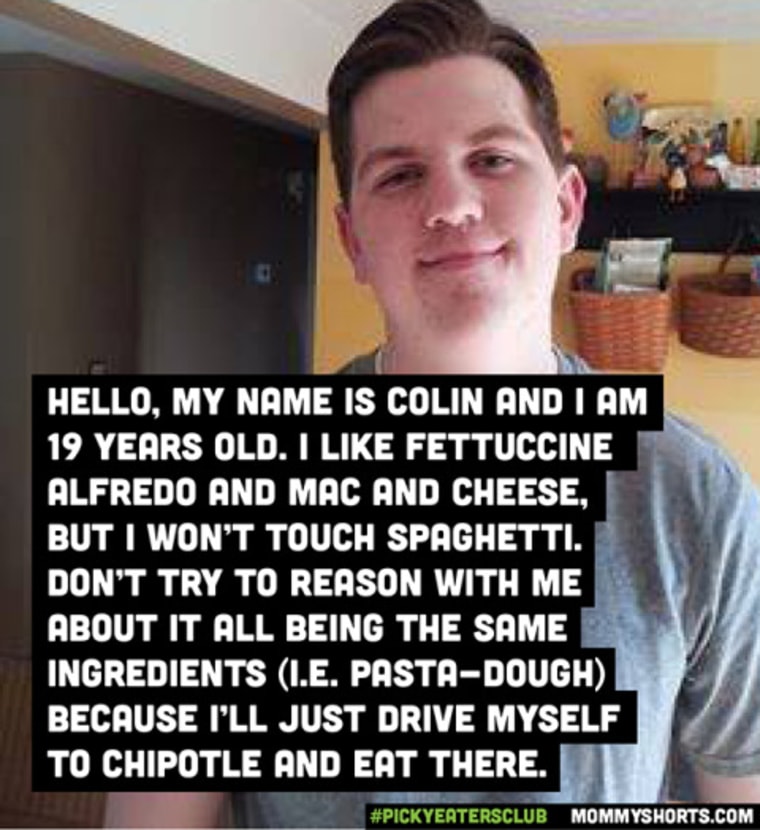 See even more funny stories about parenting at Mommy Shorts. If you want to submit your own picky eater, post their pic, first name and weirdest eating habit on the Mommy Shorts Facebook page. 
You can also follow Mommy Shorts on Instagram!