It's a photo worth a thousand words — and then some.
A Florida photographer captured the exact moment dad Noah Strunk caught his newborn son in the front seat of their car, after he and wife Lauren realized they weren't going to make it all the way inside the hospital.
"I was frantically saying the baby is coming, the baby is coming," Lauren Strunk, 35, told TODAY. "I said, 'you've got to catch this baby,' and he said, 'right now?' I said, 'yes, right now!'"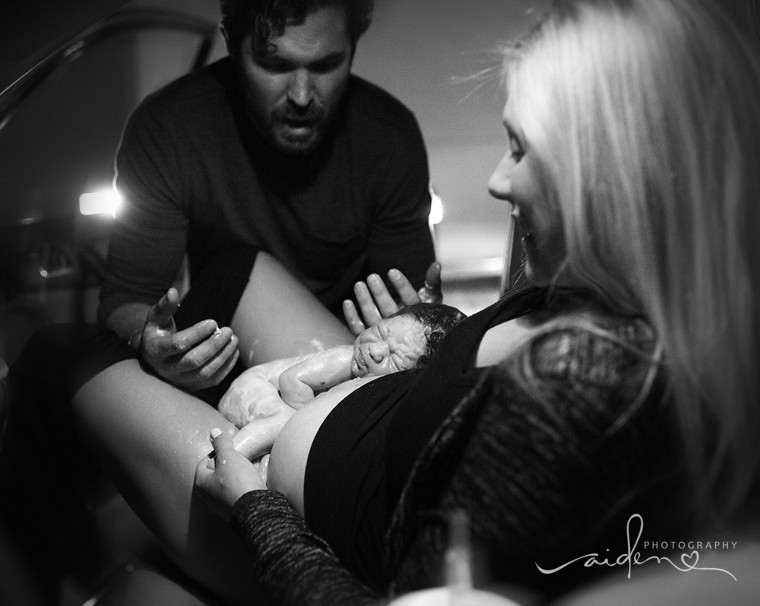 Never miss a parenting story with TODAY's newsletters! Sign up here
She had gone into labor earlier that evening at home in Jacksonville Beach, Florida, but the couple thought they had plenty of time. They waited for a babysitter to arrive to watch their other son, 3-year-old Harrison, before driving to the hospital. Stephanie Knowles, their birth photographer, followed behind them, along with Strunk's mother.
RELATED: Photos capture hilarious moment mom finds out baby is a boy
"We were in a caravan," Strunk said.
Everyone realized something was wrong when Noah, 35, started speeding.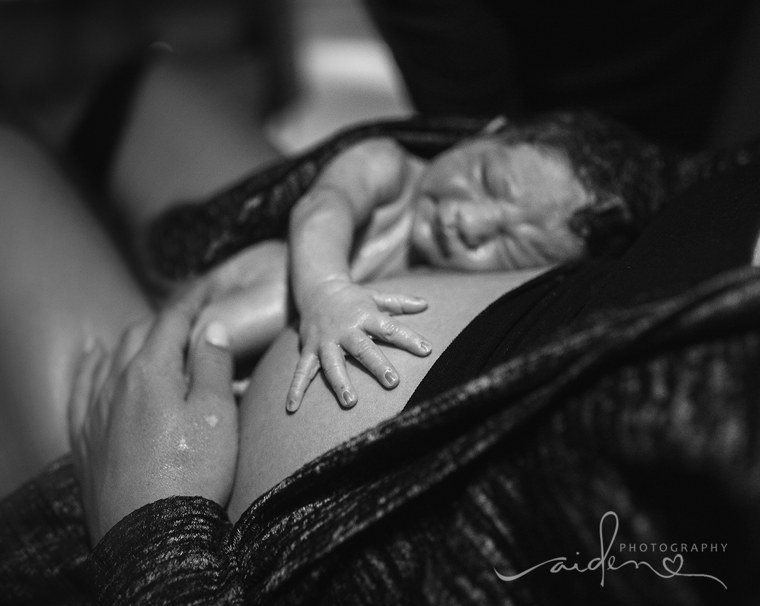 "I whipped into the hospital, missed my turn, we ended up at the front entrance, which was closed," he told TODAY. "I was trying to turn around and (Lauren) stopped me pretty adamantly and said, 'You have to put the car in park, you need to come over here and catch the baby.'"
RELATED: Delivery room blowouts? More moms call glam squads after birth
He did just that, and Knowles made the split-second decision to whip out her camera, while Strunk's mother ran to the hospital's intercom to alert staff.
"Probably from the time I got out of my seat and got to the other side of the car, within 2 to 3 minutes, little Parker was birthed and sitting on Mom's lap," Noah Strunk said. "So they really had no chance to help."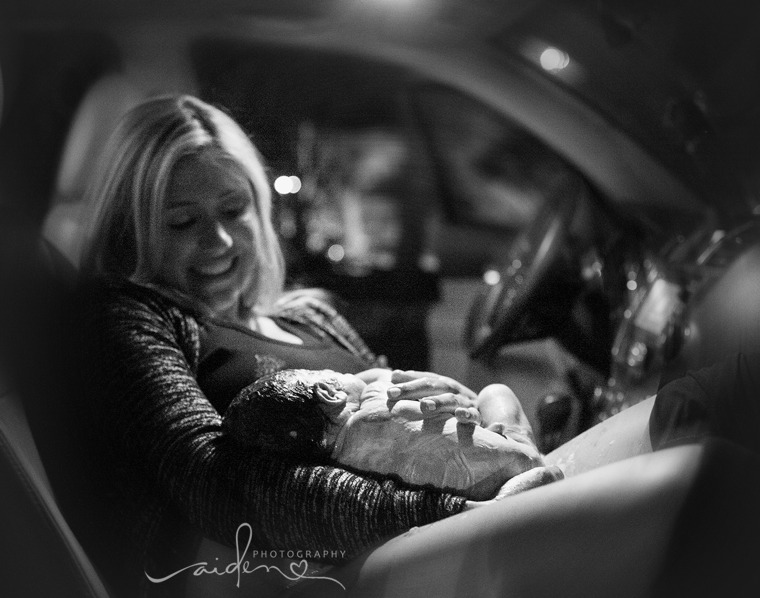 Noah Parker van Rhyn Strunk, who goes by Parker, was born on Feb. 22.
"The name (Parker) is an ode to his unconventional birth place," his dad added. "We thought it fit."
RELATED: Photo contest captures strength, beauty of childbirth
Knowles had been the family's photographer for a few years, but this was her first job as a birth photographer. The Strunks are thrilled by the photos, which went viral after being shared on Facebook.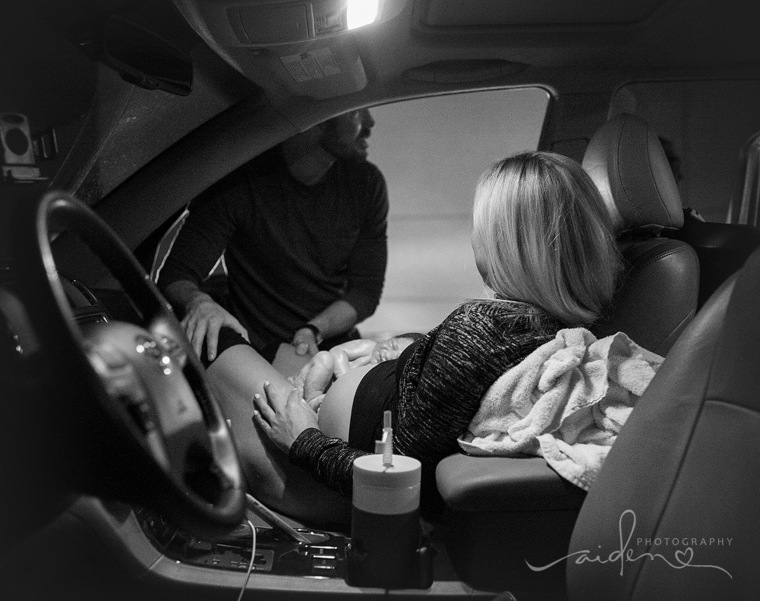 "You can see this raw emotion on my face," Noah Strunk said. "It's very much a moment of love, and anxiety over whether I did everything right. This was of course my first birth — my training is more in finance, not medicine. There's the awe, the power of the moment, and love for my family."
"She definitely captured the moment well — a new mom smiling at her baby, laughing out of shock, a dad who can't believe what just happened but is trying to process everything, and then little Parker," he added.