Editor's Note/Story Update: When Kate. T Parker began photographing her two daughters for her "Strong is the New Pretty" photo series, it was to show her girls the beauty in their own strength. Since the series went viral in 2015, Parker's work has expanded to show the tenacious spirit found within not only the girls in her own home, but girls across the country.
Parker's photos can be found in her new book "Strong is the New Pretty" — a collection of photos and stories about powerful young girls Parker encountered throughout the U.S.
"My main goal was expanding the definition of what 'strong' means," Parker told TODAY Parents. "There are almost 200 girls in this book...they represent a vast number of human stories, ranging from small moments of achievement to persistent struggles against adversity."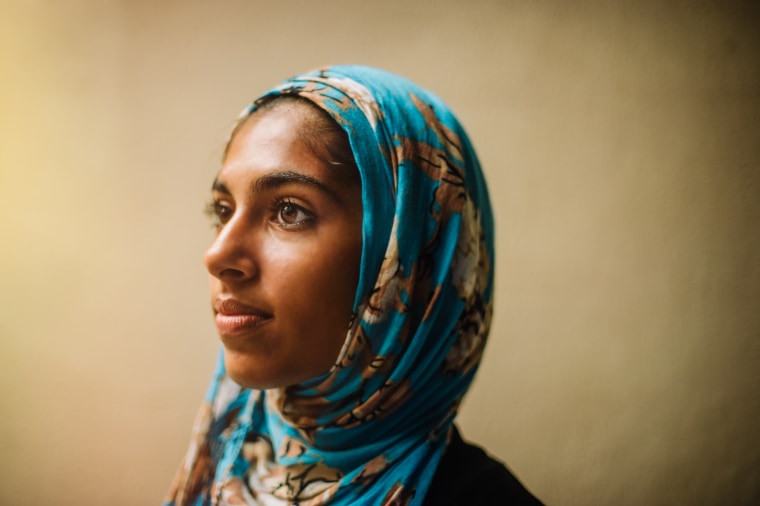 "Every girl I met is amazing," Parker continued. "I feel honored to share their stories, images and strength."
The genesis of "Strong is the New Pretty," a photo series from Atlanta-based photographer Kate T. Parker, was just as organic and unstaged as the photographs that comprise it.
"I had a gallery show coming up, and I had to get some images together that were really tight, ones that could tell a story."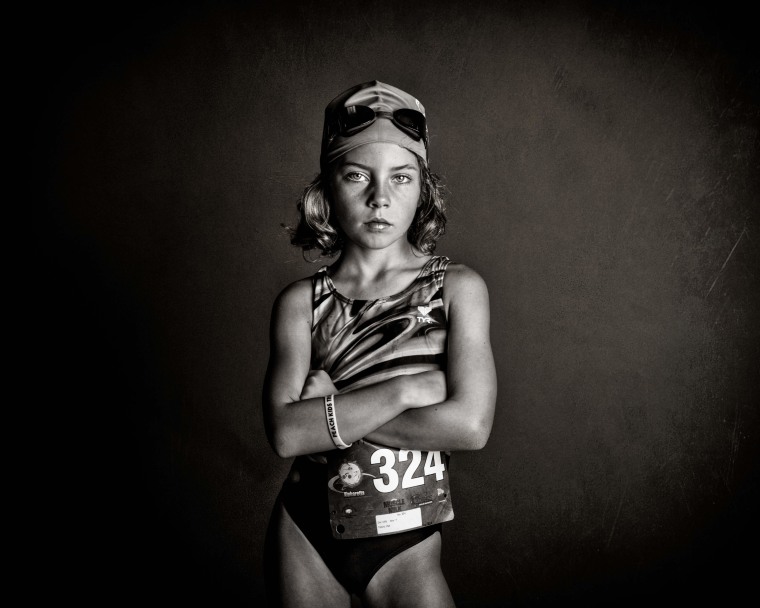 "I suddenly realized, wow, all of my strongest images are of my girls just being themselves — their freckled, emotional, sometimes dirty, messy selves," she laughs.
RELATED: Royal reckoning: Modern moms say strong girls love princesses, too
That's when the light bulb went off, and Kate realized the narrative was already there.
"My whole life, I'd believed in this powerful idea that girls should be free to be anything they want. Now, all I had to do was pull together images I'd already taken, and tell the story."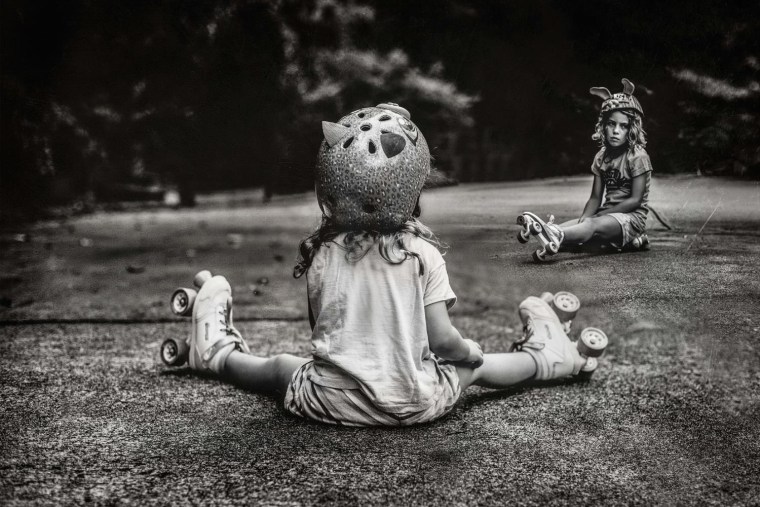 A mother, wife, and commercial and fine-art photographer, Kate has also been an athlete her entire life. "I grew up playing sports, and the girls I emulated were the girls that were really strong and confident," she says. "They didn't have the time to worry about how they looked, and so I came to understand that their worth was determined by something different, something stronger."
That personal history might explain why "Strong is the New Pretty" feels so intensely powerful: It's authentic. When her own girls, Ella, age 9, and Alice, age 6, started to show an interest in taking names on the soccer field and stomping around in mud puddles, Kate wanted them to understand that they, too, should value personal character and strength over any societally-established beauty norms.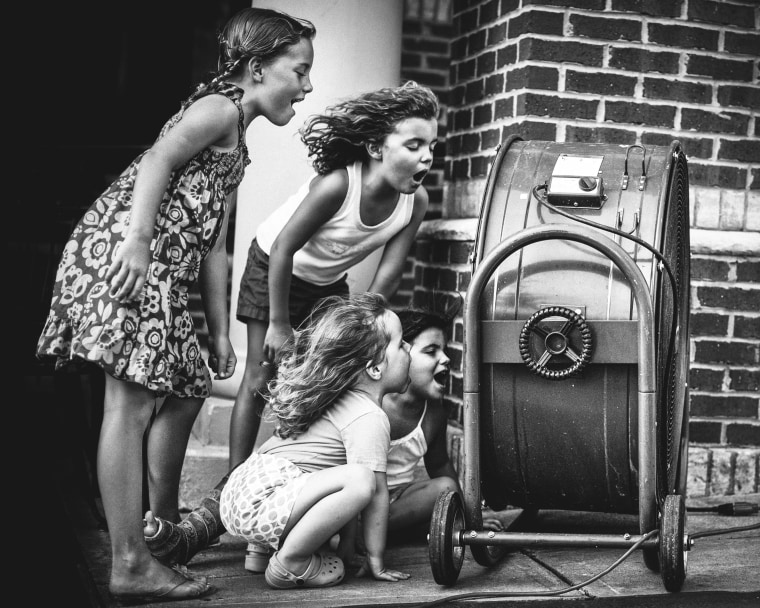 As she puts it, "This kind of girl — who has dirt on her shoes and doesn't want to put a bow in her hair — she's beautiful, too."
RELATED: 'I am strong': Dad's sweet pep talk with daughter is a positive family tradition
And as for princesses and pink frills? Kate has nothing against those things — and she's quick to point that out. In fact, she takes issue with the idea of being "against" anything your kids might be into.
"There's been a misconception with the images, sometimes, especially when people don't read the accompanying text," she explains carefully.
The project, she divulges, is not so much about "taking out" girls who like the color pink and act in ways that might be considered traditionally feminine. Quite the opposite, actually: "Whatever your kids are, celebrate that."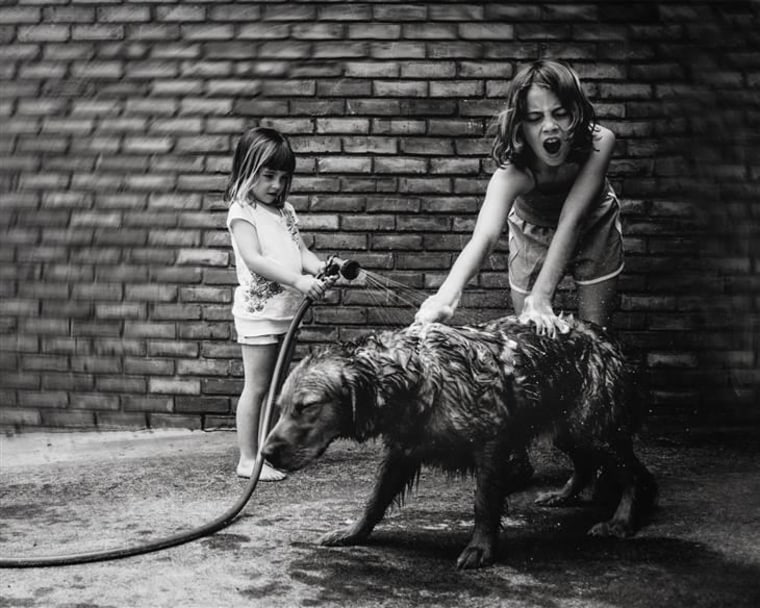 "My kids are this, you know? Athletic and strong and dirty and loud and crazy," she says. "That's what I'm trying to celebrate. But I encourage everyone to document their own kids the way they see them."
But the photos aren't just for show; some of them have proved to be important teaching moments for Kate's daughters.
"I took one of my favorite photos just before Ella's first triathlon," says Kate. "She was really nervous, so I said, 'Hey, let me see how brave you can look.' When I showed her the photo, she said, 'Aw, yeah!' Pretending to be strong gave her the confidence to say, wait a minute, I really am that way."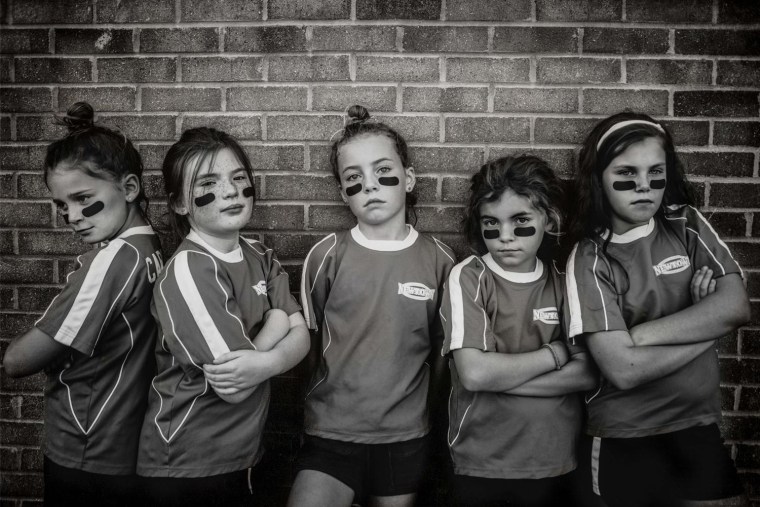 Kate is hopeful that the project will instill a confidence in her daughters that will last their whole lives.
"As they grow up and start to forget this feeling of, 'Hey, I'm amazing,' I'll have this group of photographs to show them where they're 100% brave," she says.
"I'll show them, and I'll say, 'remember when you did that? Remember when you felt that way?"
Never miss a parenting story with TODAY's newsletters! Sign up here
This story was originally published April 7, 2015.