/ Source: TODAY Contributor
When Lisa Robinson and her husband, Alec Ward, learned they were expecting, the California couple was surprised and overjoyed. As a wedding and portrait photographer, Robinson jokingly suggested to her husband that she photograph her own birth.
The joke turned serious, however, as Robinson began to map out her birth plan.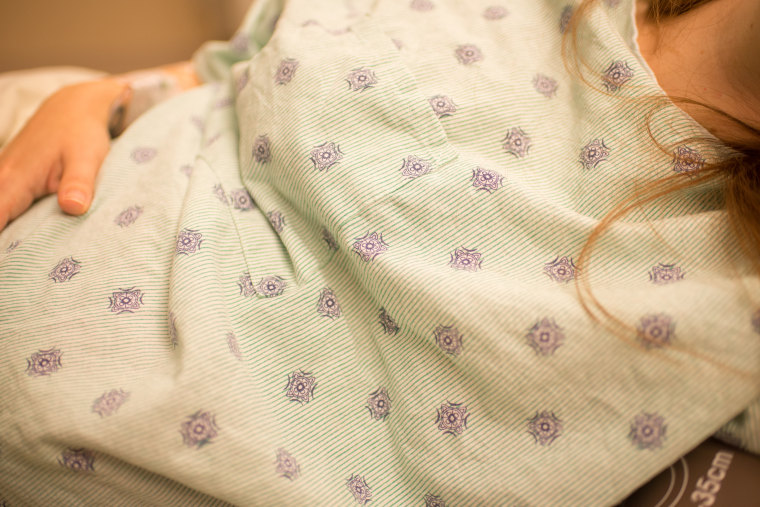 "After some thought, I figured I would try it out and thought it could capture some amazing memories for us and our daughter," Robinson told TODAY Parents. "I have never seen that sort of perspective in birth photos, and I thought it would give me something to focus on to manage the pain and anxiety."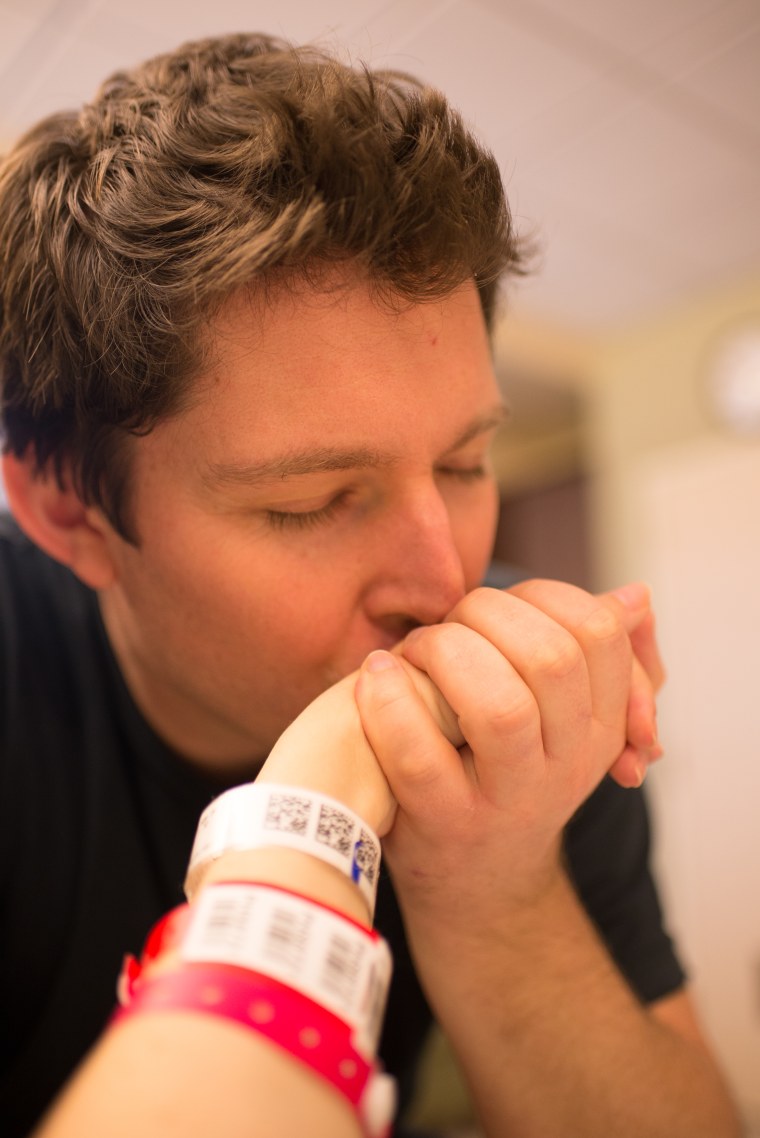 Robinson, who has a 9-year-old son from a previous marriage, says she and her husband had been trying to get pregnant for a few years and had suffered two miscarriages. They decided to stop trying, and then soon after learned that they were pregnant again.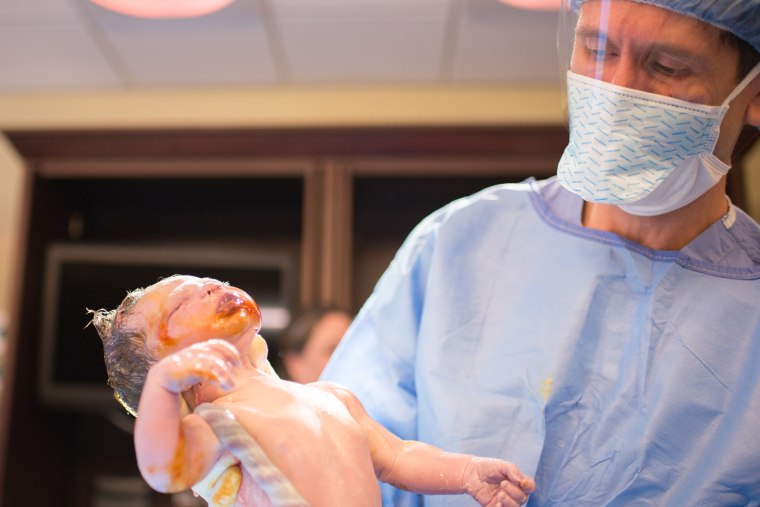 Until their daughter, Anora Wren, was born in December of 2015, Robinson had never photographed a birth. Robinson says she was careful to not put too much pressure on herself to take the photos, as she knew labor and delivery does not always go as planned.
RELATED: What does childbirth really look like? Take a look at these powerful images
Anora's delivery, however, went smoothly — allowing Robinson to capture stunning images of her labor, her husband's first look at their daughter, and their daughter in her doctor's hands immediately after delivery.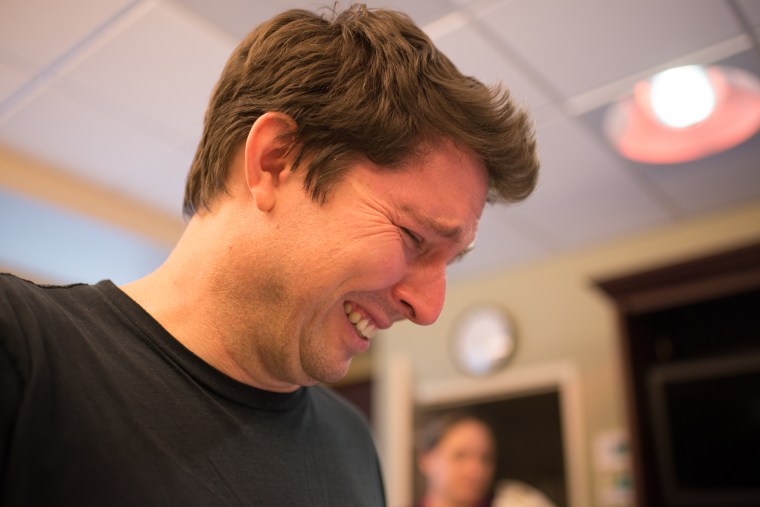 "I couldn't have had an easier birth," said Robinson. "When it was time to push and I was able to take photos as I was pushing, I focused on my daughter and my husband and not so much the camera. I didn't know if I was in focus or capturing everything, but it was amazing to do... Now I have these photos to look back on and I'll be able to remember things so much more vividly."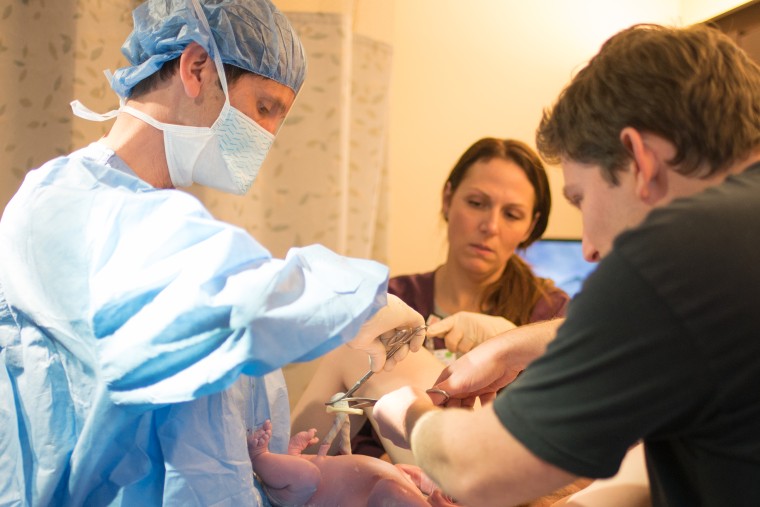 Once her daughter was born, Robinson handed the camera off to her mother, who continued to snap photos while she bonded with Anora, breastfeeding and having skin-to-skin contact with the newborn.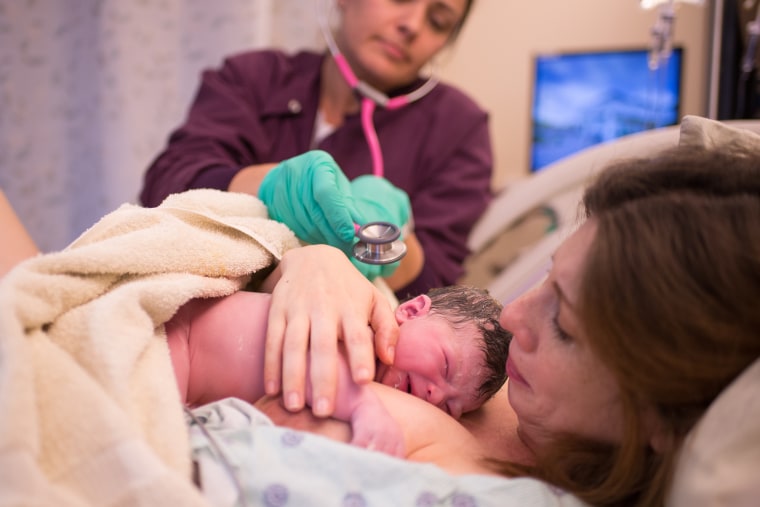 So, what were the most challenging images of her own delivery to capture?
"Probably the photos that show her fully in the doctor's hands for the first time," said Robinson. "It happened so fast and I was already crying at that point. I was just so happy to meet her."
Never miss a parenting story with TODAY's newsletters! Sign up here