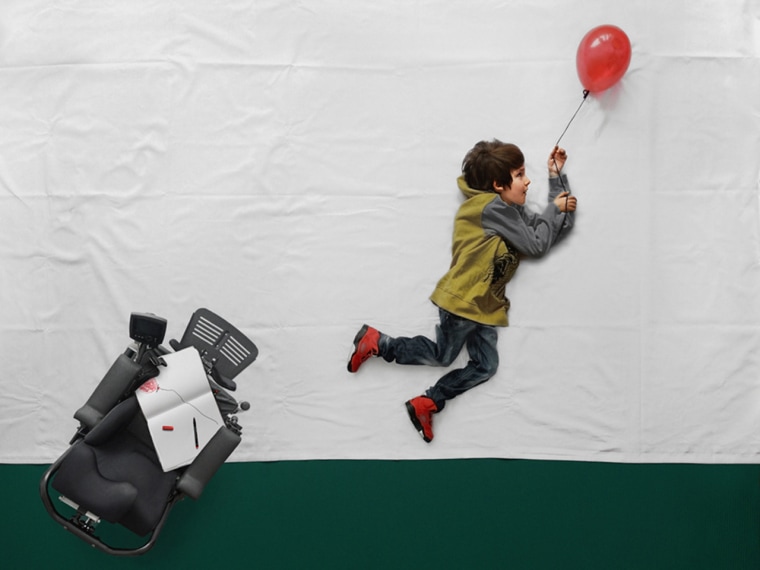 Sometimes it takes a photographer's eye to see more than meets the eye.
Such is the case when Slovenian psychologist Matej Peljhan is behind the camera's lens.
In a stunningly beautiful series of photos called "Le Petit Prince," Peljhan captures the imagination of a 12-year-old boy named Luka, who uses a wheelchair because of Muscular Dystrophy.
In the photos, Peljhan has pictured Luka flying with a balloon, climbing a stairway, skateboarding, shooting a basketball, diving, and breakdancing -- with clever use of perspective and props.
Peljhan told Mashable.com that Luka's disease "restricts his physical movement to only small gestures made with his hands. He cannot bathe, dress or feed himself, but he still manages to use his limited movements – and unlimited imagination – to sketch on small pieces of paper."
It was Luka's dream of life beyond the wheelchair that fueled Peljhan to take the photo series, inspired by the children's book "The Little Prince," by French writer Antoine de Saint-Exupéry. Peljhan met Luka at his school in Ljubljana, Slovenia, where Peljhan works as a psychologist.
Peljhan told TODAY Moms in an email how the project started:
"Some time ago, during one of our conversations, [Luka] expressed his wish to see himself on a photo, walking around and doing all sorts of mischief. At first sight an almost unrealizable wish…. However, it can be done! One only has to change the perspective."
Peljhan, a father of three, says his own background gives him empathy for kids like Luka. When he was 10, he lost his right arm and an eye in an accidental explosion. His disabilities have never limited him – he became a clinical psychologist, competes in triathlons, and became an avid photographer.
His 11-year-old twin sons have achondropasia, a genetic disorder that is a common cause of dwarfism.
"Because of my injury and other experiences…maybe I have more feeling for working with people with disabilities," Peljhan says.
Peljhan said his project would not have been so successful had it not been for Luka's enthusiasm, cooperation and ideas.
He said his young photographic subject is a master at changing people's perspective: "Luka knows how to do it. He challenges us to prove we are able to do it as well."
The series of photographs begins with Luka in his wheelchair, drawing. From his imagination, his adventures come to life: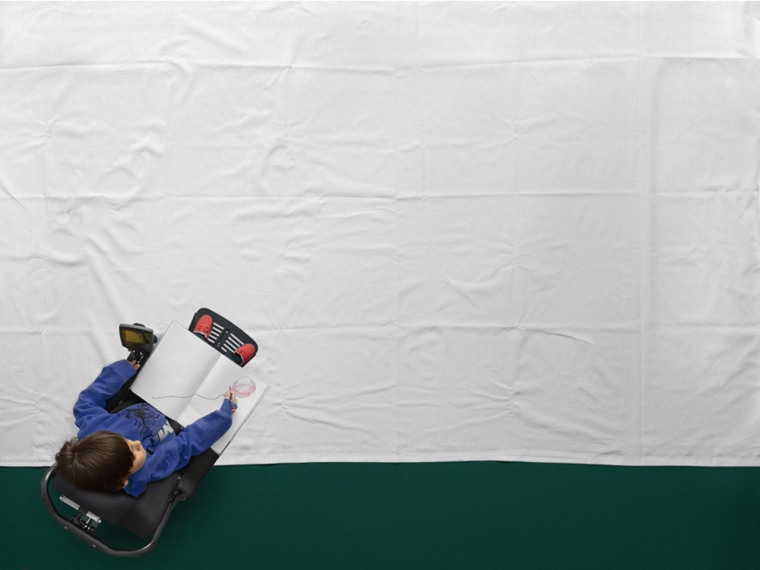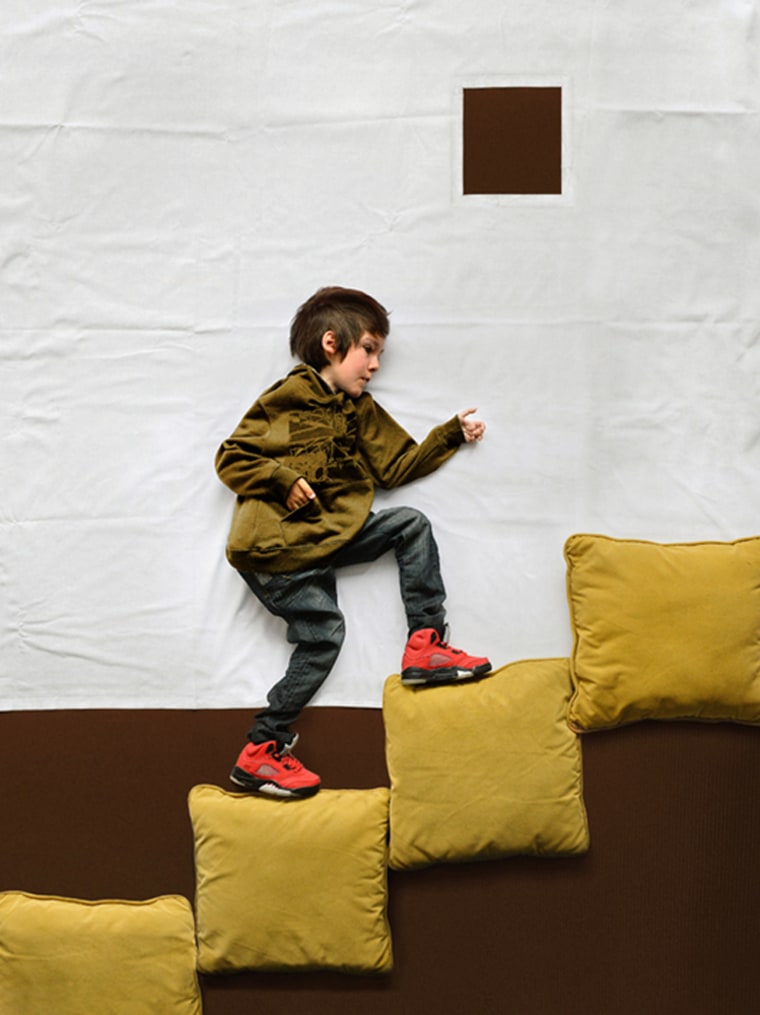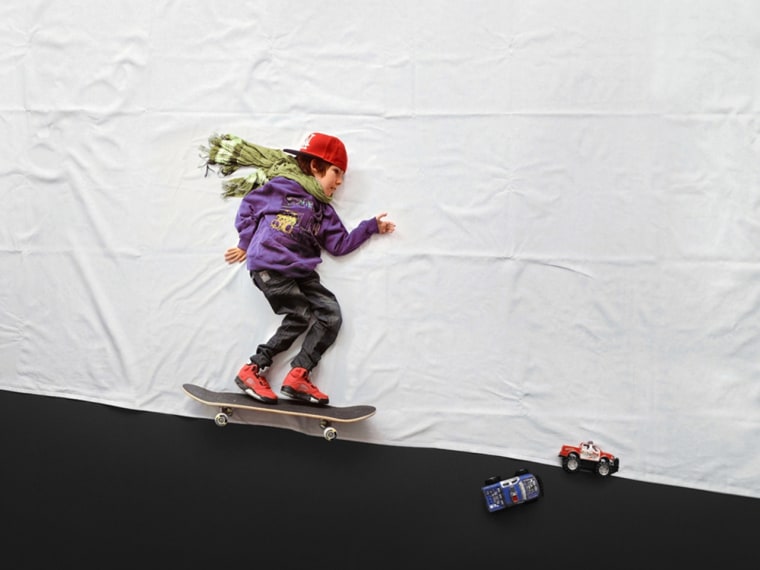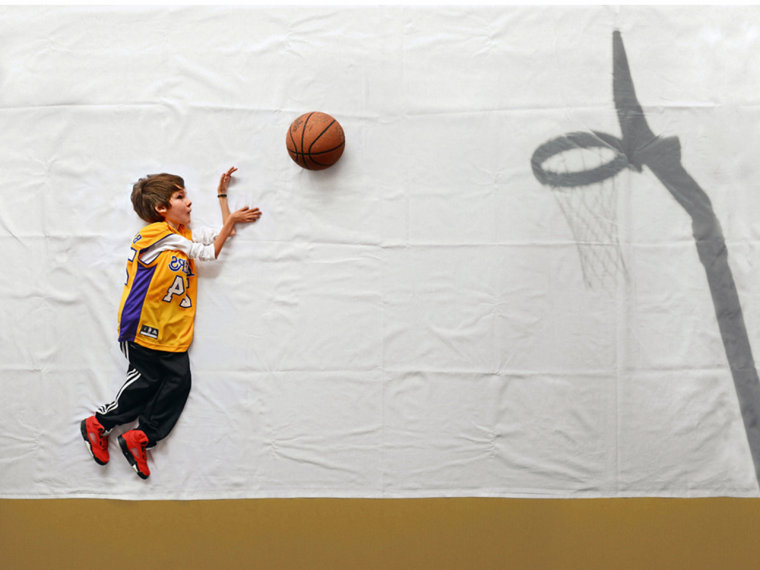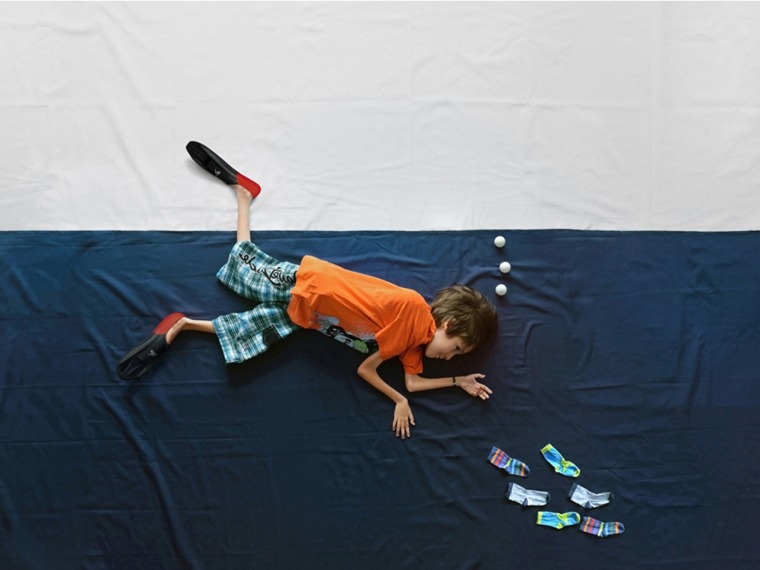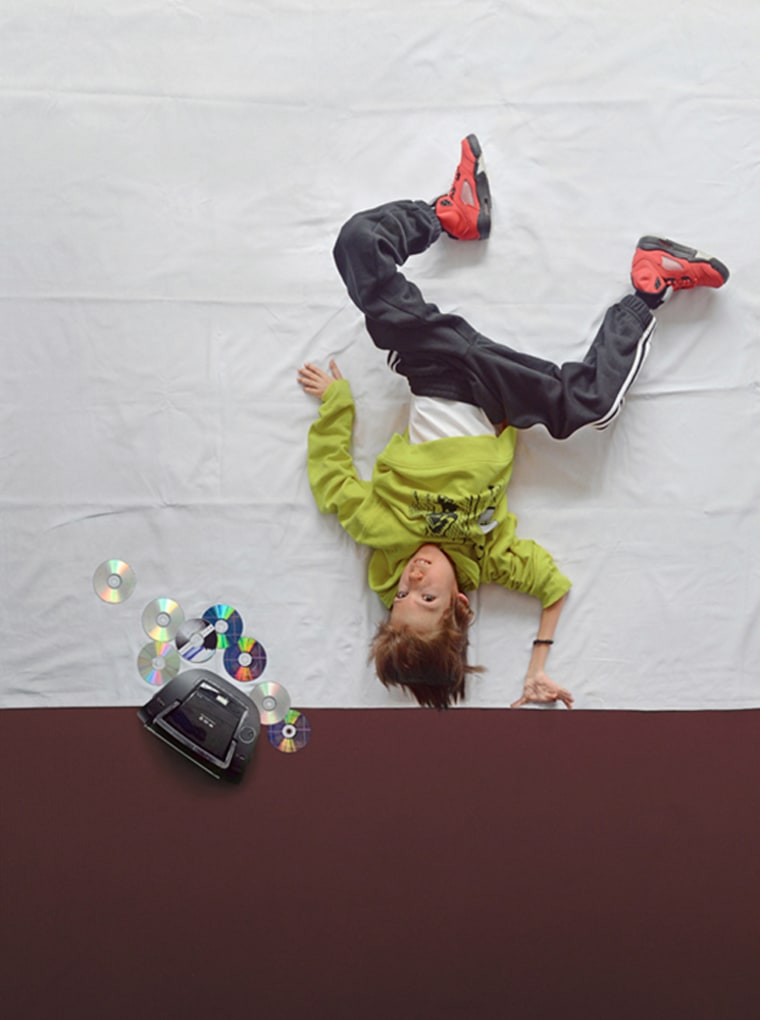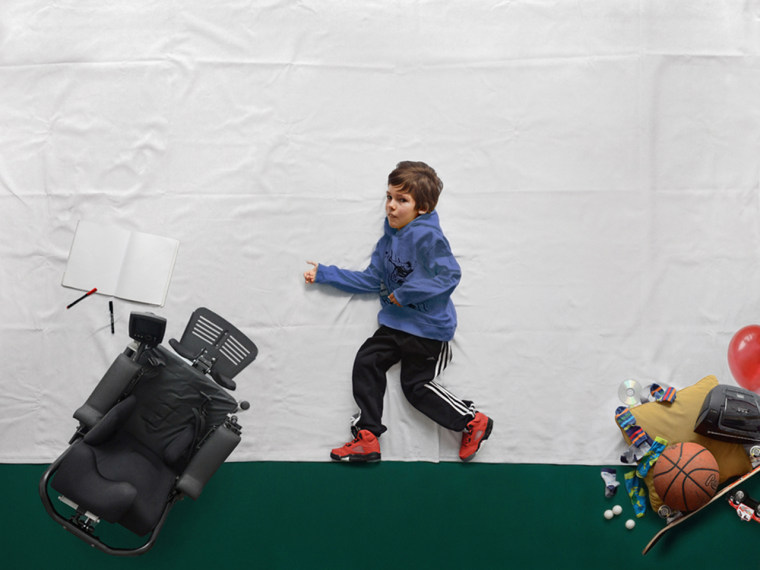 Talk about these beautiful photos on our Facebook page.