/ Source: TODAY Contributor
No matter what hardships they might be facing, all women should have a beautiful picture of themselves during pregnancy, one they can look back on with feelings of joy and pride.
That's the philosophy of maternity photographer Keri Vaca, who has brought her camera to the Homeless Prenatal Program in San Francisco once a month for the last seven and a half years to photograph women nearing the end of their pregnancies free of charge.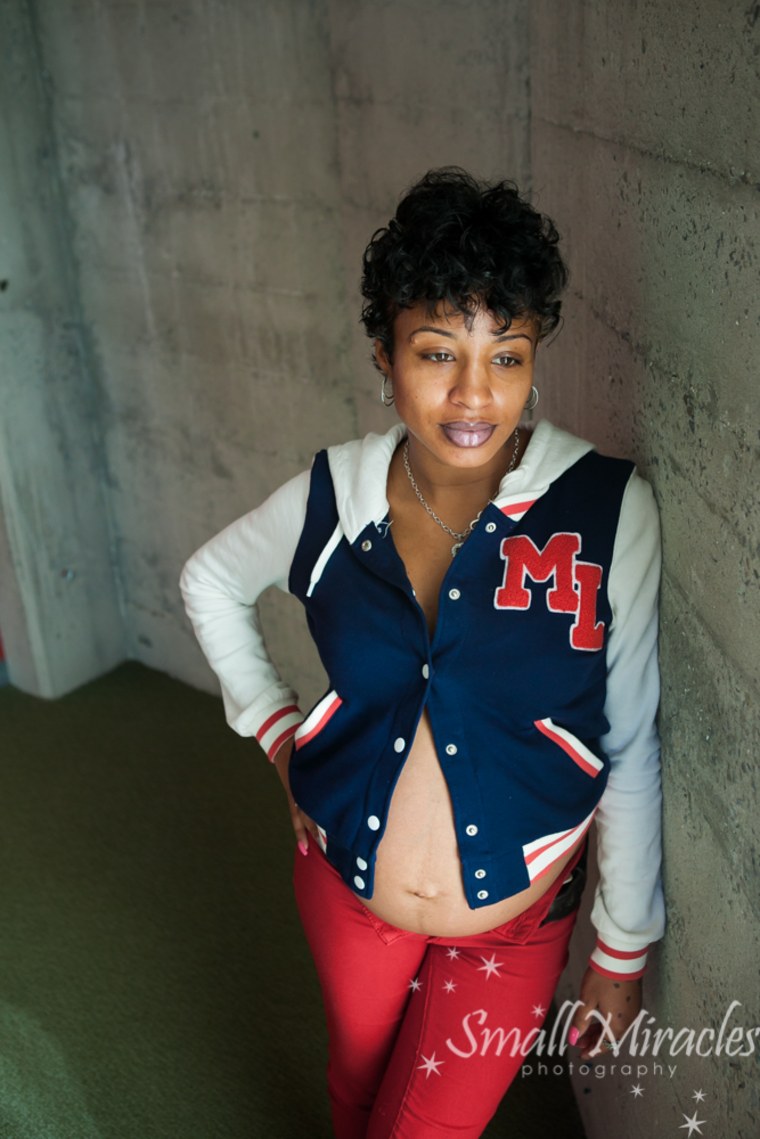 The nonprofit program assists women in poverty who are struggling with problems like homelessness, domestic violence and substance abuse. Vaca says that for some of her subjects, with so much worry on their minds, showing off their bellies for her camera is the first celebration of their pregnancies.
"They're not in easy situations," says Vaca, 45, of San Francisco. "I want them to feel beautiful amongst the other things in their life that might not be making them feel beautiful."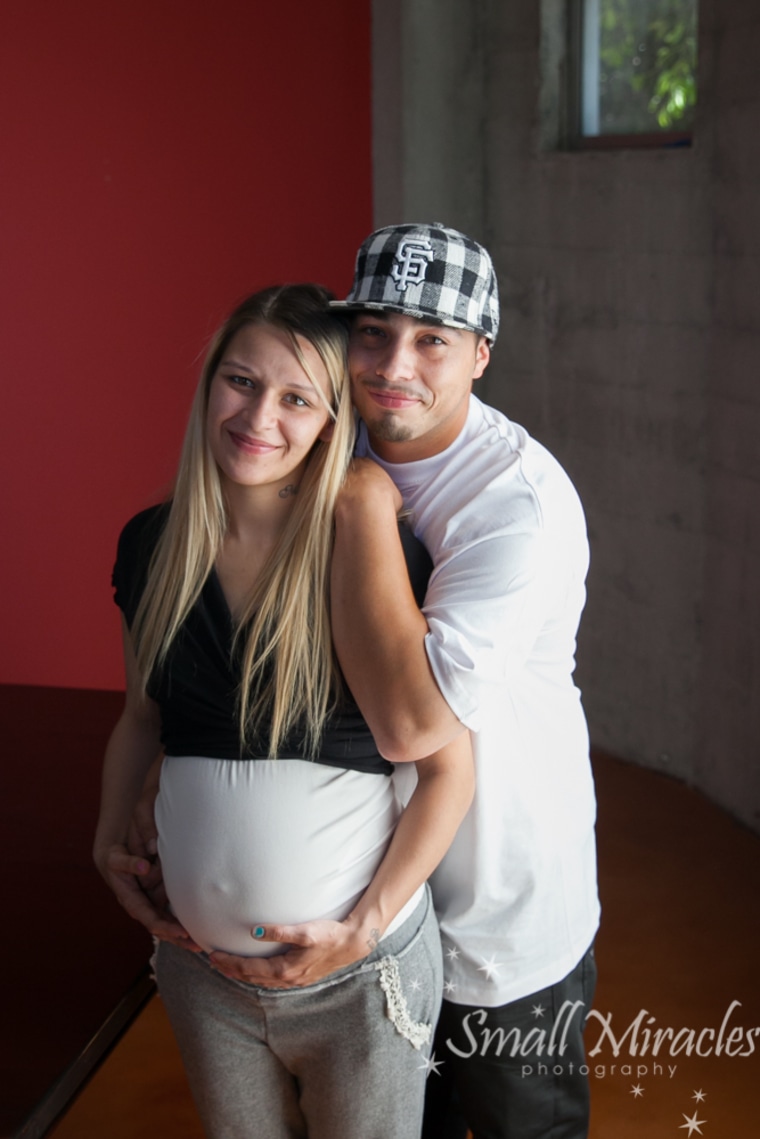 The expectant mothers eligible for Vaca's shoots have been attending prenatal classes at the program. Vaca sees her photos as a reward for "trying to make sure they could be the best mom they could be before their baby comes."
Through the shoots, Vaca wants to celebrate the pregnancies and the positive steps the women are taking. While many women have a negative body image during pregnancy, Vaca says it can be even harder "when things are crumbling around you."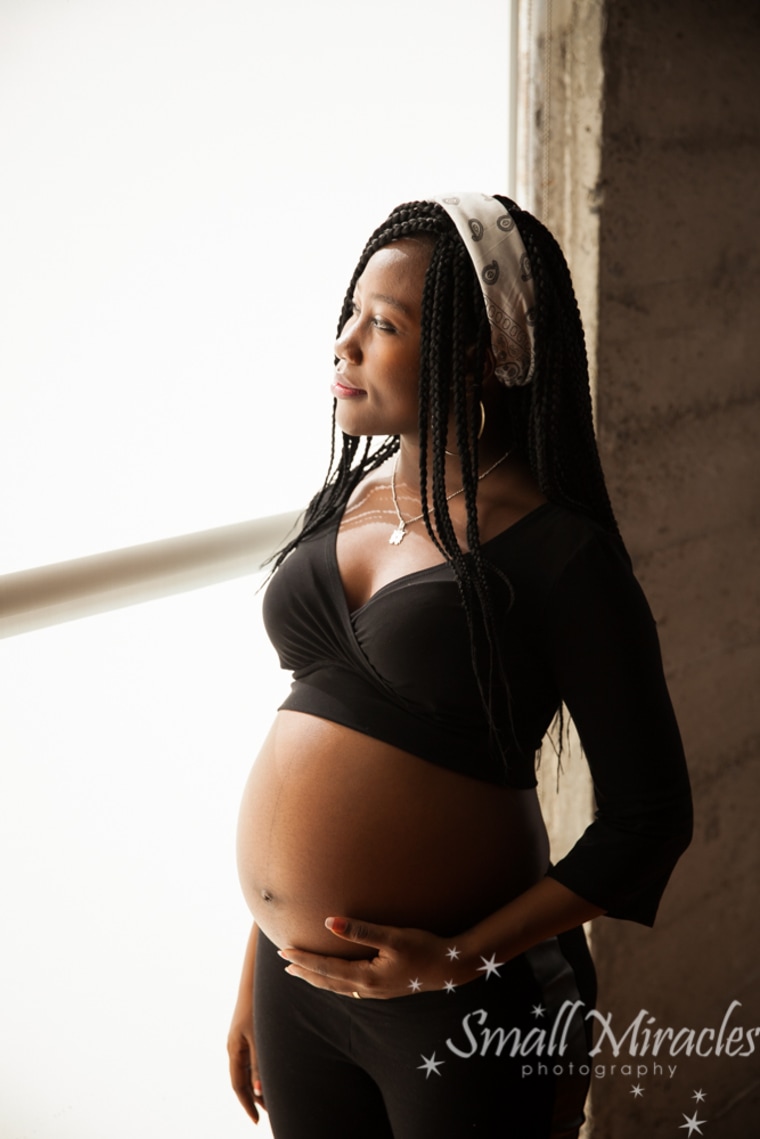 Just like her paying clients do, the women choose from Vaca's collection of pretty maternity clothing to find an outfit they feel great in.
"My goal first and foremost is to give them photos they're going to go, 'Wow, I looked pretty. I looked beautiful,'" says Vaca, who hopes the pictures also show the women they are strong, smart and empowered.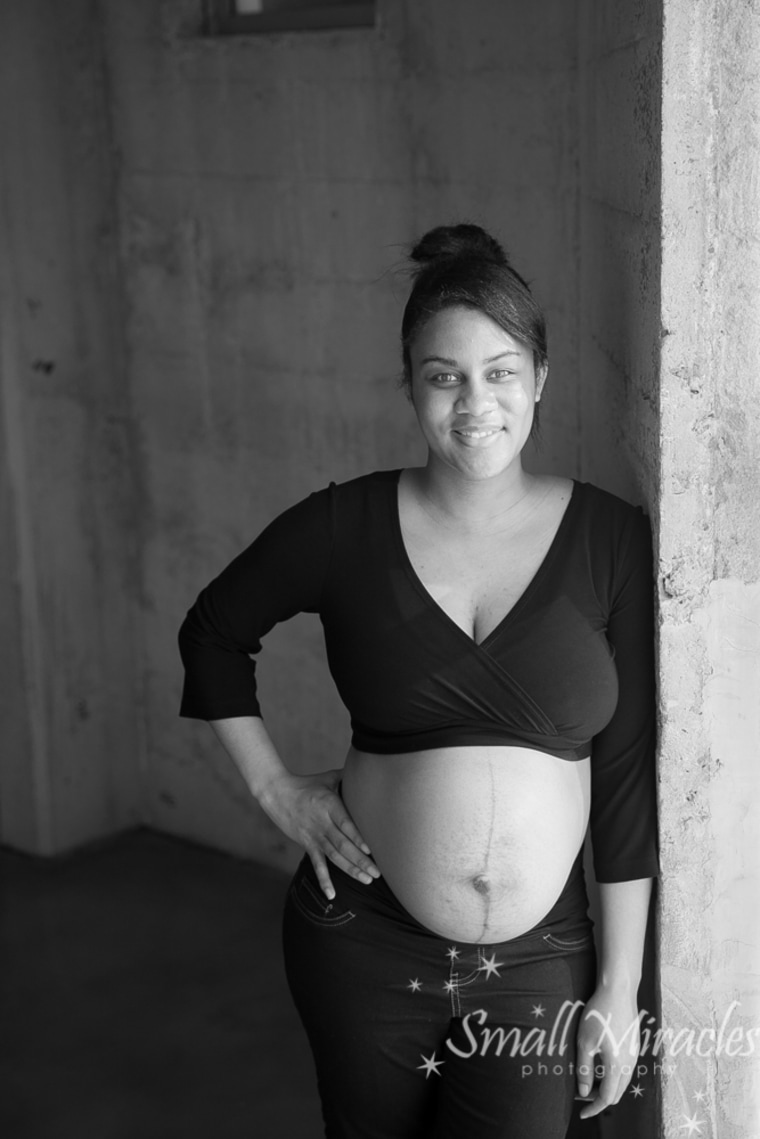 Vaca fills a pretty gift bag with five to seven prints and puts her favorite in a 4x6 frame. "I want the whole experience to feel like something really special from start to finish," Vaca says. "I want it to be a like a present."
It is a present Vaca does not get to see unwrapped and enjoyed. The women pick their bags up at the program, usually a month later and after they have given birth.
They are "almost awestruck" upon seeing the photos, says Nancy Frappier, who runs the program's wellness center. "When the women see these pictures, it's so incredible," Frappier says, adding that many feel surprised at how good they look.
The photos can be powerful for women who faced tough challenges during pregnancy, like being called fat or lazy by an abusive partner, feeling guilty or alone after losing children to foster care or having no contact with their own parents, Frappier says.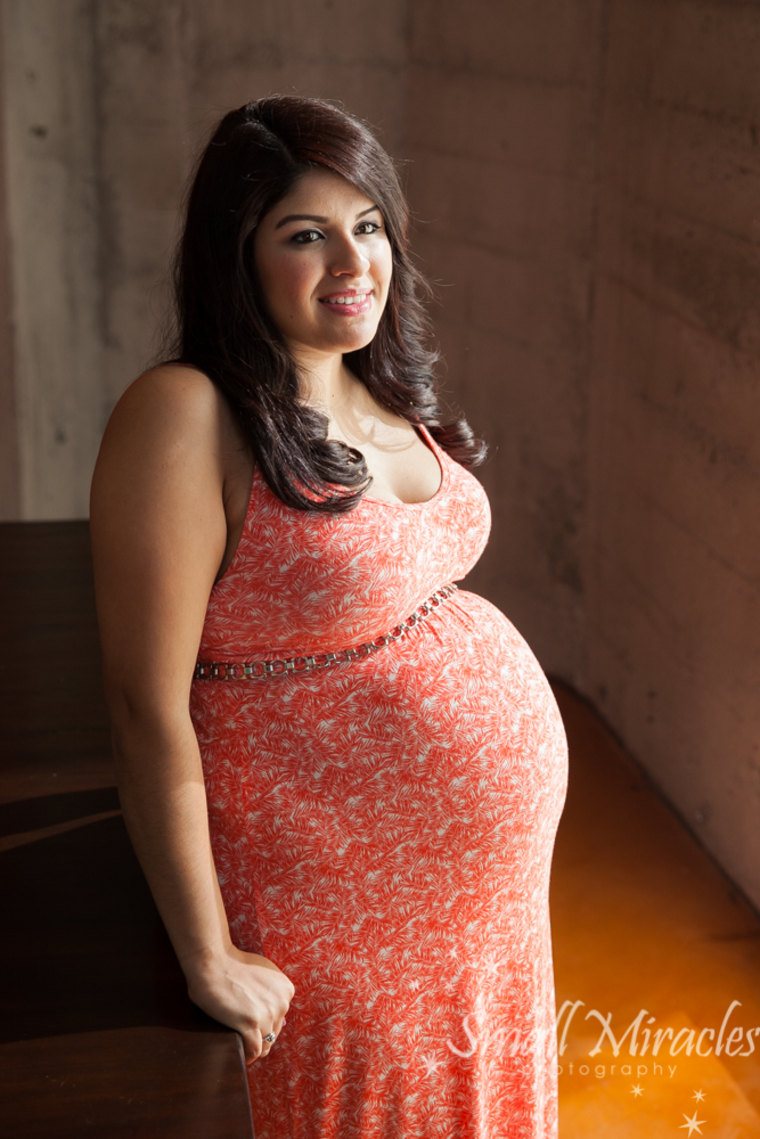 "For many of the women we work with, pregnancy can be a wonderful time but also a very difficult and challenging time," she says. "But getting the prenatal photos taken and seeing how they look in the pictures has been an incredibly positive experience for the women.
"They see how strong and beautiful they look as pregnant women, and it gives them a boost of self-confidence that they can be good parents," she adds.
Vaca feels a connection to the women through her own family. Her mother was a 17-year-old unmarried high school senior when she became pregnant with Vaca, and though she had support, "nobody was jumping for joy."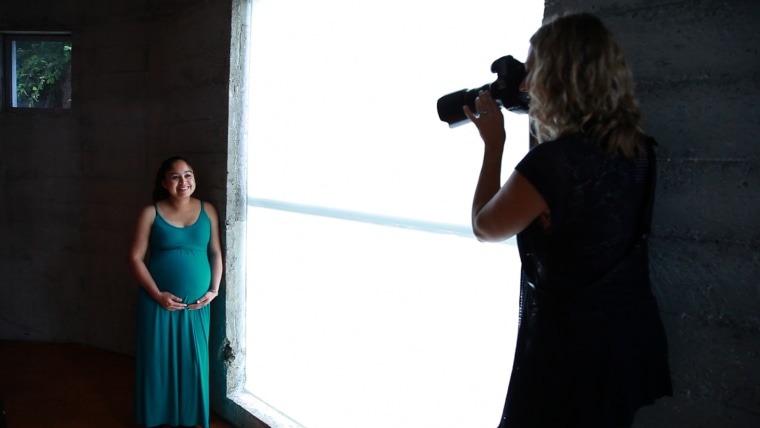 Her mother beat the odds and raised a well-adjust daughter, Vaca says, and these women face even greater odds and are also helping themselves. "They're working hard to make it change," she says. "They're taking it in their own hands. That's what my mom did."
And Vaca, who has two teenagers, knows what it's like to see a photograph of your pregnant self and think you look terrible. It happened after her baby shower, when she thought she looked great, but with bad lighting and an unflattering tent-style dress with huge polka dots, she felt sad after seeing the pictures.
Thinking she could do better, she used a self-timer to take her own pregnancy photos. "I felt very pretty and very round," says Vaca, whose children are 17 and 19. "My kids, to this day, love looking at those pictures."
It's the same hope she has for the women she photographs.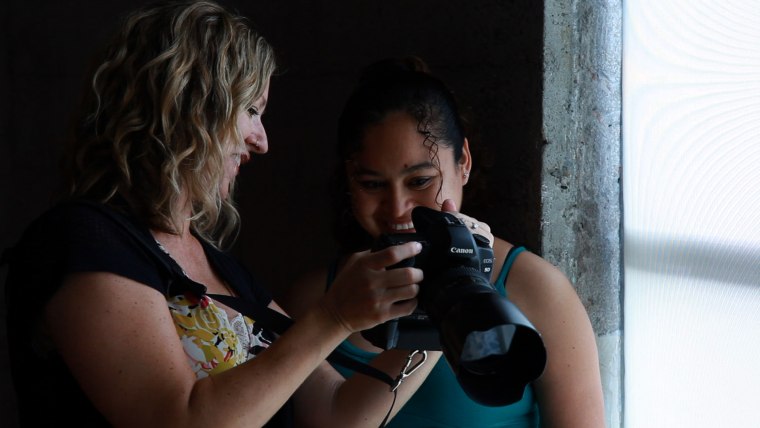 Vaca recalls a shoot with a shy girl, perhaps 16, who had been staying at a shelter and arrived dirty, her hair matted.
"It was heartbreaking to me, but I hoped when she saw these pictures it would give her something to look back on, and see that 'I did fight against the odds to bring this baby into the world,' and hopefully the baby will see it too," Vaca says.
When women come before her camera, Vaca doesn't ask questions, she doesn't judge. Her feeling is: "I don't care what negative things might be in your life, we're celebrating you right now."
Martha Ryan, the program's founder who first connected Vaca with the program, calls her work there "an incredible gift."
"These pictures are so beautiful, she's helping the women feel better about themselves," Ryan says. "She is making sure the women know they're beautiful and they're deserving."
Lisa A. Flam, a regular contributor to TODAY.com, is a news and lifestyles reporter in New York. Follow her on Twitter.