/ Source: TODAY Contributor
David and Sarah Olson knew the moment they met their adopted baby would be special. But when it was shot through the camera lens of their good friend Kristen Prosser — whose photos from the big day have since gone viral — the Olsons were blown away by the emotion and beauty captured.
"As soon as we laid eyes on her, we knew this was our daughter," David said. "If you have ever had a child or watched a birth, that moment of recognition is so very difficult to put into words. It is an unbridled love for this human. That is the love we felt for this little baby. That is the power of adoption.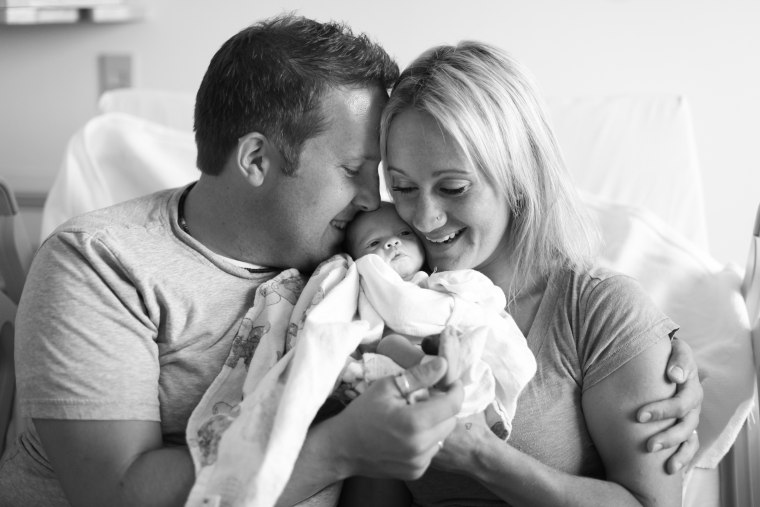 "The pictures really do express the raw emotion going on."
The Olsons, of Minneapolis, Minnesota, had been going through the process of adopting for a year, which was filled with many uncertainties. But when it was time to go meet their new daughter, they knew they wanted Prosser — a college friend of Sarah's — to travel with them.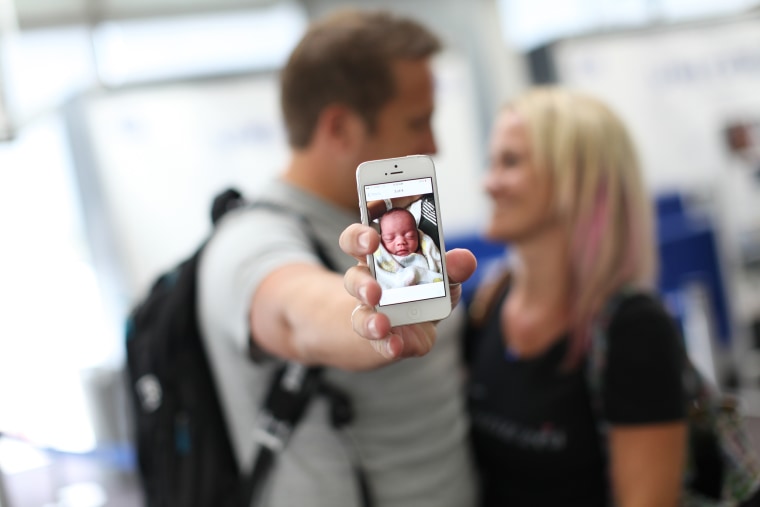 "The timing was perfect," Prosser told TODAY Parents. "After finding out about the baby, we immediately booked our tickets. We left at 3:30 in the morning to start the long journey [to Florida]. Eleven long hours later, she was in their arms!"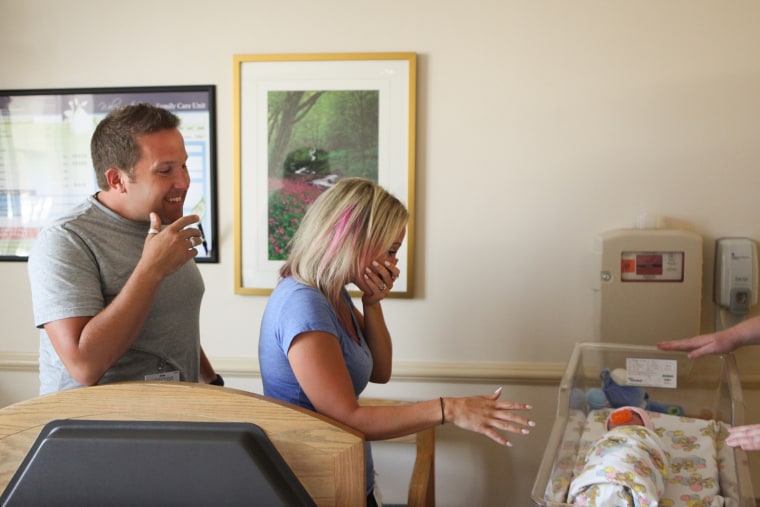 Prosser and her camera followed the Olsons on their journey, through airports and hospital waiting rooms, and into the hospital room where they met newborn daughter, Tilly, for the first time. Prosser posted the powerful images to the Facebook page for her photography business. She said she was surprised by how many people shared, liked and commented on her work within just a few hours of her posting.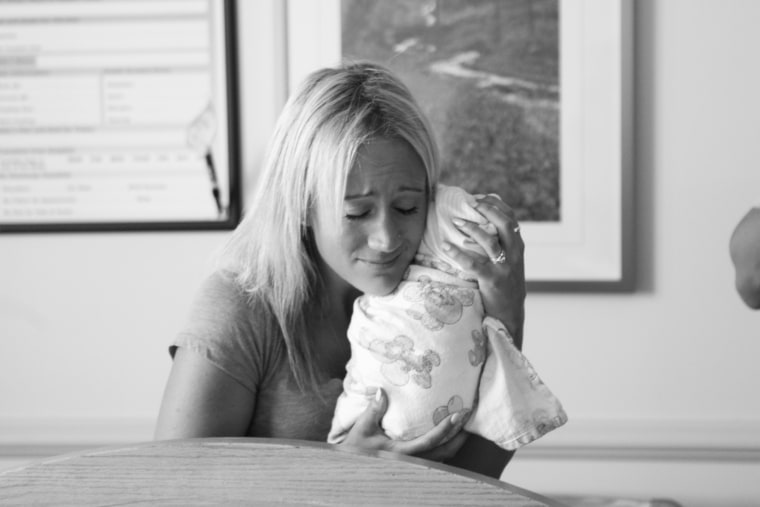 "Although it's overwhelming, it's such a beautiful thing to read the stories of how the readers can relate to the emotions in the photos," Prosser said. "I love the honesty in each comment. It is such a heavy topic for women, and I'm pleased that these photos can reach so many people's hearts."
The Olsons, who have two biological sons — Zakary, 6, and Levi, 3 — said the images perfectly capture the love they immediately felt for Tilly upon meeting her.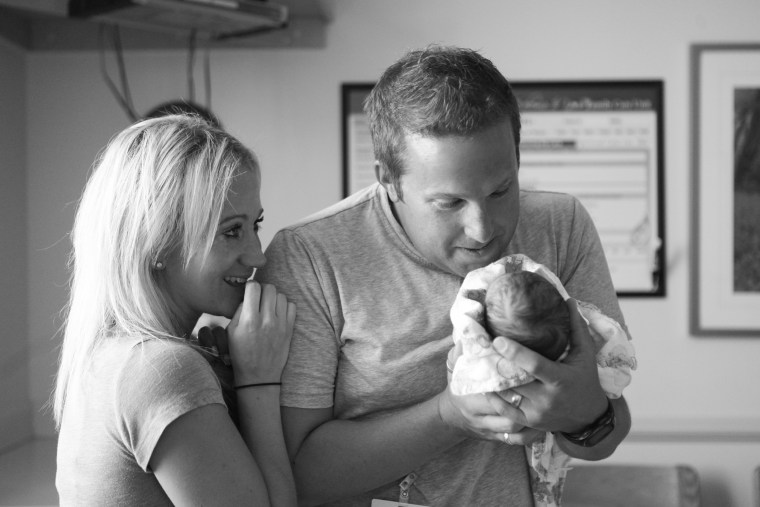 They have documented their adoption journey on their website. The couple said they made the decision to adopt after Levi was born with spina bifida and doctors advised against Sarah getting pregnant again.
"We both knew that our family wasn't complete yet. We've always wanted three. And, something in my heart wasn't done yet," Sarah said in a video posted to the site.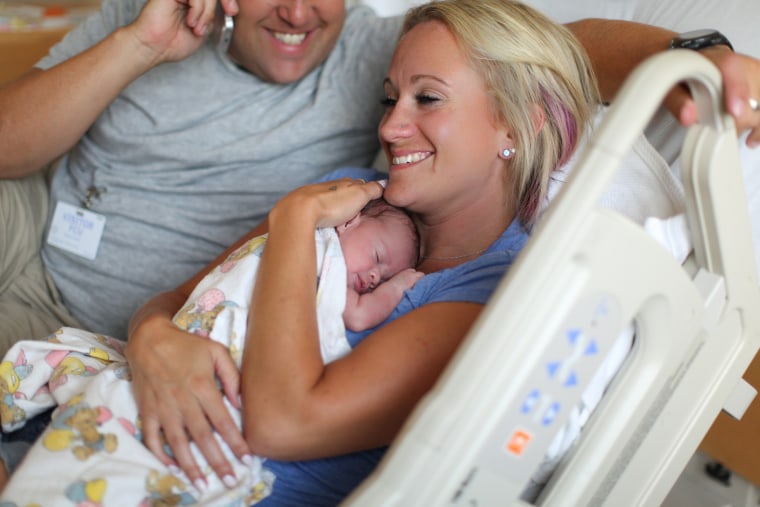 "When [Tilly] was brought in, immediately our hearts melted...love is both a noun and a verb, and in many ways, so is adoption," David said. "This connection was so strong — within a split second of holding her, we couldn't imagine life without her."