/ Source: TODAY Contributor
Several years ago, Heather Whitten watched helplessly as her son Fox suffered from an unknown illness. All night the almost 1-year-old vomited and had diarrhea; nothing seemed to make him better. In an attempt to soothe and clean him, her husband, Thomas, stripped down and sat in the shower with Fox for two hours.
As Whitten watched her husband comforting her son, she felt moved.
"I snapped a couple of pictures," Heather Whitten tells TODAY Parents. "It was just beautiful. It was not surprising or anything out of the ordinary; it's how he has always been with the kids."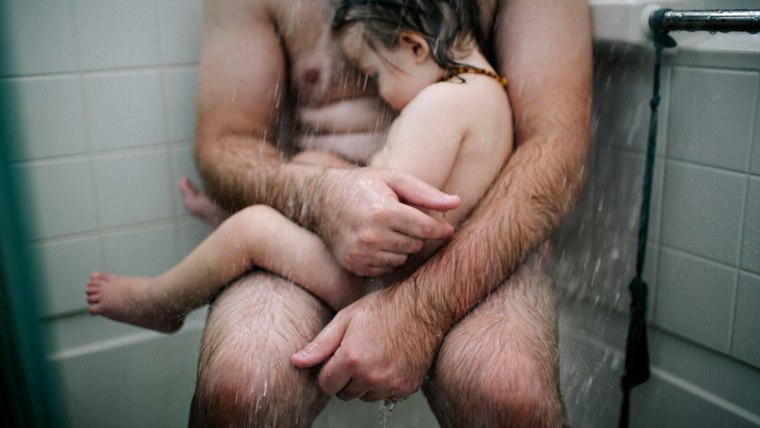 Whitten, a sometimes birth photographer in Tucson, Arizona captures people in their vulnerable moments and she strives to photograph her family that way, too.
"I document our family just how we are. I kind of see something and I just grab my camera," she says.
What she likes about the photo of Thomas and Fox is that it shows that "it is okay to get naked with your son and nurture him ... the important thing is really taking care of your kiddos."
RELATED: Dad dresses as Darth Vader to wake up son; see son's adorable reaction
After leaving the shower, Thomas put a diaper on Fox and brushed his hair. He realized his son's breath was labored and his heart rate raced. The Whittens then rushed Fox to the hospital where he was admitted. Doctors gave him antibiotics and fluids to treat his mystery illness. It wasn't until weeks later that the tests came back that Fox suffered from salmonella.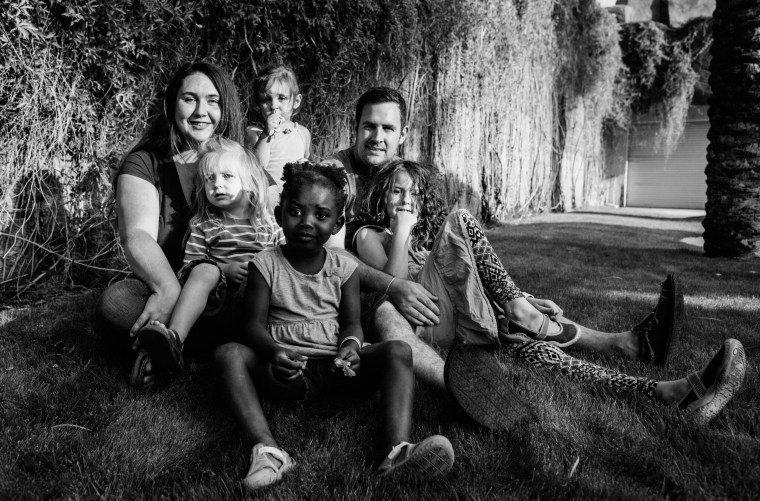 While this happened in November of 2014, Whitten recently posted the photo with its story to Facebook after doing an interview for a photography blog where she talked about that photo as being misunderstood. She showed it in a class and people initially thought it was sexual. The post has been shared more than 31,000 times and 128,000 people reacted to it. Facebook banned the photo twice, but it reinstated it. Even before the ban, Whitten worried people would misinterpret the photo.
"I wanted to take it down just because I thought it would get blown out of proportion," she says. "I thought the point was getting missed."
RELATED: Mom's Instagram artwork shows the love between fathers and daughters
But most of the response has been positive. The common comment? Thomas seems like a great father. Some criticize it and say she's exploiting her husband and son, but Whitten says Thomas supports it.
"He is proud to have an image of himself as a father and he jokes that his nipple is famous," she says.
While Thomas has a strong bond with all his children—Lillian, 7, Leena, 4, and Persephone, 2, Fox's twin—the experience seems to have bonded the two. In January 2015, Thomas, who works in communications in the Air Force, deployed to Djibouti and didn't return until September.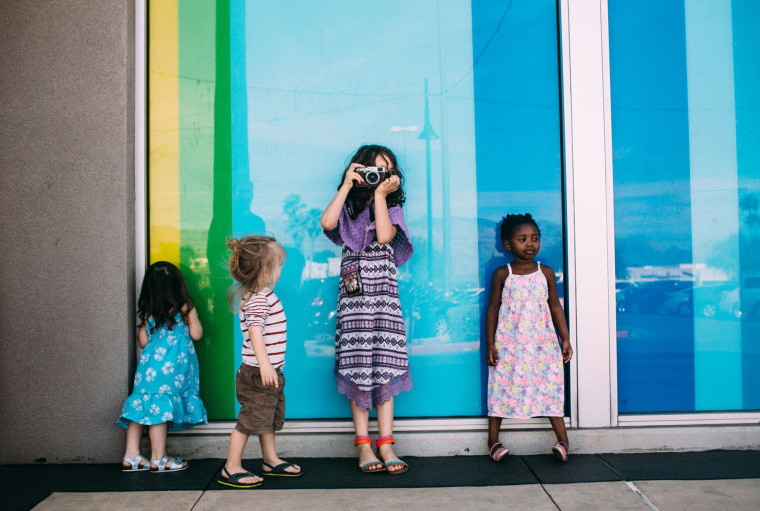 "We picked him up at the airport and went to the zoo and Fox was the very first one to hold his hand and cuddle with him," Heather Whitten says. "[Thomas] has a really strong bond with all of his kiddos."
Whitten says the photo sends a strong message of love to her son.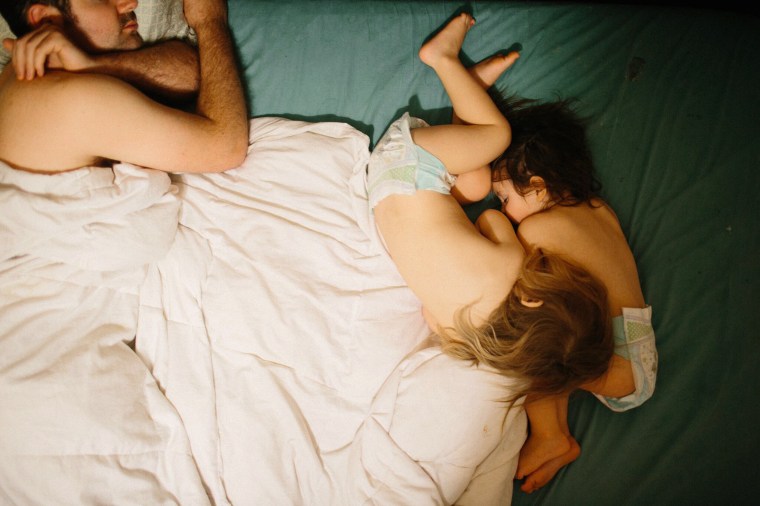 "I think it would be really powerful to show my son [the picture of] him vulnerable and wrapped up in his father's arms," she says. The photo shows "this is the kind of man that your father is and I hope that [Fox] will see that and never be ashamed or embarrassed by it."