Phil Mickelson is setting a high bar for dads this Father's Day.
The golf pro announced to the New York Times on Saturday that he will most likely be skipping the U.S. Open this month in favor of his daughter Amanda's high school graduation.
"Barring something unforeseen, I won't be there," he told the Times from the PGA Tour's Memorial Tournament in Ohio, where he confirmed his decision at a press conference.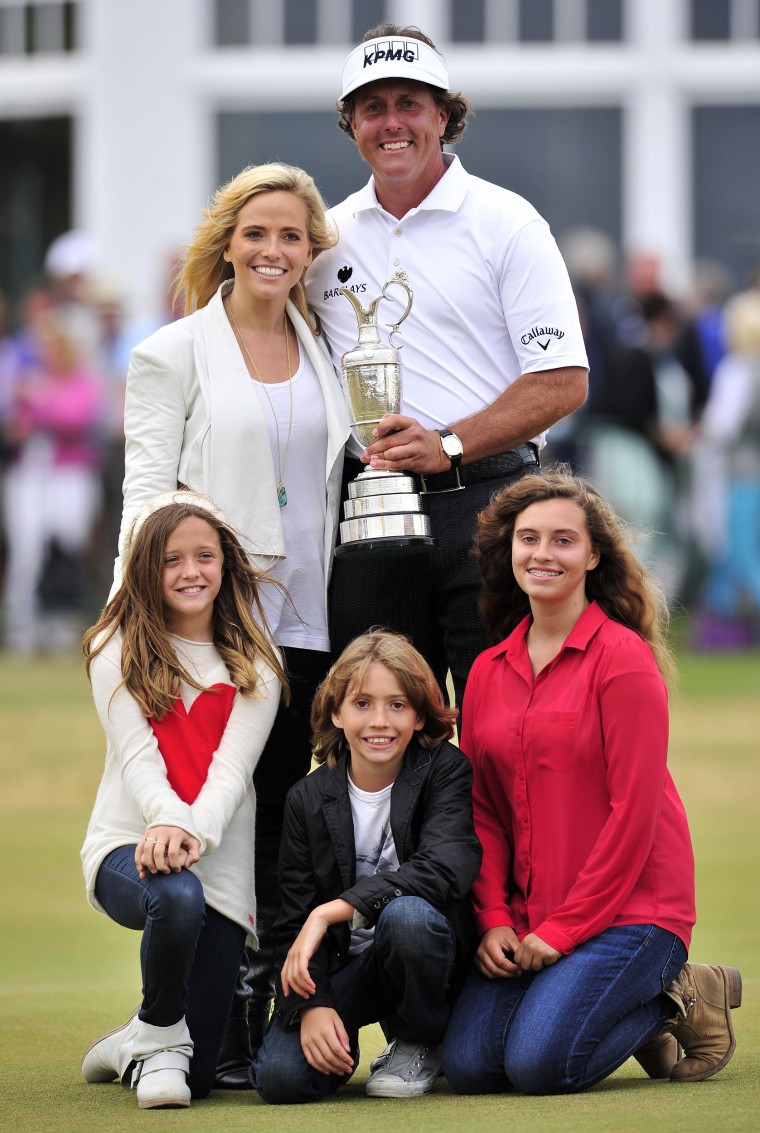 "As I look back on life, this is a moment I'll always cherish and be glad I was present," Mickelson, 46, added.
The proud dad will get the chance to watch his daughter not only receive her diploma, but also deliver the commencement address.
"She'll be the one speaking about all the kids in her class, many of whom we've known since preschool," Mickelson's wife, Amy, told the Times. "We're very close to a lot of the families, so it's going to be really special."
The U.S. Open will take place at Erin Hills in Wisconsin beginning June 15, the day Amanda's commencement will held in Carlsbad, California. (Her dad has yet to officially withdraw from the major, just in case a weather delay or change in the commencement ceremony allows him to be at both.)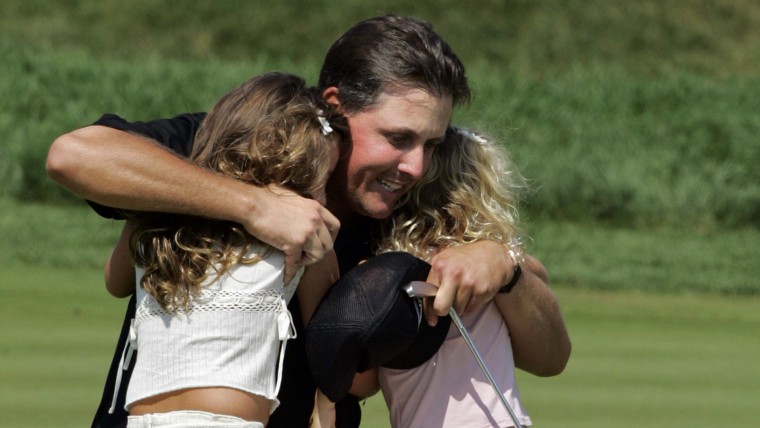 Both Amy and Amanda have told Mickelson that it would be fine for him to miss the ceremony, since a victory at the U.S. Open would make him the sixth man to win a career Grand Slam, putting him among the ranks of golfing legends like Tiger Woods and Jack Nicklaus.
"Phil desperately, desperately wants to win the U.S. Open," Amy said. "I would have totally understood had he needed to play the U.S. Open. We could have done a video or this or that."
But Mickelson's commitment to his family runs deep. Back in 1999, the U.S. Open in Pinehurst, North Carolina, happened to coincide with the due date of their first child: Amanda. Mickelson kept a beeper in his caddie's pocket and vowed to leave the tournament and fly to Arizona at a moment's notice should Amy go into labor.
Mickelson ended up losing out to the late Payne Stewart, who memorably celebrated his win by holding Mickelson's face and telling him, "Good luck with the baby. There's nothing greater than being a father." (Amanda was born the next day.)
Amanda will attend Brown University this fall to study Egyptology, and Mickelson said he is savoring his time with family before then.
"It feels like time's gone by so fast," he said, adding, "I'm going to really miss ... her laugh and miss the time with her."
RELATED