Singer-songwriter, producer, philanthropist and former "Voice" coach Pharrell Williams is a busy man days — and not just because of his many jobs.
Six months ago, Williams and wife Helen Lasichanh welcomed triplets, and now they're both working on an "assembly line" of babies back home.
The "Happy" singer visited TODAY Tuesday and revealed what it likes keeping up with three bundles of joy at once.
"I have a tribe," he said of his big brood. "It's an assembly line ... they harmonize (when they cry). It's 'Waah! Waah! Waah!' all at the same time."
His life has also morphed into one big "chain reaction," he said.
As soon as one member of the trio needs something, they all do.
"Like one cries, the next one cries, the next one cries. They're hungry, they're hungry, they're hungry," he said.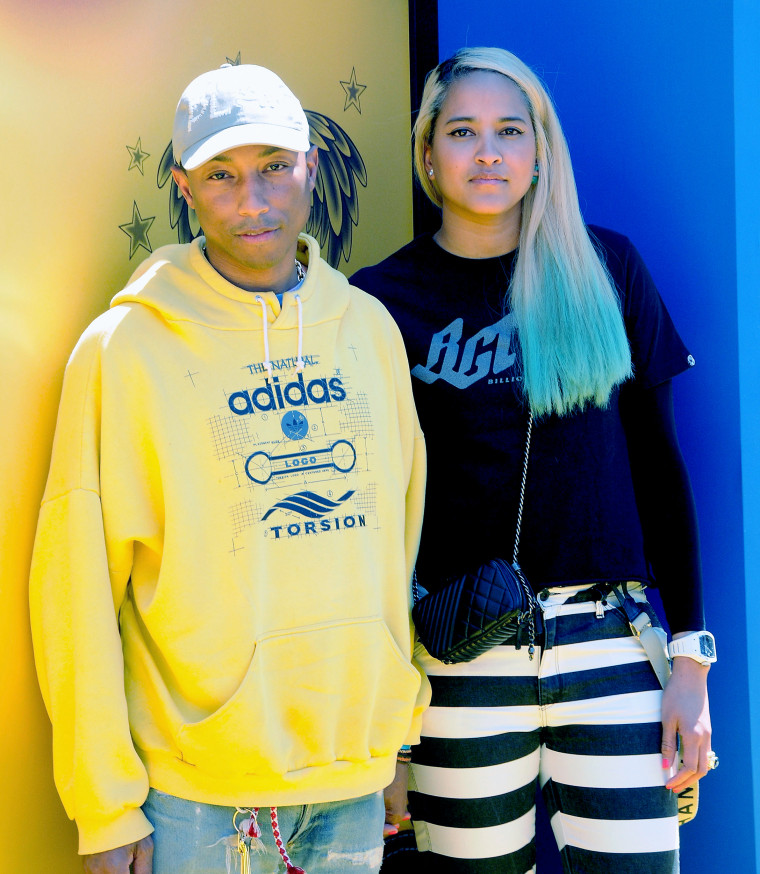 That means diaper time is never easy — but it's also never a job he has to worry about.
That's right, despite miming the perfect triplet-diaper-change on "The Tonight Show" Monday night, on TODAY, he admitted that it's one chore that's not included in his dad duties.
"My wife is SEAL Team Six," he boasted about Lasichanh's special-ops level mom skills. "There's nothing she can't do. I mean, she carried those three bodies, and she's just on it all the time. And we do have some amazing people to help us."
They're discreet people, too, as both the sex and names of the triplets still remain top secret.
Williams and Lasichanh also have an 8-year-old son, Rocket, who dad says is already "an amazing big brother."
It doesn't seem like things will slow down for the busy family or for Williams bustling career any time soon.
In fact, he can't even find time to return to his red chair on "The Voice."
"Honestly, I have to work," he explained. "('The Voice') was so much fun and, while I was doing it, it was like helping other people was like a drug to me. I just couldn't get enough of helping them. But I've got work to do, music to make."
You can hear his latest music in theaters Friday, when "Despicable Me 3" opens nationwide.