A breakout star who is headed to the Super Bowl stood behind a podium as an adoring public watched after Denver's thrilling win on Sunday.
Oh, and Peyton Manning was there, too.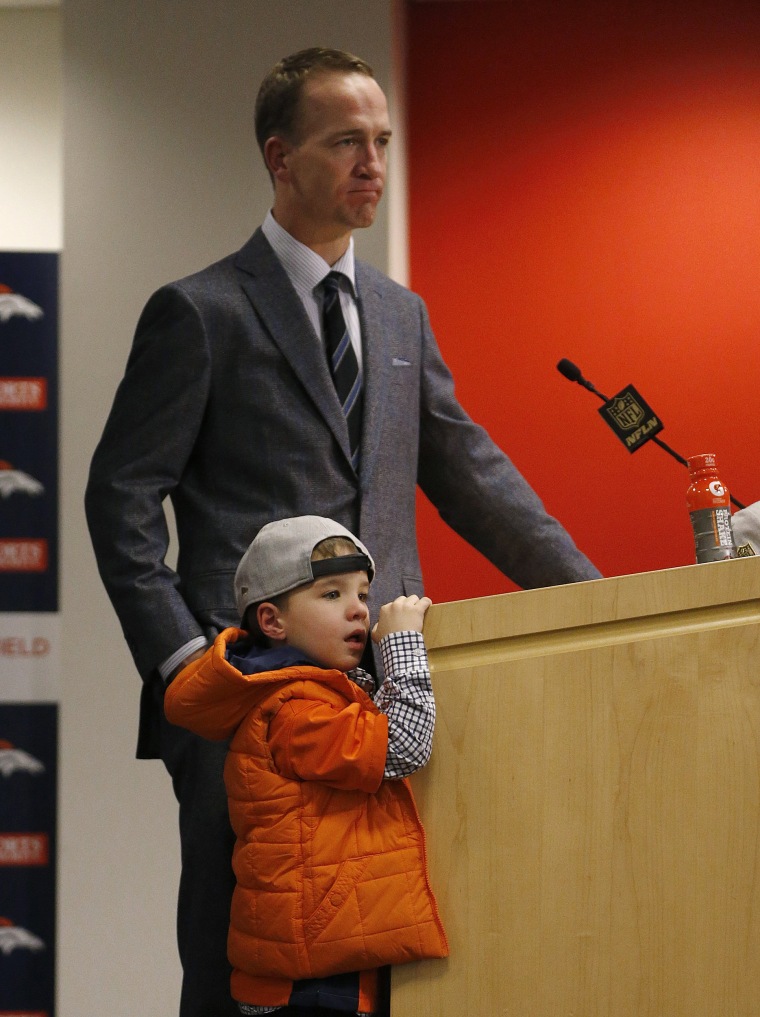 After helping the Broncos punch their ticket to the Super Bowl with a 20-18 win over the New England Patriots Sunday, Manning won the hearts and minds of fans and media alike by bringing his cute 4-year-old son, Marshall, to the postgame press conference.
RELATED: Peyton Manning's 4-year-old son stretches with dad before Broncos game
Outfitted in an orange jacket and a backwards AFC champion hat, little Marshall proved to be a bit camera-shy, clinging to his dad and hiding behind the podium for most of the appearance.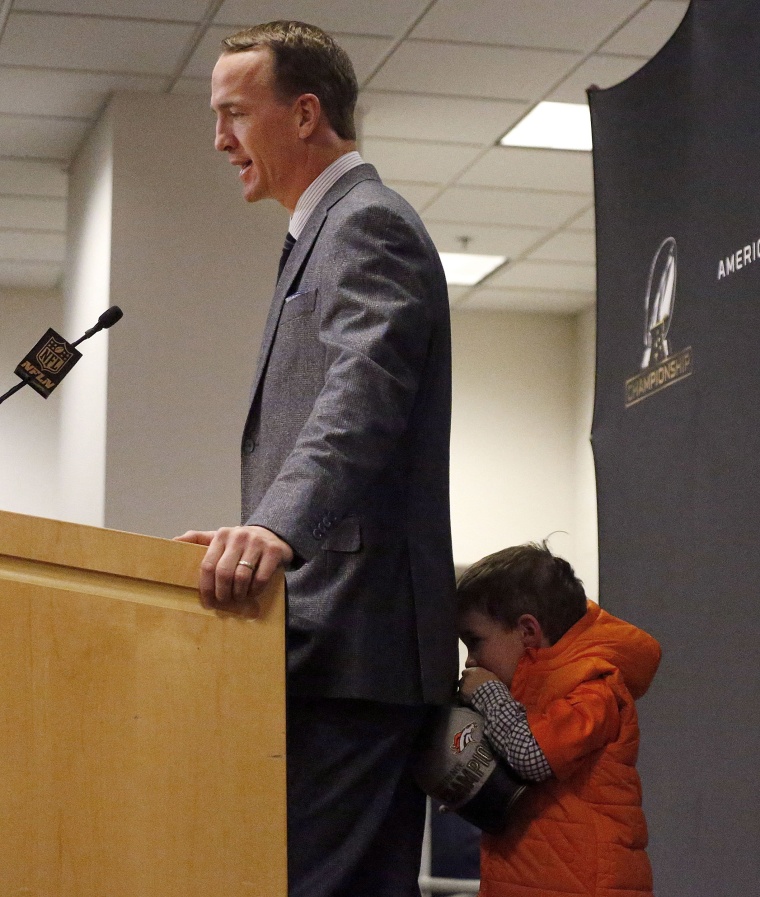 The Broncos' win, which brings their second Super Bowl trip in three years, was a family affair for the Mannings.
RELATED: Stephen Curry's 2-year-old daughter nabs NBA press conference spotlight
After the game, Peyton held Marshall's twin sister, Mosley, during the presentation of the Lamar Hunt Trophy for winning the AFC title.
If Marshall needs any pointers on how to come out of his shell on the big stage, he could always reach out to Riley Curry.
The daughter of reigning NBA MVP Stephen Curry set the cuteness bar high at last year's NBA Finals when she stole the show at multiple press conferences.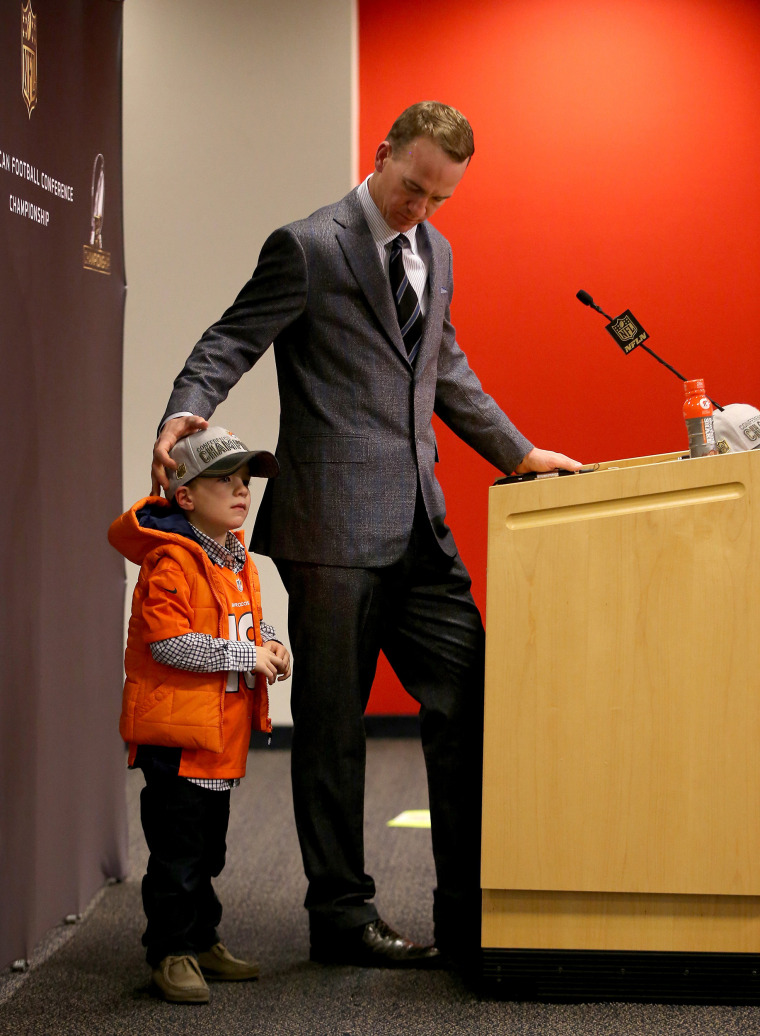 Sunday was Marshall's first time in front of the media, but not his first time in the spotlight.
He helped Peyton get warmed up on the field for a regular-season game in September.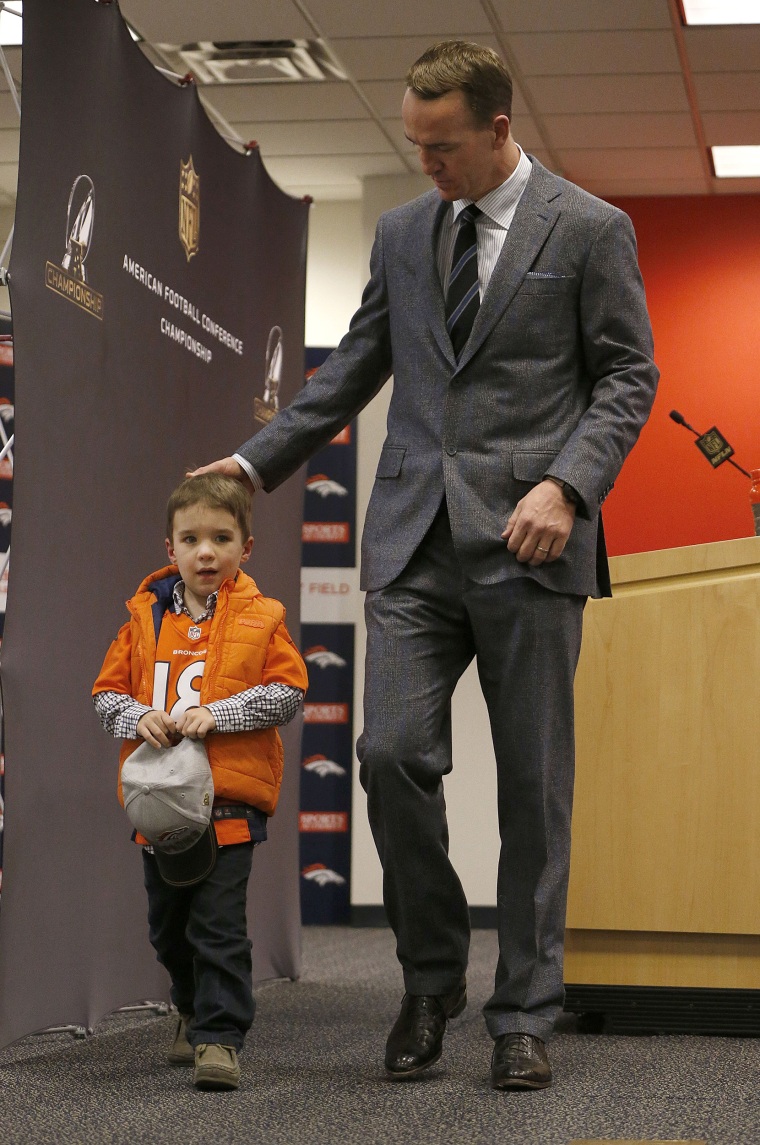 Given the success of the Manning family — from Marshall's grandpa, Archie, to uncle Eli on the New York Giants — Marshall probably should get used to press conferences now in case he's conducting them himself one day.
Follow TODAY.com writer Scott Stump on Twitter