/ Source: TODAY Contributor
As NBC News national correspondent, Peter Alexander has traveled to plenty of exotic places and mingled with the famous and powerful. But when it comes to watching their dad's reports on TV, daughters Ava, 2, and Emma, 1, have other priorities.
"(Kids' channel) Sprout is way more entertaining," Alexander told Washington Family Magazine. Alexander, his daughters, and wife Alison Starling, herself an anchor at Washington's WJLA-TV, appear on the cover of the new issue of the magazine.
Alexander tells the magazine that though he's traveled everywhere from Afghanistan to the Galapagos Islands for his job, when he's home with his family, he makes that time count.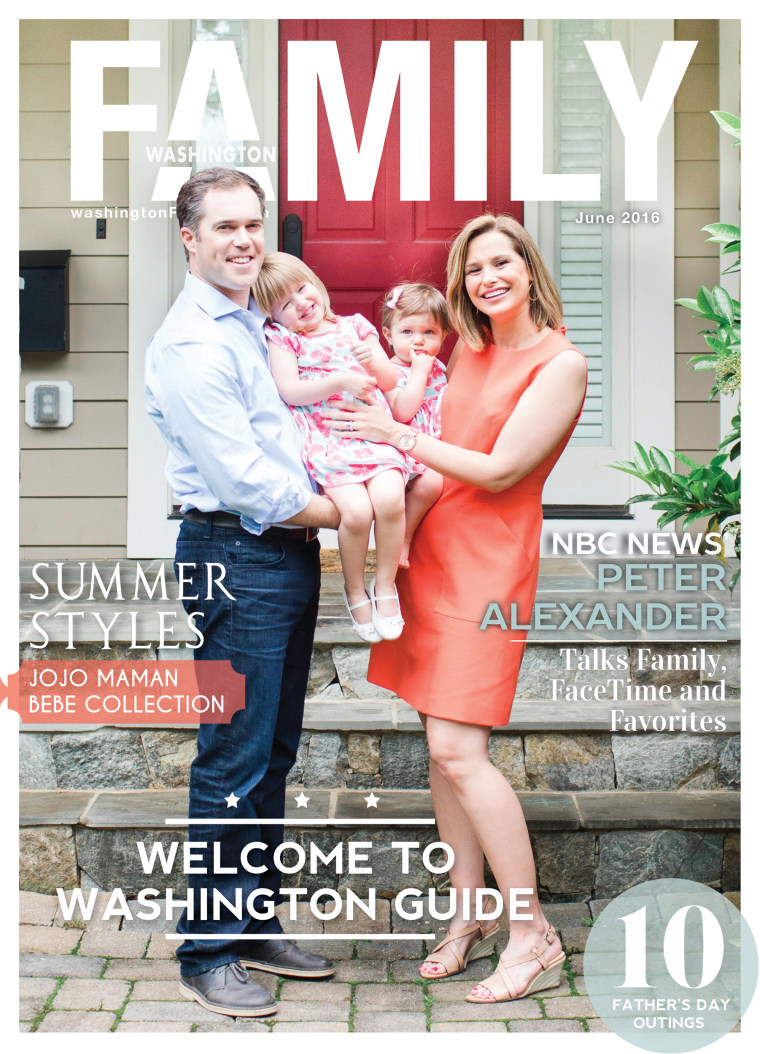 "Put your phone down," he advises other working parents. "Easier said than done, but being truly present for 20 minutes is better than being distracted for an hour."
But 2016 has challenged that plan. "This year's been tough, especially with a relentless campaign to cover, often taking me away from home," he said. "Alison is a rock star. She's really carrying the load for our family. We also have a terrific nanny, and we're fortunate to have great parents routinely shuttling in to help."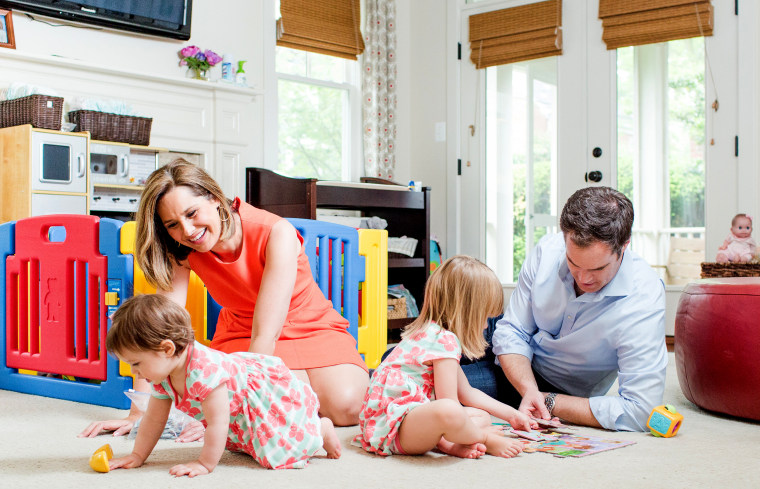 And fatherhood has definitely influenced his work. "I've probably covered my last warzone for the foreseeable future," he said. "As for perspective, juggling work and fatherhood has given me a much greater appreciation for all working parents. Similarly, my ability to empathize has grown dramatically since I became a dad. I feel the stories I'm telling much more deeply, especially about the sacrifices families make for their children."
And one of those sacrifices is to make sure his own priorities are clear. "Family first," Alexander told the magazine. "The rest is details."