Clea Newman can't remember a time when her father, Paul Newman, wasn't making a difference in the world in some way.
He started SeriousFun Children's Network, formerly known as The Association of Hole in the Wall Camps, right around the time she graduated from college in 1988. Now at 51 years old, she has helped bring "serious fun" to more than 732,000 kids with serious illnesses and their families.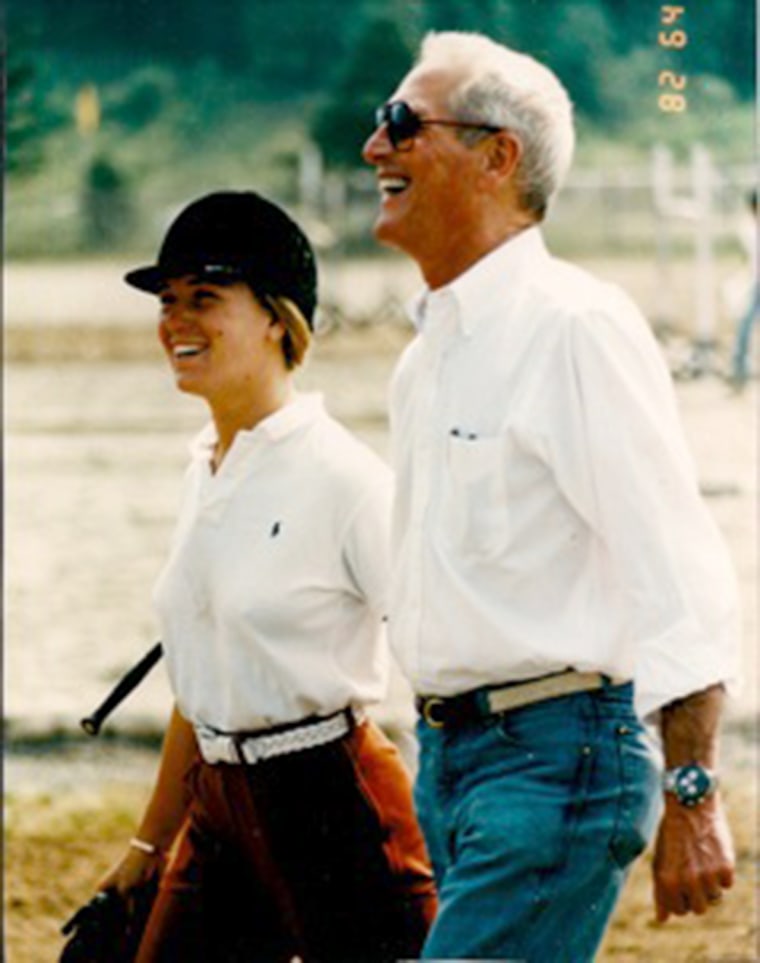 After her famous father passed away in 2008 from lung cancer, Clea Newman became the face of SeriousFun. She also sits on the board of Newman's Own Foundation, which is supported by her dad's food company that gives 100 percent of its profits after taxes to charity.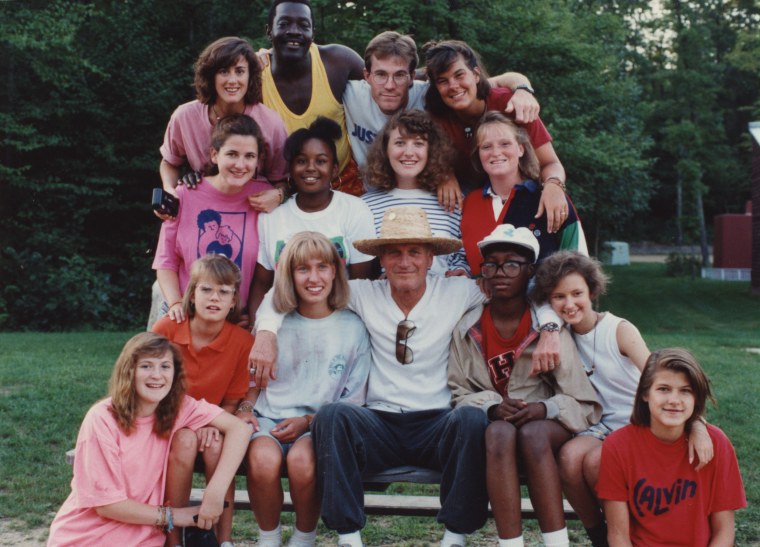 Paul Newman — who starred in Hollywood classics like "The Hustler," "Cool Hand Luke" and "Butch Cassidy and the Sundance Kid" — was looking to create something special with all those charity dollars from Newman's Own. In fact, his decision to launch SeriousFun stemmed from personal experience: At the time, Newman had a good friend who was battling an illness that eventually led to his death. While visiting him in the hospital, the actor met a lot of children there and felt a strong urge to help.
"This put a fire in his belly to make sure that kids suffering from serious illness are able to kick back at our camps and raise a little hell and get back to being a kid," Clea Newman told TODAY.
RELATED: Raising Men Lawn Care Service changes the landscape of charity
He opened The Hole in the Wall Camp in Ashford, Connecticut, near their home in Westport, and Clea Newman started working there as a development associate. After two years of helping to expand the organization, her father had her go up to camp as a counselor.
"You need to go be with the kids to really tell the story," he told her.
Clea Newman absolutely fell in love with the campers and the program as a whole and credits those 10 days as being the best of her life.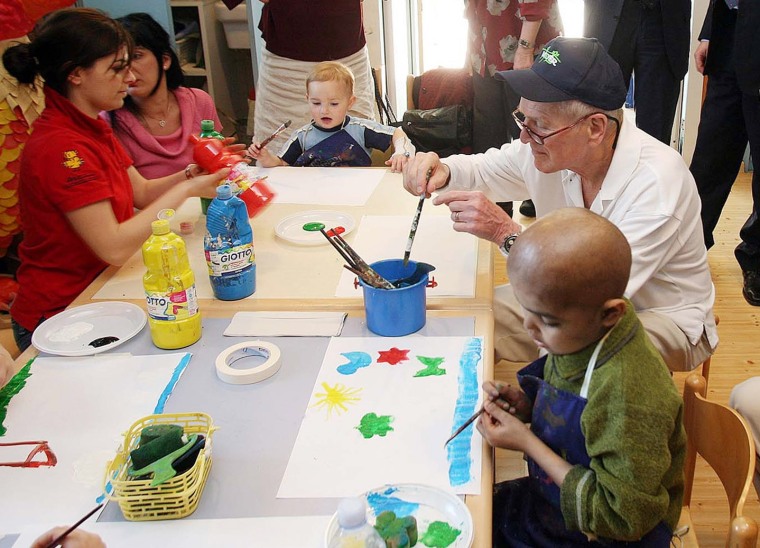 "I got bit by the bug," she said. "It's kind of impossible not to when you go spend time with the kids."
RELATED: Couple donates half their income every year to treat world health
She recalls her father sharing a particularly close bond with one camper with HIV. She was a young girl from California whom he'd visit whenever he was there filming. When she wasn't able to fly to camp any longer at the age of 13, he fulfilled her dying wish and rented a camper that drove her across country, basically functioning as a hospital on wheels.
There are now 30 camps and programs all over the world, and Newman is grateful that both her father and mother, the actress Joanne Woodward, instilled her with values and empathy.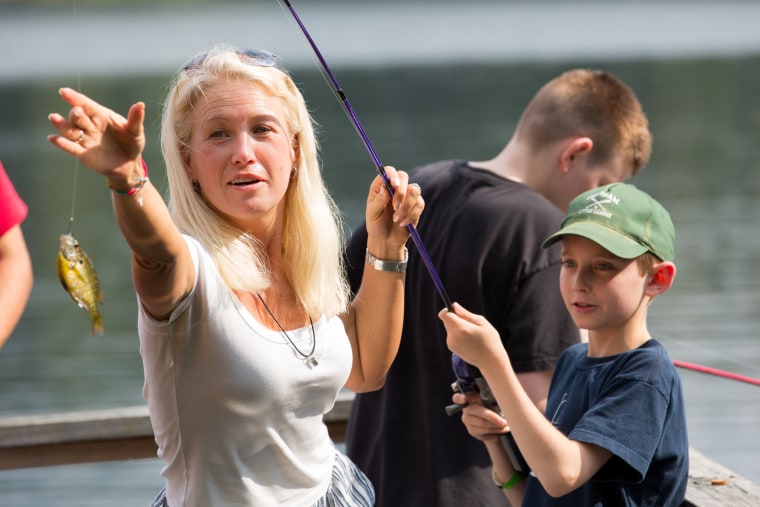 "They both made sure we knew the importance of making a difference in the world," Newman said. "They also felt strongly about being together as a family. When they weren't filming, they helped me with my homework and made sure I did my chores."
RELATED: High school students create epic lip dub video to raise $15K for charity
She also appreciates their effort to keep her and her sisters out of the limelight as much as possible.
"My dad loved the craft of acting and was pleased that he could use his fame to give back to others and make a difference, but it's when it encroached his private life that it became an issue," Newman said.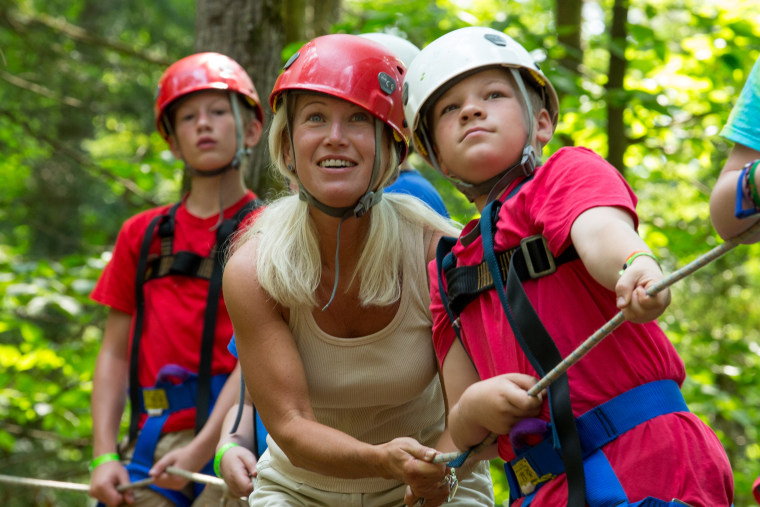 She remembers being trampled by paparazzi while coming out of a restaurant — one of the reasons why her dad stopped signing autographs. But, she says like all kids, she adapted.
RELATED: Tech millionaire and family sell everything to travel — and give back
While he was a loving father, he wasn't big on accolades.
"I hope he would be proud of me, but I also know he had a very tough work ethic," Newman said. "I think he'd pat me on the shoulder and say, 'You got a really nice start sweetie, keep going.'"
While she thinks about her dad every day when carrying on his legacy, she plans to say a special toast to him this Father's Day, on June 19, while spending time with family.
"It's truly an honor to be a part of my father's legacy," she said, "and to move forward with these extraordinary camps that were my dad's vision."