It's said that the funniest people are some of the saddest, and that humor is a cover for their secret pain.
Well, comedian Patton Oswalt has made no secret of the pain he's faced since the sudden loss of his wife, Michelle McNamara, last April. Grief has fueled some powerful work for Oswalt — most recently, an emotional essay for GQ on the challenges of being a single father.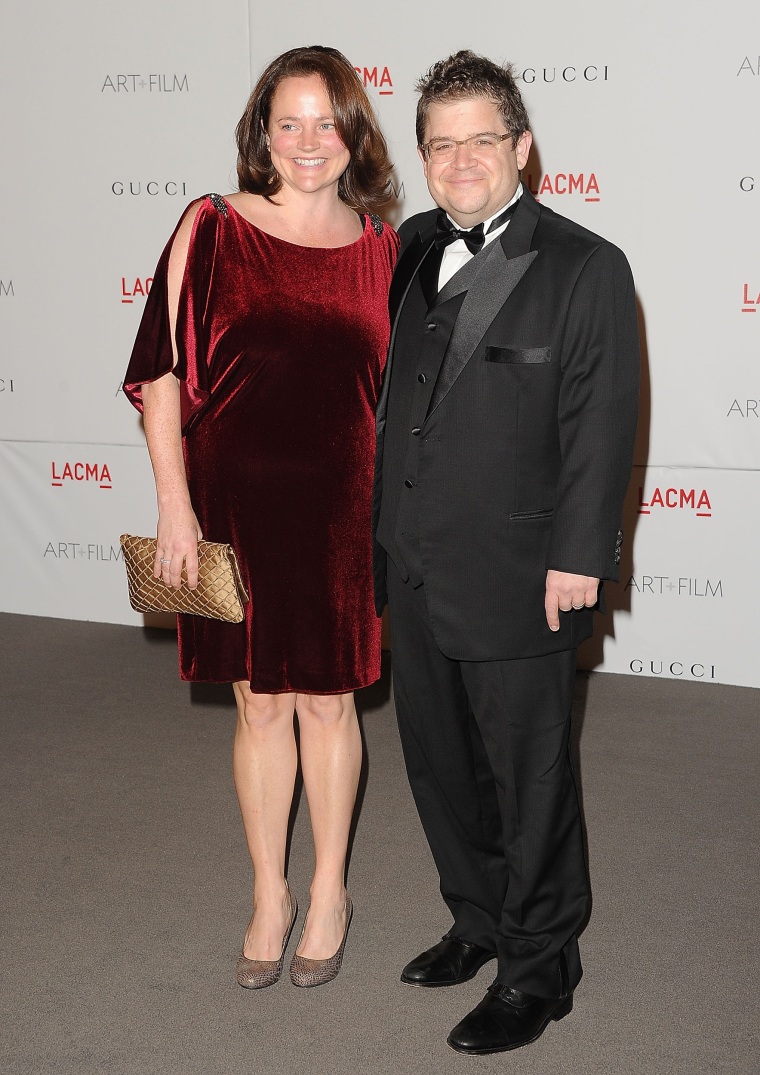 RELATED: Patton Oswalt pens powerful account of grief after loss of beloved wife
Oswalt begins by sharing the intimidation he felt after losing "the star" to his "walk-on character."
"I can't do it. I can't do it. I can't do it," he wrote. "I want to tune out the world and hide under the covers and never leave my house again and send our daughter, Alice, off to live with her cousins in Chicago, because they won't screw her up the way I know I will. Somebody help me! I can't. I can't. I can't."
But as with many jobs, the best way to learn is by doing — and Oswalt has begun to find his rhythm with 7-year-old Alice.
Never miss a parenting story with TODAY's newsletters! Sign up here
"This is my first time being a single father. I've missed forms for school. I've forgotten to stock the fridge with food she likes. I've run out of socks for her. I've run out of socks for me," he confessed. "It sucked and it was a hassle every time, but the world kept turning. I said, "Whoops, my bad," and fixed it and kept stumbling forward."
He continued, "Now I know where to buy the socks she likes. I asked two parents at her school to help me with forms and scheduling. I'm getting good at sniffing out weekend activities and scheduling playdates and navigating time and the city to get her and myself where we need to go every day. I work a creative job, but I live a practical life. If I can persuade a comedy club full of indifferent drunks to like me, I can have my daughter ready for soccer on a Saturday morning."
RELATED: Patton Oswalt mixes grief, humor while talking about late wife on 'Conan'
He credits Alice — and the shades of her late mother she possesses — with their progress. "I'm moving forward — clumsily, stupidly, blindly — because of the kind of person Alice is," he explained. "She's got so much of Michelle in her. And Michelle was living her life moving forward. And she took me forward with her. Just like I know Alice will. So I'm going to keep moving forward. So I can be there with you if you need me, Alice.
Because I'll need you.
I can do it. I can do it. I can do it. Because of you, Alice."
RELATED: Patton Oswalt shares the ritual that keeps his wife's memory alive for daughter
Read the rest of the essay here — and trust us, you'll want tissues.