Patton Oswalt is opening up his joy since tying the knot with actress Meredith Salenger over the weekend.
The 48-year-old comedian and dad of one told People magazine he's grateful for the couple's new life together.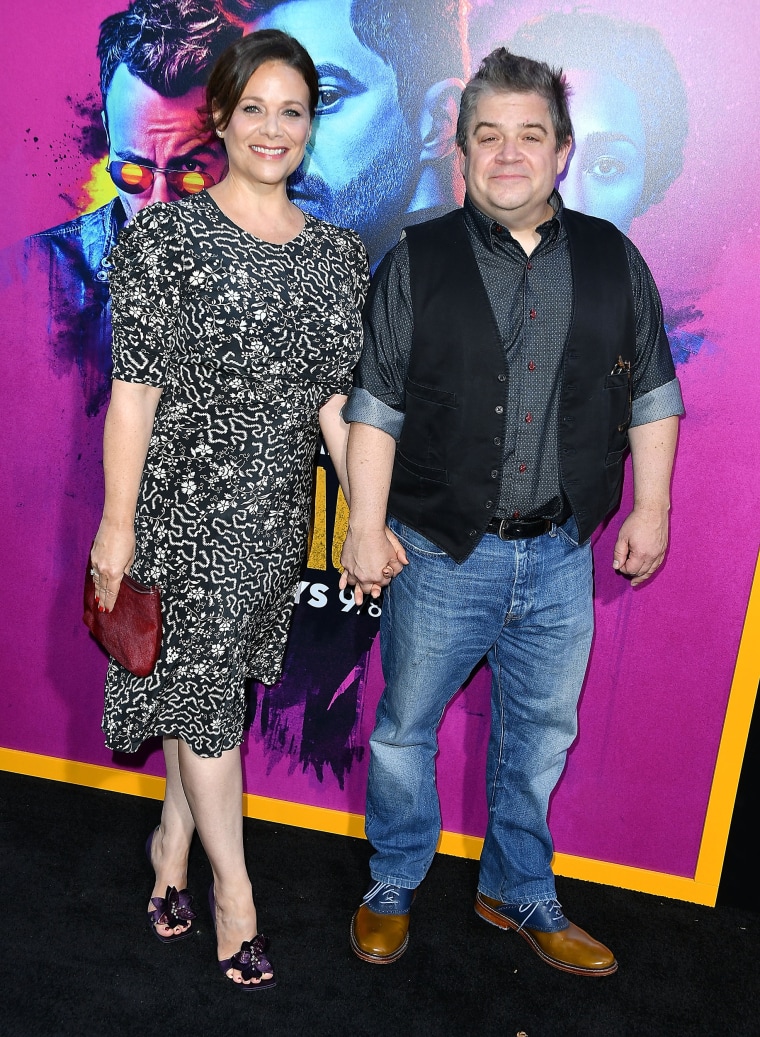 "I've only ever felt that level of joy once before in my life, and it was so profound and perfect it felt greedy to ever wish for it again. But I did, so now all I can do is show Meredith a level of gratitude and love that's greater than the joy she's brought me, and my daughter Alice," said Oswalt, who married his bride on Nov. 4. "Because this is a new level of joy, and a new life, and I'll always strive to deserve it."
The pair said "I do" a year and a half after Oswalt's wife of 11 years, true-crime writer Michelle McNamara, died unexpectedly in her sleep in April 2016, leaving the funnyman to care alone for their daughter Alice, 8.
Ever since the grieving comedian met Salenger in May 2017, it felt like "reality shifted into something brighter and more in focus," said the "King of Queens" alum.
For her part, Salenger, 47, wonders if her husband's first wife may have somehow "orchestrated" their meeting from above.
"When I first starting talking with Patton on Facebook, it was just sort of witty banter," Salenger revealed. "There was nothing to it, but as I started getting to know him better, I looked up Michelle on Facebook and I saw that we had like 15 mutual friends."
One of those friends just happened to be Salenger's best friend since the seventh grade: "I called her and was like, 'Tell me about Michelle.' ... She was like, 'I loved her. She's amazing. She's so funny and smart.'"
Learning about Michelle "made me love Patton even more," said the new bride, who's looking forward to being a loving stepmom to Alice.
Now, the happy newlyweds are walking on cloud nine together.
Said the grateful groom, "The world when I'm close to her is sharper and brighter. It's a better world to live in because she's in it."