Comedian Patton Oswalt says he knew exactly when it got serious.
Just four months after announcing his engagement to Meredith Salenger, the "Young Adult" actor had an epiphany as he was poised to marry a second time. While he was still grieving the sudden death of his first wife a year and a half earlier, the future seemed bright for both him and his 8-year-old daughter, Alice.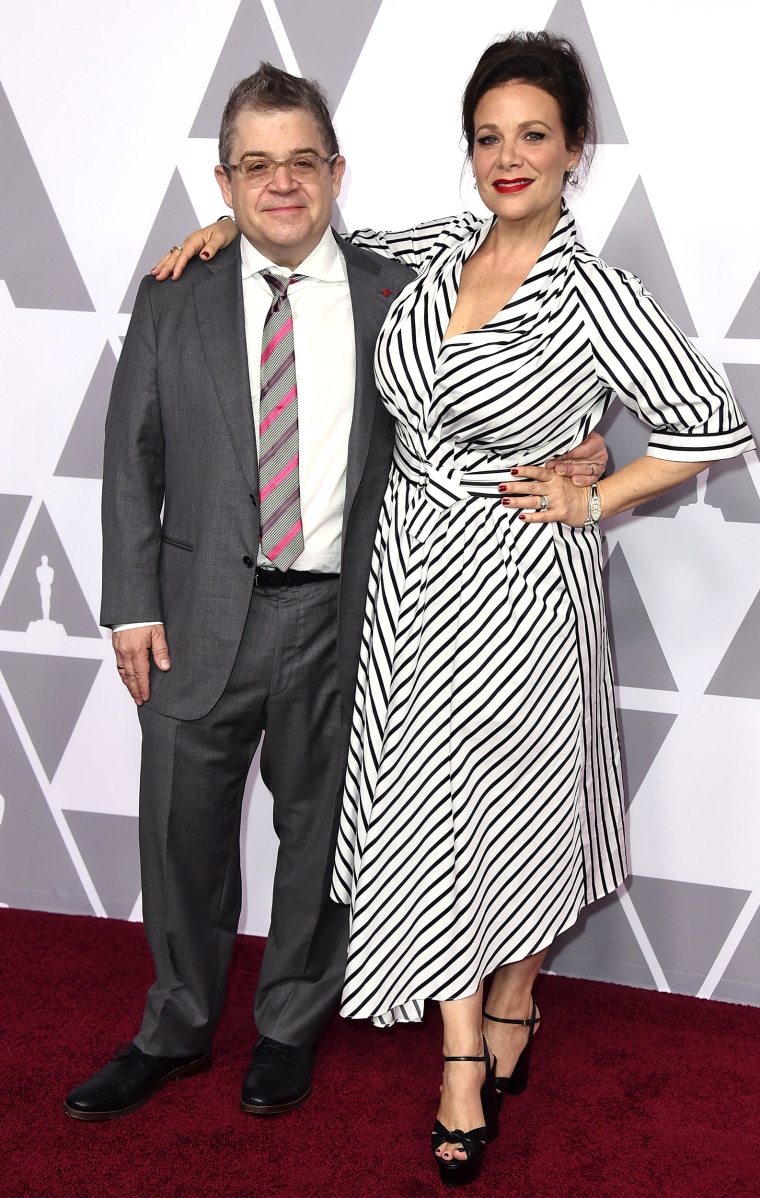 "My favorite moment was when I was standing up at the altar and my daughter came down the aisle — she was a flower girl. And she just spontaneously gave me this huge hug," Oswalt told US Weekly.
"It was like, we're safe now. Things are OK. I almost started crying. I was so happy the way that she held me. Like, things are OK now. It felt amazing. That moment."
Patton needed that catharsis after his wife, and Alice's mother, Michelle McNamara, died suddenly in her sleep on April 21, 2016. Just 46 years old at the time of her death, the crime writer succumbed to a combination of prescription medicines and an undiagnosed heart condition.
In April of last year — on the one-year anniversary of the cataclysmic shock — Oswalt posted a touching tribute to McNamara on Twitter and took the emotional step of removing his wedding ring.
"Removing the ring was removing the last symbol of denial of who I was now, and what my life is, and what my responsibilities are," he wrote at the time.
Around that time he got to know Salenger, "because we talked every single night on Facebook for three months and really got to know each other," the 49-year-old Oswalt told Us Weekly.
"I got to know what an extraordinary human being she was. So it was just a no-brainer for me to know that this is the person that I want to be with. It took talking to her nonstop every night for three months and then it took knowing her for a month and then it was like, yeah, this is the person I'm going to spend my life with."
But of paramount importance to Oswalt, his new wife is "an amazing stepmom" to Alice. So, when he stood on that altar, "it felt like coming home," he said.