Surrounded by darkness and with the weight of a collapsed 5-story building on top of him, 23-year-old Ibrahim Zakaria didn't know if he was alive or dead.
"It didn't feel real," Zakaria tells TODAY.com from his hospital bed in Latakia, Syria, and via his aunt and interpreter, Reem Ajjan. "I thought I was dreaming."
Zakaria was inside his first-floor, two-room home in the Syrian town of Jableh — along with his mother, Duha Nurallah, and his 25-year-old sister — when a 7.8 magnitude earthquake hit the region on Monday, Feb. 6.
"I went to go to the bathroom," Zakaria says. "Suddenly, I felt the earthquake. The floor was shaking. The whole house was shaking. I checked on my mom and sister, and they were cuddling. Then, all of a sudden, the whole building collapsed."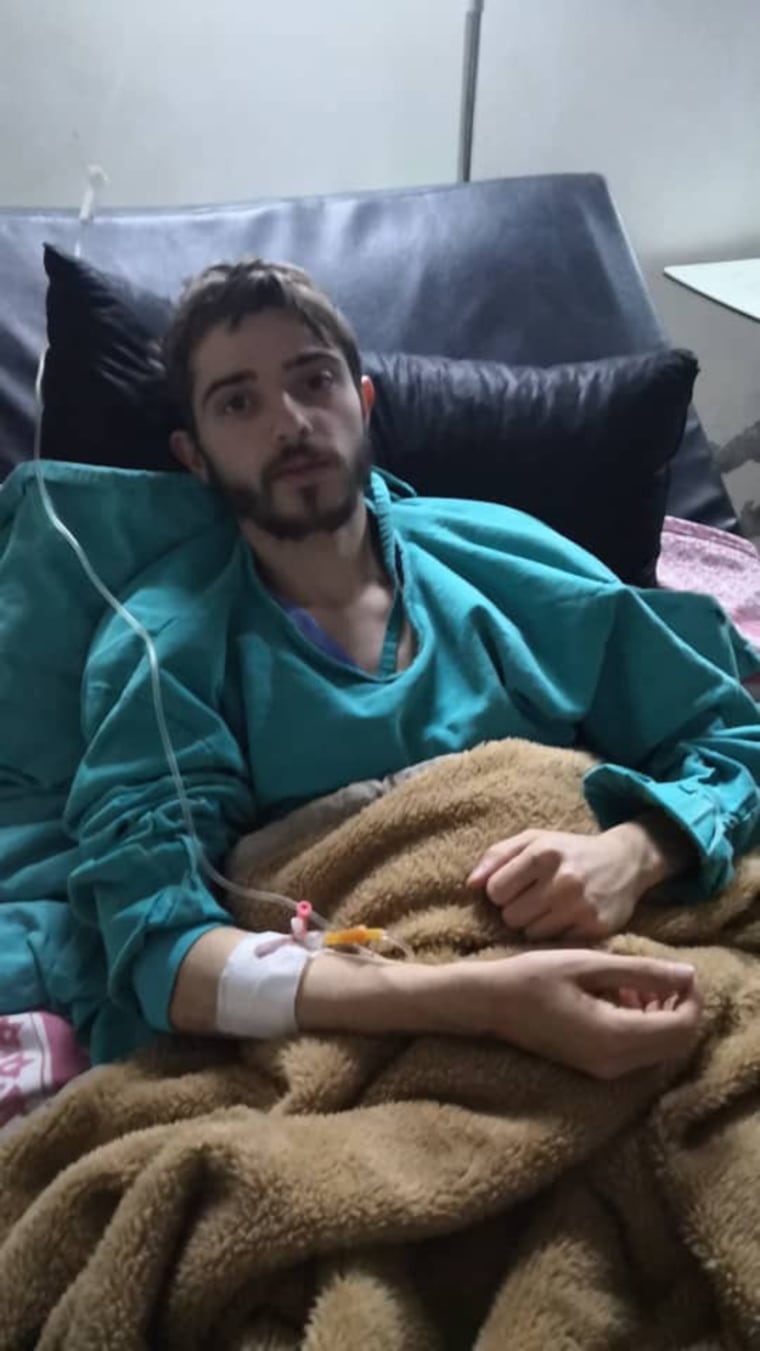 The earthquake has decimated parts of Turkey and Syria, claiming the lives of over 40,000 people and leaving thousands more without access to food, water or shelter.
After being trapped under slabs of concrete, rock and debris for five days, Zakaria is sharing the harrowing tale of how he willed himself to survive.
"I feel like I've been reborn, " he says. "It's a new life. A new start. A new everything, and everything will have to be new — we lost everything in the earthquake."
'I started licking the wall for water'
Once the ground stopped shaking, Zakaria says it took him a few moments to realize what had happened. Unable to see anything through the blinding darkness, he started calling for his sister and mother, who had been buried near him.
They could not see each other, he says, but they could hear each other.
"My sister was yelling all the time," he says. "She was in a lot of pain, saying: 'I cannot bear anymore. I do not know what to do.' After 30 minutes, she was silenced."
Zakaria's sister had suffered a serious head injury, he says. She did not survive.
"She was supposed to get married in three months," Ajjan, Zakaria's aunt, says. "She didn't get the chance to."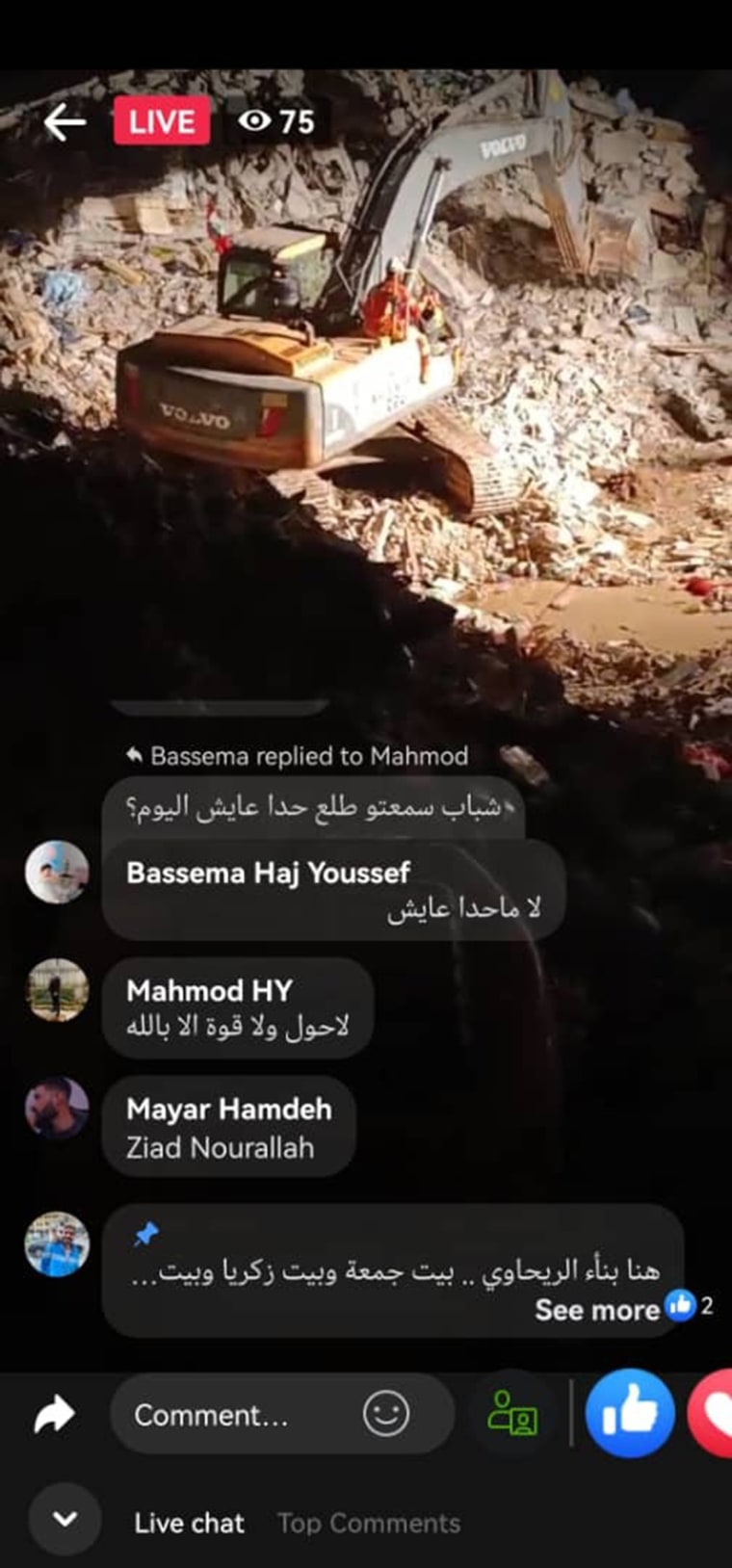 In the face of his sister's death, Zakaria started to focus on simply staying alive. Stuck in the fetal position, with his legs pinned underneath two collapsed walls and little-to-no room to move, he attempted to crawl to the nearest slab of concrete, which was wet with rain.
"I tried to pull my legs out of the broken wall just to reach the wall so I could lick it for water," he explains. "I was so thirsty and hungry, That's how I broke my legs — I pulled them out very hard and very quick so I could crawl to reach the wall and lick it."
Once partially freed, Zakaria then felt around the darkness for his mother, who was also pinned at the legs and suffering from thirst and hunger.
"I crawled next to her, without seeing her, just by touching and asking her what was going on and what was happening. I asked her what she needed, and she said the same thing: 'My legs are trapped under the wall,'" she explains. "So I did the same thing — I pulled her. She also has two broken legs."
Relying on the damp slabs of concrete as a limited source of water, all Zakaria and his mother could do was wait.
'I didn't have any power to speak or even move'
As the days went on, Zakaria says he slipped in and out of consciousness, unable to differentiate night from day; reality from a dream state.
Then, after 129 terrifying hours, Zakaria says he heard someone call his name.
"I didn't have any power to call back or to tell them 'I am here' or 'I am next to this, on the right or on the left,'" he says. "I didn't do anything — I didn't have any power to speak or even move."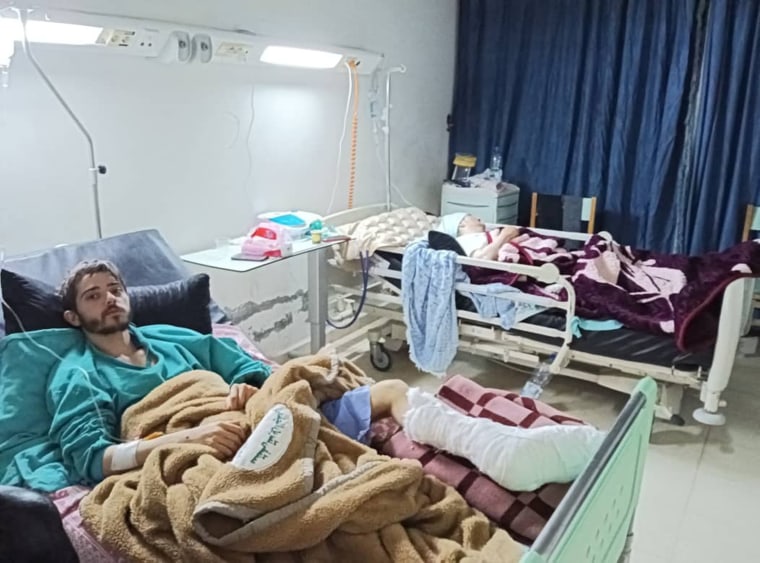 Still, Zakaria says that just hearing his name gave him a feeling of hope: He knew he was going to make it.
"I don't remember being pulled out. I don't remember being held," he says. "All the people outside were cheering for me, but I was in complete shock. I didn't know they were cheering for me. I wondered: 'What are these people doing? Why are they gathering? Who are they cheering for?'"
It wasn't until Zakaria was transferred and admitted to a nearby hospital that he realized he had survived and was told how long he had been trapped. It was there that he was also properly reunited with his mother, who was pulled from the rubble shortly after Zakaria was saved.
"In the hospital, I realized I was out," he explains. "I realized I made it. My sister didn't. My mom made it."
Currently, Zakaria says he has two broken legs, multiple cuts and bruises all over his body and several lacerations to his head. His left leg is badly infected as a result of a severe break and open wound, he says. Once the infection is properly treated, Zakaria will undergo surgery.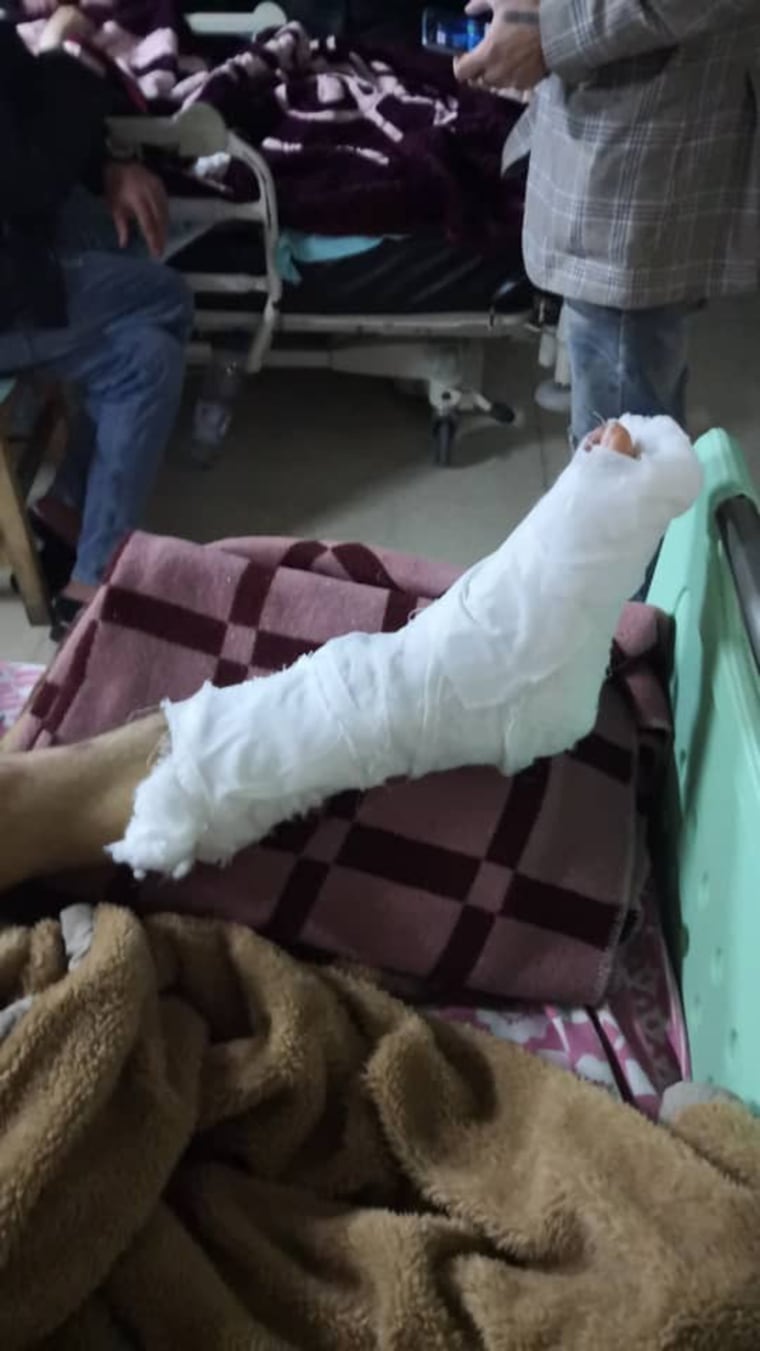 His mother, who is staying in a hospital bed beside her son, is also suffering from two broken legs and several open wounds on her back — a result of laying in the dirt, debris and stale air for five straight days.
Still, the family is thankful: Their injuries are minor and treatable. They will eventually walk out of the hospital alive.
'It's not a fairy tale, to have a miracle in your life'
Zakaria's father and mother separated when he was young. His mother worked long days to provide for her children, eventually saving up enough money to purchase their modest, two-room home.
Now, their home is completely destroyed and the family is left with nothing — Zakaria and his mother do not even own their own underwear, or clothes to wear once they leave the hospital.
"We have to start over from point zero," he says. "It took my mother a lifetime to get that small house, and now it's gone. Everything is gone. I lost the ability to walk. It will take time to recover. I cannot work. I do not know where we will get the money for the medical bills — they're very expensive. We don't know what we're going to do."
Authorities in Turkey and Syria fear a "secondary disaster" as government and aid groups struggle to provide enough food and shelter for survivors. Threats of exposure, disease and hunger are compounded by civil war in the region.
A reported 23 million people, including an estimated 1.4 million children, are believed to be impacted by the historic earthquake.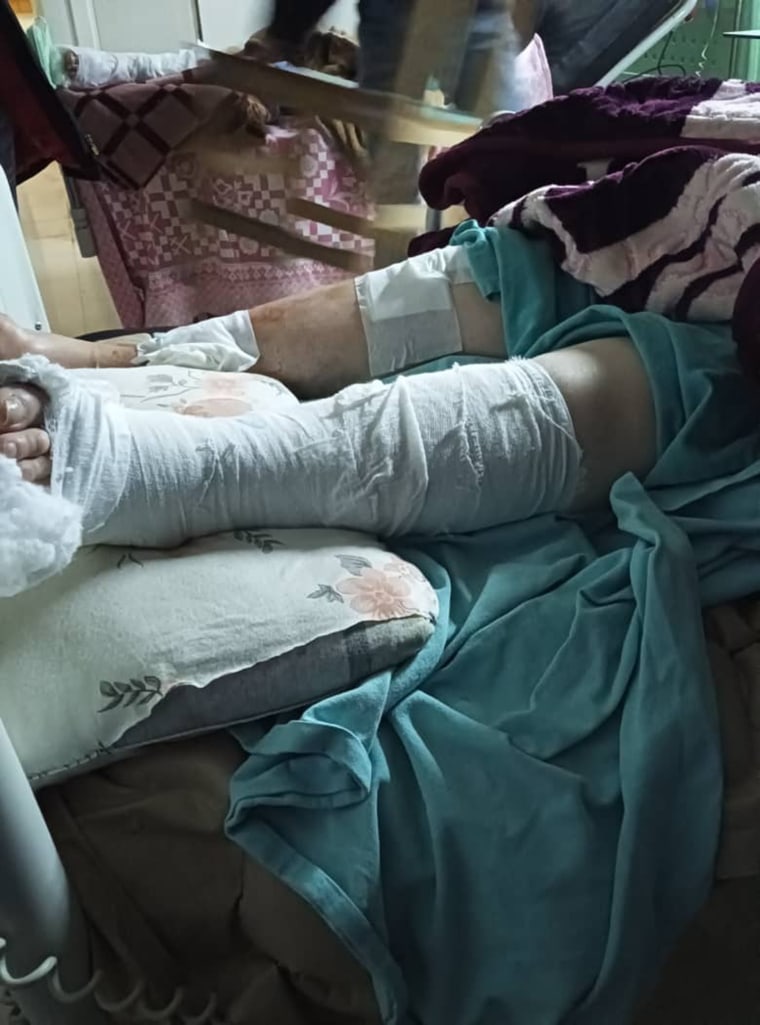 Still, Zakaria is thankful to be alive and hopes that, one day, he will be seen as more than just an earthquake survivor, but rather a typical 20-something who loves comedy, has a "lovely sense of humor" and who hopes to, once again, make the people around him laugh.
Until then, he has a message for the rest of the world:
"It's not a fairy tale, to have a miracle in your life," Zakaria says. "You should be thankful. You shouldn't take anything for granted — anything for granted — and enjoy every moment of your life."
Related video: