A teacher and father who drowned saving a teen girl in Lake Michigan is being posthumously awarded for his bravery.
Thomas Kenning, 38, of St. Petersburg, Florida, was spending time at Porter Beach in Indiana with his 9-year-old daughter Rory and his parents on June 27, 2022, when he saw a 16-year-old girl in distress in the water. Kenning jumped in the water and got her safely to shore, losing his life in the process.
Now, the Carnegie Hero Fund Commission is recognizing Kenning's bravery by awarding him the Carnegie Medal, which the private foundation describes as "North America's highest honor for civilian heroism."
Kenning is among 15 other recipients, including an off-duty border patrol agent who rescued two children from a burning car, a ski instructor who rescued a skier who lost consciousness and was dangling from a ski lift, and a welder who rescued a drowning boy in Lake Michigan, according to the Carnegie Hero Fund's website.
"Carnegie Hero Thomas Kenning exhibited selfless courage as he, without hesitation, entered treacherous waters to save a stranger in peril," Hero Fund President Eric Zahren, tells TODAY.com in an email. "His sacrifice stands as a testament to the greatest love that one can give, laying down his own life to save another."
"Tom's time with us was cut too short," Jasmine Kenning, Thomas' wife and also a teacher, tells TODAY.com in an email. "We hope that his life continues to be an inspiration and reminder to leave the world a little kinder than you found it."
Jasmine recalled the tragedy when speaking to TODAY.com in 2022.
"After he handed his hat and cell phone to his mother, he ran toward the water and (our) daughter yelled out to him, 'Dad! Be careful!'" she said.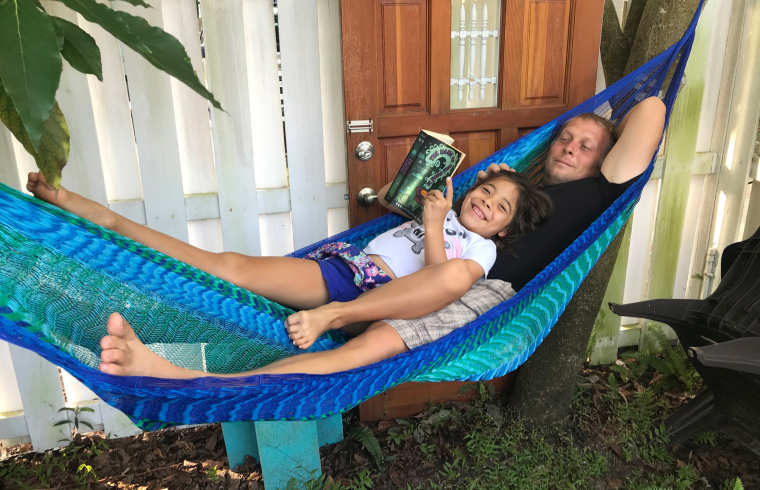 "The first phone call I got was, 'Jasmine, there's been an accident. Tom heard someone was in trouble, and he jumped in the water to help her. The paramedics did CPR and he's on his way to the hospital,'" she recalled.  
A spokesperson for the Indiana Department of Natural Resources told TODAY.com that Porter Beach waves rose between three to five feet that day and the lake has steep drop-offs.
"Thomas got the teen out of a deep area and to a place where she could help herself," said the spokesperson. But he did not make it out himself.
Indiana Dunes State Park lifeguards pulled Kenning from underwater, where he had been for 20 minutes. He was declared dead at Northwest Health Hospital. Kenning's death was ruled an accidental drowning by the county coroner, said the spokesperson.
According to the National Park Service, rip currents and waves can make swimming dangerous in the lake.
Jasmine told TODAY.com that Kenning would have been "mortified" with any type of attention.
"He lived his life humbly serving and thinking of others, wanting for nothing but to leave each place he went better than how he found it," she said.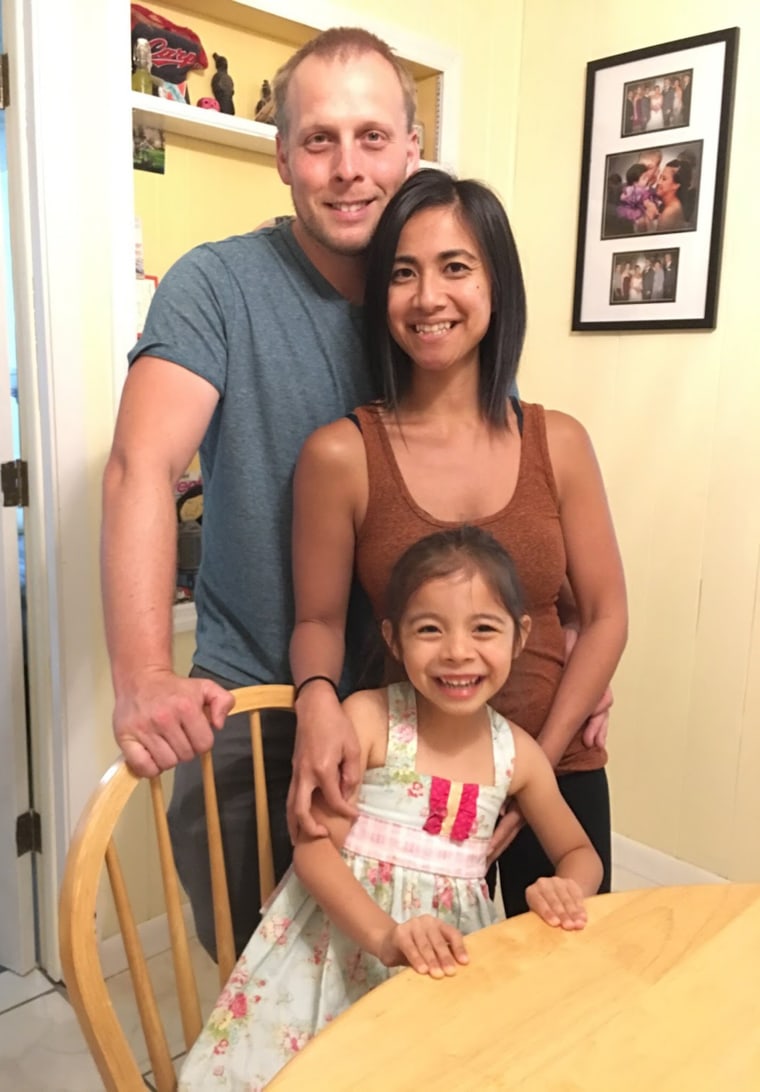 Thomas was "patient, playful, and inspiring" with their daughter, she said.
"They always went on walks, to the playground, explored nature, the zoo, the library, museums," added Jasmine Kenning. "(They) listened to and created music, made art together, read and wrote stories together. They had the most in-depth conversations."
Lake Michigan was special to the couple.
"When Tom first took me home to meet his family, (we went to) Mt. Baldy, just east of Porter Beach," recalled Jasmine Kenning. "We were walking on the dunes and when we got to the top, he looked me in the eyes and said, "Hey Jasmine, 'I love you.'"
Kenning was a teacher at Plato Academy Pinellas Park, where he taught middle school civics and world history.
Principal Tonia Cunningham said Kenning played music while his students walked to and from classrooms. "He always carried drumsticks," she told TODAY.com. "No one was late for his class."
Kenning, an accomplished author, had been awarded a National Geographic scholarship, said Jasmine, and he was planning a trip to Antarctica, a bucket-list destination.
But "everyday things" are what Jasmine will remember most: "Each morning when he would say 'Good morning, beautiful' and ask if I had any dreams," she said. "The way he used to thank me for making coffee. The sound of his keys hitting the bowl he placed them in when he got home from work. And each day, telling (our) daughter 'Have a great day at school, do your best, and be kind.'"