Siri Daly, the wife of TODAY's Carson Daly, is letting Blake Shelton know he's become an honorary member of the Daly family.
In a heartfelt post ahead of Shelton's imminent exit from "The Voice" after 23 seasons, Siri Daly shared a gallery on Instagram filled with pics of Shelton, 46, posing with the couple's four kids: Jackson, 14, Etta, 10, London, 8, and Goldie, 2.
The first two photos show the country music star smiling while holding one of the couple's babies. In another photograph, Shelton is posing on "The Voice" set alongside the couple's son, Jackson.
One photo in the collection finds Shelton and wife Gwen Stefani smiling for the camera alongside Carson and Siri. Another shows the lanky singer dressed up in a pink bunny suit to the delight of nearly all the Daly kids. Unfortunately, one of the couple's daughters looks terrified of the giant rabbit.
Siri opened up in her caption about how much Shelton's friendship has meant to her and her husband, who has hosted "The Voice" since the show premiered in 2011.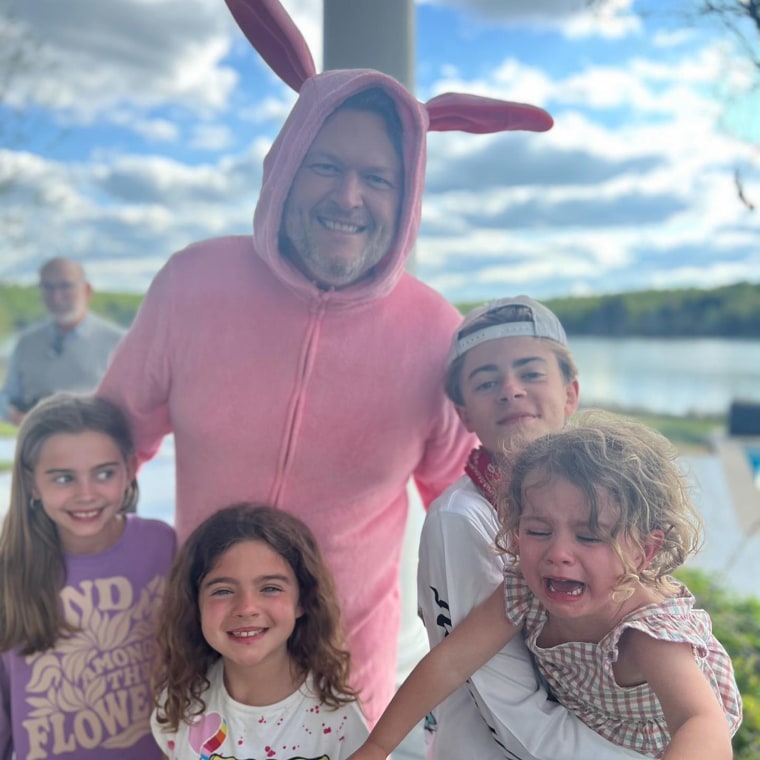 "Sometime around April of 2011, when Carson signed on to host a new singing competition show that felt different than its predecessors, we met Blake Shelton. It was then that the giant, dimpled cowboy with his signature 'HA!' became part of our family… for better or for worse," she wrote.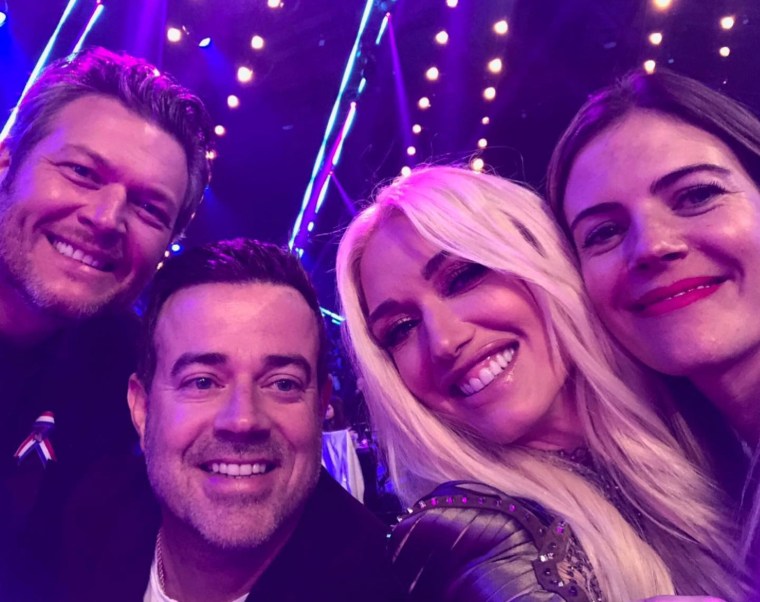 "For worse? He likes to take really candid, really ugly photos of you when you're not looking. But for better? The list goes on. He is gentle, hilarious, delights my kids, looks you in the eye and listens, loves with his whole heart, eats fried calamari with his whole belly, worships Gwen, and is a true brother to my husband," she continued.
Siri concluded her heartwarming post by telling the "Happy Anywhere" singer he is forever "stuck" with the Dalys and their children.
"While I'm sad to see you say goodbye to @nbcthevoice, BS, you're stuck with the Daly fam… for better or for worse!" she wrote, jokingly adding, "(You try snapping an ugly photo of Blake, it's impossible, uggggh)."
Shelton makes his final appearance as a judge on "The Voice" in part two of the show's Season 23 live finale airing May 23 on NBC.