It's been 18 months, and Bruce Petillo, 52, can still vividly recall the day he dropped his 15-year-old son, Christian, off at a friend's house for a sleepover.
"After driving him over there, I stuck my hand out (the window)," Petillo, who lives in Arizona, tells TODAY.com. "He grabbed my hand and our fingers interlaced."
That was the last time Bruce Petillo touched his son while he was alive.
That evening, Petillo says the boy whose house Christian was staying at brought out one of the family's allegedly unsecured firearms. The small group of 14- and 15-year-old boys allegedly started to pass the gun around. At some point, the gun went off.
"We were sitting on the couch watching a movie," Petillo says. "A call came in at about 9:34 p.m. from an unknown blocked number and we let it go to voicemail. I figured they'd leave a message."
Two minutes later, Petillo and his wife, Claire, got a call from their daughter.
"Her words to me were: 'Dad, listen to me. Christian has been shot in the chest. You need to call the sheriff at this number.'"
Claire and Bruce Petillo raced to the nearest Level One Trauma Center, where Christian was transported via ambulance. Once they arrived, a doctor gave the parents a brief update.
"She told us it didn't look good," Bruce Petillo says. "He was heading into trauma surgery. They were taking extreme measures to try and save him."
As the parents waited, Bruce visited the hospital's chapel and prayed.
"I begged God not to take him," he adds.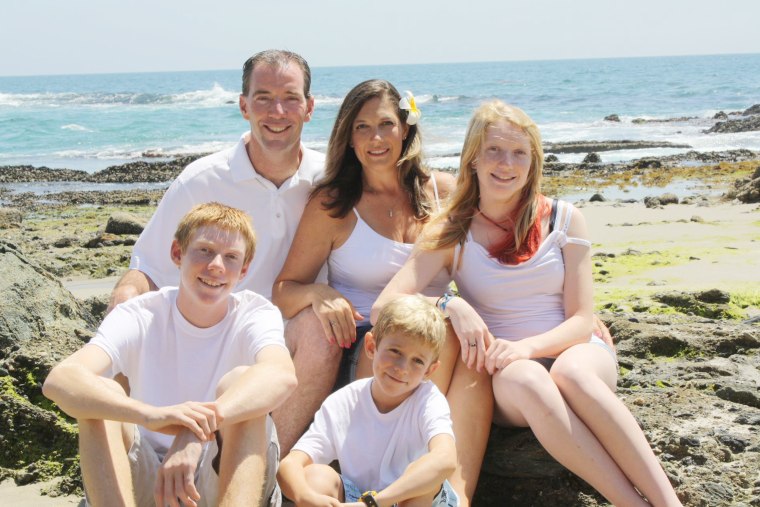 Shortly after, Bruce and Claire were informed that their son did not make it.
"Even to this day, 18 months later, and it still feels like a nightmare," Bruce says. "It still doesn't seem real. I'm still waiting for him to come walking in the door."
Authorities are still investigating what exactly happened inside the boy's bedroom that led to Christian's death. TODAY.com reached out to the Maricopa County Sheriff's Department for comment. A representative responded via email, stating that the "case is still an open investigation and the detective declined being interviewed."
'We never thought about a gun in somebody's home'
Christian was the youngest of three siblings by a significant margin — his older sister is 26; his older brother, 24.
"He was the baby," his dad says, laughing. "He was always well cared for."
Described as a "very happy" and "extremely inquisitive" baby, Bruce says his son had a smile that "would light up a room" and a laugh that would make everyone around him want to laugh, too.
"He was a very infectious kid," Claire, 54, adds. "He loved his friends, he was very loyal and if they ever had any issues, he was always helping."
Claire says her son was also extremely athletic, mastering any sport with ease, including baseball, soccer, golf and skateboarding.
"He was a very busy kid," she adds.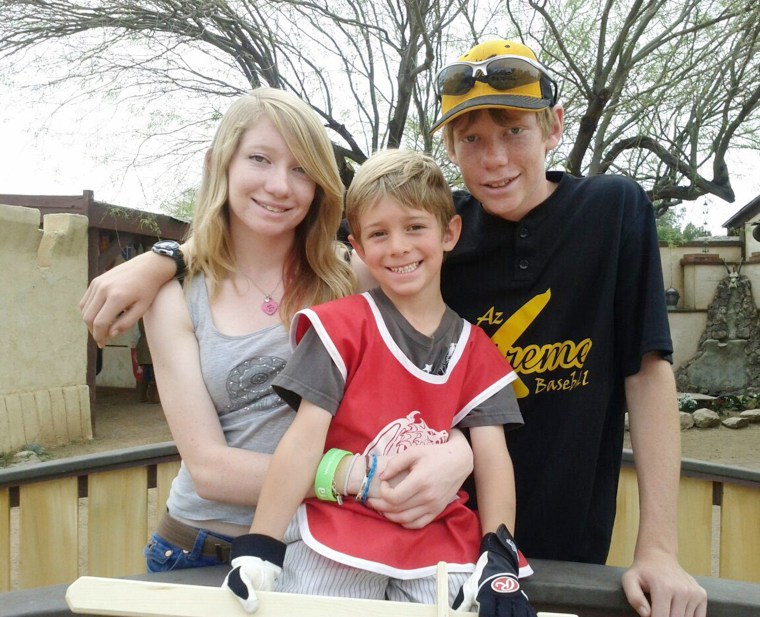 That innate busyness made the lockdowns on the onset of the ongoing COVID-19 pandemic difficult for Christian, his parents say. Schools were shut down during the end of his eighth grade year, making their son's transition from middle school to high school isolating. As Christian returned to school, Claire says her son "dealt with bullies and bullying."
Which is why the parents, while hesitant, agreed to let their son sleep over at a friend's house.
"Bruce and I thought: 'Well, you know, he's finally finding some friends and he's happy,'" Claire explains.
Asking the child's parents about weapons inside the home never crossed their mind.
"Frankly, we never thought about a gun in somebody's home," Bruce says. "We don't own guns in our house. Obviously, in hindsight that's something we wish we (would have done)."
According to a 2022 research letter published in the New England Journal of Medicine, guns are now the leading cause of death among children and teens, killing more people under the age of 19 than car crashes, cancer or overdoses.
At least 2,070 unintentional shootings by children occurred in the U.S. between 2015 and 2020, resulting in 765 deaths and 1,366 injuries, according to Everytown for Gun Safety, an advocacy group. Teenagers ages 14 to 17 are the largest group to be impacted. The second largest are children 5 and under.
'It's your child's life at stake'
In the depths of their grief, Bruce and Claire are focusing their efforts on educating parents on the prevalence of unsecured firearms and how to ask other caregivers appropriate and necessary questions to ensure children's safety when inside someone else's home.
"It's not an easy conversation to have," Bruce admits. "People may feel uncomfortable with it, but it's your child's life at stake. We didn't think it could happen to us — never even thought about it — and it did."
According to one 2018 survey of 1,444 U.S. gun owners conducted by researchers at the Johns Hopkins Bloomberg School of Public Health, only 46% of gun owners say they safely store their firearms inside their homes.
An estimated 4.6 million kids live with unlocked, loaded guns inside their homes, per the American Academy of Pediatrics.
"Parents need to be able to have that conversation with another family," Bruce says. "Say: 'I'm just wondering, do you own guns? And if you do, are they properly secured?' It does a couple of things: One, it creates an open dialogue. It also makes everybody aware, and helps enhance accountability and responsibility for those firearms."
Bruce says that if parents receive a "negative response" from another set of caregivers regarding secured firearms inside the home, he encourages them to "take it as sign."
"It's probably not a place you want your child," he adds. "I think that the vast majority of gun owners are responsible, and the ones who own these guns and are responsible are going to say: 'Absolutely, we have it secured.'"
The pair suggest parents approach the conversation in a "nonchalant way" and as part of a larger conversation about the logistics of a sleepover, including bedtimes and dietary restrictions.
"Try to make it not a defensive question," Claire adds. "Just make it more of an everyday question."
The couple also encourage parents to treat the conversation, Bruce says, like the discussion many parents have with their teenagers regarding underage drinking: "If you were drinking, don't drive — just call me. I want you home safe."
"Tell them: 'If you're someplace and you see a gun, just call me — I'll come get you, no questions asked,'" Claire adds. "Those are the conversations you need to have with your kids."
'It's easy for people to gloss over the numbers'
While mass shootings are often most associated with the gun violence epidemic plaguing the United States, unintentional shootings are the third-leading cause of gun-related deaths in the United States, according to the Pew Research Center.
"Mass shootings are awful and they get the headlines," Bruce says. "But these things are happening every single day and they just go by as a regular news story — they don't get the same level of attention, but on a scale they're more impactful to the overall community because there's more of them that occur."
Research has shown that safe storage laws can significantly reduce gun-related deaths, including accidental deaths and deaths by suicide.
In addition to educating parents and caregivers, Claire and Bruce are working with Kristen and Michael Song, whose son Ethan was also accidentally killed with an unsecured firearm, to pass Ethan's Law — which would establish federal requirements for safe gun storage.
"They're also helping us with a similar law here in in Arizona, called Christian's Law, that will require gun owners to properly secure their weapons in the home," Bruce adds.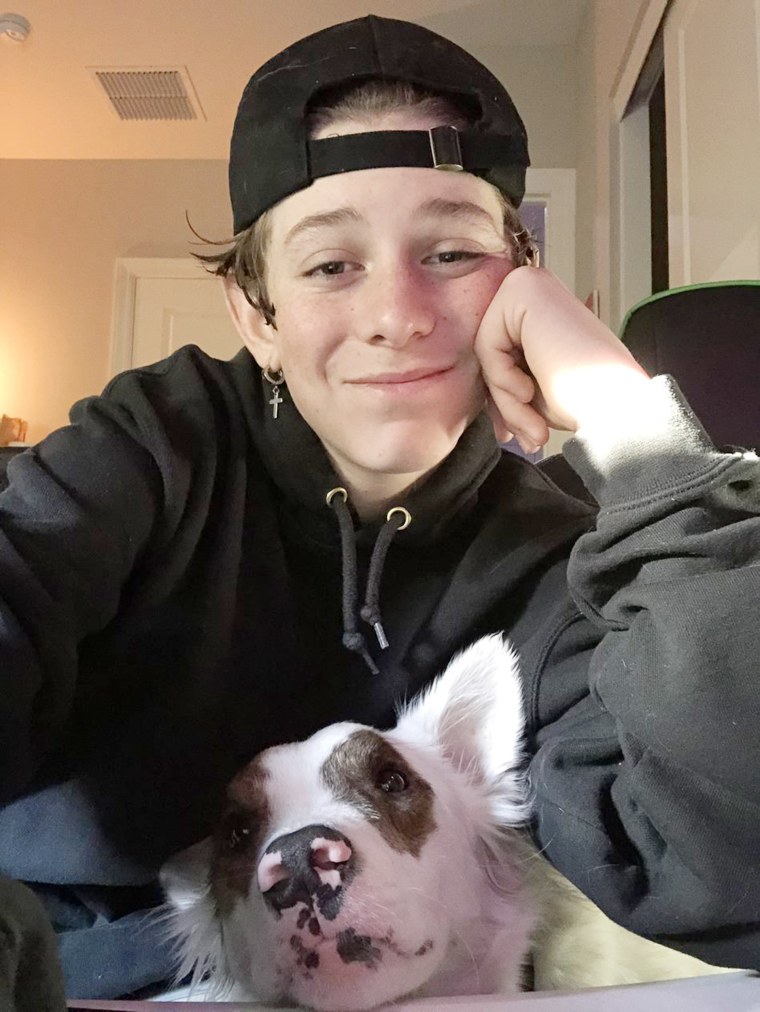 Just like mass shootings harm entire communities, Bruce and Claire say that their son's accidental death has sent a ripple effect of trauma through their family and local community.
"When it happened, the entire community came together and held us up," Claire explains. "It affected the entire community."
"The devastation to a family, when you lose a child?" Bruce adds. "It affects us as parents, it affects our kids and our granddaughter; all of our friends, our family, his grandparents, his aunts, uncles, cousins and friends — it just goes on and on."
While Claire and Bruce know their son would be proud of the advocacy they're doing in his honor — "He'd say: 'Padre, way to go,'" Claire says, laughing — it's not always easy to keep putting one foot in front of the other.
"We've had this discussion on whether to move forward with this and do this, because we know every time we talk about it, it rips the wound open again," Bruce admits.
"But if we don't, who will?" Claire adds. "When is it going to stop?"
Related video: