Mark Zuckerberg and his wife, Dr. Priscilla Chan, are now a party of five.
The Meta CEO announced that he and Chan had welcomed their third child, a daughter named Aurelia Chan Zuckerberg.
Zuckerberg, 38, shared the news on Instagram and Facebook, along with two pics of himself and Chan, 38, snuggling with their newborn baby in the hospital bed. "Welcome to the world, Aurelia Chan Zuckerberg! You're such a little blessing," the dad of three wrote in his post.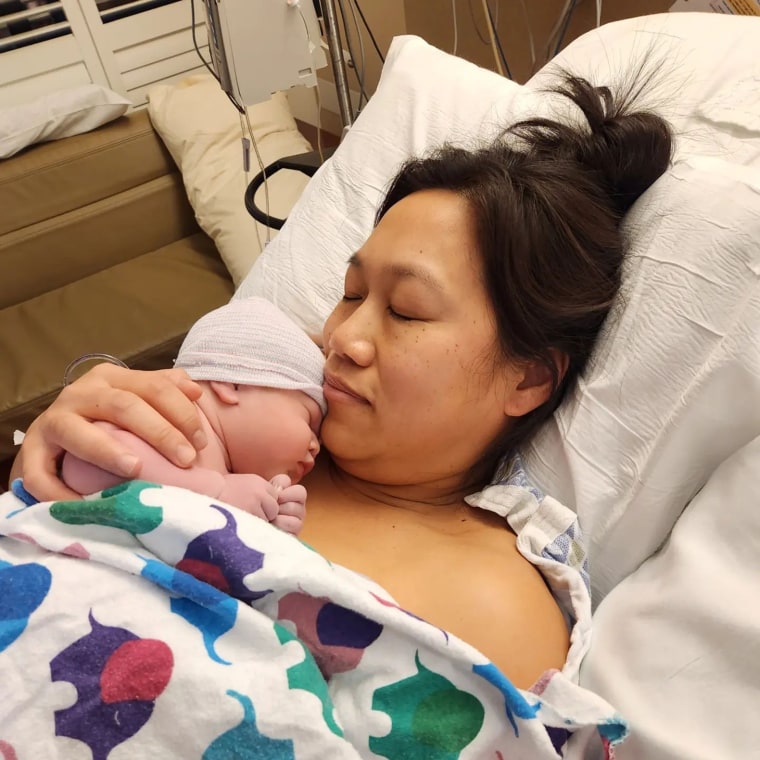 The couple are already parents to daughters Max, who was born in 2015, and August, born in 2017.
The Facebook co-founder announced he and Chan were expecting again in September 2022.
"Lots of love. Happy to share that Max and August are getting a new baby sister next year!" Zuckerberg wrote on Instagram and Facebook alongside a photo of him with his hand placed on Chan's belly.
Zuckerberg and Chan, a former pediatrician, began dating in 2003 when both were undergraduate students at Harvard University. They tied the knot in 2012 in the backyard of their home in Palo Alto, California.
Zuckerberg and Chan are co-founders and co-CEOs of CZI, the Chan Zuckerberg Initiative, a philanthropic organization working to address challenges like battling disease, achieving social justice and improving education.
Zuckerberg celebrated the couple's 10th wedding anniversary in May 2022 by sharing an Instagram photo of them smiling at one another on their wedding day.
"10 years married and half our lives together. Here's to more adventures," he wrote in his caption.