Drew Barrymore is slamming the tabloid media for publishing stories that she said she wished her estranged mom were dead.
The actor and host of "The Drew Barrymore Show," 48, posted an emotional video June 5 on Instagram that showed her clarifying recent comments she made to Vulture that she said were "twisted" by celebrity media sites.
"You know what, to all you tabloids out there, you have been f------ with my life since I was 13 years old," Barrymore says in the video. "I have never said that I wished my mother was dead. How dare you put those words in my mouth."
"I have been vulnerable, and tried to figure out a very difficult, painful relationship, while admitting it is difficult to do while a parent is alive, and that for those of us who have to figure that out in real time, cannot wait — as in they cannot wait for the time. Not that the parent is dead."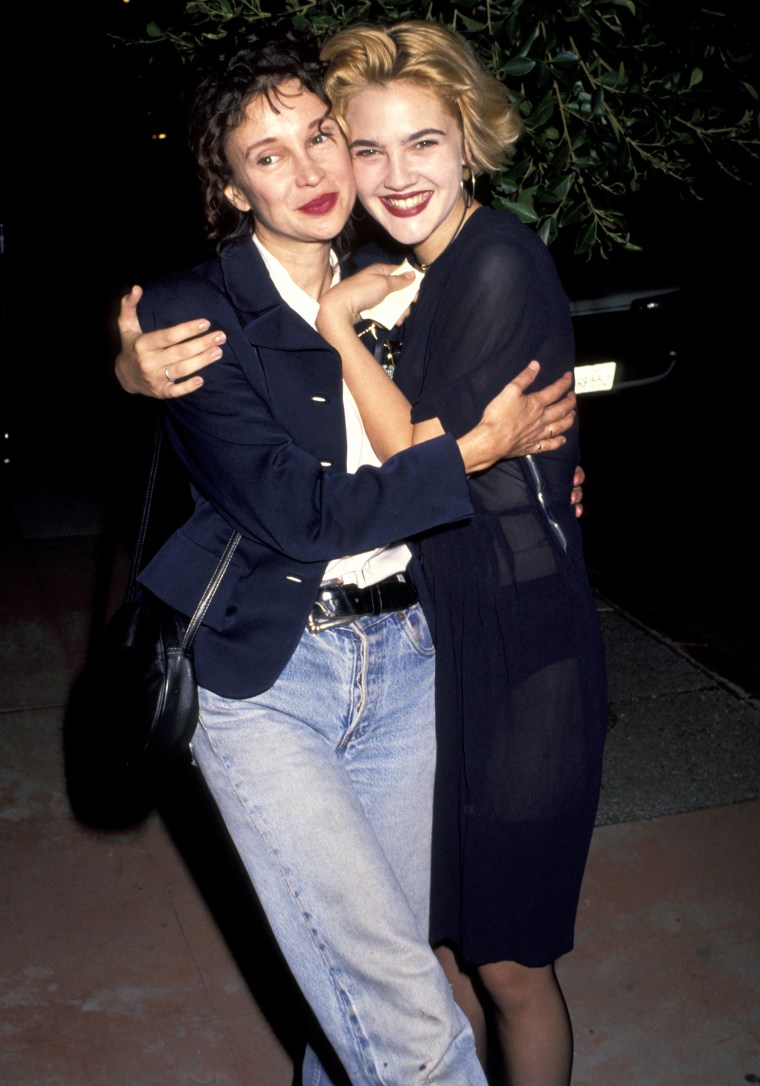 She continued, "Don't twist my words around or ever say that I wish my mother was dead. I have never said that. I never would. In fact, I go on to say that I wish that I never have to live an existence where I would wish that on someone because that is sick."
Barrymore's comments come on the heels of a new Vulture profile in which she opens up about her challenging relationship with her mom, Jaid Barrymore.
The "Charlie's Angels" star has long been candid about her turbulent childhood, which included nights out at Studio 54 and early struggles with drug and alcohol abuse. When she was 13, her mom sent her to a California drug rehab where she remained for nearly two years.
She legally emancipated herself from her mom and her father, John Drew Barrymore, when she was just 14.
The Vulture profile referenced Drew Barrymore's recent on-air interviews with Brooke Shields, who had a complicated relationship with late mom and manager Teri Shields, and former Nickelodeon star Jennette McCurdy, who discusses suffering abuse as a child in her 2022 memoir "I'm Glad My Mom Died."
"All their moms are gone, and my mom's not. And I'm like, 'Well, I don't have that luxury.' But I cannot wait. I don't want to live in a state where I wish someone to be gone sooner than they're meant to be so I can grow. I actually want her to be happy and thrive and be healthy. But I have to f---ing grow in spite of her being on this planet," Barrymore told Vulture.
The publication noted that an hour after making the remark, Barrymore regretted it.
"I dared to say it, and I didn't feel good," she said. "I do care. I'll never not care. I don't know if I've ever known how to fully guard, close off, not feel, build the wall up."
In a Mother's Day post on her personal blog this year, Barrymore, who shares two daughters, Olive, 10, and Frankie, 9, with ex-husband Will Kopelman, revealed that she texted her mom, now 77, on her birthday earlier that month.
"I texted her. It simply read 'Happy birthday, Mom.' and she wrote back, 'Thank you so much! I'm incredibly proud of you and send you love,'" Barrymore wrote.
"It was the biggest gift I could have ever received. To know that she is proud of me."