David Foster and Katharine McPhee's 2-year-old son, Rennie, is continuing to follow in his parents' musical footsteps with his drumming skills.
Proud dad Foster, 73, shared a video June 15 on Instagram that showed the talented tot banging away on his drum set.
In the video, Rennie, who wears protective earmuffs, a cute pair of red PJs and no shoes, hits the tom drums with aplomb before getting a steady beat going on his snare and bass drums and a cymbal.
"PROGRESS!! 2yrs 3mon," the legendary composer and music producer wrote in his caption.
Foster's followers couldn't help but be blown away by Rennie's uncanny musical ability.
"How does this even happen? Are there lessons involved? When my son was 2 he took a class where we sat in a circle and banged sticks together. Lol," joked one.
"Wow! He's 100% a child prodigy! Incredible!" gushed another.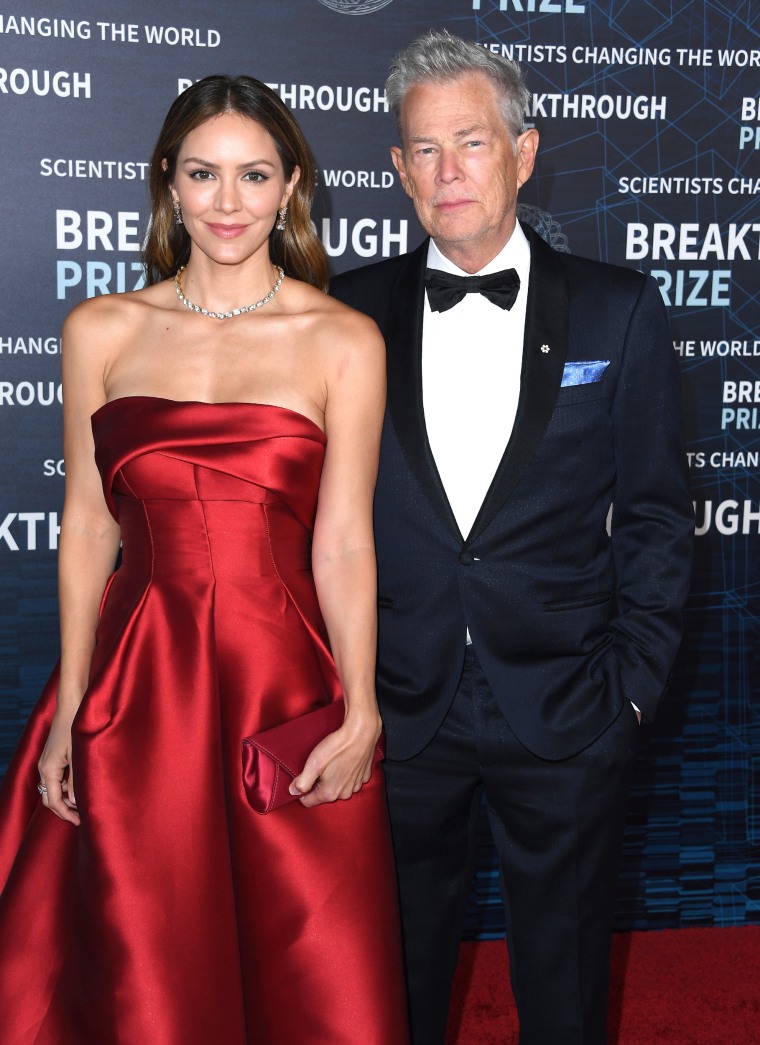 Of course, having parents like Foster and McPhee, 39, who found fame as the runner-up on "American Idol" in Season Five, could give a child a genetic leg up when it comes to making music.
Foster's new video of his percussion-loving son comes on the heels of an earlier video of Rennie he posted in January.
That clip showed the funky youngster standing while working the pedal of his high-hat cymbals and tapping out a cool rhythm on the top.
Foster praised his little boy in his caption.
"Finding his groove. 23 months," he wrote, adding a drum emoji. 
The same month, McPhee opened up about her desire to expand her and Foster's family.
"I would love to have another baby," McPhee revealed during a Jan. 26 appearance on "The Jennifer Hudson Show."
"We're not in any crazy rush, but I hope so," she added. "I love being a mom, I really love it."
While Rennie is the couple's only child, Foster is also dad to six adult daughters from previous relationships: Allison, Amy, Sara, Erin, and Jordan.
In January, Foster talked about the benefits of being an older father during an interview with People.
"I was not patient when I was young," he told the publication. "I still work, I'm still gone a lot, but maybe the time is a little more precious to me, because I got more runway behind me than I have ahead of me now." 
He added of Rennie "I think I can offer him wisdom from my (73) years on the planet, and maybe that's not a bad trade-off."