"Black Panther" just dominated the domestic box office battle for the fifth consecutive weekend — the first movie to accomplish that feat since "Avatar" — and became the seventh movie in North American history to pass the $600 million mark.
But the film — which stars Chadwick Boseman as the leader of an almost entirely black cast — is winning more than just the box office: It has also won the hearts of black parents, who say the film's importance is much deeper than other superhero flicks.
TODAY Parents asked several of the movie's fans, including weekend co-anchor Sheinelle Jones, to discuss what "Black Panther" means to their families in their own words.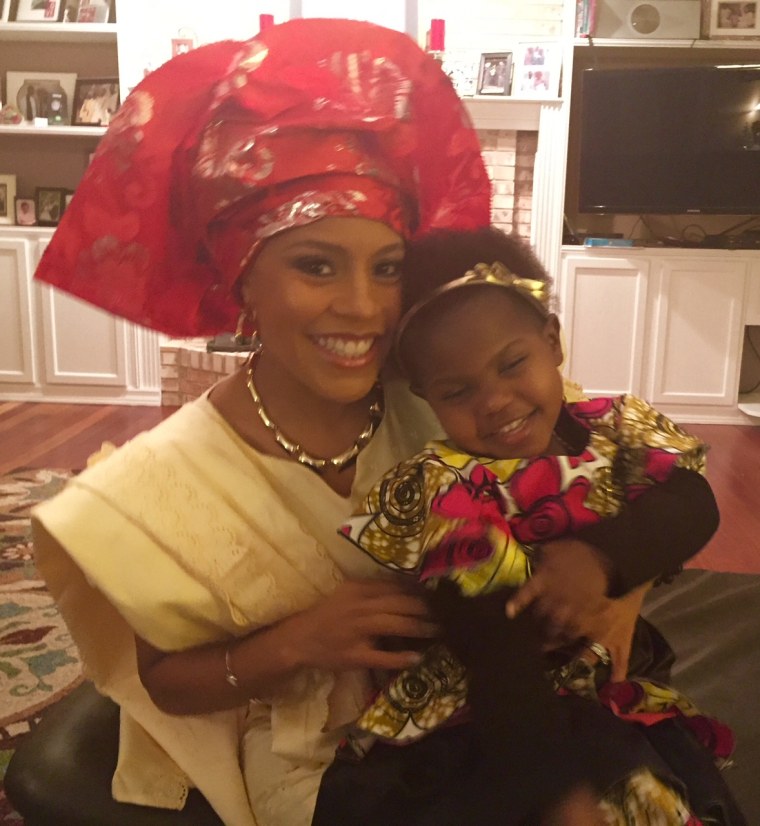 Sheinelle Jones, TODAY Show co-anchor:
"I walked into this film curious about all of the hype and with a desire to support all of the talented actors and actresses from around the world... but those actors and actresses gave something to me and my children in return.
I never realized my spirit was 'empty' in some places — or that perhaps there was a void inside of me that I didn't even know existed. But I know it now. To look up on that screen and see women who are a reflection of me inspired me to be my best self. They looked beyond amazing and, most importantly, they showcased the power of sisterhood. Even when the characters had strong disagreements, they pushed through it with love. Through their sisterhood, and strength and resolve, they were able to save their country. What a powerful message!
Another thing I personally loved about this film: the wardrobe, as the characters at times wore traditional native wear. It was breathtakingly beautiful. My husband is from Nigeria, and we often wear native clothing when we're with his family for various occasions. My children's lives are filled with the culture at home, but to see it on the big screen? Our kids were able to see the culture celebrated, sending an unspoken message about how beautiful they are when they put on those vibrant colors. It makes me so happy I could cry.
The second time I saw the movie, I took my 8-year-old son. I think I stared at him more than I did the screen, because I loved watching his big brown eyes take it all in. He was so captivated and engaged. There, in front of him, was a super hero who was of African descent, just like him. It's not something we take for granted. I walked out of the theater with my head held high, motivated to be the best woman God made me to be, and as I looked down at my little guy, I saw an extra pep in his step too. Absolutely. Priceless."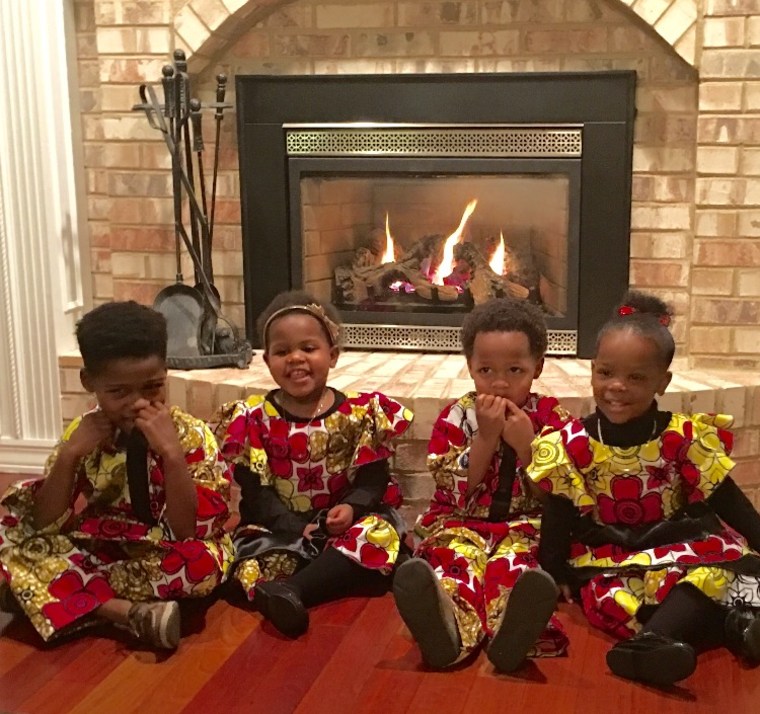 "For starters, I now am calling myself and every other hard-working African-American mom a #PantherMom. My 6-year-old son is obsessed with his brown skin color — fortunately, in a positive way — and the existence of 'Black Panther' is so crucial to keeping his self-esteem high and his self-doubt low.
I also love the nuanced and incredibly empowered women in the Wakanda universe. As my son develops his worldview, 'Black Panther' will be providing a LOT of powerful, positive messages that my family believes in and agrees with. He'll be getting a LOT of 'Black Panther' gear for his birthday, for sure! Wakanda forever!"
Never miss a parenting story with the TODAY Parents newsletter! Sign up here.
Nat Piggee, Chicago attorney and father of two:
"I think 'Black Panther' was good for my family on a couple of levels. It was great to see main characters in an awesome superhero flick that look like us. It was even better to have that happen in a theater packed with a diverse crowd cheering along with us. What I didn't expect, though, was how well the film set up its character development and conflict around the issues of race, colonialism, chattel slavery and nationalism. Talking about the movie has been a great way for us to get into some pretty heavy issues around the dinner table."
My son is actually too young to see the movie or understand its importance, because he's 4 and not very into superheroes, but this is what I can say. For so long, black kids have been cheering from the sidelines. Of course, they can appreciate a superhero for what they do, and they can relate to any white character's story. But when the character and the actor on that screen look like you, it is almost like a lightbulb goes off in their heads. They suddenly realize that they matter. Someone took the time to give them someone they can relate to. It's more than just admiring the superhero because they saved the world from the bad guys; it's because they saved the world from the bad guys in skin that is brown. Kids want to know they belong, and that they matter. And that is the biggest takeaway from 'Black Panther,' both the film and the character: He belongs in the world, and no one ever tells him he doesn't."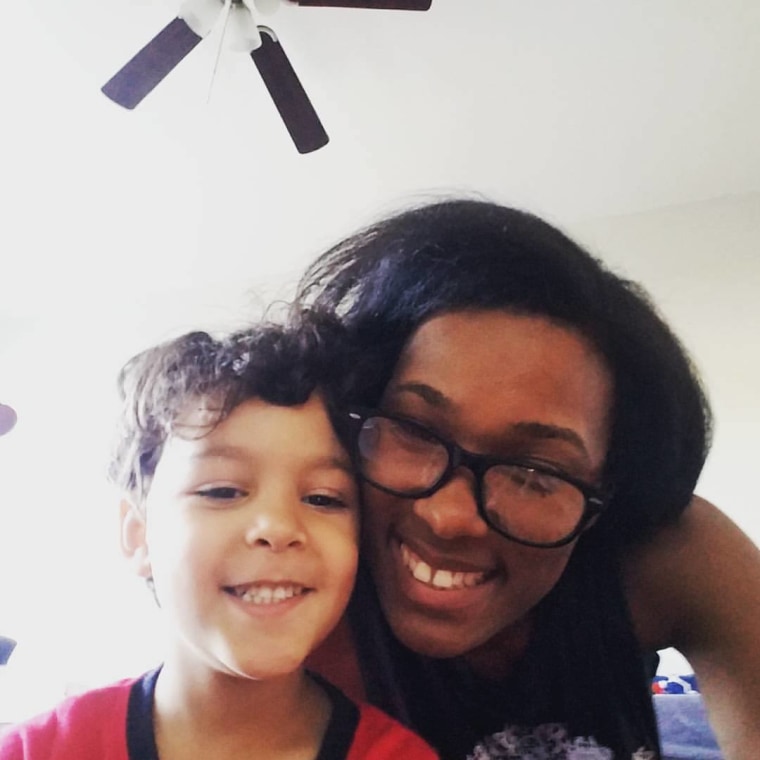 My kids are Marvel fans, and we pre-purchased tickets for 'Black Panther' weeks in advance. It was a three-generation affair, with both sets of grandparents and 10 other family members.
My Ethiopian-born kids were more than entertained by the movie, they were connected to it; it was like part of who they were was being reflected back to them. Born and raised in an African country that was never colonized, they noticed specific Ethiopian references in the movie right away. Before coming to America in kindergarten and second grade, their lives were surrounded by leaders and heroes who looked like them.
My 16-year-old daughter saw the beauty in Wakanda and became sentimental about her homeland. She said she hoped that it would help dispel the myth of Africa as a place of poverty and famine and show people the depth of knowledge and talent of the people. She was awed by the beauty and strength of the women on screen. She said that on the surface, it was a stark difference between the way women are viewed in many African countries — that women are often expected to be submissive and perceived to have no power. No matter the perception, she said, 'In the heart of the quietest woman is a warrior with the ability and determination to conquer any challenge.' 

My 14-year old son keyed in on the relationships. Immediately after the movie, he said that T'Challa, King of Wakanda, and Shuri, the princess, had a relationship like he and his sister. It showed an inseparable bond with brother protector and sister genius. His favorite scene was the fight scene on the water when T'Challa seemed to be losing to Killmonger and Shuri could not contain herself, shadow boxing as though she could transmit her will to save her brother. 
'My sister would have jumped from those rocks to defend me,' he said.
Beyond the bond between brother and sister, he saw the movie as a statement on family strength, protection, loyalty and love strong enough to defend each other and an entire country. He described the fight scene as a metaphor for the challenges that he has been through in his young life and how through it all, his sister and I have always been there. That support has made him feel that he could do anything. 
He ended by saying, 'The movie showed the way we work together as a family and always sacrifice for each other. When I watched the movie, I saw us.'"