It's not every day parents react to their kid's coming out by congratulating him in a newspaper advertisement.
Joan and Craig Wilson have been very supportive of their son Drake since he told them he was gay in February 2014. So supportive that they felt compelled to help the LGBT community of Houston, even though they live in Snohomish, Washington.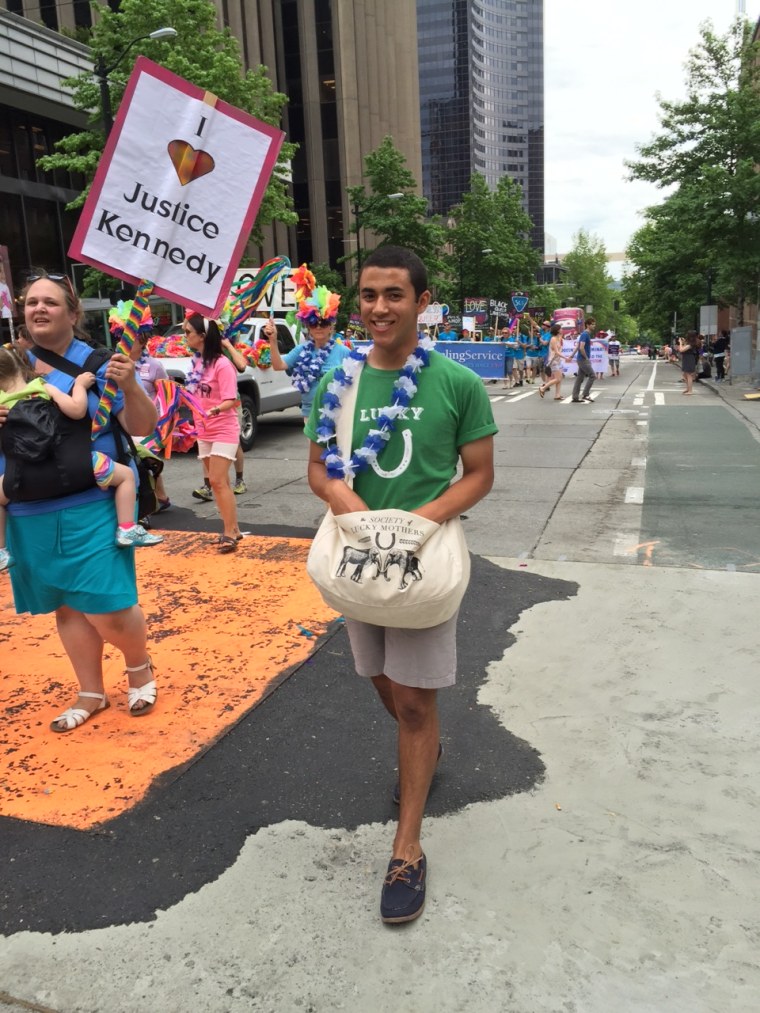 After the HERO (Houston's Equal Rights Ordinance) campaign for gay and transgender rights was repealed in November, the Wilsons decided to put an ad in the "Celebrations" section of last Sunday's Houston Chronicle congratulating 17-year-old Drake on coming out as gay.
"I was so upset to see what was going on in Houston, so this was my way of showing pride and inspiring other parents to be courageous," Joan told TODAY.com.
"The parents of Drake are pleased to announce that their son has come out," the advertisement read. "Drake is currently a senior in high school where he is captain of the tennis team, ASB Vice President and NHS member. He is a church deacon and enjoys film making and baking. And yes, he adores Barbra Streisand."
Drake first came out to his sister, Gabrielle, 21, over the phone while she was studying at Harvard. When his parents went to visit her the following week, they noticed she had a pride flag attached to her backpack. They asked her if she was gay.
Gabrielle said "No, but you'll probably want to talk to Drake."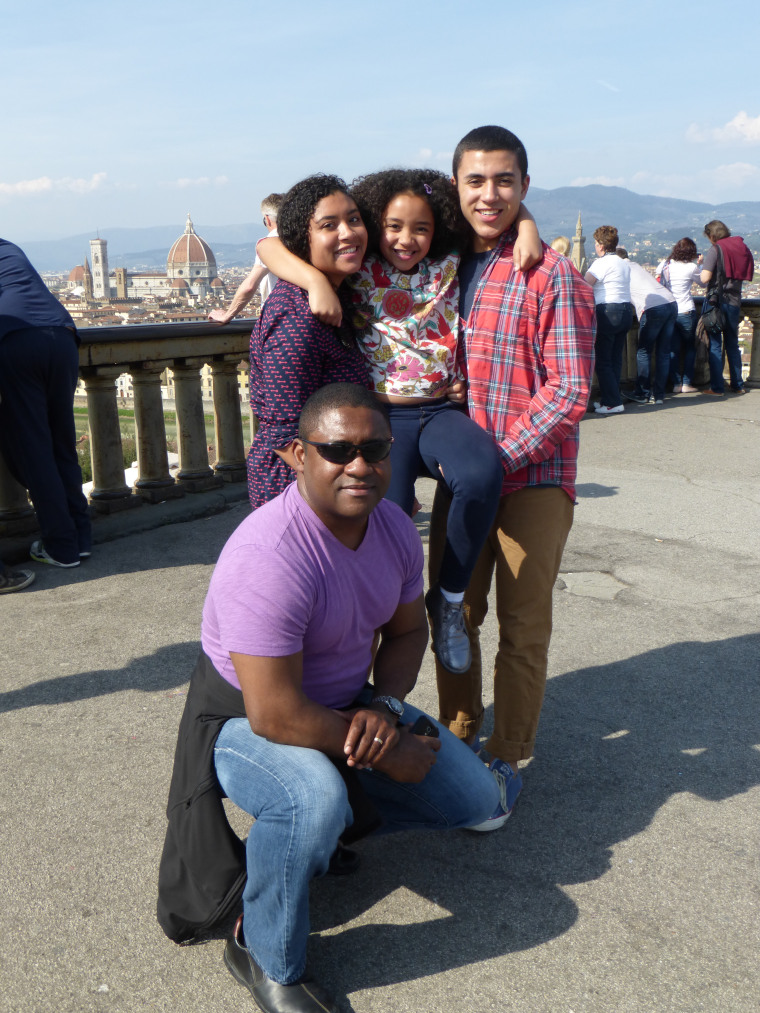 A couple of weeks later, Joan woke Drake up on Valentine's Day with a care package. She told him that if he happened to be anything but straight, she and Craig would love him no matter what.
"We both started sobbing," Joan, 51, said. "I've suspected it for a while and so I've always tried to make it clear that that my husband and I would be nothing but supportive."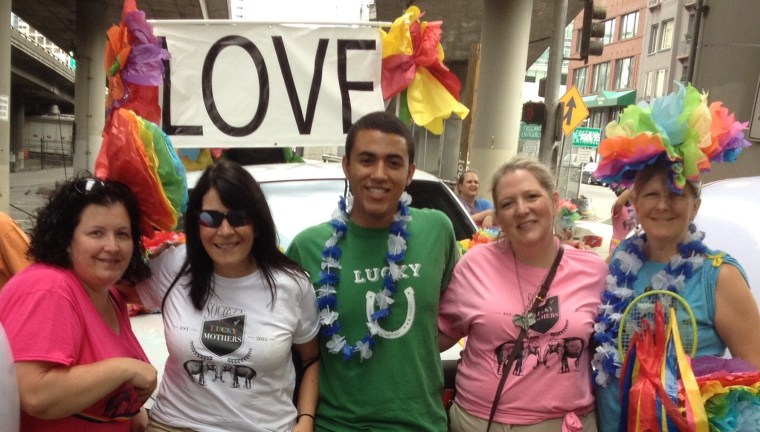 Drake then came out to the rest of his family, including his younger sister, Colette, 10. He was going to wait until college to come out to friends, but after watching "The Normal Heart," a movie about the AIDS epidemic in the 1980s, he changed his mind.
In August 2014, a couple of weeks before going back to Snohomish High School for his junior year, he came out in a YouTube video. In it he thanked his family for "being an example of how all families should be," as well as the world for "allowing change in a positive direction."
"A lot of times, parents don't see positive examples of handling a child coming out," Joan said. "If parents see others being supportive, maybe there's a glimmer of hope for society."