Facing the prospect of little or no paid time off from work when a baby arrives, some new parents are turning to crowdfunding to make family leave financially possible.
Sites like GoFundMe.com are full of pleas from moms and dads asking for donations to help them get through weeks or months without one parent's paycheck.
Jennifer Warren Baker, a piano teacher in Purcellville, Virginia, posted her fundraiser not long before she gave birth to her fourth child in January.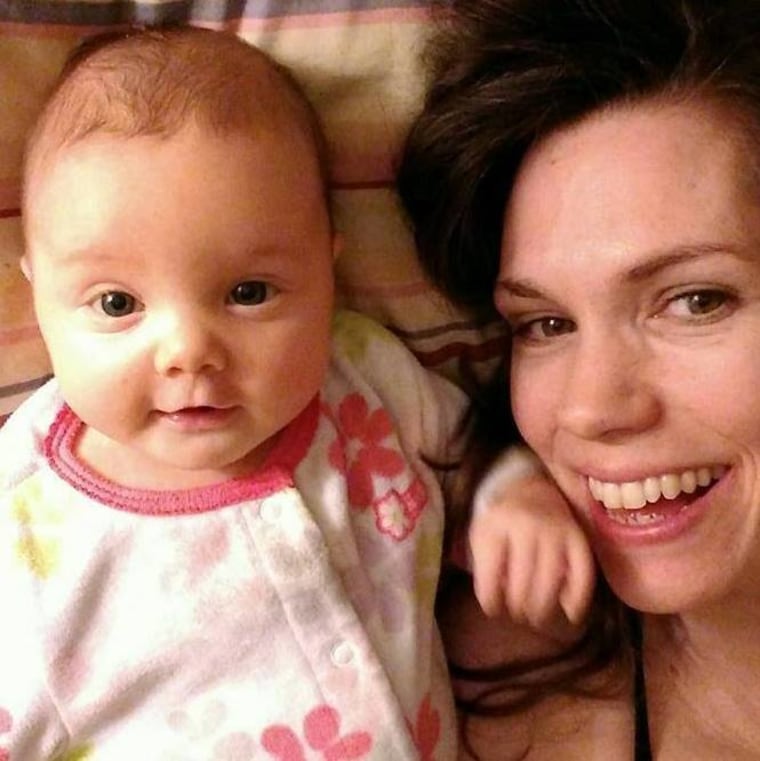 Baker desperately wanted to take two months off from work, but she's self-employed and has no access to paid maternity leave. As her family's primary breadwinner, her income was essential.
"I had to think creatively… people are crowdfunding everything else, why can't I do this?" Baker, 41, told TODAY Parents, noting she's passionately upset there's no national policy in place to financially help new moms stay at home after a birth.
Related: The problem with parental leave in the US and how other policies compare
"We separate women from their infants before we would ever separate a kitten from its mother. Why do we do that? Why do we force women back to work so soon?"
The experiment worked. Baker raised almost $3,200 — mostly from clients, friends, family members and people she knows in her community. One stranger also donated.
"I think people felt sorry for me that I was in this position, that I had to do this," Baker said.
The money was "absolutely essential" in allowing her to take almost eight weeks off, she said.
Katie Feliz, 34, and her husband Esli, who live in State College, Pennsylvania, raised almost $1,200 on their GoFundMe page before welcoming their daughter Emberly on Easter Sunday.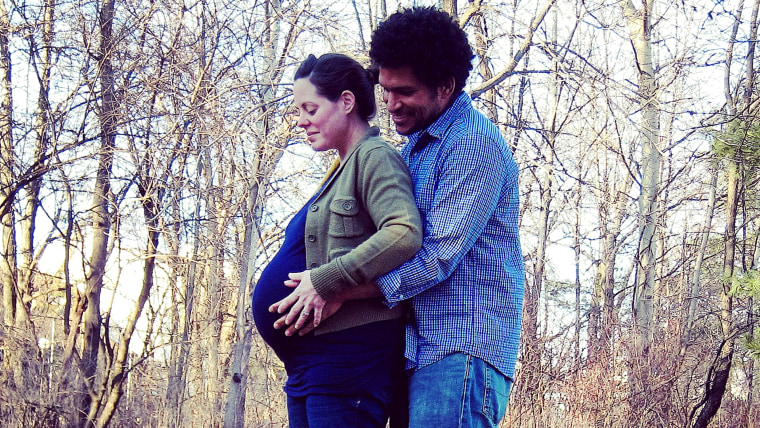 They both have master's degrees, but the economy and other circumstances have led them to entry level jobs: She works at a grocery store and he works at a small landscaping company.
Feliz didn't know that signing up for her employer's short term disability insurance would have allowed her to take a few weeks off with partial pay after giving birth, so she skipped the offer. That left the family with the option of Katie taking unpaid leave and living only on Esli's income for a while.
"There would be bills that we probably couldn't have paid. Student loans we may have defaulted on," she said. So the couple eyed crowdfunding and thought, why not? Family and friends made all the contributions.
"(We) feel incredibly blessed by the response… not having to worry about (bills) at a time like this is pretty great," Feliz noted.
Related: Two weeks after baby? More new moms cut maternity leave short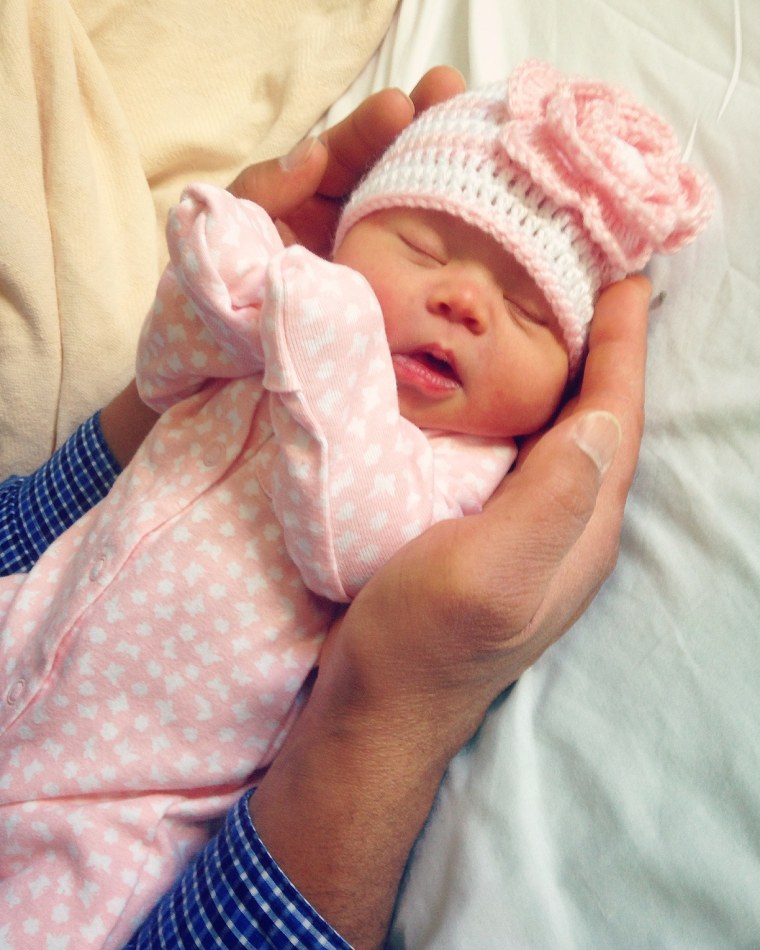 GoFundMe campaigns that mention maternity leave or child care have raised over $8.8 million across 5,800 fundraisers, said Kelsea Little, a spokeswoman for the company. Over the past few years, the site has seen many campaigns centered around issues that put economic pressure on middle-class families.
"We are incredibly proud to provide a platform that allows new parents to raise the funds necessary to spend precious moments with their children," Little said.
The fundraisers have mixed results, with some parents receiving no donations at all and others collecting hundreds or even thousands of dollars.
The trend is not a good thing, said Kristin Rowe-Finkbeiner, executive director and CEO of MomsRising, an advocacy group calling for more family-friendly policies.
"It's unfortunate that that type of self-funding is needed because the time has come for paid family leave for everyone. Momentum is growing for that to happen," she said. "Too many people are struggling with Band-Aid solutions in the meantime."
So how did we get here?
Only 12 percent of Americans who work in the private sector receive paid family leave through their employer, according to the U.S. Department of Labor.
Related: Netflix offers 'unlimited' leave for new parents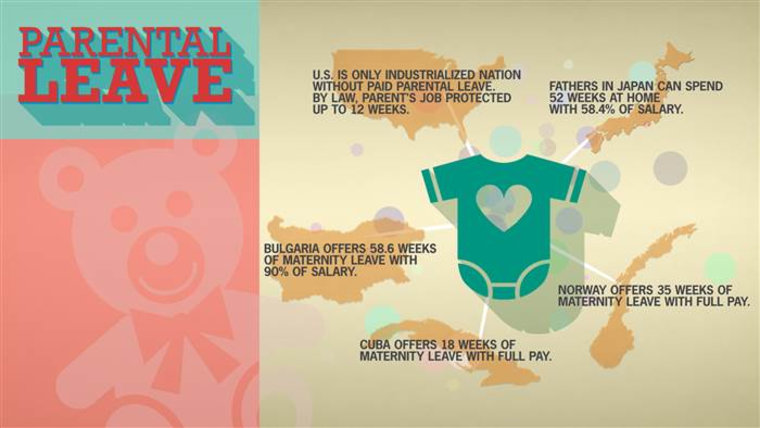 The Family and Medical Leave Act allows eligible employees at larger companies to take up to 12 weeks of job-protected leave a year to take care of a newborn. That time off is unpaid, however.
"What good is that?" Baker wondered. "It's not an adequate solution."
Indeed, the U.S. is the only industrialized nation whose government does not support paid parental leave.
"We live in a broken system, where mothers are forced to choose between spending valuable time with a newborn baby, or providing for a family," wrote Kerry Mullen of Medina, Ohio, in her campaign to raise funds for maternity leave.
She has collected no money so far.
Karen Sanborn was luckier. She raised almost $1,200 on her GoFundMe page to help pay for time off with her newborn daughter.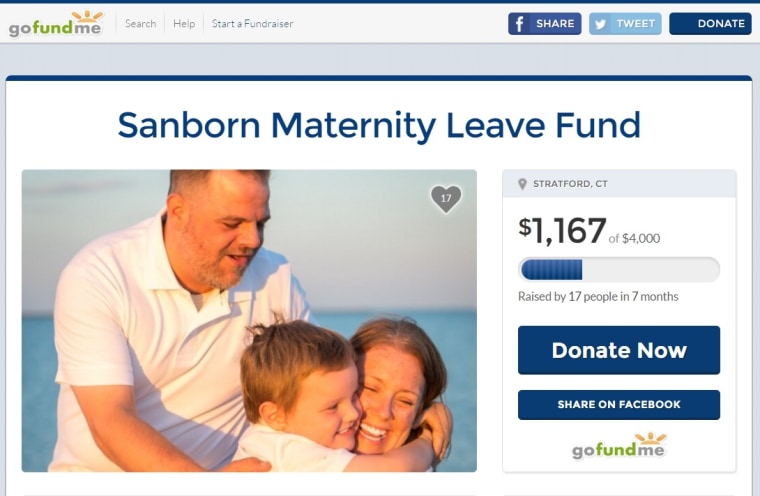 As an administrative assistant for a public school district in Connecticut, she's allowed to take 12 weeks off but the leave is unpaid, except for any portion covered by sick time, Sanborn said.
She got the idea to crowdfund after friends and family started asking if she would be holding a baby shower.
"I felt a shower is a one-time event, so my husband and I thought that money would be a bigger help," Sanborn noted.
The funds raised, plus the money the couple saved on their own, will help them get through the 12 weeks of maternity leave, she added.