Like father, like son. And, in this case, like great-grandpa, too.
On July 1, Connor and Jordyn Eppard welcomed the newest addition to their family.
Beauden Matthew James Eppard arrived 17 days early via cesarean section. Despite his premature delivery, he was a healthy 8-pound, 11-ounce baby. And a special baby at that.
Beauden, his father, Connor James Eppard, and his great-grandfather, James Elmer Morrisette, share more than names. They share the same birthday too.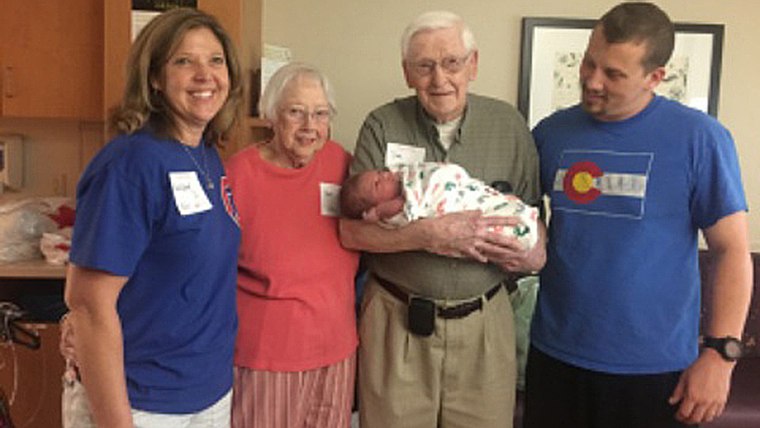 Beauden's chance birth makes him the third generation of men in the family with a July 1 birthday
"When we found out last fall that we were going to have a little baby, it just happened that the due date was close," Connor, 27, who lives in Littleton, Colorado, told TODAY. "We kind of joked about having all three of us on the first, but didn't really take it seriously."
About two weeks before to Beauden's due date, Jordyn went in for a routine ultrasound. Beauden's head, shoulders and stomach were enlarged. His length hadn't changed, so doctors weren't too worried.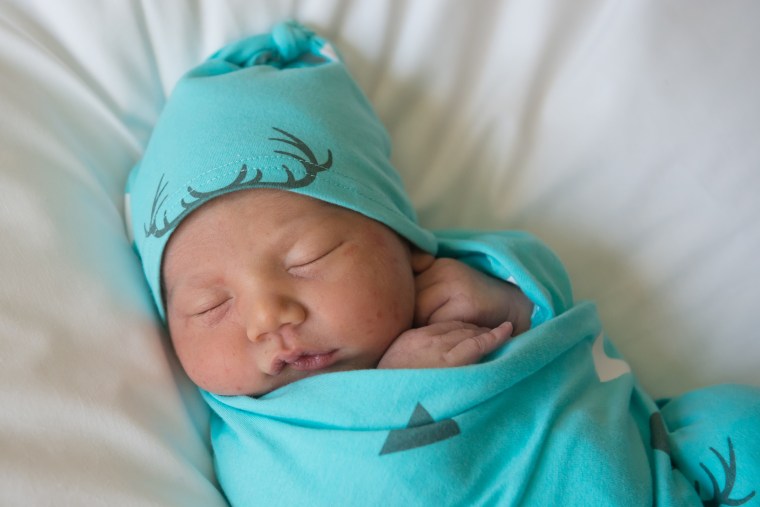 But later that night, after returning to a brand new home in Littleton, Jordyn went into labor.
"I did not want him to come on the first at all, because it was 17 days early. That can sometimes cause problems." Jordyn told TODAY. "For me, I just wanted him to be healthy more than anything."
Thankfully, Beauden is healthy, but his birth was not the easiest. His size would have made a vaginal delivery difficult and dangerous. At one point during Jordyn's labor, he got stuck in her birth canal. That's when doctors began to push for an emergency C-section.
At about 2 p.m., Connor's grandfather, Morrisette, received a phone call.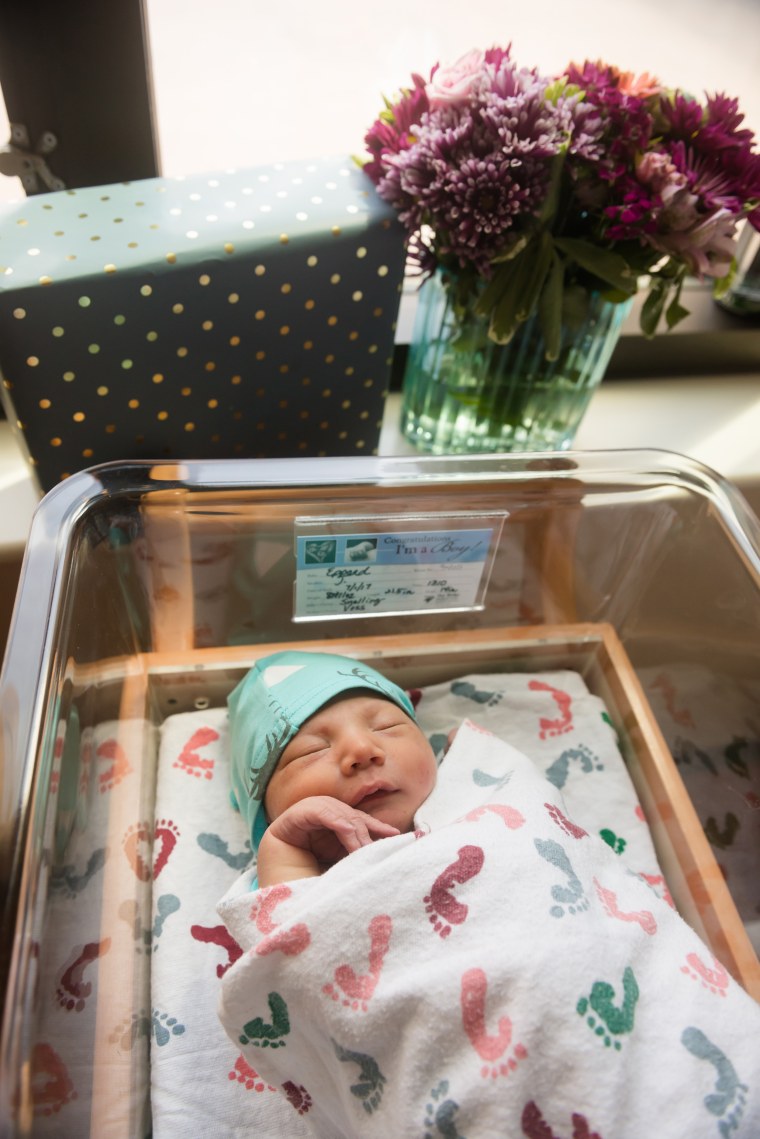 "Hey grandpa, you might want to sit down for a second," Connor told TODAY, remembering the call.
Morrisette and his wife could hear the baby crying in the background. He was speechless. She was ecstatic. Hours later, they arrived at the hospital to welcome baby Beauden.
The odds of three out of four generations sharing the same birthday are incredibly slim — about 1 in 33,374, Dr. Ben Dyhr, a mathematics and computer science professor at Metropolitan State University Denver told Denver 7.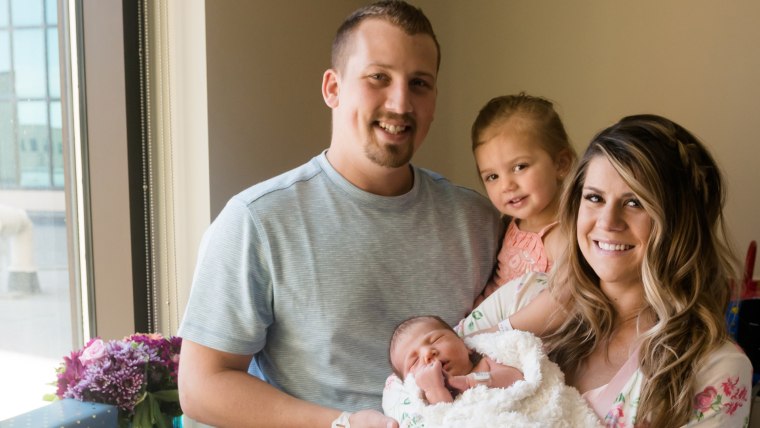 To celebrate the extraordinary twist of fate, Connor and Jordyn made a last minute decision. They'd originally chosen "Beauden Matthew" for the baby's name, but added "James" in honor of Morrisette.
"Grandpa is the prototype gentle, old man, I hope someday I can be like that. He's a great guy, truly a role model," Connor told TODAY.
The family already had a tradition to celebrate Connor and Morrisette's joint birthdays. Every year they gather on July 1 for a huge party and reunion.
Next year, they'll have even more reason to celebrate.