Baby on set! Take a cute infant, an abundant supply of boxes and parents with a sense of humor, and watch movie magic unfold without ever leaving home.
The Cardboard Box Office is a project created by Lilly and Leon Mackie, who recently moved from New Zealand to Sydney, Australia. The transfer left them with a mountain of cardboard boxes, while the arrival of their baby son Orson 10 months ago meant their social lives were "drastically altered." So the couple decided to try to make some fun of the situation.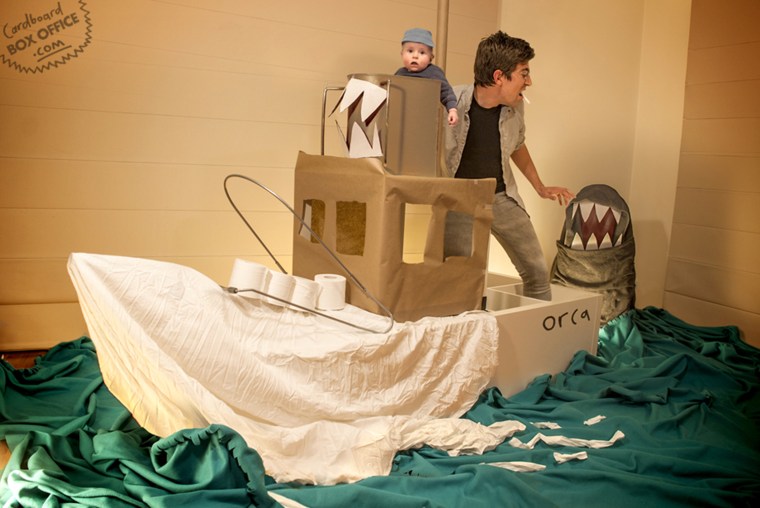 "We started after creating a one-off photo where we wanted to portray the general mess and sleep-deprivation that comes with being new parents," Lilly Mackie told TODAY Moms in an email.

"People seemed to really love it and asked for more. We had a lot of weekends at home and a stockpile of cardboard so we thought 'Why not?' It went from there."
The Mackies took the first photos in September and have portrayed 14 movies so far, including their versions of "Cast Away" (or "Castababy"), "Jurassic Park" (or "Goo-goo Gaa-gaa-rassic Park") and "Terminator 2: Judgment Day" (or "Pappa La Vista, Baby").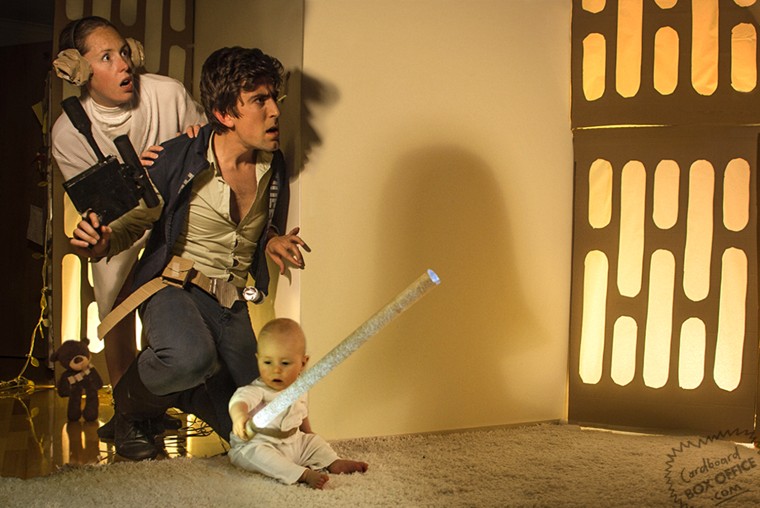 Even "Star Wars" gets the Mackie treatment, with baby Orson wielding a cardboard tube in place of a lightsaber and mom sporting impressive Princess Leia-like hair buns made out of brown paper in the photo titled, "Wah Wars."
The family usually creates the sets on Saturdays and posts the whimsical pictures on their blog and Facebook page, which has almost 3,000 fans.
Besides cardboard boxes, the photos feature costumes, props, and sets created out of everyday household items, toys, "and three individuals slowly losing their sanity," the Mackies quip on their blog.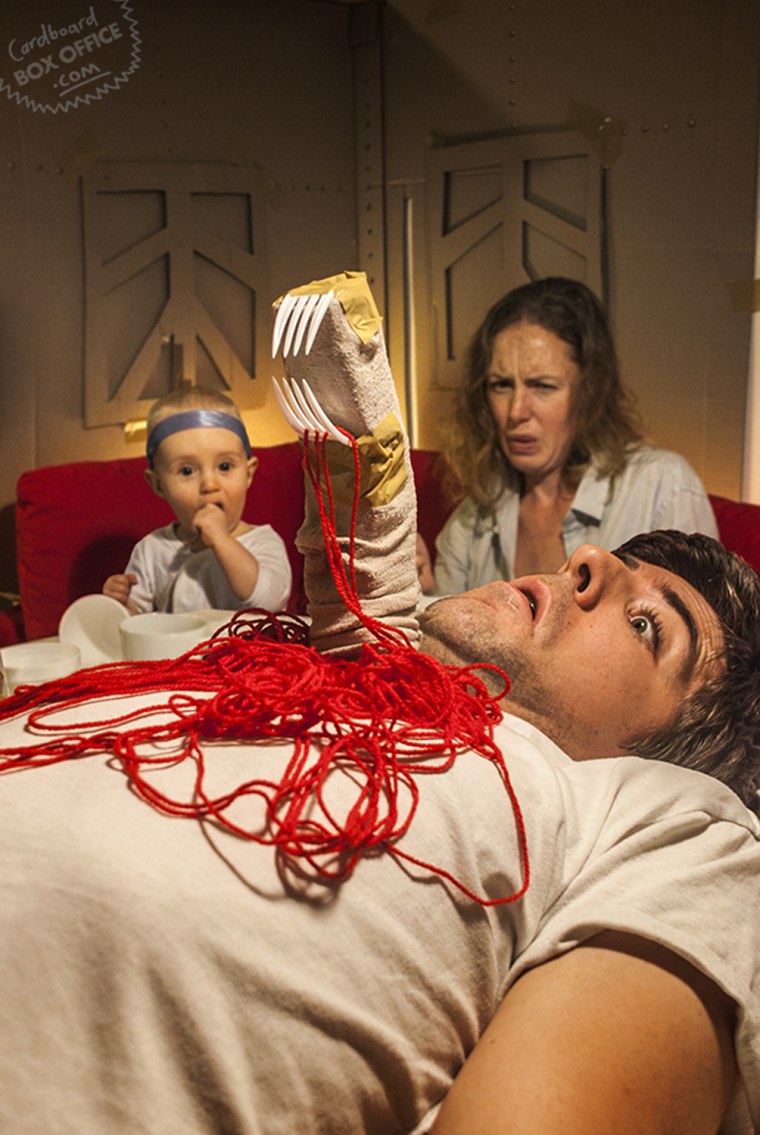 Leon, who is a children's book designer at a large publishing company, and Lilly, a stay-at-home mom, are both massive film buffs and photography fans, Mrs. Mackie said. The baby is also becoming a connoisseur of movies – and cardboard boxes.
"Orson seems to find the photo shoots quite fascinating and enjoys exploring the sets and ripping things apart. There's never a dull moment for him on a Saturday night," his mom said.
"When he gets a little older we will bring in a lot more of his input, asking for his ideas on films and sets. Make it a real family thing. I think he may come up with some quite funny things."
Using a lot of cardboard boxes, a lot of ingenuity, and their infant son, Orson, Leon and Lilly Mackie craft clever re-creations of such films as "The Life Aquatic with Steve Zissou" and "Star Wars."