Stacey and Darren Gagnon have six children, four of them with special needs. When they encourage other parents to teach their kids about kindness, they speak from the heart — and personal experience.
Over the summer, the family attended a new church where children stared or pointed at Joel, their 9-year-old son who was born without an ear.
"We push and push our kids to achieve in athletics and academics and all areas of life, but we're not teaching them the most important lesson in life and that's compassion," Stacey said Wednesday on Megyn Kelly TODAY.
Stacey described the incident in a heartbreaking Facebook post over the summer that went on to be shared more than 28K times.
"Joel was born with a cranio-facial impairment. He is missing an ear and some bone structure. I know he looks different, but today hurt," she wrote. "I stood at the door and watched every child look with eyes wide and mouths open at my child."
Joel then fled to the back of the room to hide, she continued.
"He had buried his head in his arms because you cannot hide in plain sight."
The Gagnons, both 42, have children ranging in age from 6 to 16. Four of their children, including Joel, are adopted and have special needs. The couple has fostered more than 20 other children and is in the process of welcoming a 2-year-old Bulgarian daughter with special needs into their family.
"I don't except that my children won't be looked at. That's not my expectation," Stacey said on TODAY.
But she wants parents to play a more active role in teaching their children to react from the heart. For example, she encourages them to show their children pictures of people who look different and talk to them about how those kids might feel.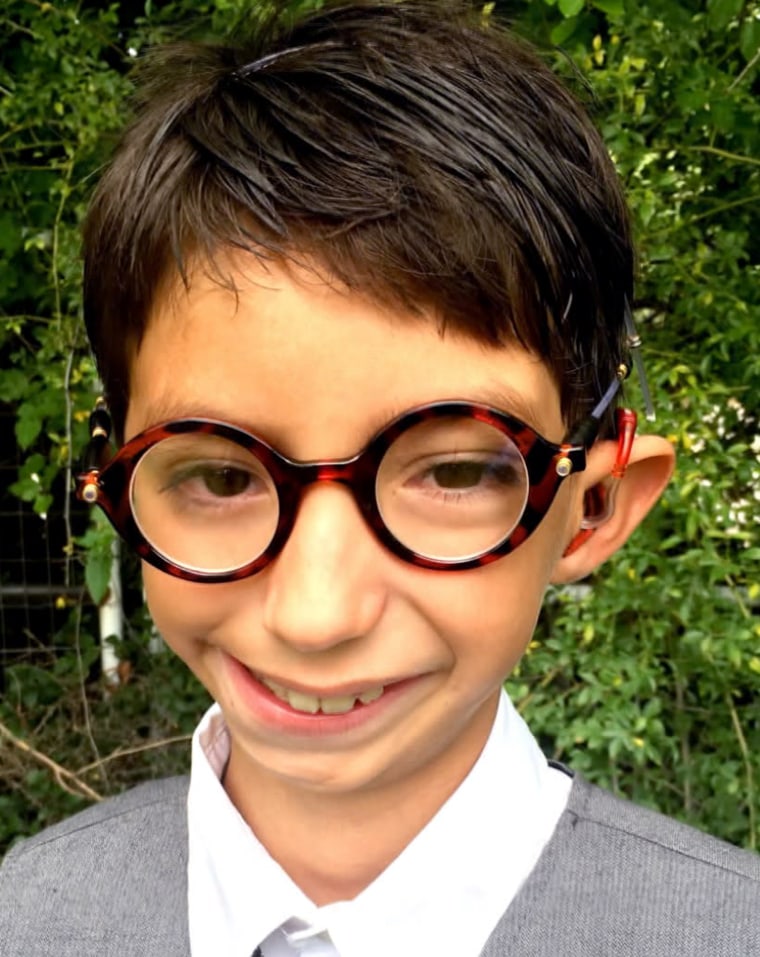 "I'm learning as a parent that you have to be intentional in teaching your children to be kind. You have to be intentional in teaching your children to serve and love other people," she said.
"We teach our kids, 'Don't stare,' but we should go one step farther and teach them, no, don't just not stare or don't just stand back when bullying happens, you need to become involved and you need to get in there and become a friend."
Joel, who was adopted when he was 18 months old, has Goldenhar syndrome, a congenital birth defect that affects the development of the face and other parts of the body. In addition to missing his right ear, he also is missing a rib and wears a hearing aid.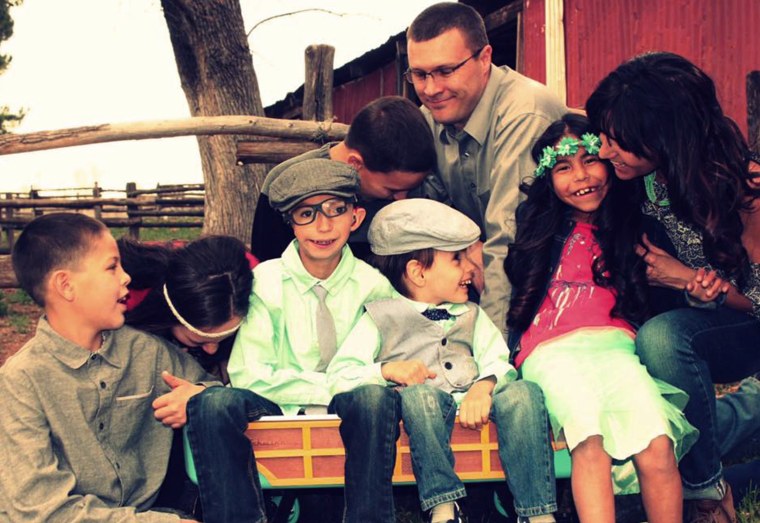 In July, after he was stared down in the church classroom, Joel left the room with his mother.
"I held him in my arms during church and he drew 'Joel loves Mom' on my palm," the nurse and former educator wrote in her Facebook post. "In the past, I have always stepped into the role of teacher to educate kids ... and talk about differences, but today I did not. Today, I did not teach someone else's kid because I was too busy holding my broken-hearted son."
Stacey's husband, Darren, said incidents like this are becoming more difficult as their son gets older and fully understands what is happening.
"There have been a lot times Joel has asked us, 'Why did God make me without an ear?' As a parent, you kind of go, man, that's a tough one," he said.
"With all of our kids having so many differences, it helps we can point at others and say, 'Well, look here are others.' We all have our own differences."
Follow Eun Kyung Kim on Twitter or Facebook.