/ Source: TODAY Contributor
Editor's note: This article addresses the issue of suicide. If you are looking for help, please call the National Suicide Prevention hotline at 1-800-273-8255.
This year, my community in Nampa, Idaho, has been hit with the tragedy of teen suicide not once, but twice.
Along with other parents of local high school students, I found myself thinking, "What could we have done to stop it?" and "I didn't know anything was wrong." The empty chairs in the classrooms speak volumes, and yet they give us no answers.
Understandably, our community was especially interested in the recent debut of the Netflix original series "13 Reasons Why," co-produced by singer/actress Selena Gomez and starring Katherine Langford and Dylan Minnette. The series, based on the  2007 popular YA  novel  by Jay Asher, depicts the suicide  — and its aftermath — of a high school student named Hannah Baker.
The series has entranced young viewers and their parents, drawing them into the drama of seeing each of those who wronged Hannah in life get their own harsh spotlight after her death.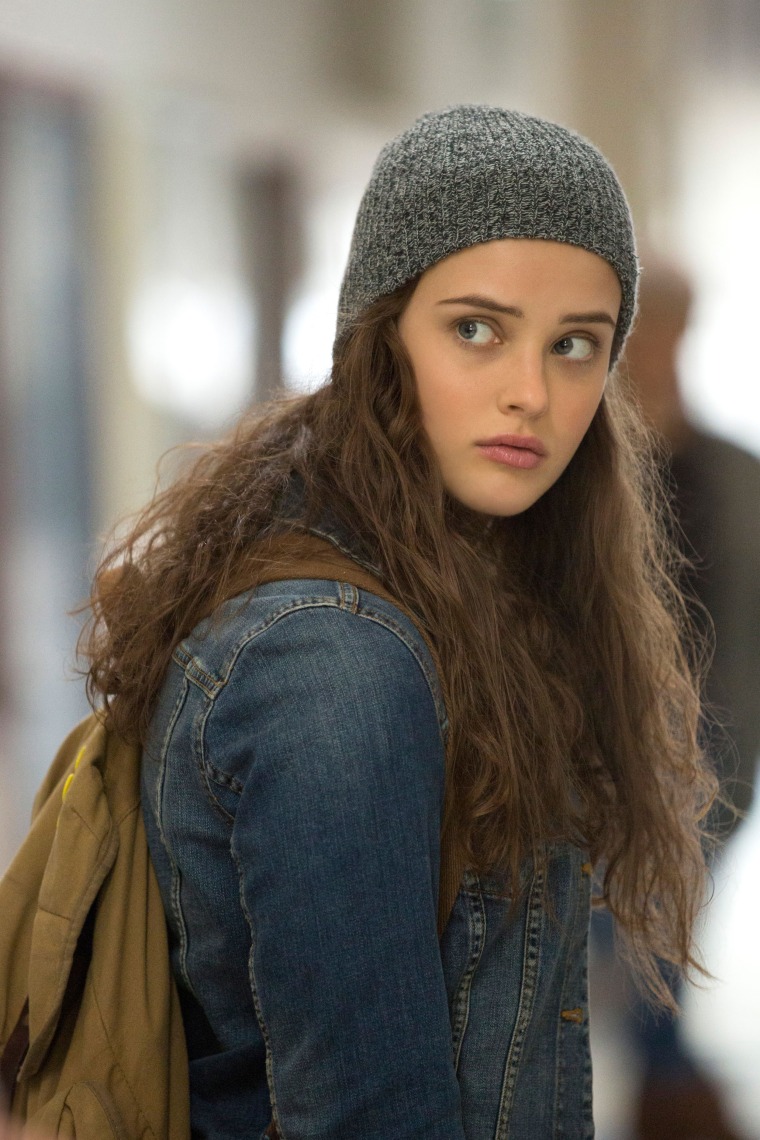 Wendy Roberts watched the series with her two daughters, both of whom are students at Nampa High School and experienced the recent suicides in their own school community. Roberts told TODAY Parents, "Our children's friends aren't raised the same, and that is what makes the world turn and makes it unique and wonderful. This series shines light on struggles that our youth have on a daily basis and their friends and classmates." 
RELATED: Teacher writes notes to 130 students after teen's attempted suicide
However, the series is also catching criticism from those who point out that it simplifies and perhaps even glorifies suicide. Melody Helms, a mom of two teen daughters from Madison, Alabama, told TODAY Parents, "Kids aren't telling their parents they're watching it and are left to deal with the emotional repercussions."
Critics note that mental illness isn't explicitly mentioned in any of the 13 episodes, and that the show implies that not only are those around Hannah accountable for their wrongdoings, but for her actual death — perpetuating the idea that other people can save someone from suicide or push them into it.
Never miss a parenting story from TODAY.com! Sign up for our newsletters here.
TODAY Tastemaker and child development expert Dr. Deborah Gilboa told TODAY Parents that she believes "13 Reasons Why" is not right for every teen or family, but she encouraged parents to consider it an option for approaching a difficult topic with their teens. "The issues of mental health struggles and suicide will touch most every teen in some way," she said.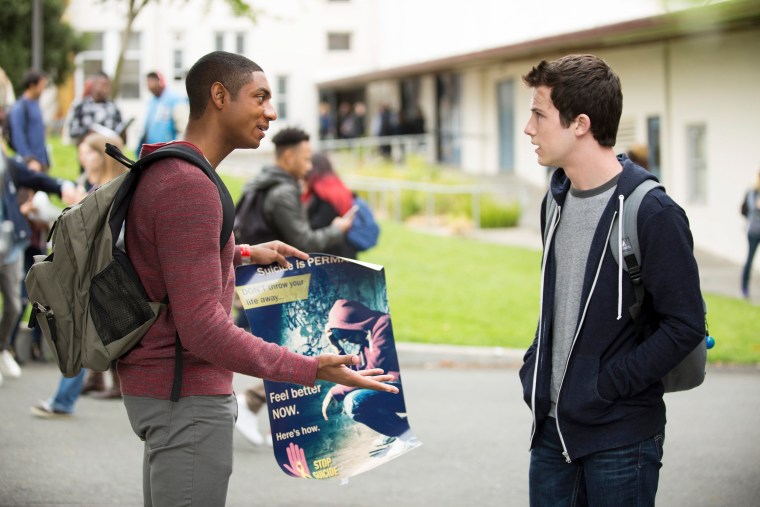 "This show is just one way of opening that conversation at home. If you don't want to use this entry, find another," she said. "Teens need to know that their adults are ready to talk about difficult topics, this one in particular."
Dr. Gilboa said that more important than the show is how your individual child reacts to it. "I would watch my child even more than I watch the show, to see if they are affected by or interested in any of the topics or scenes. I'd also watch for their reactions."
Marie Mesa, a mom of three from Yuma, Arizona, agrees that timing is everything. "It could affect them and be something they aren't willing to come right out and talk about, so you have to catch them in the moment because you might not get that moment again."
Suicide is the second leading cause of death for youth ages 10-24. Suicide Awareness Voices of Education has released a set of talking points to address suicide-related content to help parents and teachers talk to youth about suicide as it relates to the drama that unfolds in the series.
If you or someone you know needs help, please call the National Suicide Prevention hotline at 1-800-273-8255 anytime. For international resources, including hotlines in every country and more information, please check out this Crisis Information page created by Netflix.