Cora and Troy Lockhart were faced with a tough decision. They could either sit and grieve about the cards their toddler daughter was dealt, or make the most of the short time she has left.
Five months after Shiann Lockhart was born in September 2013, she was forced to undergo heart transplant surgery.
Her parents thought everything was OK until a year later, when she was diagnosed with PTLD lymphoma, a type of cancer that afflicts transplant patients.
The disease started in the 2-year-old's brain and soon spread to her entire body.
After months of treatment, the family made the difficult decision to discharge Shiann from the hospital and bring her home to Columbus, Ohio, where she's been in hospice care for the past month.
"Enough was enough, we thought," Cora Lockhart told TODAY. "She has been through too much in her brief life to have to deal with anything more."
RELATED: Mom pens moving letter after son is only one excluded from birthday party
When deciding how to spend Shiann's final months, the Lockharts thought of all the big moments in a young woman's life: her prom, her graduation, her wedding.
"Every mother should be able to help their daughter pick out a prom dress and every father should be able to share a dance with his daughter on her wedding day," Lockhart said.
So the family started a bucket list of 73 activities to do together.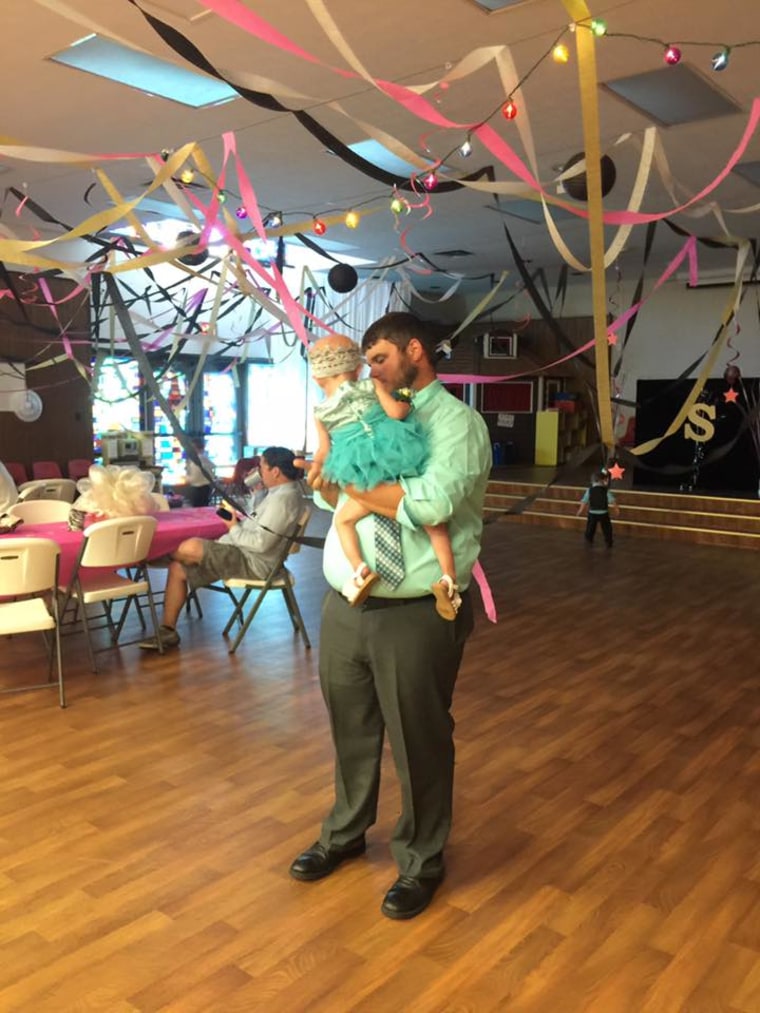 RELATED: Parents create 'visual bucket list' for daughter before she goes blind
So this past Saturday, the family of four organized a prom at their church. Forty friends and family members watched as Shiann was crowned prom queen and shared a dance with her father.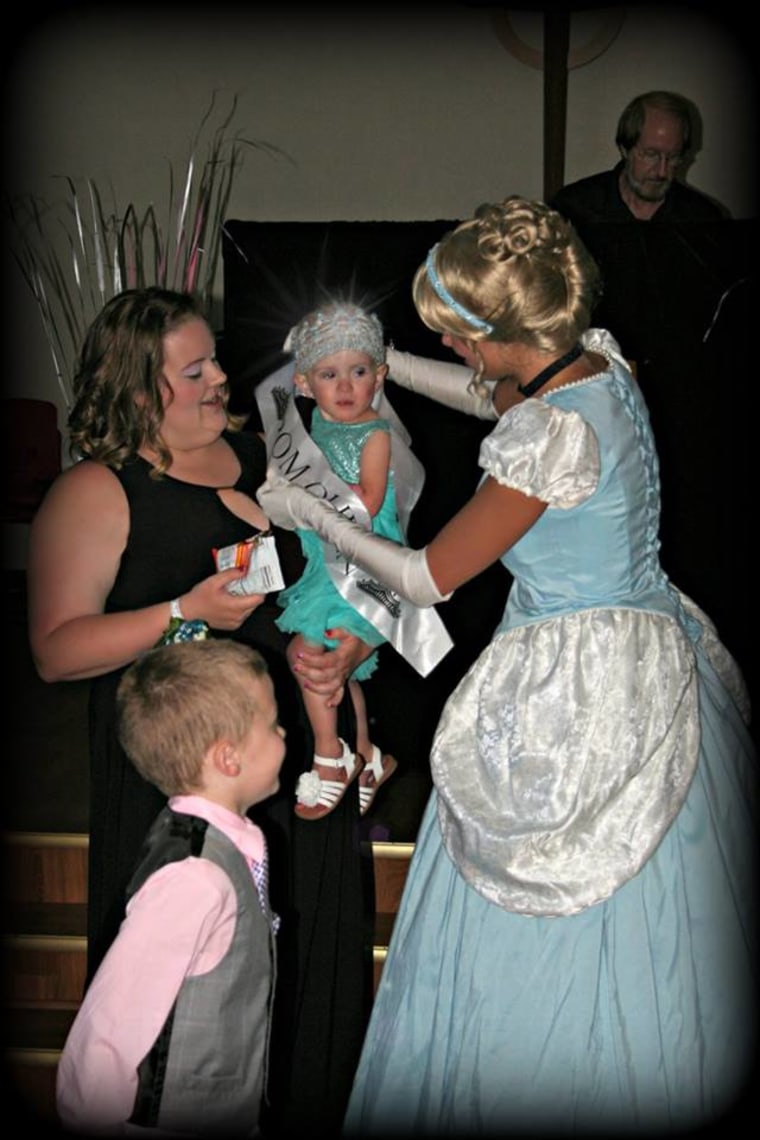 Shiann was also treated to a limo ride to and from the dance. (Riding in a limo was No. 52 on her list.)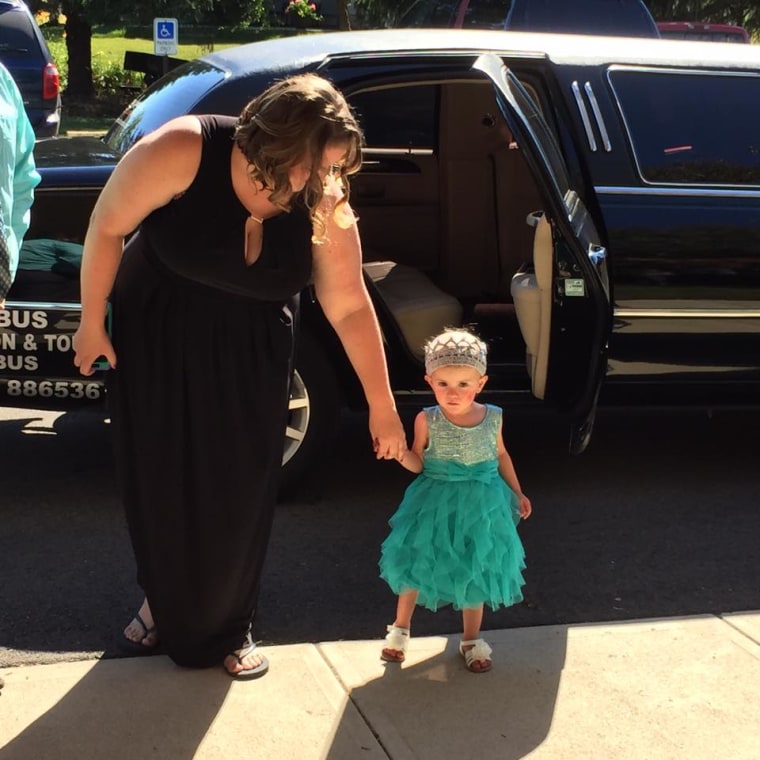 Little Shiann also wanted to visit the beach to dip her toes in the ocean. But since she couldn't, a friend brought the ocean to her.
Marie Ollangg, a friend of Cora's, drove to Ohio from North Carolina with ocean water in tow, which the family poured in a baby pool so Shiann could take a dip.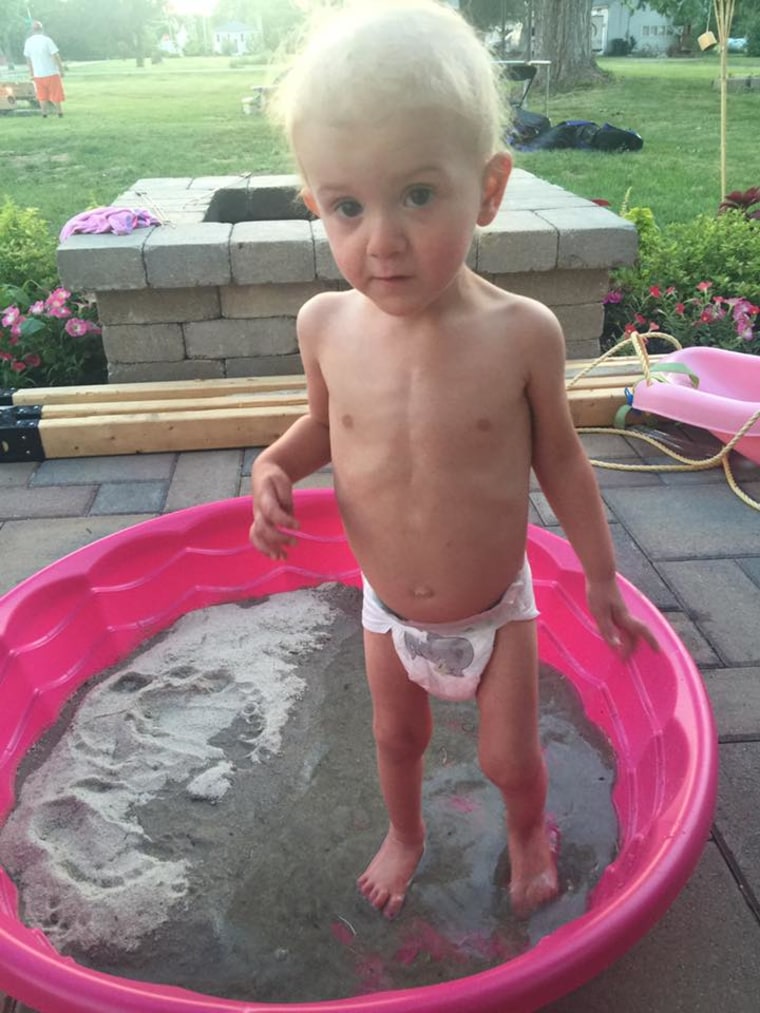 Another friend sent Shiann a Mickey Mouse driver's license from Disney World, which she pretended to use during a ride in a convertible.
She also had the license on her when her dad gave her a ride on his four-wheeler.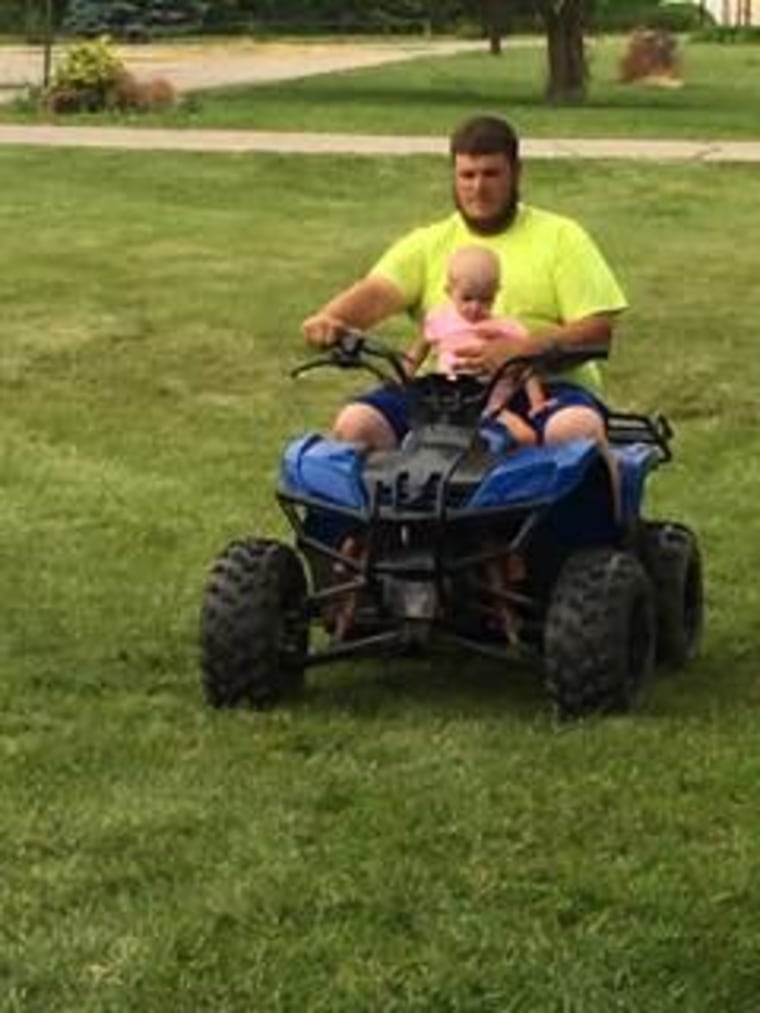 And that's not all she received from "The Happiest Place on Earth."
Hundreds of strangers heard about the Lockhart's efforts and edited Shiann into pics from their trips around the world.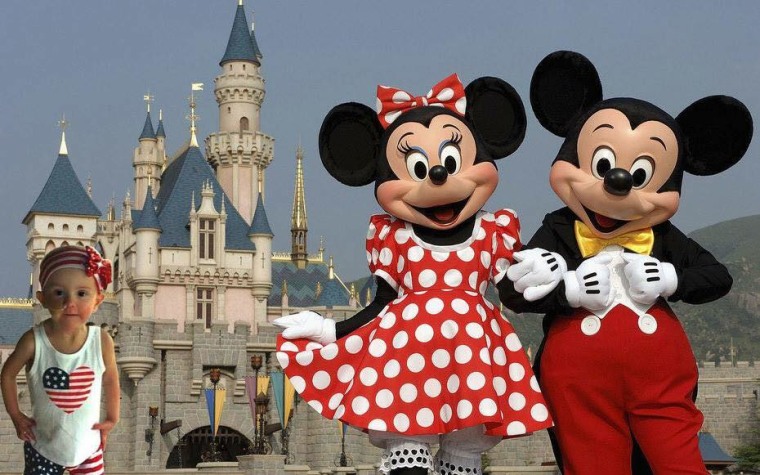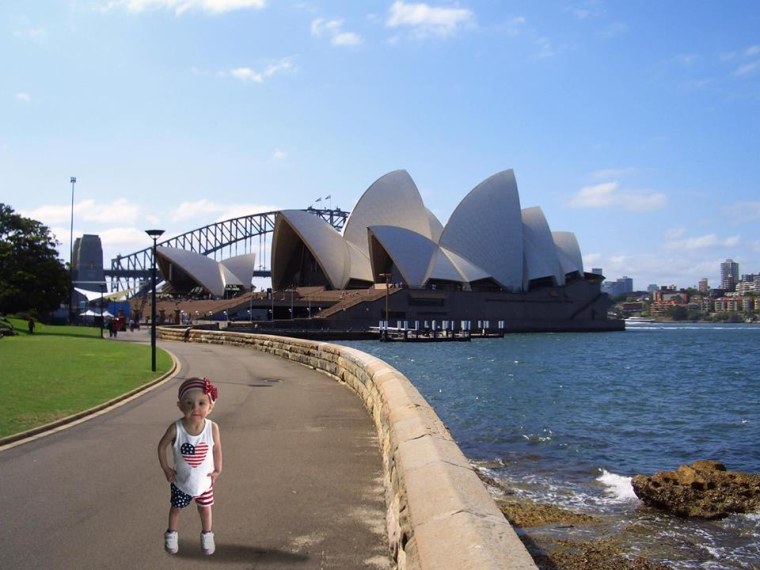 Another memory her parents won't forget: the look on Shiann's face when she threw out the first pitch at her 5-year-old brother Noah's baseball game on June 13.
She also got to visit a farm, catch fireflies and attend a carnival, where she fulfilled her wish of riding a horse.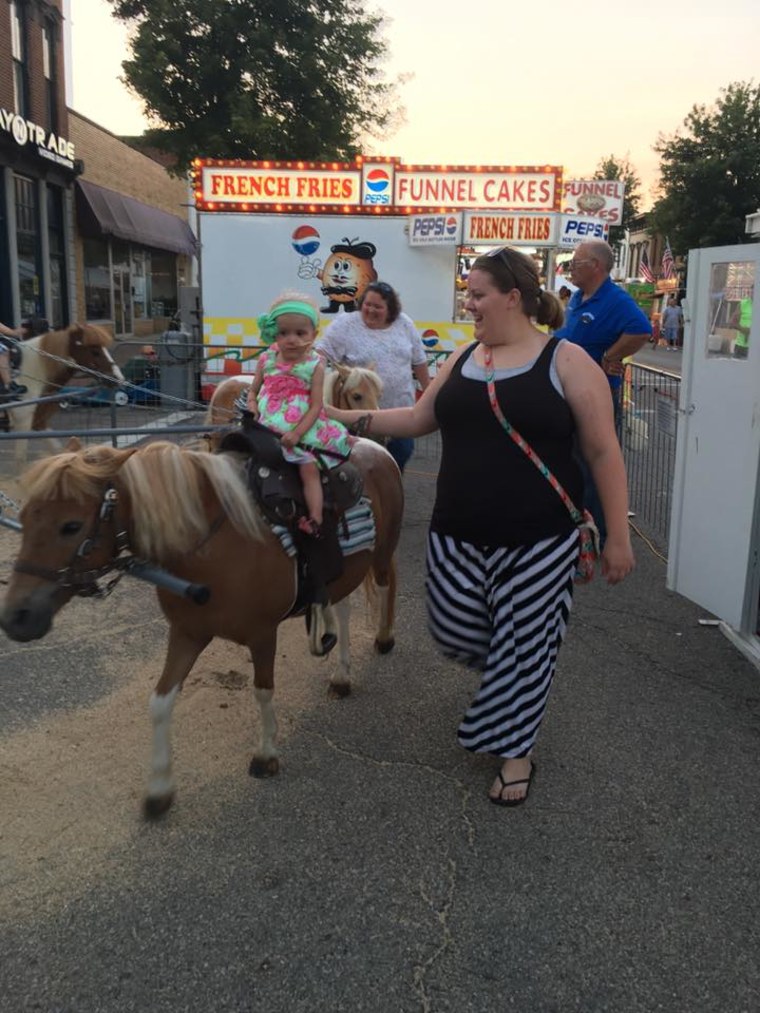 RELATED: Teen with terminal cancer plans dream bucket list: 'It's Emma's happy ending'
Bowling and a movie were also on the list.
Shiann even had the theater to herself for a private showing of "Finding Dory."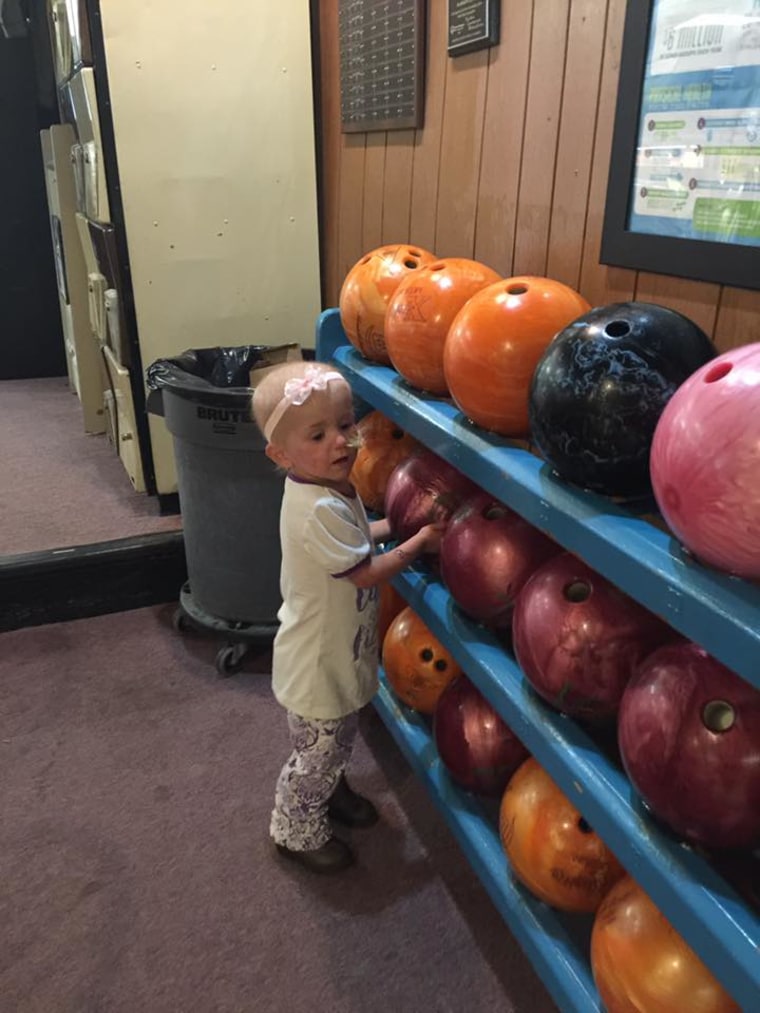 But possibly her favorite activity was when the Columbus Police Department took her up in a helicopter.
And every girl deserves to be asked out on a date, so that's just what her grandpa, Randy Mayabb, did.
He arrived at their house with flowers in hand and took Shiann out to Los Mariachi, a local Mexican restaurant. (And the meal was on the house! )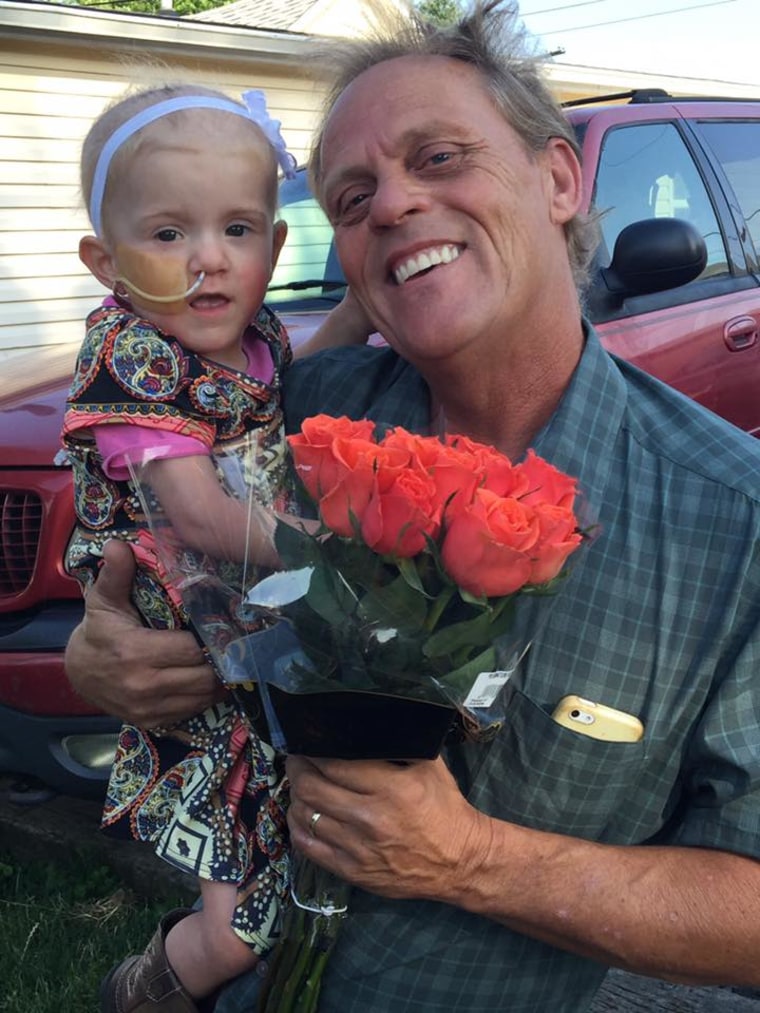 "Of course nothing is like actually having Shiann here with us, but celebrating her life with her has been wonderful," Lockhart said.