Amanda Nelson loves books. She inhales them, writes about them, edits reviews of them and makes videos about them. So, four years ago, her family wasn't surprised when she named her newborn twin boys after two Southern literary legends: Rhett and Atticus.
"I wanted my kids to feel very tied to the place where they were going to grow up," said Nelson, 30, who lives in Richmond, Virginia. "This place is amazing, but it also has a lot of problems. I wanted them to identify with it and remember it as they got older."
Then, on July 10, Nelson — along with hundreds of other parents who named their sons Atticus — got walloped by a feeling of disbelief. That's when word got out that Atticus Finch, the beloved defender of a falsely accused black man in Harper Lee's classic 1960 novel "To Kill a Mockingbird," has emerged as a racist and segregationist in Lee's "Go Set a Watchman," released Tuesday.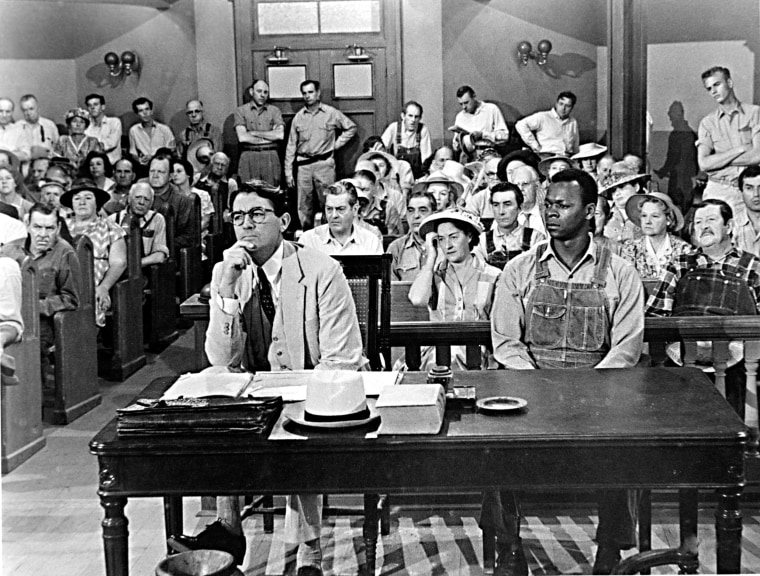 "My stomach just dropped!" Nelson, managing editor of Book Riot, told TODAY.com. "I was filled with foreboding. I thought, 'Oh no! I had named him this great and excellent thing, and it's been ruined!'"
Nelson wasn't the only parent left reeling from the revelation. Over the past decade — and in recent months in particular — the name Atticus has skyrocketed in popularity. The baby-name site Nameberry reported that Atticus garnered the most views from prospective parents in the first half of 2015; just a little more than two weeks before the news broke about parallel-universe Atticus, actress Jennifer Love Hewitt named her new baby boy Atticus James Hallisay.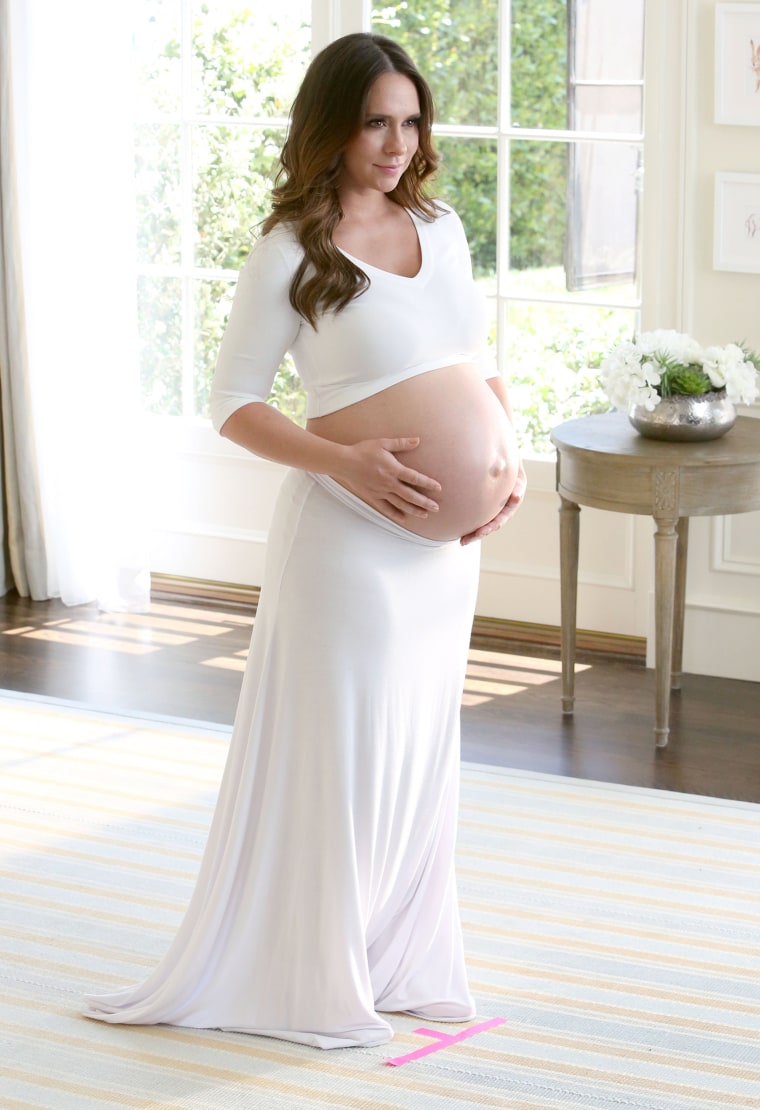 This dilemma isn't new: For as long as names have existed, parents have chosen adored monikers that later got tangled up in infamy. Take Isis, for instance: Just a few years ago, the name had magical, feminist connotations, but these days, it conjures up thoughts of terror and beheadings.
But Atticus — oh, Atticus! Thanks to "To Kill a Mockingbird," it's a name so synonymous with fairness, idealism, morality and justice that it's hard for many parents to fathom the words coming out of this new Atticus Finch's mouth.
"This is not the Atticus I named my son for," Hillary Holloway of Somerville, Massachusetts told the Boston Globe, noting that the Atticus of "To Kill a Mockingbird" fame "is the most honorable person you could imagine — the kind of person you could picture a little kid aiming for."
Liza Bugarin of Seattle told TODAY.com that her teenage son's weighty name has elicited comments of respect and admiration over the years.
"Upon learning his name I often hear, 'Big name to live up to.' 'Big shoes to fill.' ... 'Awesome name.' 'As in Gregory Peck?' 'Like the movie?' 'Like the book?'" Bugarin said.
Nameberry co-founder Pamela Redmond Satran said the trend line for Atticus reflects the reasons parents choose certain kinds of baby names at certain points in time.
"This is a name that really captured the imagination of a new generation of parents looking for names that both sound fresh and have deep roots," said Satran, who predicted that the name's popularity is likely to wane.
"If the Atticus Finch character had been portrayed as glowingly in the new book as he had been in the original, I think the name Atticus would have continued its rise," Satran said. "But with this new portrayal being so negative, it's going to temper the use of the name."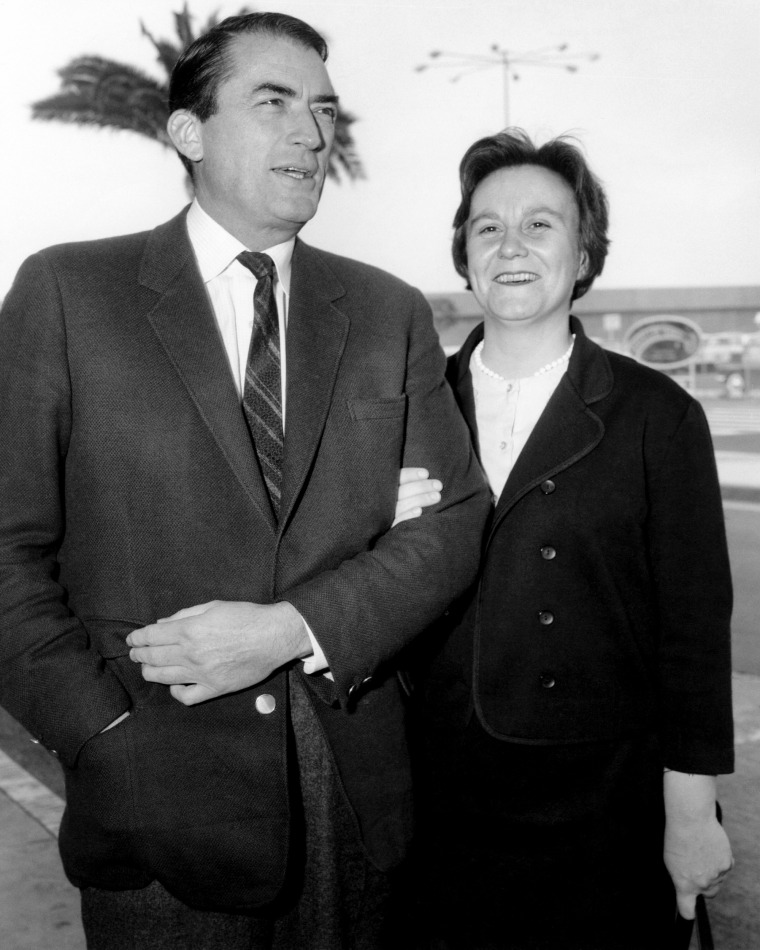 Nelson of Book Riot said she received considerable feedback from other parents of boys named Atticus — (and girls named Scout!) — in response to her blog post, "The Weight of My Son's Name." On the whole, moms and dads told her they felt similarly sucker-punched by the Atticus news — and then they took a deep breath, regained perspective and reaffirmed with confidence how much they love the name they chose for their boys.
"Looking at it now with a little bit of distance ... the new book is a footnote," Nelson said. "This is a first draft that (Lee) never meant to have published. I think most people know that."
Nelson pointed out that by the time her now-4-year-old son is an adult, "Go Set a Watchman" might not be read and discussed by anyone but academics.
"Right now it's this huge literary event, so of course everybody's reading it, but I think that furor will die down," she said.
Even so, one lingering (and very uncertain) tidbit of information did give Nelson pause this week: The hint that there could be a third Lee book in existence that bridges "To Kill a Mockingbird" and "Go Set a Watchman."
"I saw those rumors out there, and it made me think, 'Why is it not over?!'" Nelson said. "I'll just have to wait and see what Atticus is like in that book."
Need a Coffey break? Follow TODAY.com writer Laura T. Coffey on Facebook, Twitter and Google+.