If you thought going through airport security with kids was tough before, it's getting even harder. Recent terrorist threats have prompted airports to step up security with full-body scans and pat-downs. But do they really need to frisk little kids?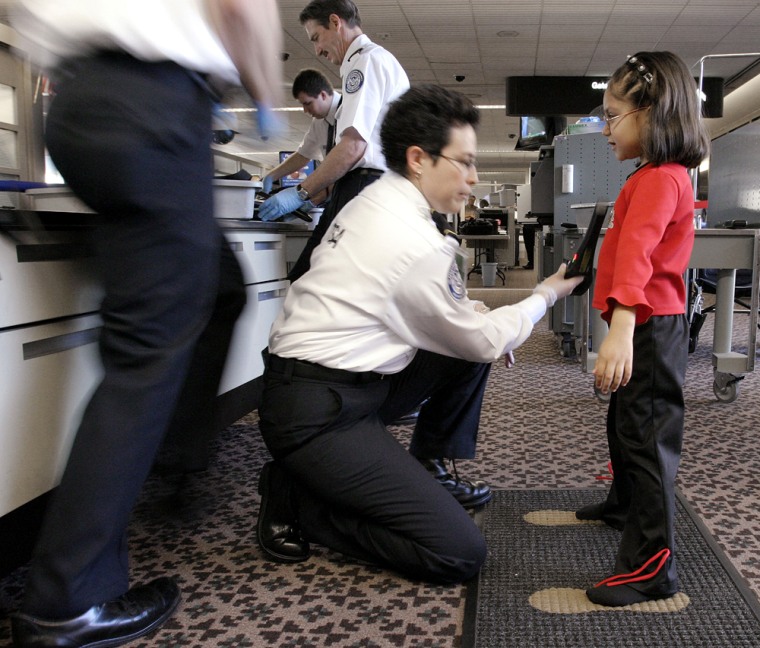 One father watched his 8-year-old son get "extra screening" by a TSA officer at the Orlando, Fla. airport. According to Reuters,
The father said the officer described the procedure before conducting it. Then he patted down the boy in the open security area, using the backside of his hands to check his genital area, he said.
"I didn't think it was going to be as horrible as he was describing," said the boy's father, Bill, who works as a lobbyist in Washington and did not want his full name used.
"We spend my child's whole life telling him that only mom, dad and a doctor can touch you in your private area, and now we have to add TSA agent and that's just wrong," he told Reuters. "At some point the terrorists have won."
The TSA defends its security measures, but did say the agency is reviewing policies for children.
What do you think? Has your child ever been frisked by airport security? Would these new security measures deter you from flying? Or is this just the world we live in now?