/ Source: TODAY Contributor
Editor's Note: This story was originally published in February 2017, after Amanda Diesen and Todd Kreig created a funny pregnancy announcement explaining that, although Kreig was paraplegic, they were expecting their first child together.
On August 5, 2017 — six months after their announcement, declaring "it still works" went viral — the couple welcomed Everett Jason Kreig, nicknamed Rhett, into the world.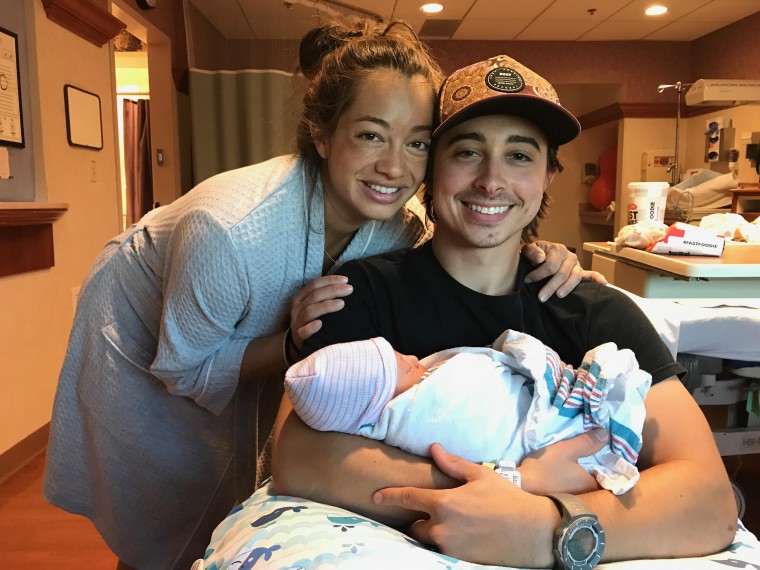 Diesen told TODAY Parents that although sleepless nights with a 5-month-old are exhausting, parenting has been a rewarding experience for her and her fiancé.
"The tough part for Todd is that he can't help out as much as he'd like to," said Diesen. "If Rhett gets fussy he likes to be walked and bounced and rocked, but Todd is unable to do that."
"We're thankful, though, to have learned early on Todd can do a lot more than we originally thought," Diesen continued. "He had been told by someone else in his situation that he wouldn't even be able to hold his son, but Todd holds Rhett every day. Todd will occasionally feed Rhett, and I even made him change a dirty diaper the other day."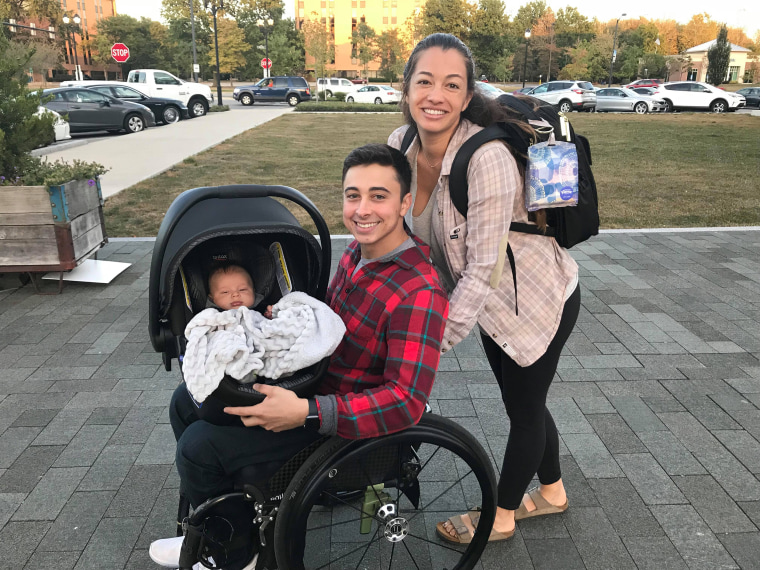 In February 2017, the Ohio couple made the internet smile with their creative announcement of their most recent challenge — their journey into parenthood.
Krieg, a former dirt bike racer, became paralyzed after a biking accident in 2014. After traveling to California for a rehabilitation program, Krieg met Diesen, who worked as a recovery specialist with patients at the facility. The pair fell in love, and after Krieg returned to Ohio in 2016, Diesen followed.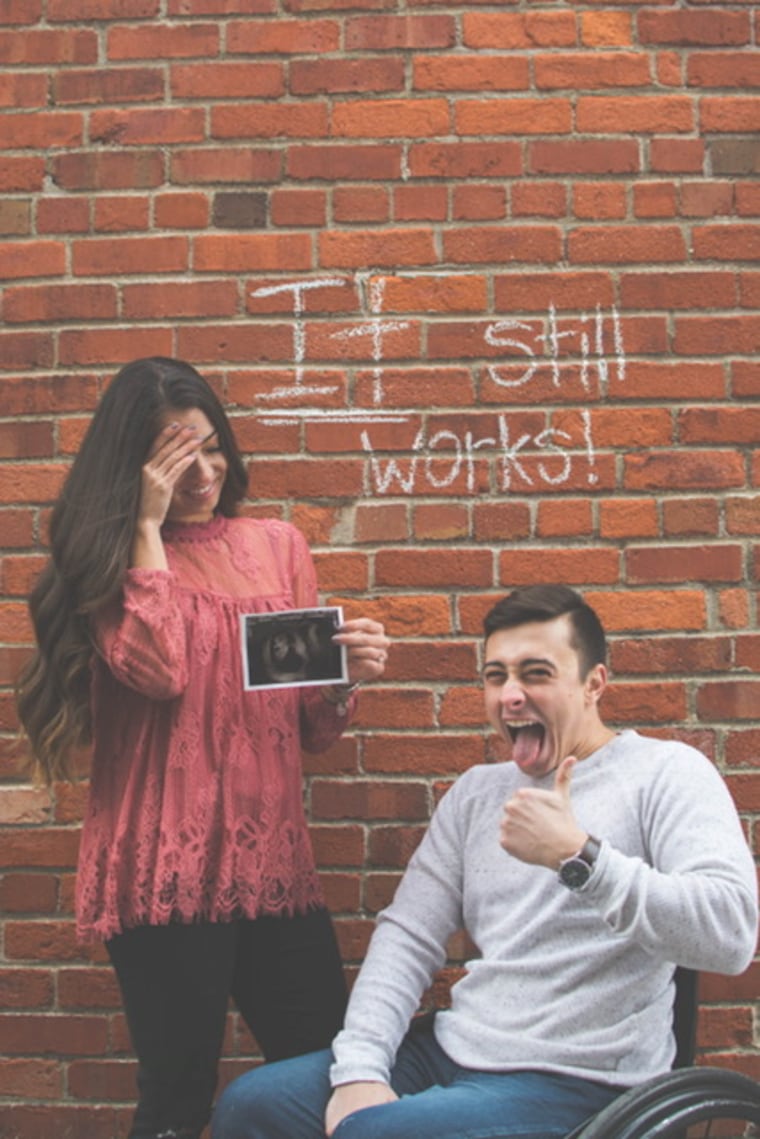 Shortly after, the couple learned that Diesen was pregnant with their first child — an unexpected event given Krieg's paralysis.
"We definitely weren't trying to have a baby — we wanted to get engaged, get married, and then start trying in a few years," Diesen told TODAY Parents. "We found out at the beginning of December and were extremely shocked and overwhelmed. We took a test together and just about freaked out."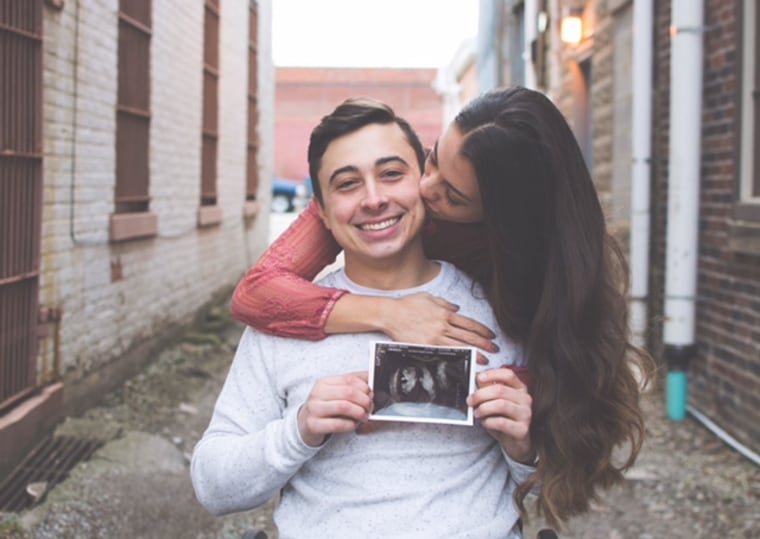 "It was au natural, no IVF," Diesen explained. "Doctors had said it was possible, but the chances were very slim — that it probably wouldn't happen without help like IVF or other devices."
Never miss a parenting story with TODAY's newsletters! Sign up here
To announce their unexpected pregnancy to their friends and family, the couple planned a photo shoot, where they decided to have a bit of fun. Diesen says she found pregnancy announcements on Pinterest in which the dad was holding a sign that said, "I did that," and had the idea to include the phrase, "It still works" in their own photo.
During the funny photo shoot, things turned serious when Krieg proposed. Diesen said "yes," and later posted their story on a bridal website, in hopes of winning a contest for a free wedding. This week, a friend shared their story and their pregnancy announcement on Reddit, where millions of people have viewed the image, which shows Krieg sticking out his tongue and giving the camera a thumbs up while Diesen pretends to be embarrassed.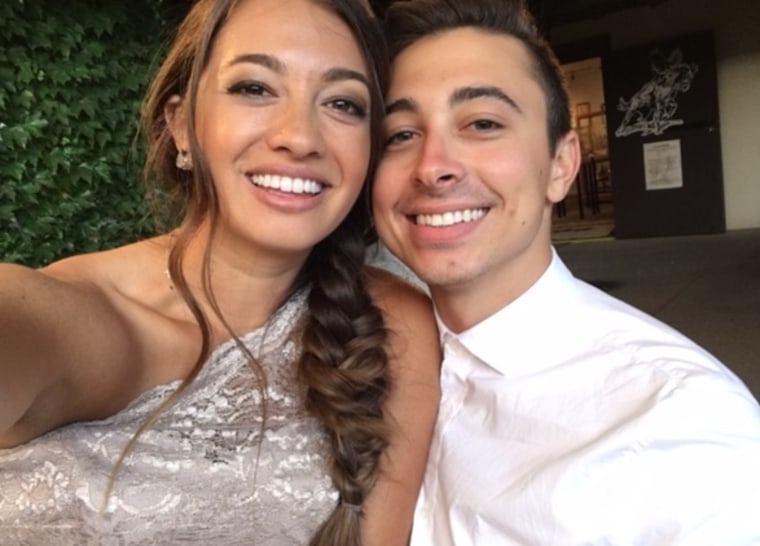 "We are two of the goofiest people together," said Diesen. "(The announcement) is slightly immature and inappropriate, but everyone secretly loves that stuff. I feel our story is very unique and inspiring, and my hope is that it brings hope to anyone else looking for love — that it literally can happen in the most unexpected place with the most unexpected person — so be open to change."
Diesen says humor has been a key part of their ability to cope with the more difficult parts of Krieg's condition.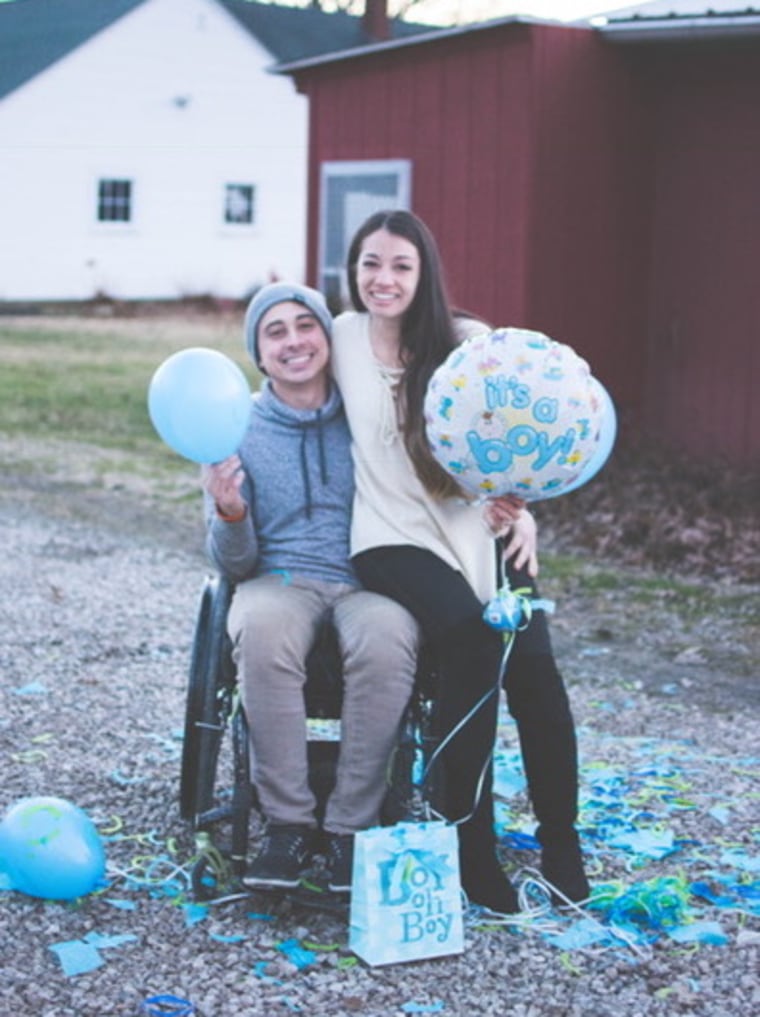 "Of course there are moments of sadness and we can't joke about it all the time — he truly is in pain constantly — but I'm thankful to do life together and to be able to bring him up," said Diesen. "Todd brings so much joy to my life and everyone around us, and I can't wait to watch him be an amazing father to our son."