It's a girl! Rachelle Friedman Chapman, known worldwide as the "paralyzed bride,'' revealed the gender of her first child at a recent party with family and friends. 
Chapman, 28, was left paralyzed just below the collarbone after breaking her neck when she was pushed into a swimming pool during her bachelorette party in 2010. In the years since, she happily married her husband, Chris, and is now about to become a mother via a surrogate. 
The couple first announced they were having a child in August before letting everyone know that it would be a girl this week at a baby reveal party in Raleigh, North Carolina. 

"I'm so excited,'' Chapman told TODAY.com. "I was secretly hoping for a little princess. Only my mom knew, and we found out by opening a box of balloons."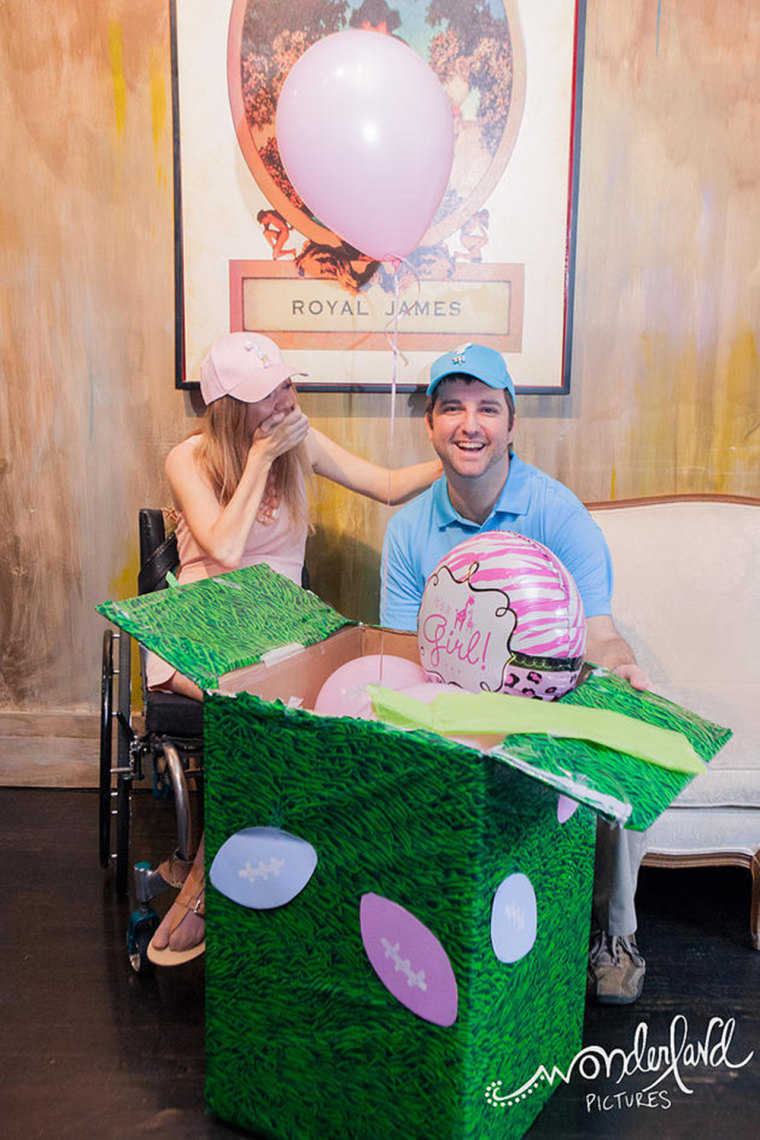 The football-themed party featured a helmet with one side painted blue and the other pink, and they had a cake with dueling blue and pink helmets with "ECU" written on them for East Carolina University, where the couple first met. The couple also created a website with updates on their journey to becoming first-time parents.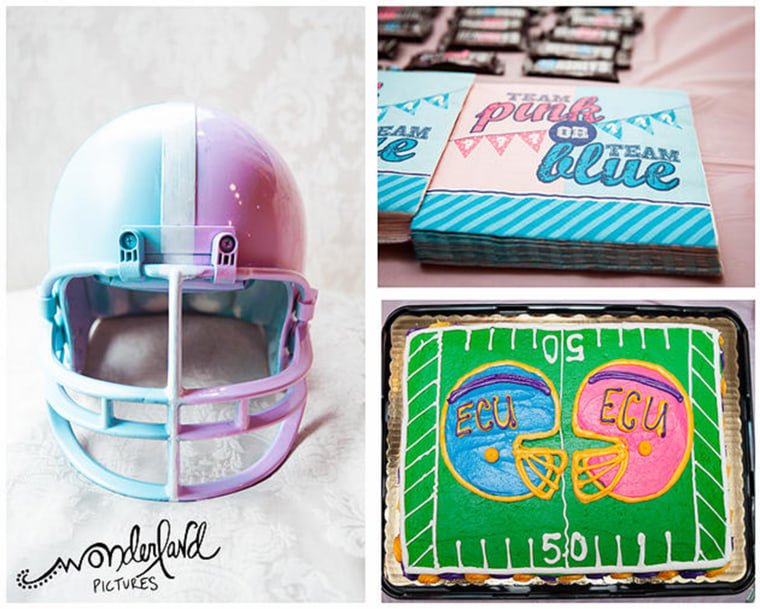 "Chris is an only child, so there are no little girls in his family,'' Chapman said. "He has no idea what he's getting into. He's totally going to be a daddy's girl." 
Follow TODAY.com writer Scott Stump on Twitter and Google+.