/ Source: TODAY Contributor
Sure, it'd be great to leave work to attend that school play, science fair, or spelling bee, but depending on your job situation, you may not be able to afford to lose the wages.
Now California parents, who already have the right to attend a certain number of school events without pay, might just get paid for it, if a state lawmaker's proposal is passed.
Assemblyman Mike Gatto, D-Los Angeles, has introduced legislation giving Golden State workers three paid days off each year for their kids' school activities.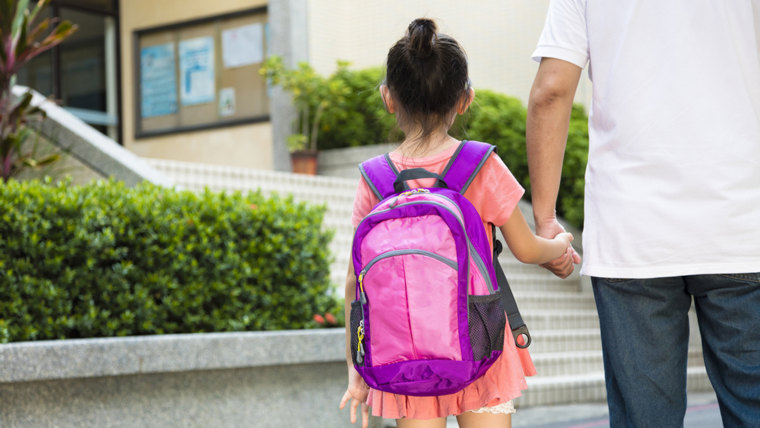 "Being involved in your child's education shouldn't be limited by your family's income, and it shouldn't come down to a choice between meeting with a teacher or volunteering in the classroom, versus paying the bills," said Gatto in a press release.
"You shouldn't have to be a cast member of the 'Real Housewives of Beverly Hills' to be involved in your child's education."
The Family-School Partnership Act is a California law that took effect in 1995 and allows parents, grandparents, and guardians to take time off from work to participate in their children's school or child care activities. Qualifying parents may take up to 40 hours each year to participate in school or day care activities for their children. Parents must be employed by companies with 25 or more employees at the same location.
Gatto says in the press release that his legislation would "give teeth to this right, by requiring that 24 of those 40 hours be paid time-off."
The bill would help low-income families become more involved in their children's school activities without monetary penalty, Gatto's press release says. His office cites statistics from journalism non-profit EdSource, which note that less than a quarter of parents with an annual income below $30,000 described themselves as "very involved" in their children's education. 66 percent of those parents cited a lack of time and conflicting work schedules as the major obstacles to getting more involved.
"We must stop passively bemoaning the state of our schools, and do something to engage families in the educational process and the school community," Gatto said. "AB 2405 will allow parents to play an active role in their children's success, without worrying about putting food on the table."