More than 34 million people will be traveling by car Fourth of July weekend. While you may get stuck in some serious traffic (bummer), you can make the most of your trip with a little planning.

Here, Travel + Leisure shares the perfect routes, scenic spots and affordable hotels that the entire family will enjoy.
Watch video: Try these 5 iconic American drives on your summer vacation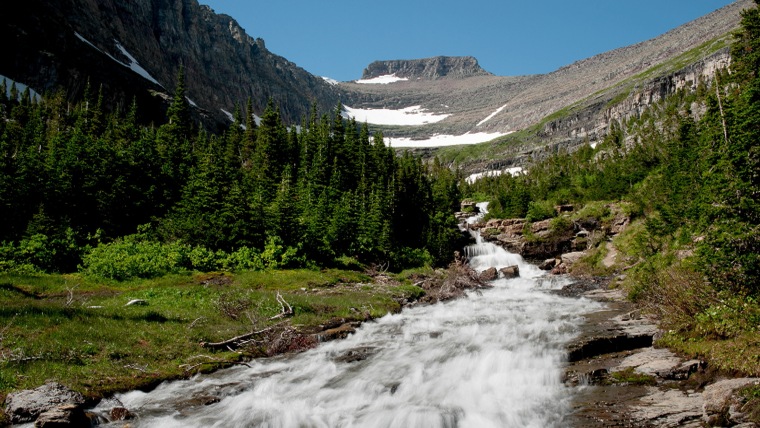 Montana

Route: You'll find stunning natural attractions across the state especially if you start and end in Bozeman. This is a great trip for disconnecting and taking in the stunning scenery and landscape around you, specifically because it takes you between two of America's most beautiful national parks, Glacier National Park and Yellowstone. A stop in Bozeman gives you time to take in artisanal markets, shop in Western-themed home goods boutiques, and buy a couple snacks for the road.
As you drive, you'll see miles of empty highway ahead of you as you zip along past empty plains and mountain ranges. See it now, before the glaciers melt in the northern reaches of Montana. 
And Yellowstone is must-see for it's incredible wildlife and nature. It is filled with bison, longhorn prongs, hot springs and the Old Faithful geyser. 
See: Going-to-the-Sun Road: Built in the roaring 1920s (completed in 1932) to tempt drivers to explore the national parks, Going-to-the-Sun Road is a breathtaking 53-mile drive across Montana's Glacier National Park. Rising up between a pair of deep-blue alpine lakes, the road was cleverly crafted to show off the best vistas with the least negative impact on the park's fragile environment. 
Stay: Chico Hot Springs Resort: Rates start at $59.00 in the Main Lodge for a room without a bathroom. Rooms with bathrooms start at $98. 
There's so much to do at this family-friendly resort, including a horse barn, pool, spa offering treatments as well as yoga and pilates, quarter-acre garden plot and geothermal greenhouse. 
And, of course, take advantage of the two open-air mineral Hot Springs pools.
Northeast

Route: Embrace 1-95 and get ready to see the Northeast. The 420 miles will give your family the opportunity to see DC, Baltimore, Philadelphia, NYC, Providence and Boston. Depending on the amount of stops, this trip could take anywhere from three days to two weeks but it is worth it because it is the perfect way to visit so many historic American cities, culinary scenes, new hotels, museums, and more.
Since 1-95 extends south to north along most of the east coast portion of the country, you can extend this trip beyond DC and Boston if you'd like to tack on more destinations.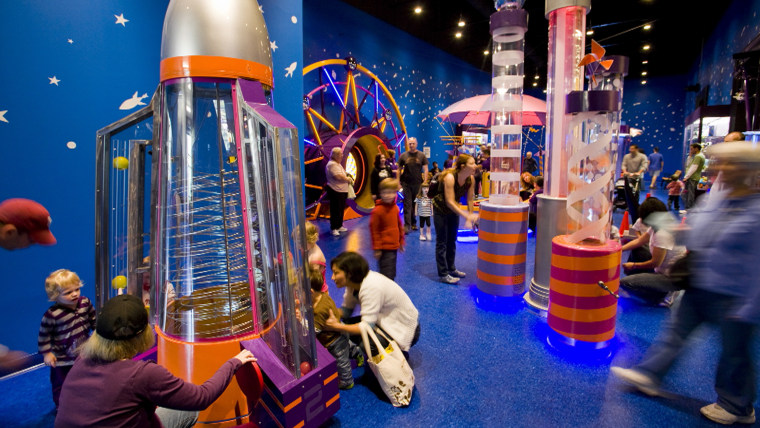 See: The Please Touch Museum is a hands-on museum created for families with young kids. It's located in Memorial Hall in Fairmount Park. Kids can play on the Railway Play exhibit and celebrate the history of the 1876 World's Fair held in Philadelphia; they can also learn about the inventions that debuted at the event including the first telephone, typewriter, and root beer! Check out the life-sized, 40-foot replica of the Statue of Liberty's arm and torch that's created out of toys, games and other "found objects" gathered and assembled by a local artist. 

The Rodin Museum is a recently renovated museum in a Beaux-Arts-style building. It's home to the largest collection of Rodin sculptures outside of Paris. There are over 140 bronzes, marbles, and plasters in the collection that represents every phase of Auguste Rodin's career. You see the "The Thinker" among other sculptures in the museum's garden. 
Stay: The Independent in Philadelphia. Rates start at $179 a night. The 24-room boutique hotel is in Midtown Village, a stylish neighborhood where you'll find some great new restaurants, boutiques, and galleries. The guestrooms are fresh and modern with a classic design touches like wood floors and original tin ceilings.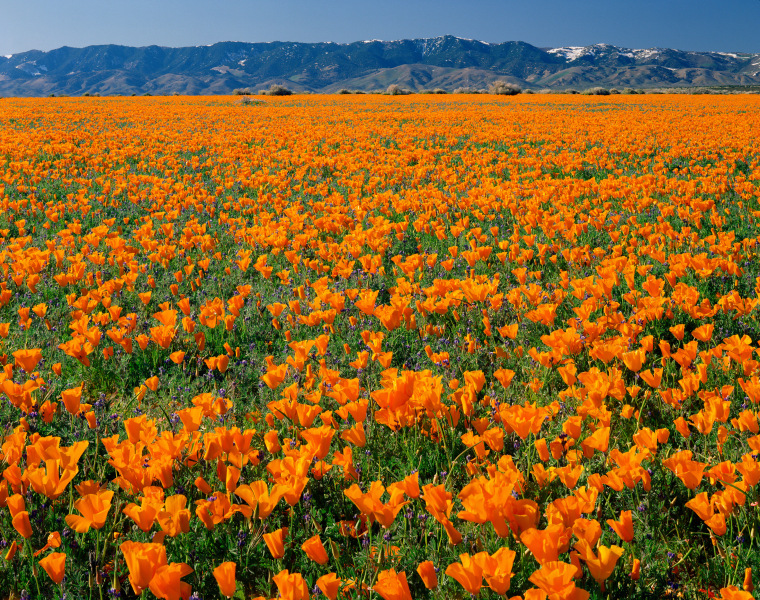 West Coast
Route: This road trip will end up being a loop because you're starting and ending in Los Angeles but stopping at Curry Village in Yosemite and Monterey to Highway 1, but it's amazing. During your drive you'll see a gorgeous slice of California on a tour that passes the orange groves,vineyards and Salinas — "the salad bowl of America."
One of the great things about this drive is that it includes small and big California towns including Castroville, the artichoke capital of the world, Los Angeles, Santa Barbara, posh Carmel-by-the-Sea, and more. 
See: The Pacific Grove for tide pooling and the rocky beaches of Asilomar State Beach, which offer the perfect habitat for the ocean's smaller creatures including sea anemones, sand dollars and sea urchins. The city also has one of the oldest continually operating lighthouses in the country. 
Slideshow: See more of America's best road trips
Stay: Curry Village in Yosemite National Park. Canvas tent cabins are $120 and Wood Cabins start at $146. (On August 31st those rates drop to $59 for canvas tent cabins.) There are 46 comfortable Yosemite cabins with private baths, plus 18 standard motel rooms, and 319 canvas tent cabins (14 cabins with centrally located bath houses. The campground is fairly rustic, but shared bathrooms are a small price to pay for being so at one with nature.
The South
Route: For this drive, you'll be going from Virginia to North Carolina while cruising down the Blue Ridge Parkway. This 469-mile parkway is a cinematic experience that connects Shenandoah National Park and the Skyline Drive in Virginia, with the Great Smoky Mountains National Park in North Carolina and Tennessee. 
The drive is a leisurely cruise rather than a roller coaster, with one exception — its most breathtaking section, the Linn Cove Viaduct, which skims the treetops as it winds around the parkway's highest peak.
See: Asheville, North Carolina is a city well known to literary figures including Carl Sandburg, Thomas Wolfe and F. Scott Fitzgerald. It's full of history and culture as it has more than 30 galleries, plus locally-owned coffee shops, live music, and architecture that dates back to the turn of the century. Don't miss Looking Glass Rock (a granitic pluton that, if you take the difficult 6.4 mile hike) affords panoramic views of the mountains and valleys. 
Stay: The Martha Washington Hotel & Spa in Abingdon, Virginia, which is surrounded by the majestic Blue Ridge Mountain. Rooms start at $150 a night and include poster beds, plush white down comforters and a small spa. 
Mississippi River
Route: Follow the majestic course of the Mississippi River as you start in Minneapolis and drive to New Orleans. Seeing and driving along Ol' Man River is almost a national rite; the river courses along America's backbone and symbolizes freedom for many. Relive the adventures on Tom Sawyer on this 3,000-mile drive. 
See: Galena, Illinois: This northwest Illinois river town is one of the Midwest's most picturesque. Surrounded by tall bluffs and full of historic buildings, Galena has an almost storybook appearance.
Galena's Main Street bends gently as it follows the Galena River (a tributary of the Mississippi) and presents a medley of brick storefronts and bayfront windows, many in an Italian style. Treasure hunters will find shops and antiques dealers galore.
Stay: The Madison Hotel in Memphis has rooms from $183 a night. It's housed in the former Tennessee Trust Bank building in downtown Memphis. There are 70 rooms and 40 suites with bold black-and-white Art Deco wallpaper and jewel-toned accents, roses delivered at turndown, and a lobbyside piano. Head to the rooftop "Twilight Sky Terrace" for great views of the Mississippi. 
Related content from America's Best Road Trips