Owen Wilson is showing an unexpected side of himself to fans by playing a dad-turned-action-hero in his new film "No Escape." But lately, it's his own father who has been on his mind.
As he revealed recently, Robert "Bob" Wilson is 74 and suffering from Alzheimer's. The diagnosis is not new, but a recent decline is, he told TODAY in an interview that aired Thursday.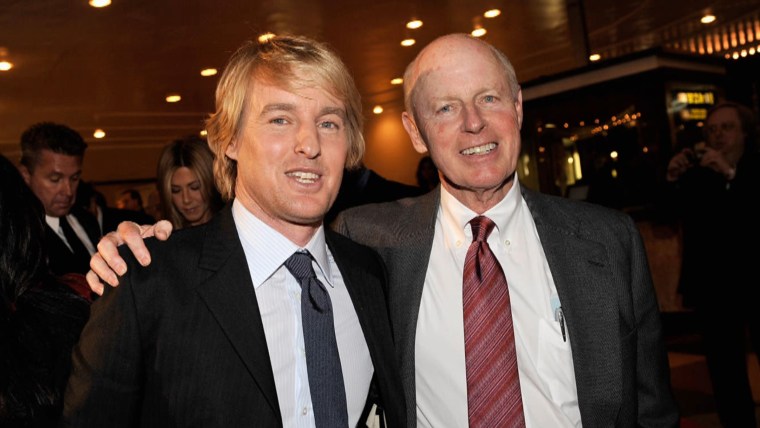 "It's been years [since the diagnosis]," he explained. "It started off with my dad that at first it was mild cognitive impairment, but [he] still had a good quality of life. ... In the past few years it just sort of took ... a big decline and that's, I guess, the nature of Alzheimer's."
Fortunately, he added, "He's at home and he's with people that love him."
Wilson noted that his father had a huge effect on him (and his other siblings, Andrew and Luke). "My dad used to have that joke that he was the charter member of the 3970 club, which stood for three sons, nine high schools, seven colleges, zero degrees."
Yet while they may not have the degrees, dad always made them feel special.
"My dad keeps his ticket stub in his wallet," revealed Wilson. "To 'Bottle Rocket,' our first movie. ... My dad was very, is very proud of us."
"No Escape" is now in theaters.