Like so many other women, mother of three Sarah Davis was busy all the time. 

"I was your typical working mom who checked her phone every five minutes, had a hard time sitting through a kiddo music class without thinking about the stress of getting back to clients, thinking what was for dinner and being on time to pick up my older child," recalls Davis. "I always had to be going somewhere and doing something." 
But in 2012, her 7-year-old son was diagnosed with a social anxiety disorder. That was enough to inspire Davis and her husband , Andrew, to jump off the "crazy-busy" treadmill. They moved from downtown Chicago to Austin, Texas, and Davis now runs a nanny agency from home. They only allow one extracurricular class per week for each child. 
She's part of a growing movement of parents who are consciously trying to slow down and be less busy.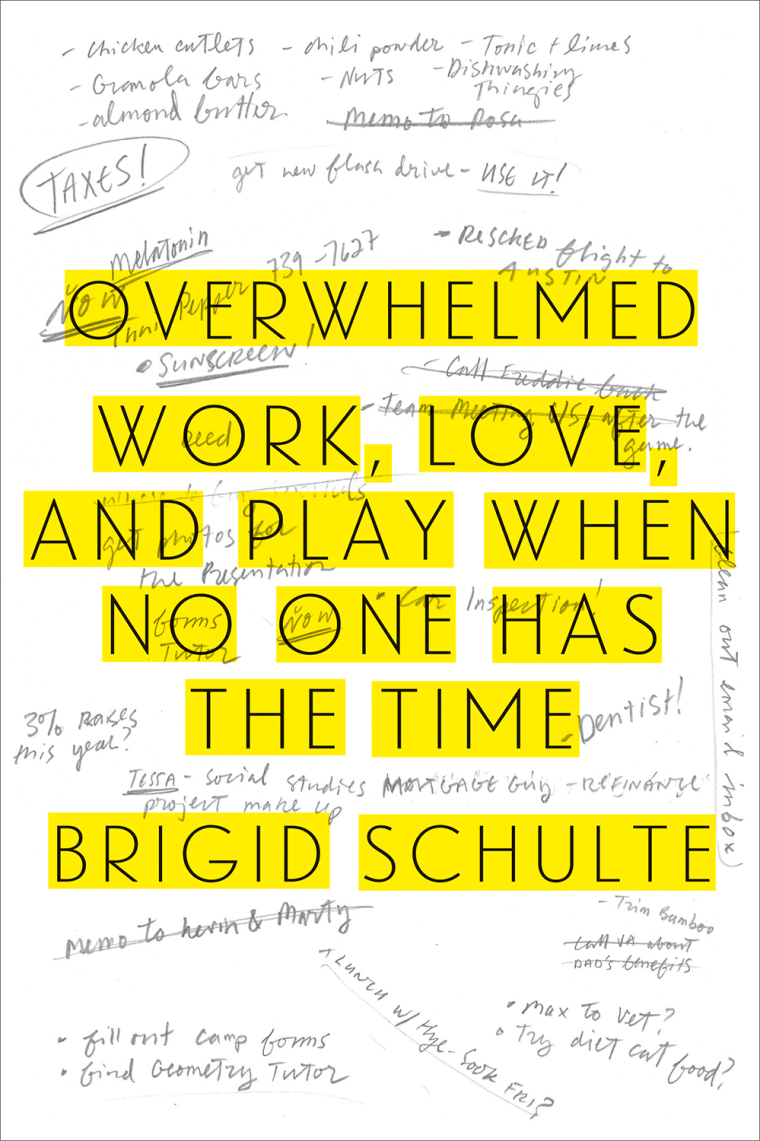 We've become a nation that feels enormous pressure to drag our children from activity to activity and to cram as many things onto our calendar as possible, according to Brigid Schulte, a Washington Post reporter and author of "Overwhelmed: Work, Love, and Play When No One Has the Time." "It's become an American value or a status symbol to overschedule yourself and your kids," says Schulte. 
Busyness has become a form of cultural capital. "But being overly busy creates more stress, which research shows isn't healthy for any of us, and actually shrinks our brain capacity." 
Schulte knows from personal experience. An Alexandria, Va., mother of two teenagers, she was once one of those overly busy, overwhelmed parents. 
But in early 2012, Schulte got a "wake up call." She came across studies that found that stress can alter a child's DNA and that kids do best when they're intrinsically motivated. So she decided to take a "deliberate pause" and disrupt the cycle of busyness to ask herself: Why do I feel like my kids are going to miss out if I don't schlep them around or sign them up for cello? Is this the life I want?
Among parents, there is a backlash brewing — a conscious decision to make life less scheduled. 
K.J. Dell'Antonia, of the New York Times' Motherlode blog, is also a Lyme, N.H., mother of four. She says she refuses to be busy. 
"We, as parents, choose some of what makes us 'busy,'" she writes."We choose Kumon. We choose the yoga class that's just far enough from an after-violin-lesson pick up that it's a rush every single time."
The conventional wisdom is that busyness is something we're forced into, the inescapable fast pace of modern life. But as Schulte points out in her book, being overscheduled is a choice — and it's one that more parents are rejecting.
"I do believe parents, particularly women, feel pressure to always be 'insanely busy' or at least to make it look like they are to avoid the wrath of the [other] uber-scheduled supermoms and their judgment or criticism," says "Stop Raising Einstein" author Tara Kennedy-Kline of Shoemakersville, Pa., who has two sons, Max, 15, and Alex, 13. 
"I was that 'crazy busy' wife and mom," Kennedy-Kline explains. But in 2001, after the sudden death of her 20-year-old brother, she realized that running three businesses and rushing around to mom clubs, book clubs, and music classes wasn't making her happy — so she decided to slow it down. 
Mothers may suffer the most from the busy trap, because they spend more time caring for the house and kids. According to the Department of Labor's most recent Time Use Survey, among adults with kids under age 6, women spent 1.1 hours on bathing and feeding a child every day, compared to 26 minutes for men. Mothers also had 48 fewer minutes of leisure time every day.

Some parents go to what might seem like extreme measures to the hyper-busy set, instituting a quiet or nap period every weekend for the whole family. 
"We don't all nap, but it's standard operating procedure in our house and has been for over a decade," says Atlantic magazine correspondent Jessica Lahey, mother of a 15-year-old and a 10-year-old and author of the forthcoming book, "The Gift of Failure: How the Best Parents Learn To Let Go So Their Kids Can Succeed." "The practice is more about not planning anything that will interfere with nap time than with nap time itself," explains Lahey.
Dr. Richard Larson is a researcher at Massachusetts Institute of Technology who studies the psychology of waiting in line. He's found that "occupied time" — those busy hours of dashing from soccer practice to ballet, for example — passes more quickly for most people than "unoccupied time." Though it's outside the scope of his research, he personally believes that children need to experience decision-making during unstructured time for their own personal growth and development. "So many Americans want to occupy every minute," he says. "But I remember the wonderful joy of childhood during those endless summers.' 
Jacoba Urist is a health and education reporter in NYC. Follow her on Twitter @JacobaUrist.