/ Source: TODAY Contributor
Parents are funny — especially on Facebook! And we love them for it!
Why? Because in the world of Facebook, where page after page of friends and family brim with posts about extravagant mid-winter ski vacations, science-fair winning entries, and DIY valentines that would make Martha Stewart step away from her glue gun, it's easy to think you're the only one who doesn't have their "BLEEP" together.
So we'd like to take a moment to give a shout out, an LOL (or a quiet ROTFGTMWTBN — Rolling On The Floor Giggling To Myself While The Baby Naps) to the hilarious moms and dads who aren't afraid to tell it like it is.
Want to share your funniest parenting moments with TODAY? Just post them on our Facebook page at TODAY Parents, or tag "Sarah Maizes: Professional Writer. Amateur Mom" (our Parenting-Humorist-at-Large) in your comments. We'll pick our favorites to feature in our next installment.
Here are our picks for this week's funniest parenting on Facebook:
1. Ahh, the silence (Mommy A to Z)
2. Mistakes were made (Housewife Plus)
3. Purse prizes (That Tam I Am)
4. The eyes have it (Modern Mommy Madness)
5. Today's special (Elly Lonon)
6. No reason for raisins (RachRiot)

7. I'd like to thank the academy (Lurkin' Mom)
8. Cow-abunga (Zoe vs. the Universe)
9. Underwear? Under where! (Tara Wood)
10. Always time for crafts (Glynis Ratcliffe)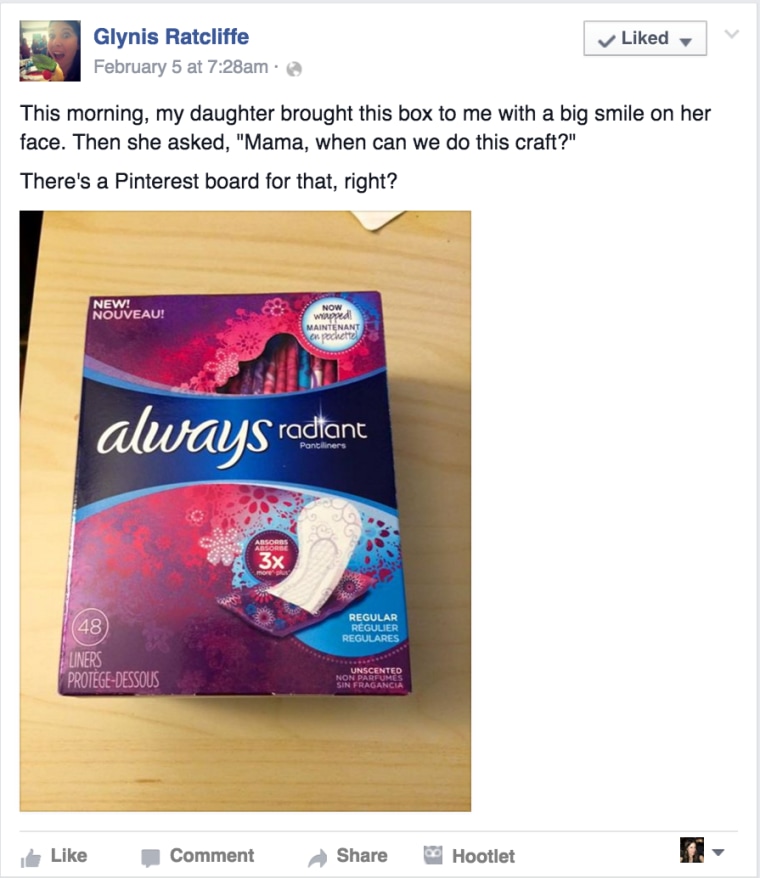 11. Full agreement (Perfection Pending)
Sarah Maizes is a writer, producer, and the author of several award-winning picture books for children, including On My Way to The Bath and On My Way to Bed. Follow her on Facebook at http://www.Facebook.com/SarahMaizes and subscribe to her bloggy goodness at www.SarahMaizes.com.