As the Ottawa Senators' team captain Erik Karlsson and his wife Melinda Karlsson mourn the loss of their son Axel — who died a month before his due date — they've been receiving an outpouring of support from his teammates, fans and other hockey teams.
"The collective thoughts and prayers of the Ottawa Senators organization, the city of Ottawa and entire hockey community rest with Erik and Melinda Karlsson following the loss of their son," the team shared in a statement on its website.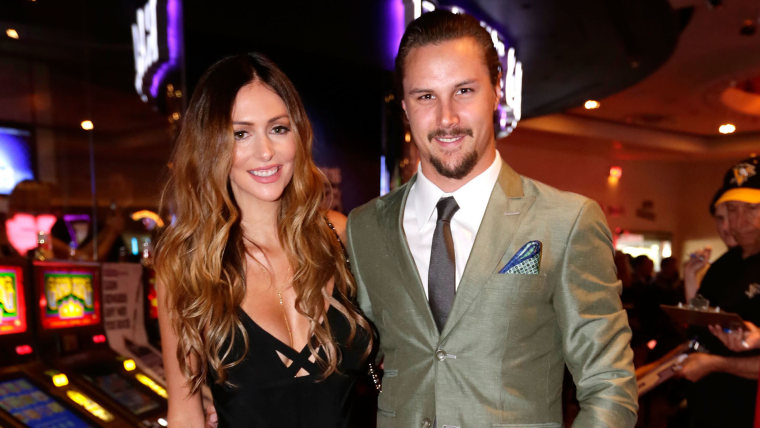 The couple, who married in August 2017, announced in November that they were expecting their first child together. In December, they revealed they were having a son.
After fans noticed Karlsson's, 27, absence at March 20 game against the Florida Panthers, the team made its announcement. The couple later shared a statement.
"We feel very lucky to be Axel's parents. Even though he was stillborn, we know we will hold him again one day under different circumstances and the joy he gave us will be with us forever," Karlsson said.
"At this extremely difficult time it's hard to see the light at the end of the tunnel but we know one day we'll get there. We would like to thank everyone for the love and support we have received and also for respecting our privacy and the process that we need to go through."
Stillborn births occur in about one in 100 pregnancies in the United States and experts remain unsure exactly why they occur. Though doctors believe infection, birth defects and preeclampsia can contribute to occurrence of stillborn births.
After the game, Karlsson's coach and teammates shared words of support and encouragement with CBC News.
"It puts perspective on life and what's going on here. It's important they take time to grieve and be together," said teammate Mark Borowiecki. "Erik is a huge part of this team, and Erik and Melinda are a huge part of this community and this city. We really are a family in here and it hurts all of us deeply."
Fans have been sharing condolences with the family on social media, too.
"Today is a day to remember that there are way more important things in life and hockey is just a game. Our condolences to @ErickKarlsson65 and his wife Melinda on their tragic loss," shared Marc Savard, a former NHL player.
One fan expressed her shock: "Oh my god what's happened to the Erik Karlsson and his wife Melinda is so heartbreaking."
Even other hockey teams have rallied behind the couple, showing that the rivalry stays on the ice.
"The entire LA Kings' organization is thinking of Erik Karlsson and his family during this time."
The Anaheim Ducks echoed the sentiment.
"Our thoughts and condolences are with Erik Karlsson and his family during this difficult time."