It's the eternal resolution: Be more organized. And while it may seem impossible, Erin Boyle is making it happen, all while living in a 500-square-foot apartment with her husband and baby. (This home is an upgrade from the 250-square-foot studio where Erin and her husband used to live.)
She writes about living in tiny spaces in her new book "Simple Matters," and to help get that clutter under control, Boyle is sharing six things she has learned about keeping a home organized with TODAY.com.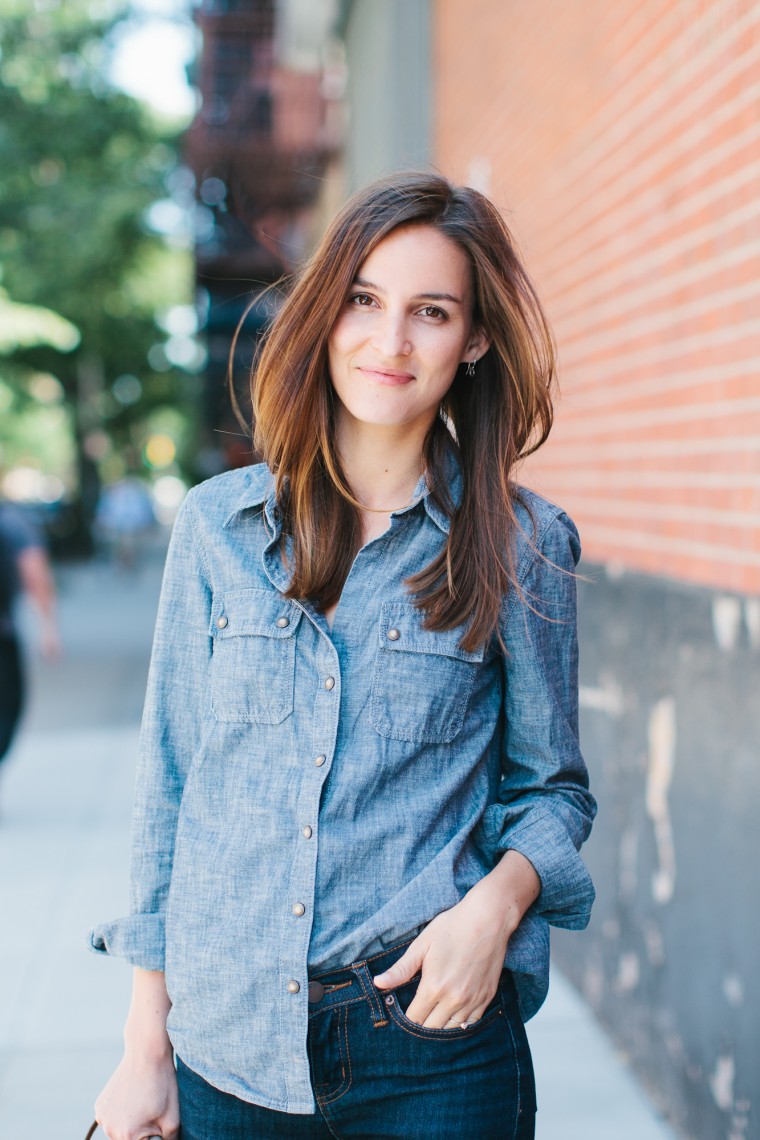 1. Get rid of as much as you can. In a small space, I've found that going through the ritual of giving away as much as I bring in helps to counteract any clutter. If I get a new pair of socks, I'll finally retire the pair with holes in the toes. If I get a new sweater, I'll take a few minutes to go through my sweater drawer and weed out any that I don't wear anymore. Happily, it's a habit that can help keep stuff at bay all year long.
RELATED: See how a family lives in a 500-square-foot apartment
2. Put things away immediately. Living in small quarters means that even necessary things like a scarf and jacket can feel like clutter. My best tip to combat that feeling is to establish a place where everything belongs, and then to return an item to that place immediately after you are finished using it. If I make myself hang up my coat as soon as I walk in the door, I never give it a chance to let it crowd my living space.
3. Store creatively. In a tiny home, it's nice to be able to take advantage of even the smallest and most oddly-shaped storage spots. I've often found that thinking creatively about storage and opting out of large store-bought storage solutions often affords me the most space and flexibility. I like to take think about which spots in my home could be doing more work to keep clutter out of sight. In my apartment, for instance, the space beneath our couch is large enough to fit small boxes that I've filled with my daughter's books and toys.
4. Hang it up. Small hooks and nails are some of my favorite organizing tools because they can make even a tight space more usable. Hanging a broom on the back of a closet door, for instance, gets it up off the ground, makes it easily accessible and helps keep a closet looking neat and clean.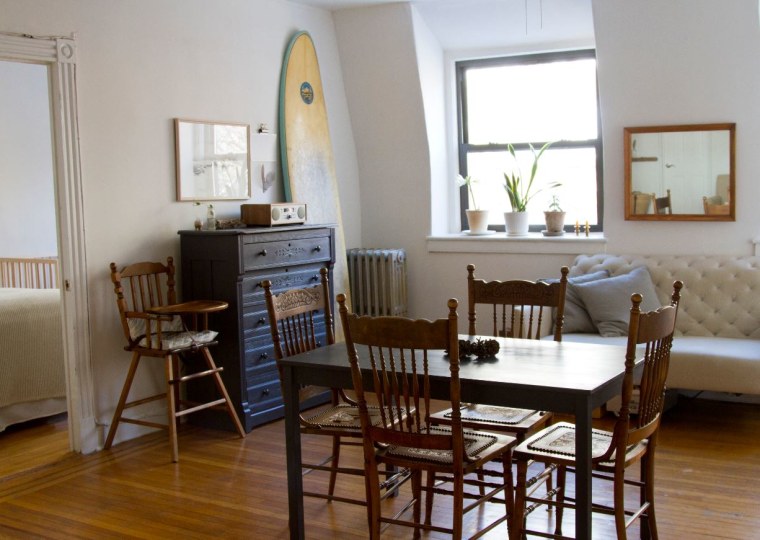 5. Be selective. The holidays are a time when a lot of things tend to accumulate on the surfaces in a home. I like to use January as a time for a fresh start. After I've cleared away holiday decorations, I do a careful dusting and leave only a very select few items out for display.
6. Less is more. Finally, less really does mean more. An impulse to bring a lot of new things into your home can be curbed by establishing challenges for yourself. For instance, you might decide to only purchase items that have been made in the US, or that have been handmade. Whatever you decide, putting self-imposed limits on your buying habits will stop you from making too many extraneous purchases and can help keep your home clutter-free.
This post was originally published on Jan. 8, 2015.