/ Source: TODAY Contributor
For Rebekka Hauskins and her husband, Randy, the best way to grieve the loss of their own daughter, Hayden, is to help other hurting families in their time of need.
Hayden was stillborn in July 2010, after Hauskins realized her baby had stopped moving in utero.
"I realized something was just not right, and I didn't feel good that day," recalled Hauskins, explaining that she and her husband arrived at the hospital to learn their daughter no longer had a heartbeat.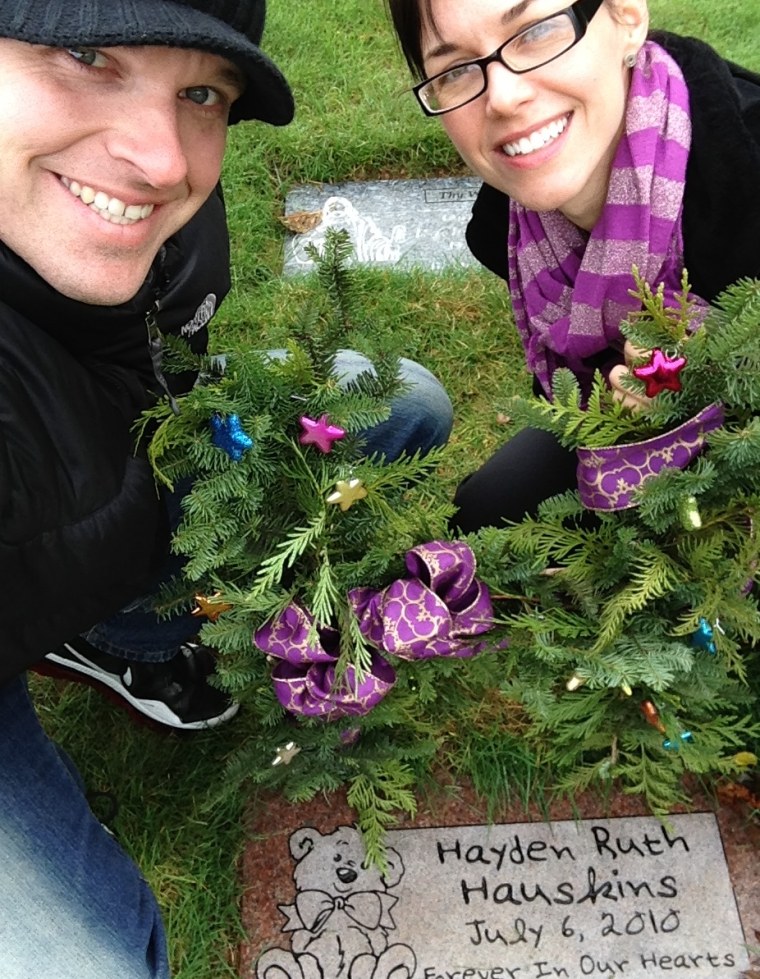 In the weeks following Hayden's death, Hauskins recalls feeling an urge to help others, either by volunteering her time or by meeting a need in her community.
Never miss a parenting story with the TODAY Parenting newsletter! Sign up here.
"You just feel like there has to be something you can do to help after a loss," said Hauskins. "It wasn't until we had gotten our delivery bill that it struck me to take away that expense. After losing a child, there's nothing anybody can say to you that can make it better — there's nothing anybody can do to change the situation, but, the financial burden can be changed."
Hauskins says, after Hayden's stillbirth, her husband wrote a check for $77 each month until their $1,000 delivery bill was paid in full.
"It was something he had to consciously write a check for every month — no matter if it was a year later," remembered Hauskins. "He still was writing that check and it hurt every time."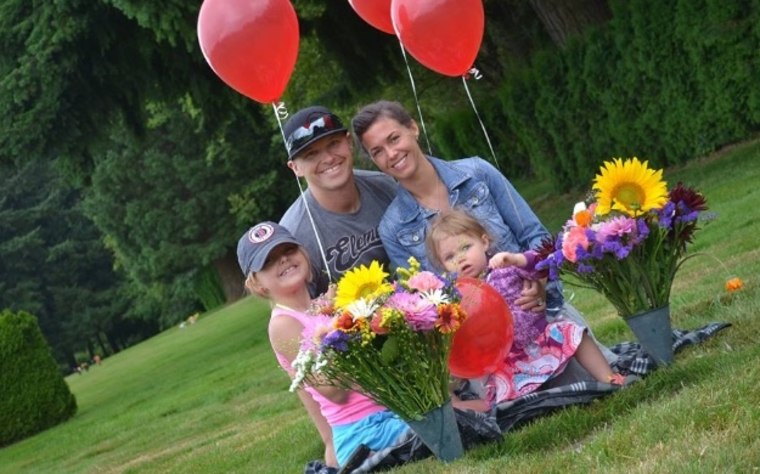 So Hauskins, along with her friends and family members, founded Hayden's Helping Hands — a non-profit organization that pays delivery bills for parents in the states of Oregon and Washington who have delivered a stillborn baby.
"We came up with the basis to pay $1,000 towards every delivery bill for stillborn babies, because our bill was $1,000," said Hauskins, adding that families hear about the organization from hospitals, funeral homes and grief counseling groups, then complete a simple online application, often seeing their delivery bill paid within one week after submission.
To date, Hayden's Helping Hands has paid 43 delivery bills for families of stillborn babies, ranging from 20 to 41 weeks gestation.
Michelle Saffeels' son, Ezra, was stillborn in 2012. Saffeels and her husband, Tim, say in addition to having their delivery bill paid by the organization, they have also received invaluable support and encouragement from the Hauskins family.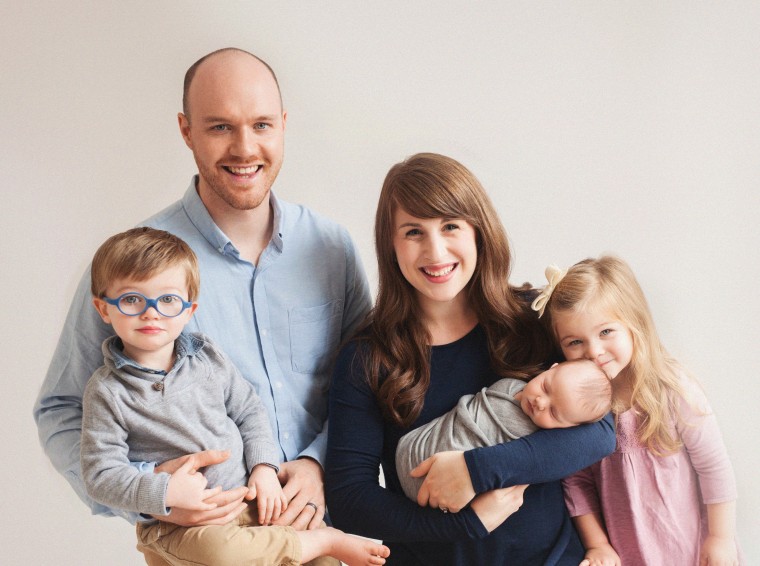 "I truly believe that this organization is not just giving financial assistance to families like ours," said Saffeels. "They are also giving them hope during the darkest time of their lives — it is because of their precious Hayden that they are now encouraging so many families."
For Brian Paulsen and his wife, Kathleen, having their delivery bill paid after their daughter, Alexis, was stillborn in 2012, was just one way the non-profit helped his family through the grieving process.
"The most important thing that Hayden's Helping Hands does is to put my little girl's name in writing," said Paulsen, explaining that, at fundraising events, the organization always places the names of babies they've honored throughout the room.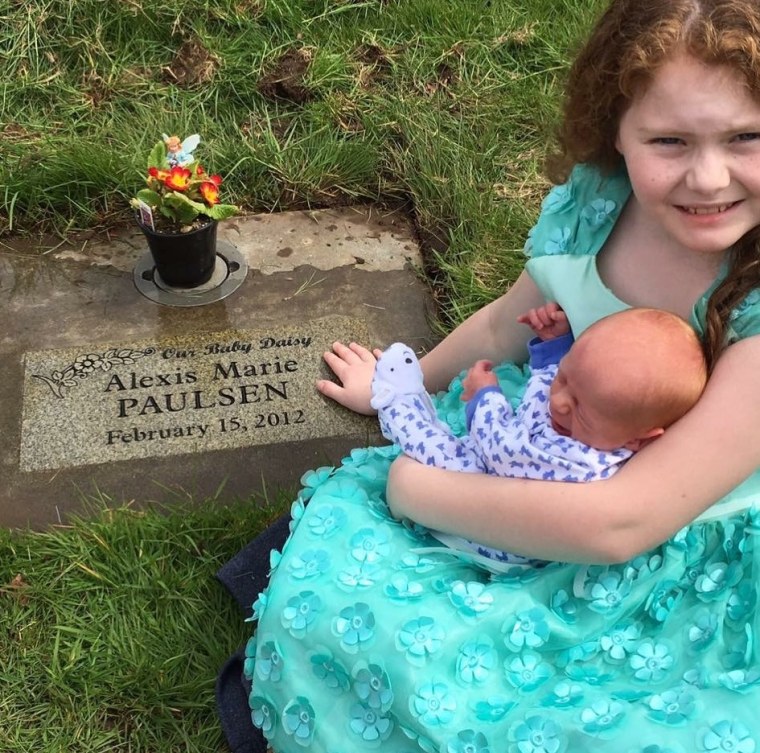 "It's difficult as a bereaved parent to talk about your family," Paulsen continued. "It sparks uncomfortable conversation when you consider a lost child among your tally of kids. Hayden's Helping Hands tells the world Alexis existed, and it is vastly therapeutic to see her name at their events. It's fair to say our interaction with this organization was the time and place where our healing process began."
Hauskins says, when she meets families who have received assistance from her organization, she is often humbled by their gratitude.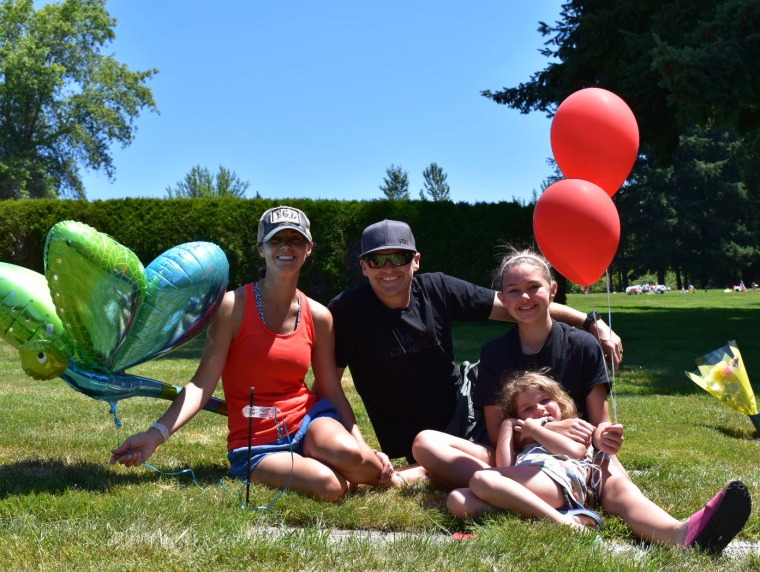 "I don't feel that I've done anything great for them — what we've done is very small in comparison to the loss that they've had," said Hauskins. "For us, it's about saying, 'I know you had a baby and I recognize your loss.' No one wants to acknowledge grief, but it's important."
Krystle Medford says she and her husband, Dan, were devastated when their son, Easton, was stillborn in 2013. Medford recalls being given a brochure for Hayden's Helping Hands in the days after her son's death, later learning one of her close friends completed an application on their behalf as a way of helping them through their grief.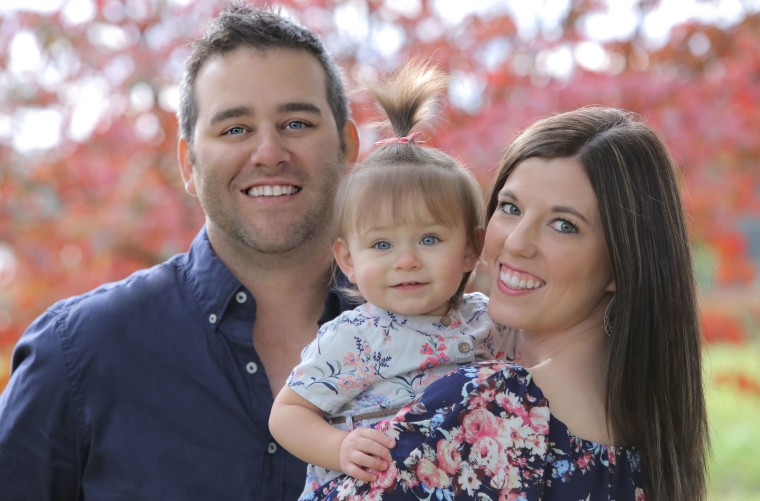 "Because of this wonderful foundation, my husband and I never had to see bills continuing to come in the mail for our son who we didn't have in our arms," said Medford. "We could heal and focus on each other and our family without having the financial burden of having to pay the delivery bills of our baby in heaven — having one less thing as a reminder of that awful day was such a blessing."
Hauskins, whose daughter, Madison, 13, was five at the time of Hayden's death, has since given birth to another daughter, Josie, 5. The Oregon mom says although her "rainbow baby" brought healing to her family, she is always aware of the child missing from their lives.
"You don't ever forget — it just gets a little bit easier every day," said Hauskins. "I didn't want Hayden's life to be in vain. I didn't want the loss to be for nothing or to not be able to say to another mom, 'You can do this, You can move forward.' Every family that we help is adding to Hayden's legacy."