For more than a decade, actress Kimberly Williams-Paisley has grappled with difficult questions and emotionally-wrenching decisions following her mother's diagnosis with a form of dementia.
In her new book, "Where The Light Gets In," the former "Father of the Bride" star writes about the struggle to face her mother's illness, her own fears about it happening to her one day, and her family's adjustment as her mother entered an assisted-living home.
"After so many years of feeling like I had to be private and secret, it was just so empowering to be able to take the reins of the story,'' Williams-Paisley told Maria Shriver on TODAY Tuesday. "You know, opening my heart and sharing my journey, and feeling stronger because I've come through the other end."
The wife of country music star Brad Paisley has leaned on him while the family splits time between southern California and Nashville with frequent visits to see her mother, Linda, in New York.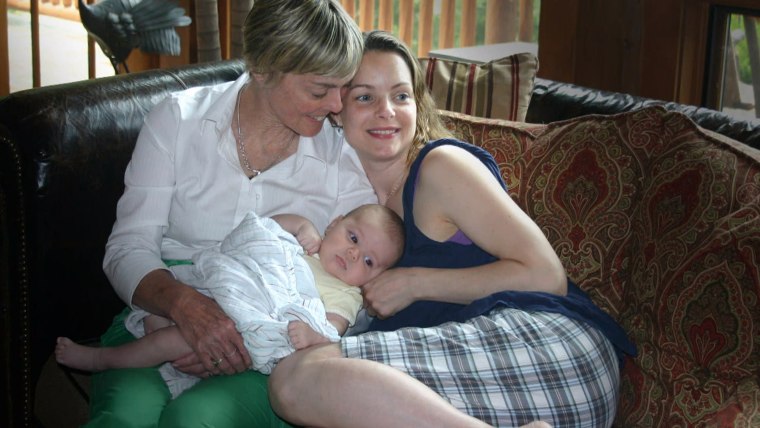 RELATED: Boot camp for the brain! How this program might help stave off dementia
"I'll have moments where I just completely break down and can't handle it anymore,'' she said. "And there he is to hold me. And more often, he's there to make me laugh in the middle of a really hard day."
Williams-Paisley first noticed something was wrong during her wedding in 2003 when her mother started acting irrationally and could not get through a reading during the church ceremony. In 2005, Linda was diagnosed with primary progressive aphasia, an incurable and degenerative brain disease and form of dementia, at 61 years old.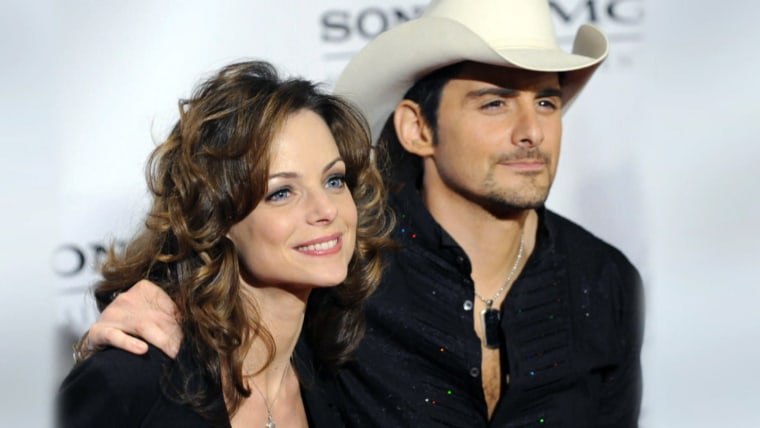 "What I've struggled with what I've searched for is, 'What is her essence, and where does that exist still?''' Williams-Paisley said.
RELATED: Burning more calories lowers your risk of developing dementia, new study says
The couple has also drawn strength from seeing the relationship their two young sons have with her mother.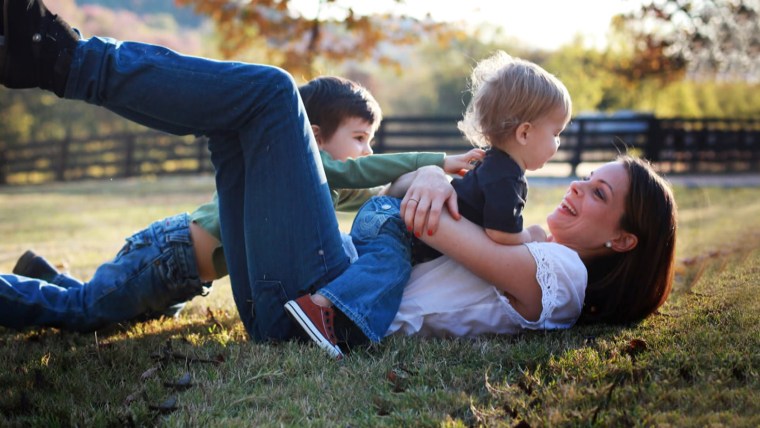 "I've learned the same thing from my children that I've actually learned from my mother, and that is to be in the present,'' she said. "And I think that's actually a gift that my mother got from dementia. And I think my kids have a similar sense about it. They don't go and look at my mom and imagine how she used to be."
Williams-Paisley's father, who has served as her mother's primary caregiver, has also navigated the difficult choice to enter a new relationship.
RELATED: Photo captures officer walking 81-year-old woman with dementia home hand-in-hand
"That was hard because my mom is still alive, and they're still married,'' she said. "My father met somebody and was in love. And...Nancy is a real blessing for all of us because she is there for him in a way that the rest of my siblings and I can't be right now."
Her new book also entails conversations she has had with her husband about their own fears of dementia considering there are instances of it in both of their families.
"We worry about it happening to both of us,'' she said. "But we're just trying to have those kinds of honest conversations that I wish I'd had with my mom about what do we want? What do we want to have happen if that is the situation?"
Follow TODAY.com writer Scott Stump on Twitter.