Another baby is on the way for Carly Patterson!
The Olympic gold medalist, who welcomed her first son, Graham, last October, announced the news in a heartfelt Instagram post on Monday.
"We are so overwhelmed to announce that Graham is going to be a big brother and we are adding to our little family," she wrote.
Patterson, 30, is best known as the all-around gymnastics champion of the 2004 Olympic Games. She keeps fans up to date on her life through social media, where she often posts sweet photos of her 10-month old son.
In her post, she also referenced her previous struggles to get pregnant, but said things were different this time around.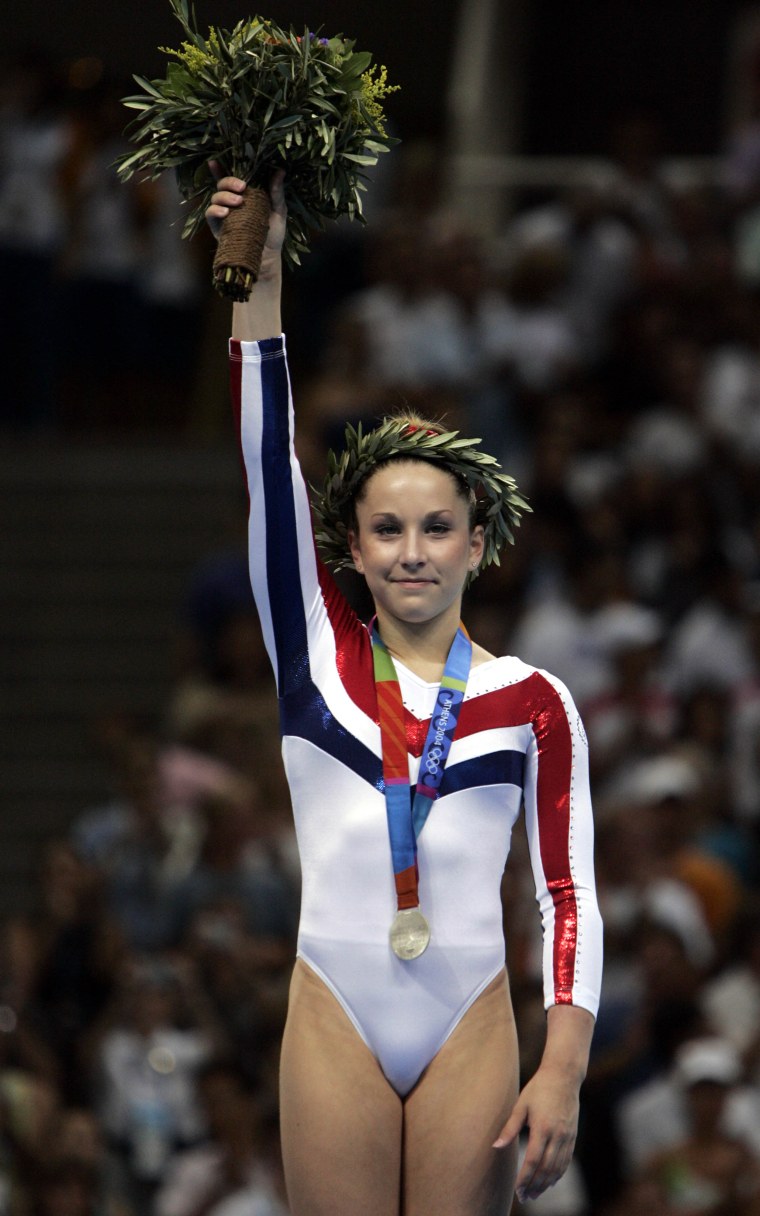 "Most of you know our fertility journey with Graham, but we are thanking the Lord that we did not have to go through the same thing for baby #2," she continued. "God likes to take our circumstances we think are impossible and says, 'Just watch what I can do, nothing is impossible with me'! I am in awe of His goodness!"
Last April, when Patterson announced she and her husband Mark Caldwell were expecting their first baby, she revealed that they had been trying for "some time" and "were wondering if this would ever happen for us."
The former gymnast ended her announcement with a message to others who might be in a similar position.
"For those of you still waiting for your miracle baby; because trust me those memories are still all too fresh for me, keep your faith and hope strong," she wrote.
The baby is due in February.