If she ever wants to leave acting, Olivia Wilde may have a future as a romance screenwriter.
The "House" alum posted a moving birthday tribute to her "partner in life-crime," Jason Sudeikis, on Instagram — one that celebrated the 42-year-old comic actor's most important role, as father to their infant daughter, Daisy.
"I have approximately one billion pictures of this guy, my partner in life-crime, who was born on this day in 1975, but this one represents his latest chapter, the one in which he became a dad to a little woman, who will grow up thinking all men can dance, sink a jump shot, and tell great jokes," she wrote in the caption of a photo of the "SNL" veteran playing blocks with their daughter.
"Oh well. Happpppppy Birthdayyyyyyyyy, Jason. I love you!"
Daisy will likely soon get her own Instagram post: The architecturally gifted baby will turn 1 on Oct. 11. The couple also shares a 3-year-old son.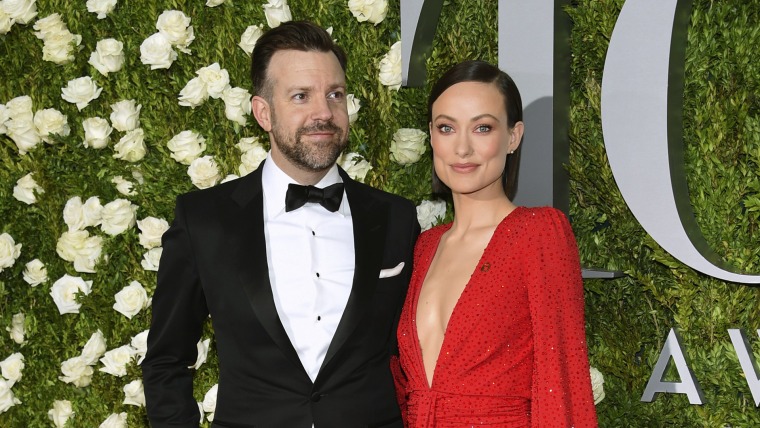 Wilde, 33, and Sudeikis started dating in November 2011, and got engaged 14 months later.
They have yet to get married, however, with Sudeikis claiming to Andy Cohen on a 2016 episode of "Watch What Happens Live" that "we won't get married until weed is legal in every state." It's unclear whether or not the comic actor was serious.
Wilde was previously married to Italian musician Tao Ruspoli for nearly eight years.