As drinking buddies go, actress Olivia Wilde has a clear favorite: her adorable 3-month-old son, Otis. A high-fashion photo spread in the September issue of Glamour shows the new mom wearing a feathered Roberto Cavalli dress and geometric Prada wedges as she nurses the bare-bottom baby in a diner booth.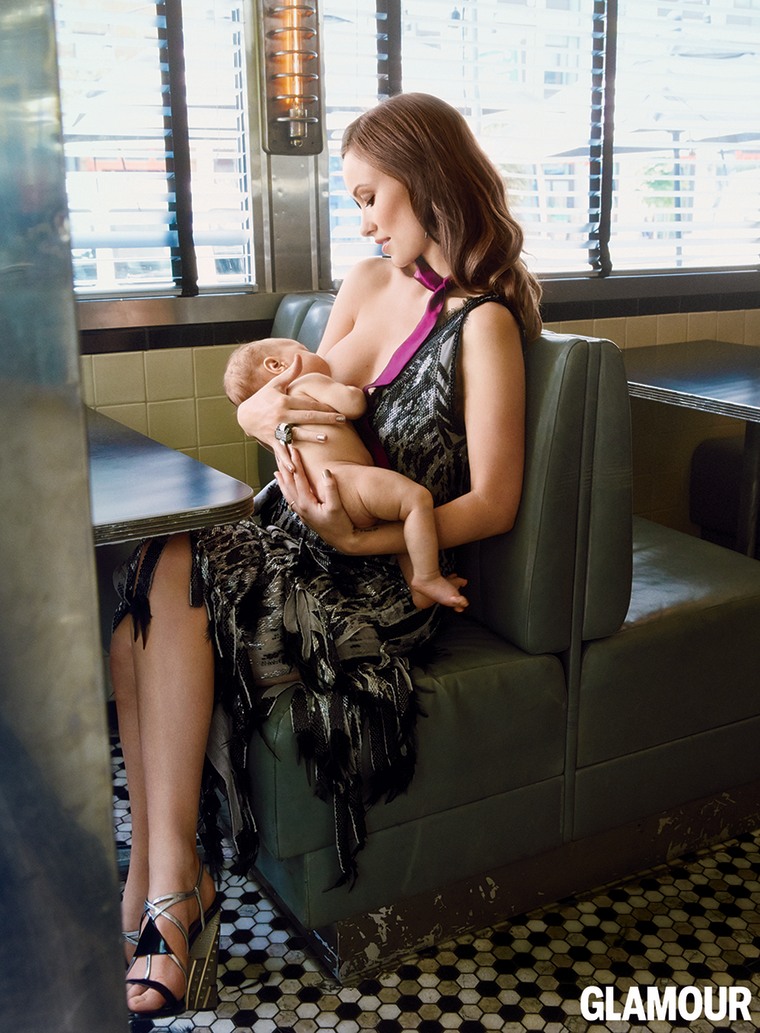 Some might say breast-feeding and designer style don't mix, but Wilde feels otherwise.

"Being shot with Otis is so perfect because any portrait of me right now isn't complete without my identity as a mother being a part of that," Wilde told the magazine. "Breast-feeding is the most natural thing. I don't know, now it feels like Otis should always be on my breast. … You can be someone who is at once maternal and professional and sexy and self-possessed."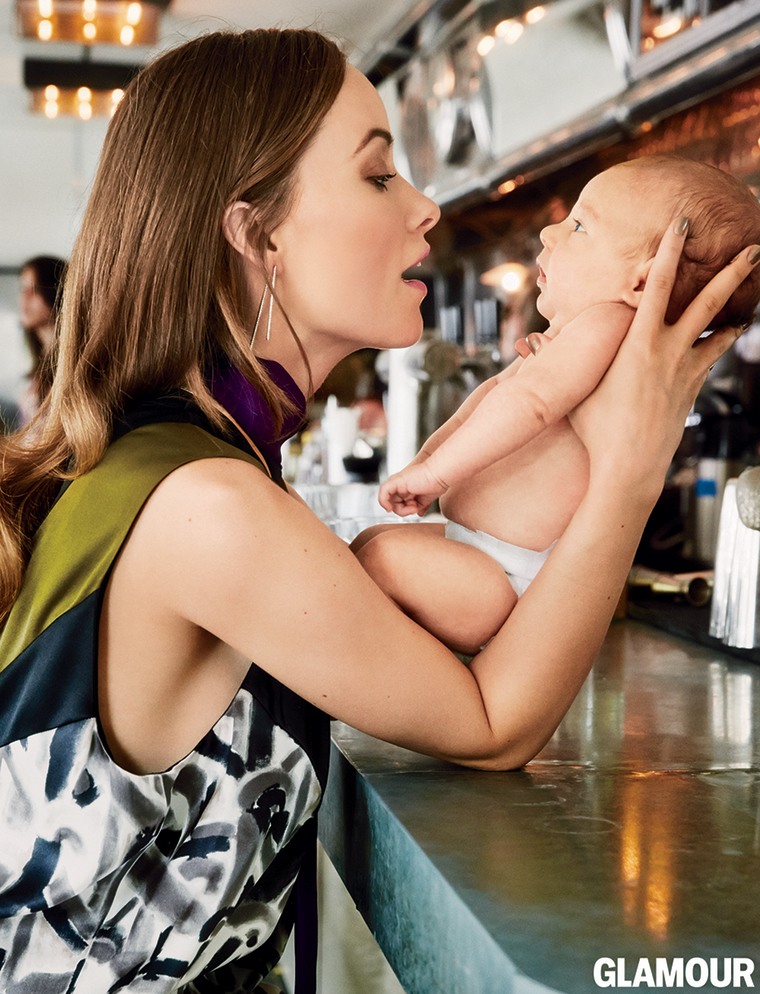 Wilde admits the act isn't quite so chic when celebrity photographer Patrick Demarchelier isn't around. "I mean, I certainly don't (typically) look like that when I'm breast-feeding," she said of her runway-ready look. Neither does Otis, she added: "There's usually a diaper involved."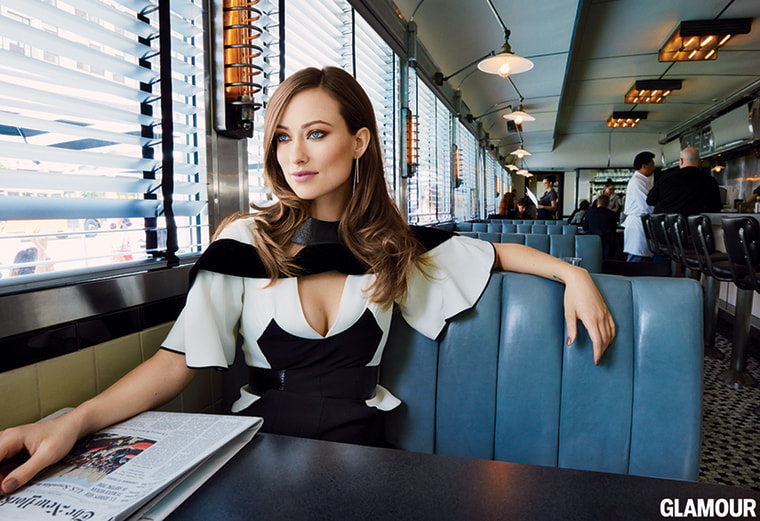 Since welcoming Otis on April 23, Wilde and fiancé Jason Sudeikis have been in no rush to tie the knot.

"We just have to find the time to put it together," Wilde told Glamour of her eventual wedding. "In many ways, a child is more of a commitment. We are fully committed and really happy as a family. And there's no definition of the 'normal family' anymore. Kids today are growing up with so many different definitions of family. I guess what I'm saying is that I don't feel any pressure to do it. But I think it will be really fun."
Read more from the actress in the September issue of Glamour, on newsstands August 12.