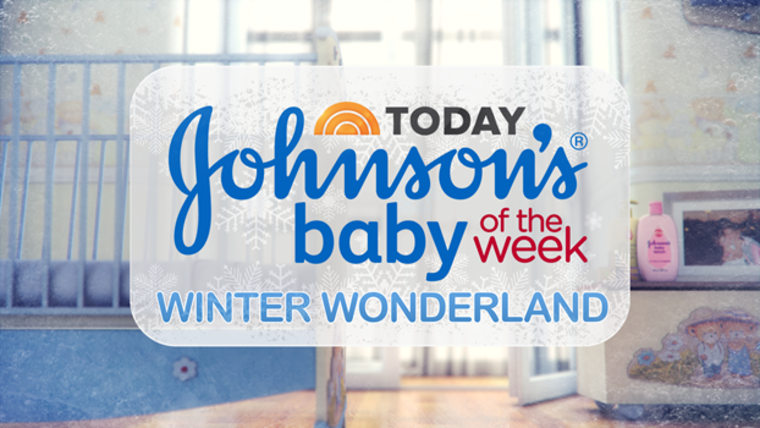 Parents of babies up to a year: This is your moment! Read on for a special announcement about our "Winter Wonderland" contest.
But first, time for a little pre-weekend dose of darling babes to drool over.

Each week, Kathie Lee and Hoda select a few JOHNSON'S Babies of the Week to be featured on TODAY. And because your kids are just way too cute to stop there, we choose more little ones to grace our online gallery.

We're doing things a little differently for this week's contest. While we've been focusing on the very "new" newborns, we know (and you've been telling us!) that older babies deserve their moment in the spotlight, too. So we're opening the contest to babies up to a year old. The theme: Winter Wonderland. Send us a photo of your child all bundled up in their winter gear! Click the "add photos" link to enter. 
Click to see advice on the kind of photos we're looking for in this contest.
Click here for the official rules.

And check out these additional cuties. Congrats to all the new moms and dads out there!